Athenik Ligra Plus LED
Downlight upgrades made easy
Date

Category

Trilux Inspirations

Comments
The Ligra Plus LED is available with different luminous flux packages and beam characteristics for the optimal illumination of a wide variety of rooms.
The clear and pared-down design of the Athenik Ligra Plus LED lighting range is particularly suitable for sophisticated interior design requirements. Particularly where integrated lighting system solutions can only be implemented with difficulty or in part, the strengths of its flexible and modular structure are brought to bear. The choice of colours and designs allows the planners to respond flexibly to and underscore existing
design concepts or highlight contrasts with them by means of specific visual or tactile qualities. At the same time, all the different versions meet the highest standards in visual comfort for the user and are energy efficient. Various types of space can be illuminated ideally and without glare using the Athenik Ligra plus LEDs thanks to their customised beam characteristics and three different luminous flux packages.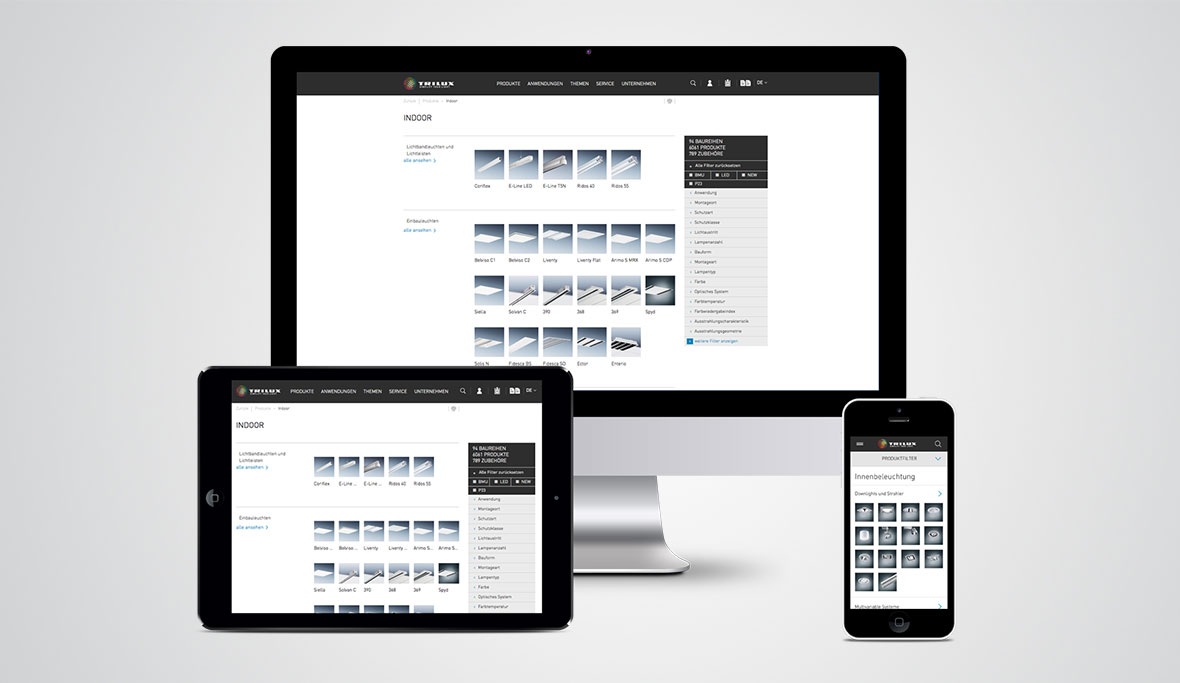 Clear, practical and intuitive : the online product catalogue is the first point of contact when it comes to product-specific information. Data sheets, documents and planning data are available with a click and ready to download.
The lighting solutions from TRILUX are the answers for a variety of applications. Light technical expertise combined with unique design creates an unforgettable experience of light. Learn more about our products in the TRILUX online catalogue.