Cancer Center Guy's Hospital - London, UK
Uplifting Lighting Scheme for Cancer Centre at Guy's Hospital
Date

Category

Trilux Inspirations

Comments
Designed for patients by patients – after ten years of planning, a £160m Cancer Centre at Guy's Hospital, designed by Rogers Stirk Harbour + Partners and specialist healthcare architect Stantec has recently opened in London. It was specifically designed to satisfy the needs of patients and staff while uniting world-class cancer treatments and research facilities in an uplifting, non-institutional healthcare setting.
The Cancer Centre now combines most of St Thomas' and Guy's cancer treatment under one roof, where previously cancer care was provided in 13 different locations in eight different buildings across London. To create a welcoming, pleasant experience for patients and staff, the 14-storey building is arranged in four stacked villages – Welcome, Radiotherapy, Outpatients and Chemotherapy.
On opening, this new facility became the first hospital in Europe to locate its radiotherapy treatment above ground, in response to patient's feedback.Ivan Harbour, Rogers Stirk Harbour + Partners Partner in charge of the project, says: 'Architecture has the ability and responsibility to improve people's lives and nowhere is this more important than in a building dedicated to making people well.
TRILUX Lighting was solely used to create the desired, bright, welcoming atmosphere for the ground breaking facility. David Jeffery, London Specification Manager, TRILUX Lighting describes, "It is amazing to have been involved in a project of this magnitude and work on a brief which puts people at the heart of the design. We were able to choose products that were right for the task and create inviting comfortable atmospheres.
A variety of technology was employed throughout the building but the most impressive is the MRI scanning rooms. The design was really led by the patient's journey, thoughts and feelings. We used our recessed LED panels to recreate works of art – giving patients a feature to focus on while undergoing what can be a stressful scan.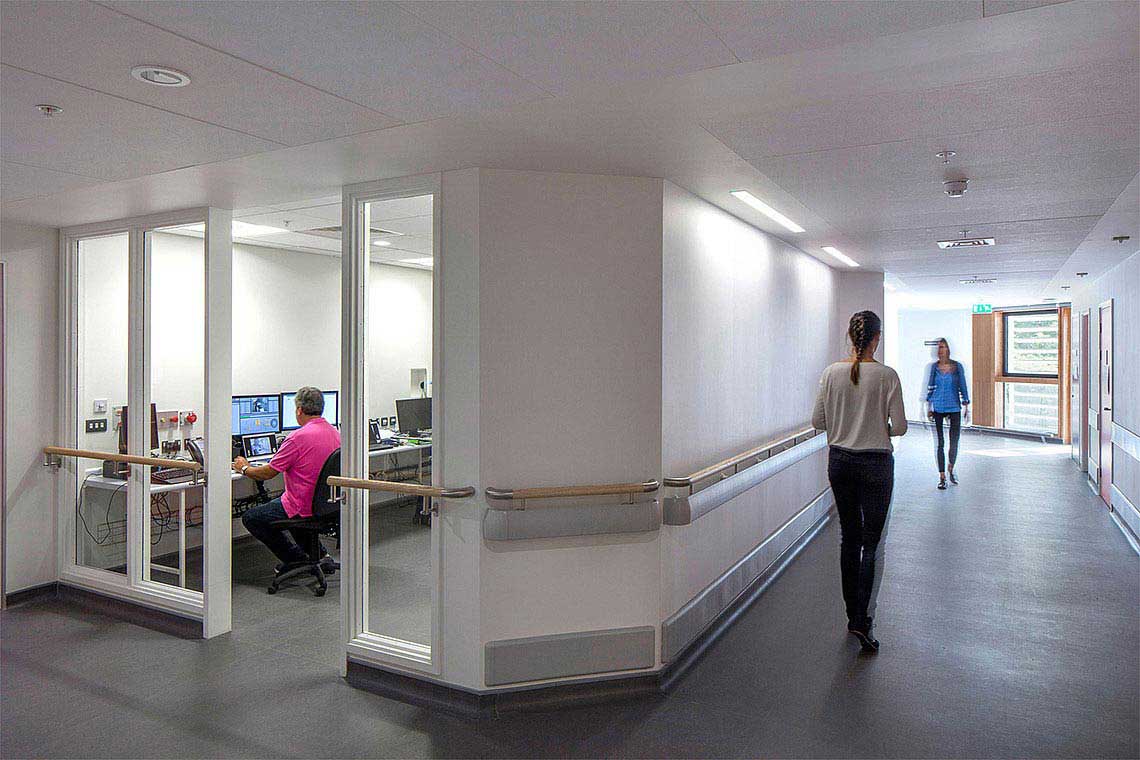 The end result was astounding." The final lighting scheme saw the use of traditional fluorescent fixtures alongside advanced LED fittings throughout the 14 storey building, to provide a light, uplifting ambience, efficiently.
'This unique Cancer Centre was formed from the expressed wishes of patients and numerous site challenges,' says Catherine Zeliotis, Stantec Healthcare Leader at Stantec and Clinical Design Lead for the project.
'It will become a welcoming, non-institutional daily home to staff, patients and their families, planned in village clusters that provide a bright and nature-filled experience enhancing patient care.'
The high quality of the design and engineering of the new building has seen it targeted to achieve BREEAM Healthcare Excellence Rating.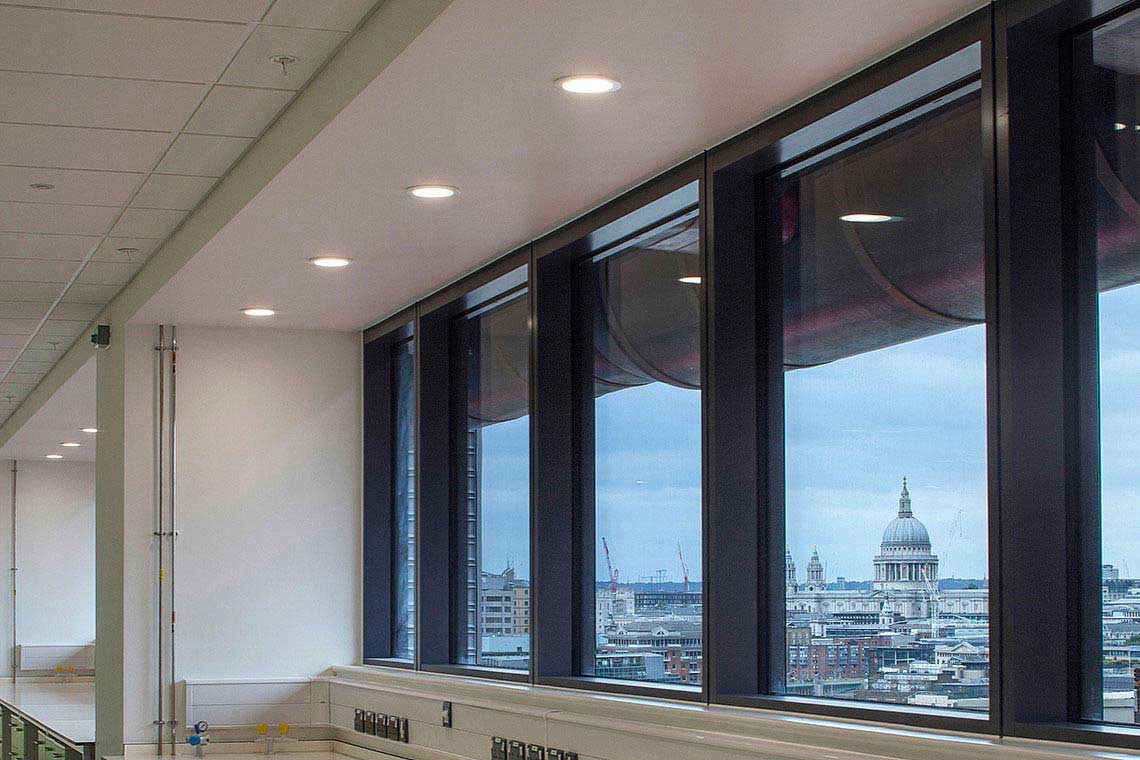 Architect
Rogers Stirk Harbour + Partners
Consultant
Arup London
Main contractor
Crown House Technologies