Dentalis - Augsburg, Germany
Light for specialists
Date

Category

Trilux Inspirations

Comments
Team Dentalis views itself as a centre for innovative dental medicine. The five dentists have each specialised in at least one treatment area including root canal treatment, orthodontics, implantology and aesthetic dentistry.
The aim of the Dentalis specialists is to ensure the patients' beaming smile at the end of each treatment, which takes not only a wealth of experience and knowledge, but also modern practice equipment. This naturally includes the lighting system TRILUX has realised in the new building construction for the practice.

The new building features 600 square metres, six treatment rooms (each in its own colour), a penchant for healthy teeth and a team of specialists: the profile of the dental medicine centre in Augsburg, Germany with roots dating back to the year 1895. Professional help was taken on board for the lighting design. "Such planning is unavoidable, especially for dental practices," explained the interior designer Florian Schafhäutl. His team took on the project at short notice. "We gained great support from TRILUX and completed everything according to deadline."

The LED ranges Polaron, Lateralo, Inperla and Quira provide precisely the right light in the reception and waiting areas and the Coriflex LED makes its grand appearance in the practice rooms.
The flexible luminaire modules with corner connectors supply customised light for the highly diverse applications and are predestined for the treatment rooms thanks to efficient glare reduction.
The LED luminaires in the treatment rooms are connected to the LiveLink light management system. The lighting is automatically regulated to desired brightness levels via sensors and occupancy is also detected to ensure that light is always available where needed. To comply with the special situation with shiny floor surfaces, TRILUX installed a test setting to coordinate the light management system to the white walls and high-gloss floors.

The professionals also took the light colours into account to enable recognition of even the finest graduations on dentures. " We carried out the commissioning process but tested and analysed the surroundings beforehand, and also provided system support during the first operating phase," informed Stefan Heiligensetzer from TRILUX. The time and effort paid handsomely for all project participants, leaving not only the clients with radiant smiles.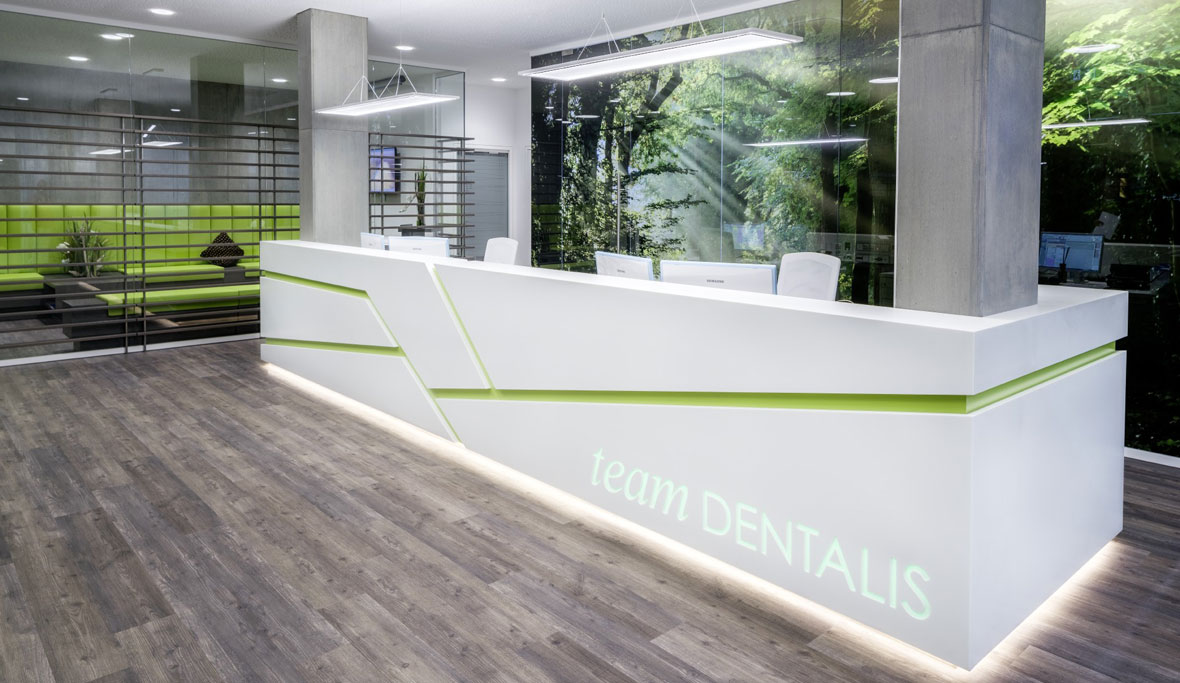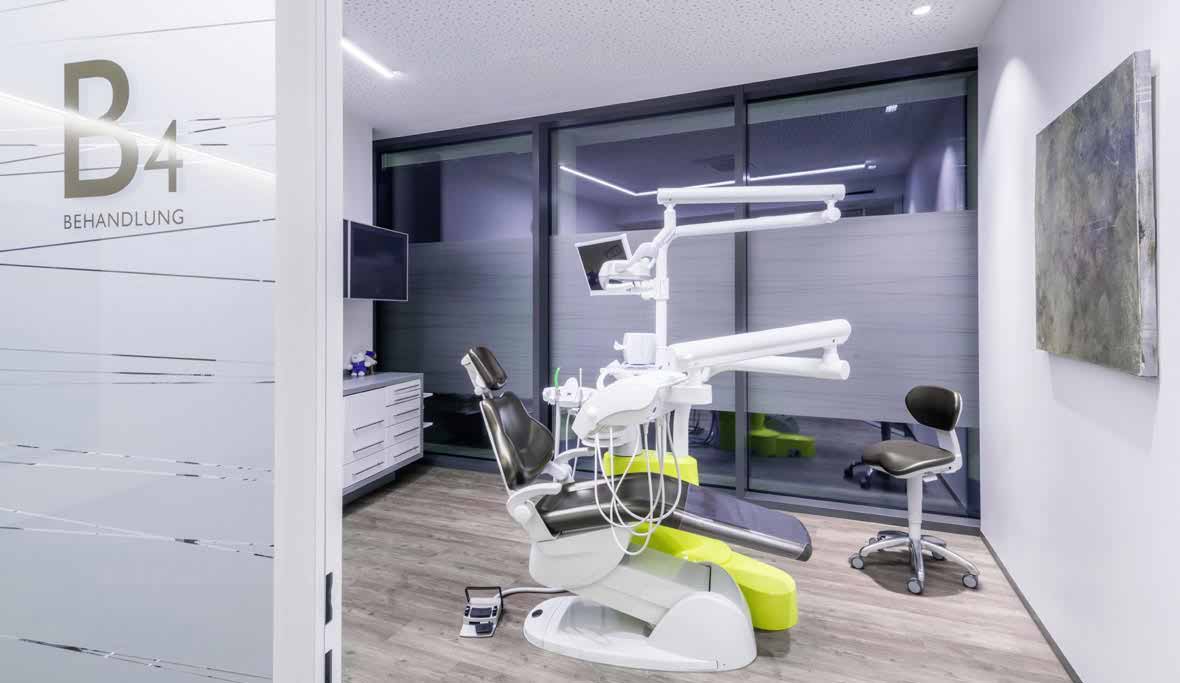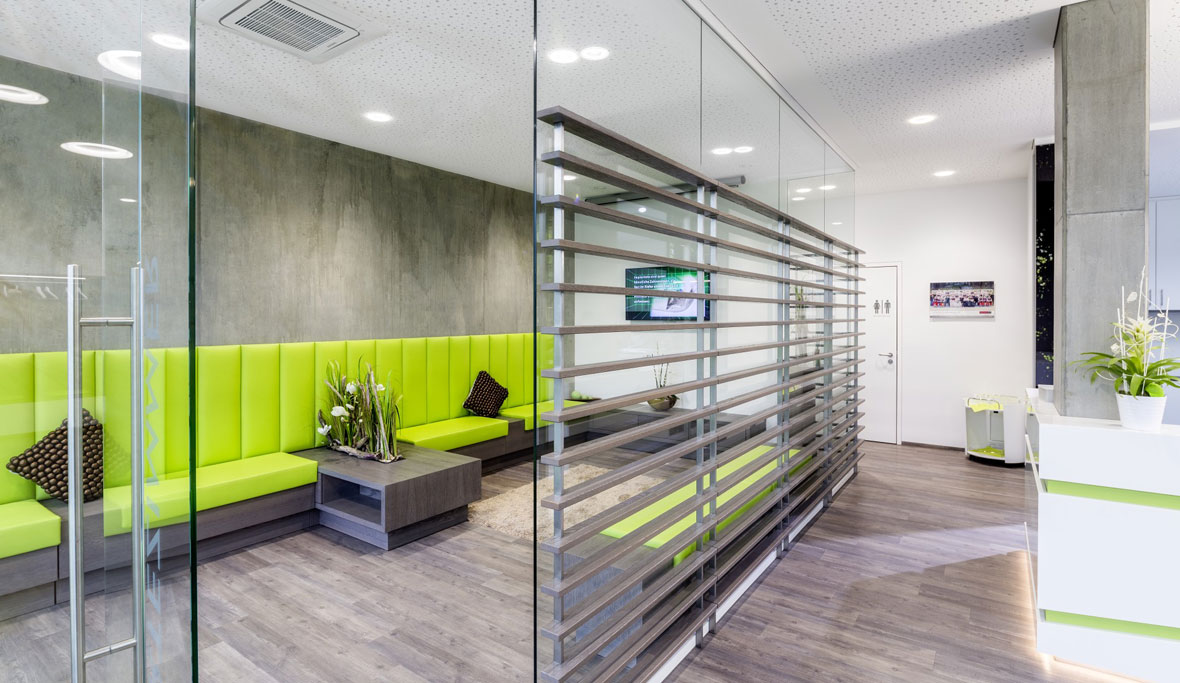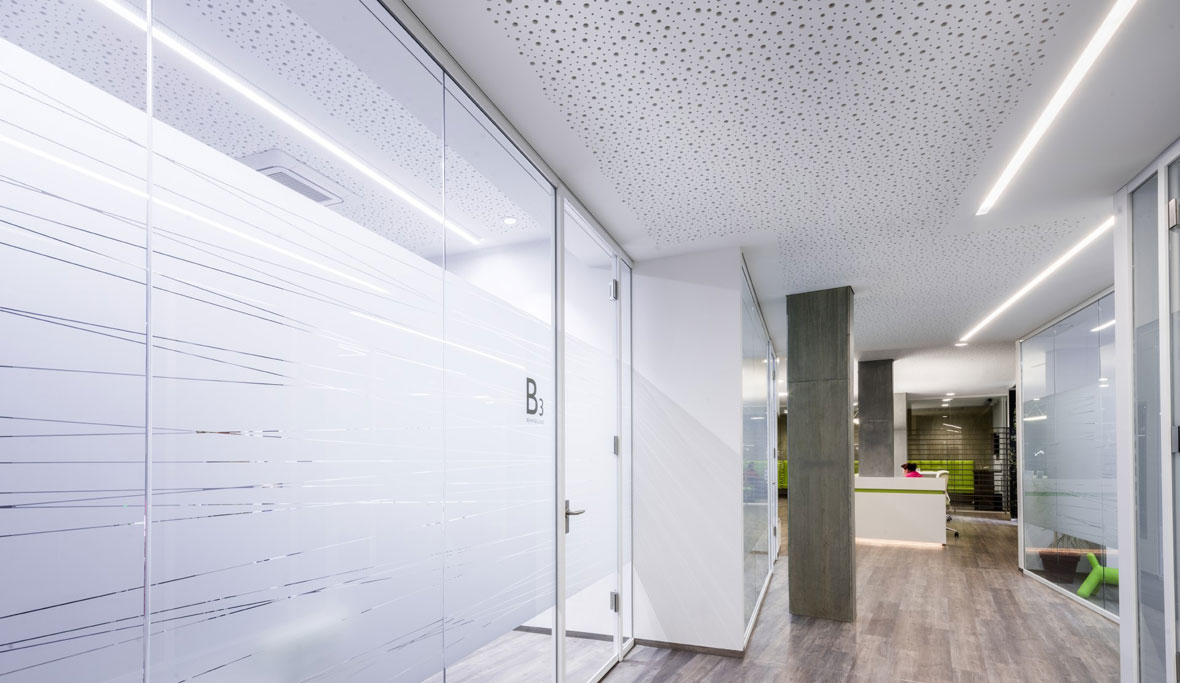 Construction authority
Team DENTALIS. Praxiszentrum für Innovative Zahnmedizin - Augsburg, Germany
www.team-dentalis.de
Interior design
Florian Schafhäutl, Augsburg, Germany
www.roomanddesign.com
Building
New construction, 600 m2, six treatment rooms
TRILUX product ranges
Coriflex LED/ Lateralo LED/ Polaron LED/ Inperla LED/ Quira LED