Freeway rest area of the future
A strong pilot project with Autobahn GmbH
Date

Category

Trilux Stories

Comments
Stretching your legs, going to the bathroom, airing out the kids in the parking lot - the classic "unmanned parking and rest areas with restroom buildings" along the highway are often more of an emergency solution when you can't make it to the next "real" rest area. But that is changing. Autobahn GmbH has completely redesigned the Ostseeblick rest area on the A1 near Heiligenhafen as part of a pilot project and raised it to a new level in terms of customer friendliness and attractiveness. We are involved in the project and, with our smart and highly efficient indoor and outdoor lighting solutions, are ensuring optimum visual conditions and an attractive overall atmosphere. If the project is a success, further rest area refurbishments are successively on the agenda.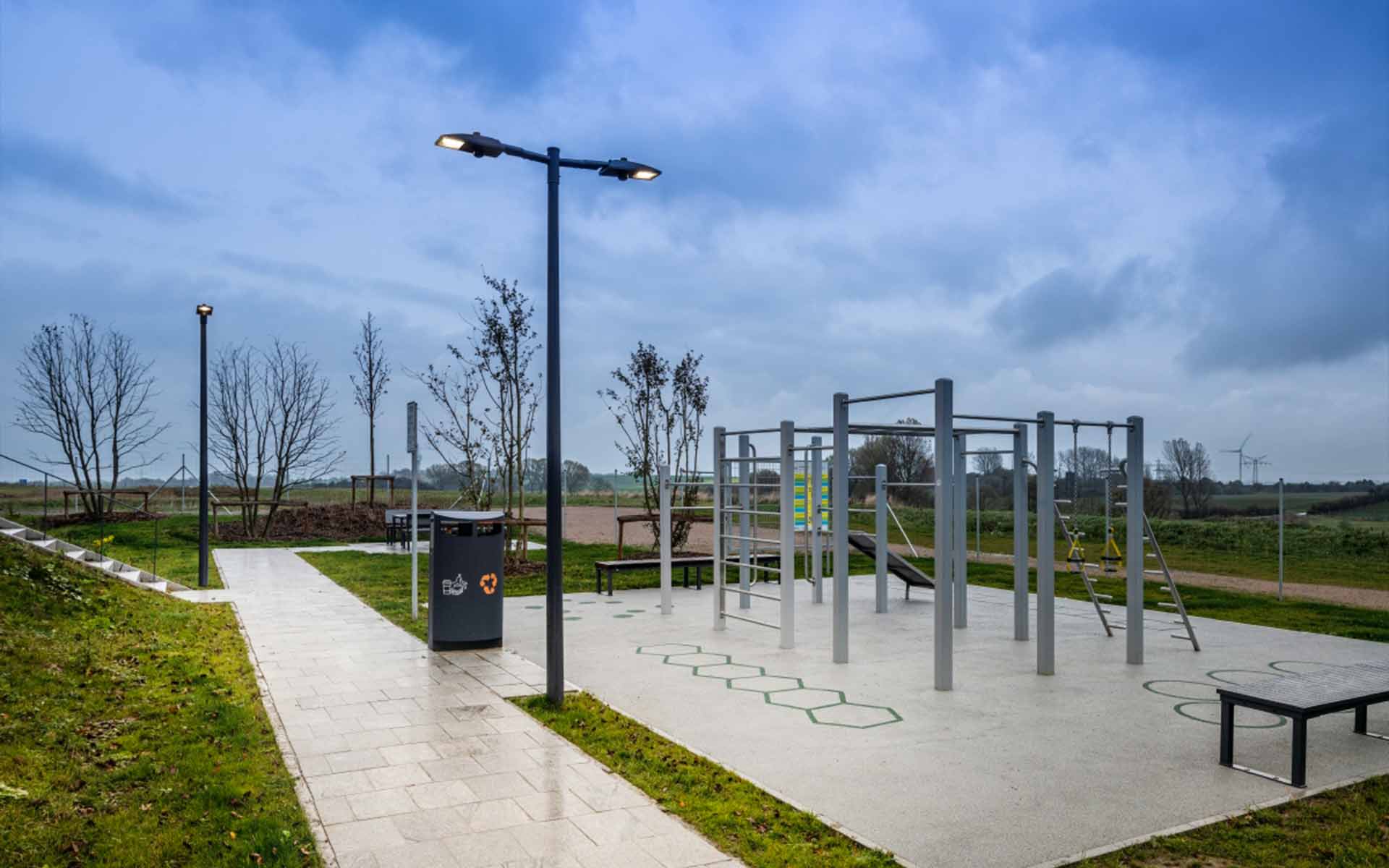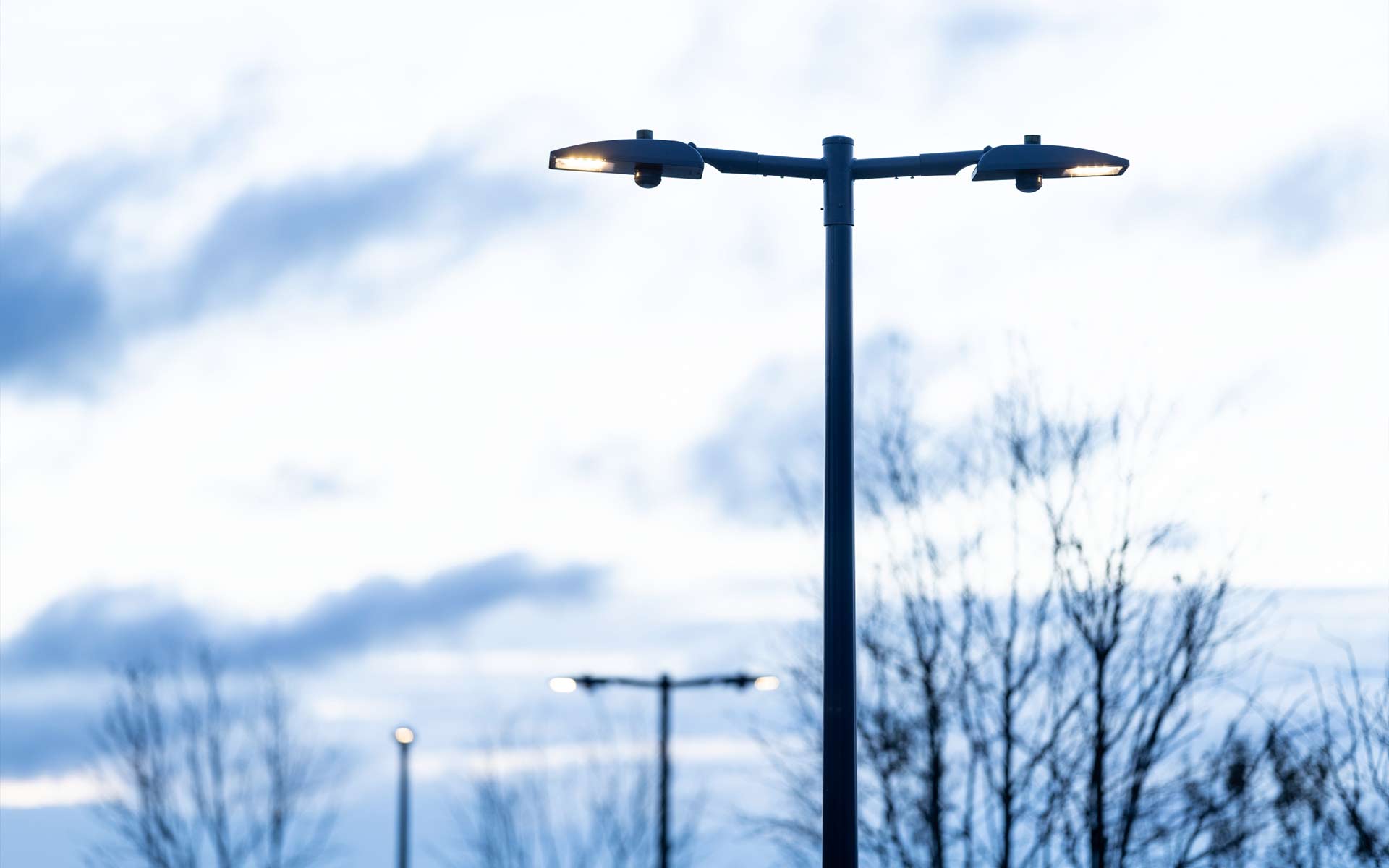 Focus on innovation and future viability:
everything for a pleasant stay
A warm welcome! With four charging stations for electric vehicles, children's playground, dog run area, sports equipment, public WLAN, various seating areas, digital information boards and, above all, a clean toilet area with self-cleaning toilet seats, everything is designed for a relaxed stay. An important component of the concept: Sustainability. For example, the facility's electricity needs are covered in the summer months by a photovoltaic system on the roof of the toilet block.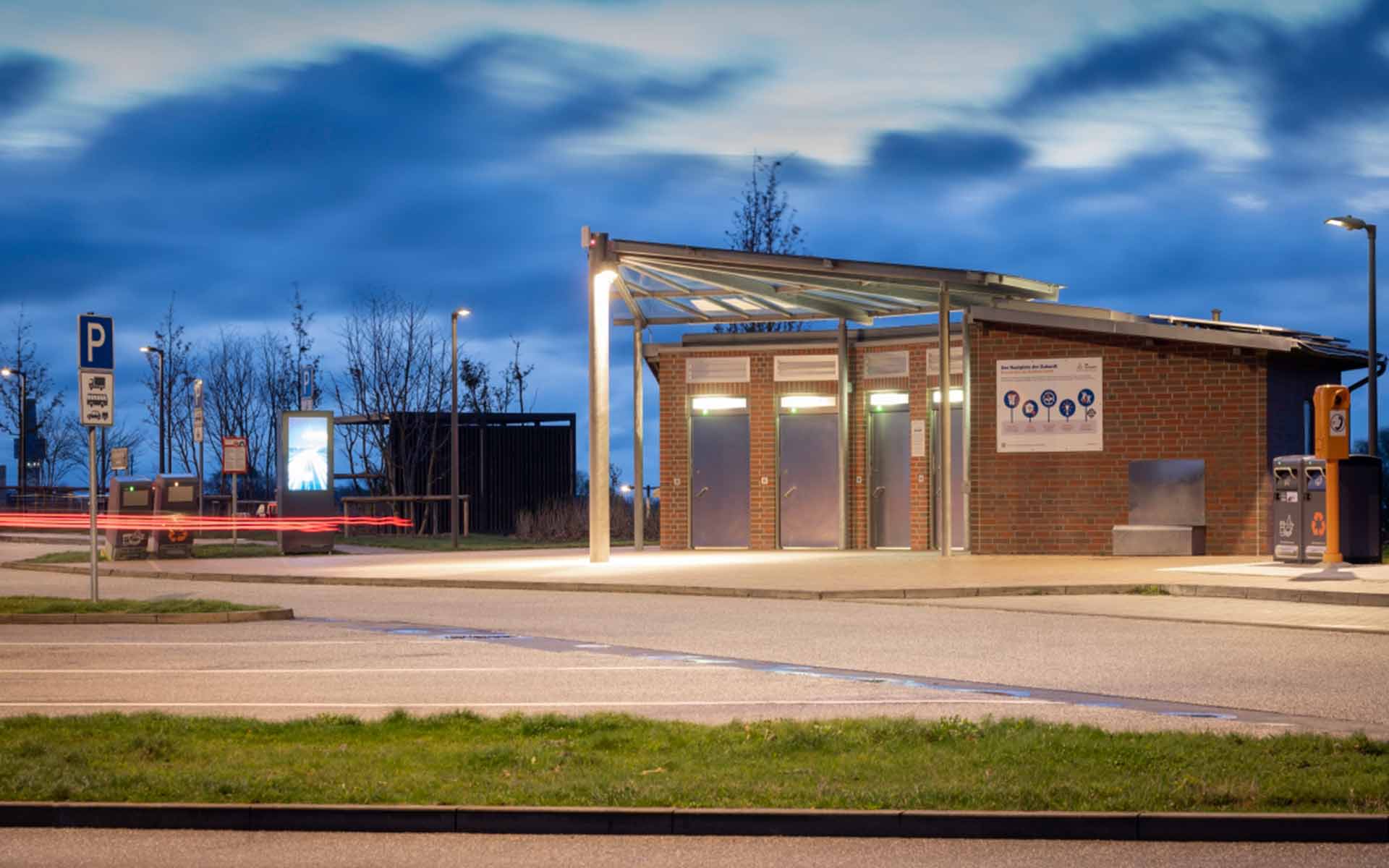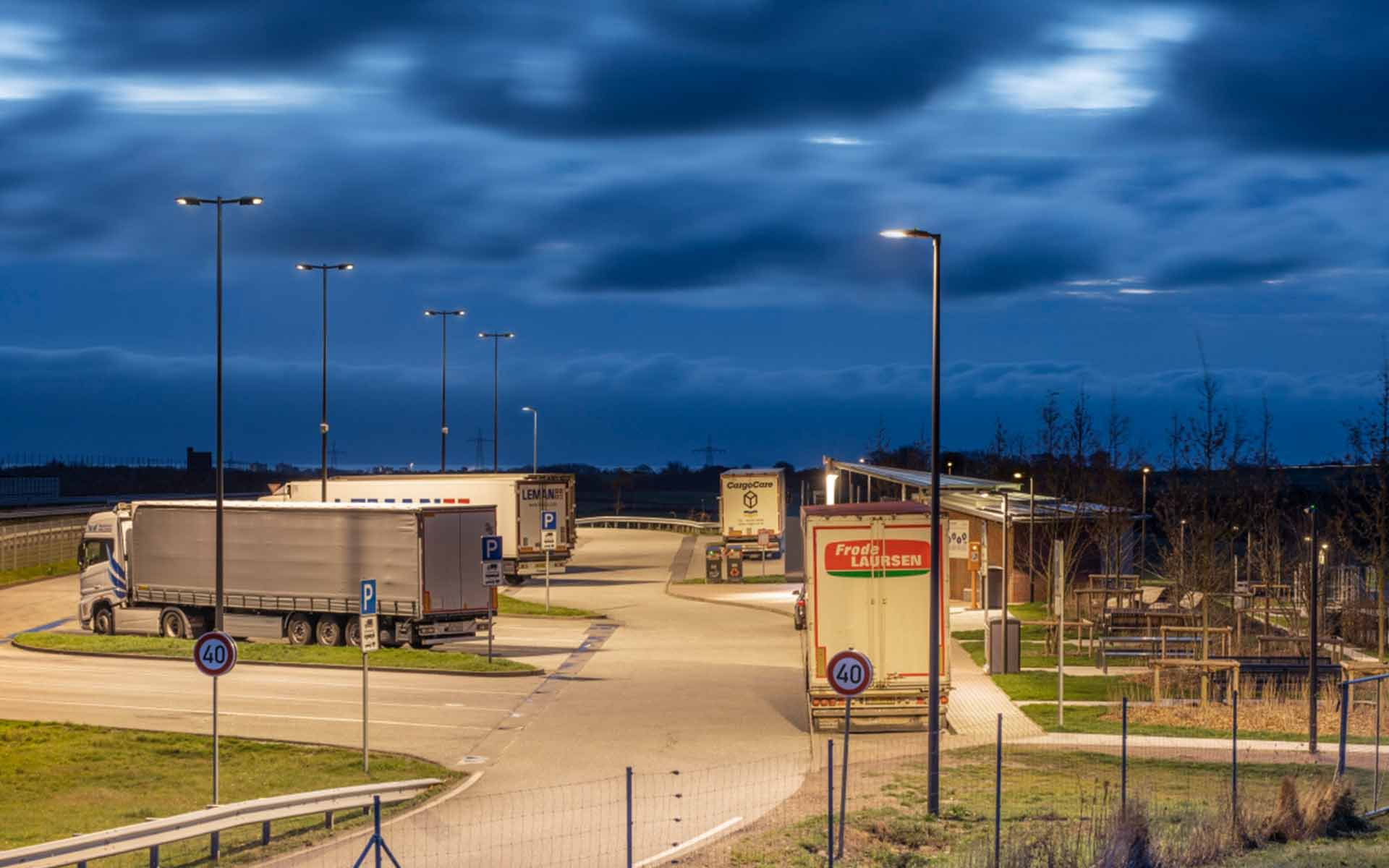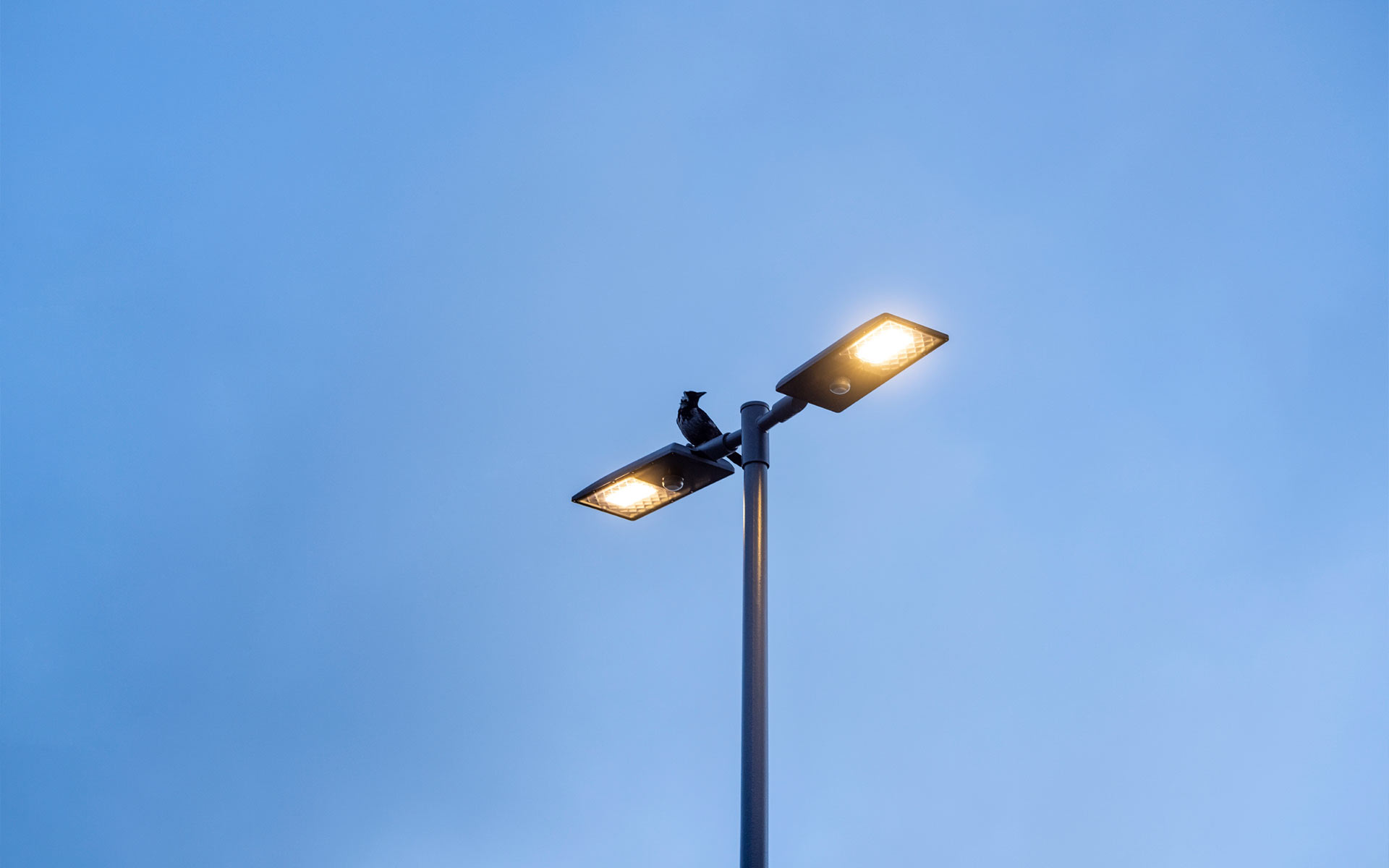 The lighting system also had to meet the highest standards, especially in terms of lighting quality, efficiency and aesthetics. Our solutions were convincing: In the outdoor area, Jovie 50 and Jovie 70 luminaires ensure perfectly illuminated parking spaces, paths and areas. The luminaires were networked by radio using so-called "LoRaWAN" technology (Low Range Wide Area Network) and combined with sensors for daylight and presence detection. This reduces energy costs and cuts light pollution. Square Skeo Q and round Skeo Circ are used in and on the toilet cubicle. They are particularly robust, easy to clean and enhance the building with their classically simple design language and high-quality light.
We hope you had a pleasant stay?
To find out how the new Ostseeblick facility is received by the public, users can rate the cleanliness of the WC facility via their smartphone using an app or QR code. Customer feedback will be collected and evaluated over the next two years. The lighting will also have to prove itself, especially in terms of efficiency and quality. After a positive overall result - we are very confident - the concept will be successively implemented at other rest areas. So if you happen to be traveling in the Baltic Sea region on the A1 at Heiligenhafen: Pull over, take a break, take a look at everything, try it out - and vote. We've already given the project five out of five stars.