Klosterbrücke - Arnsberg, Germany
A Wireless Wonder
Date

Category

Trilux Inspirations

Comments
Arnsberg's historical centre on its way to becoming a smart city
Intelligent light for Old Arnsberg: Over 100 networked LED road luminaires can now be controlled wirelessly, as installed by TRILUX on the Klosterbrücke (cloister bridge) and adjacent areas of its home city. Direct communication with each individual light point is possible, and thanks to the system's functionality, flexibility and future compatibility, Arnsberg is now on the path to becoming a smart city.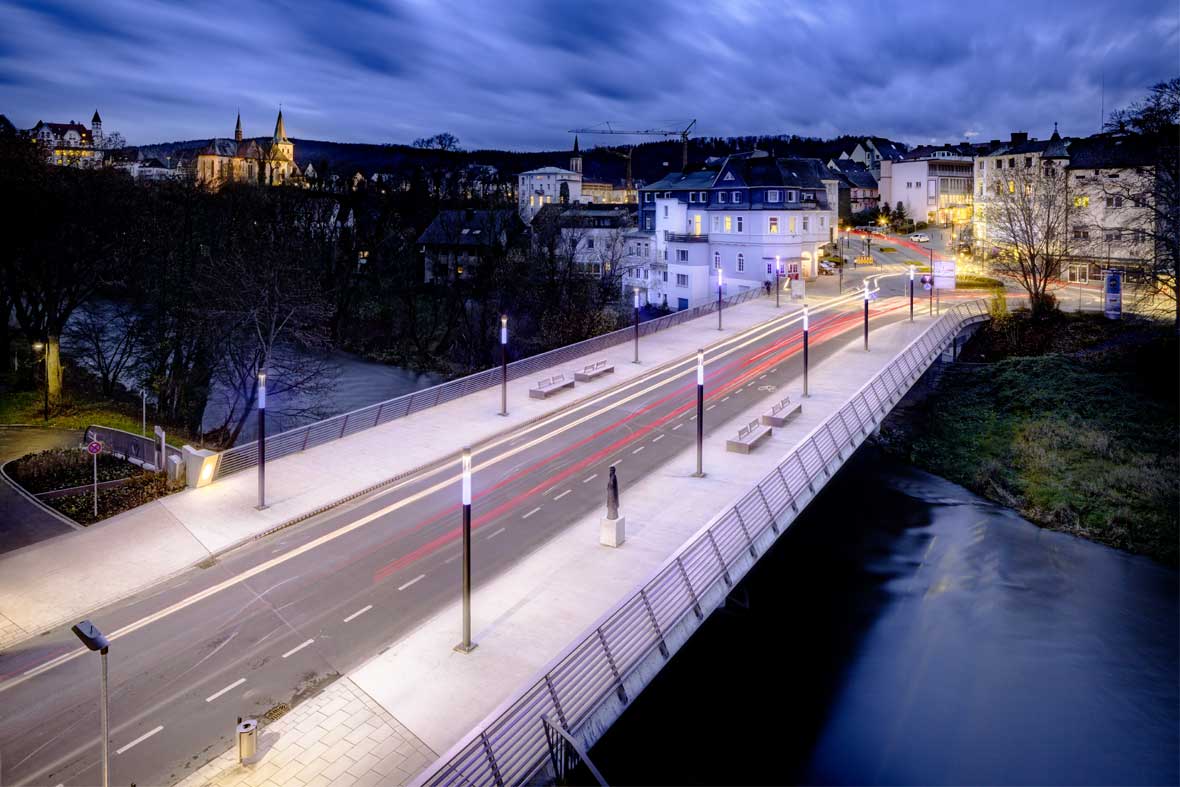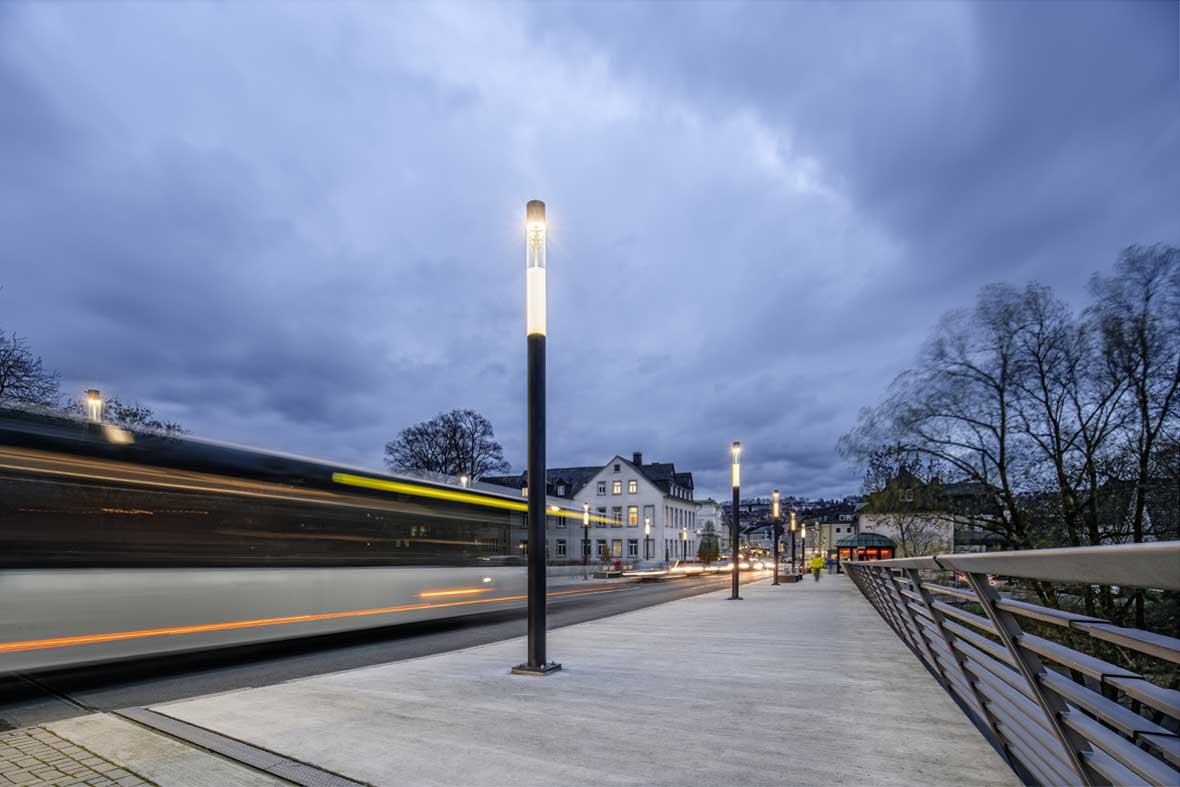 "A gateway collects all luminaire data on a server which can be accessed by any internet-capable device," explained Stefan Metzner, Head of the Outdoor Luminaires division. As a result, road lighting can now simply be remote-controlled from the Arnsberg municipal offices. Dimming profiles are not the only parameters that can be created. "The operating hours of each individual luminaire can be called-up as well as energy consumption levels. If any luminaire fails, the operator is notified electronically." This simplifies everyday maintenance.
In addition to ConStela luminaires, Viatana post-top luminaires are also connected to the light management system. "These technologies are the ideal impetus for the new city design and we're also going to look at which other TRILUX ideas to try," stated City Mayor Hans-Josef Vogel. The intelligent lighting installation is not only popular with the city representatives. "Passers-by notice and give positive feedback on the modern design and new appearance – the atmosphere is simply right," added Arnsberg's Head of Planning Thomas Vielhaber.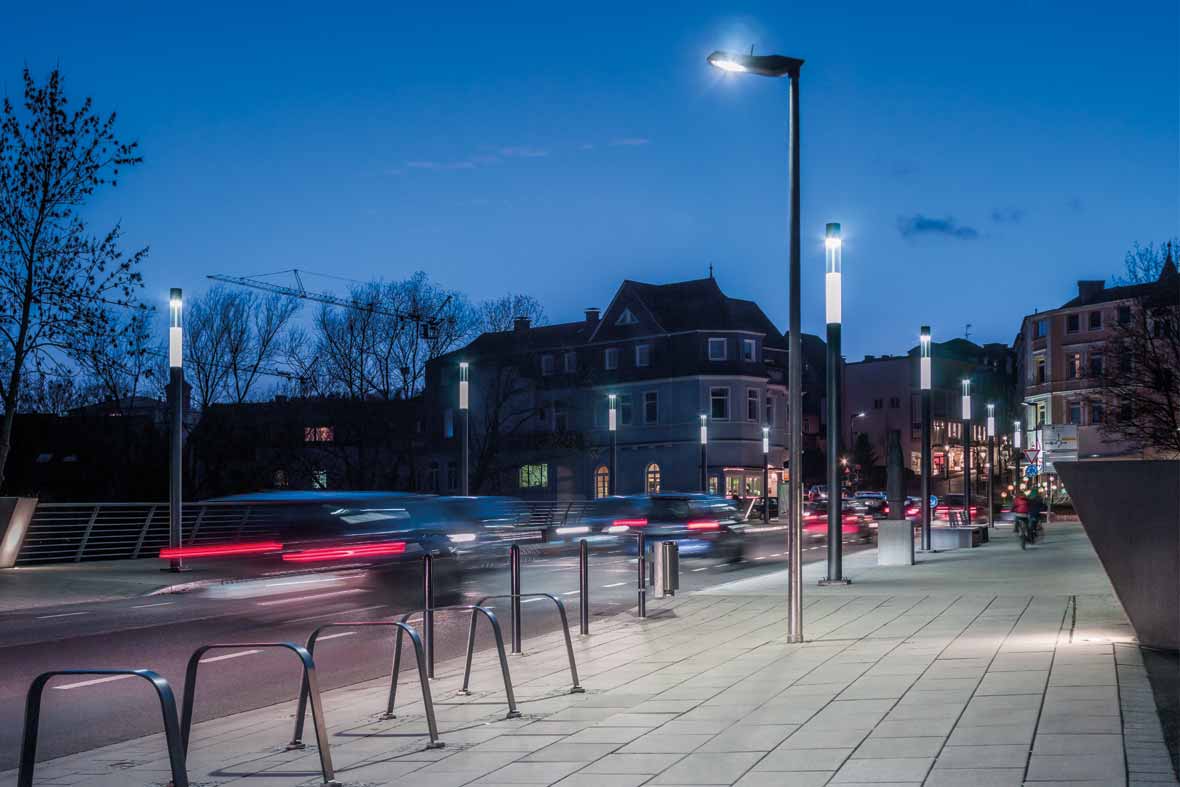 Construction authority
City of Arnsberg, Germany
Building
Redesign of the Ruhrstrasse, Klosterbrücke and bridge plaza
TRILUX product series
ConStela LED/Viatana post-top luminaires