Lehmann and Voss - Hamburg, Germany
Chemicals producer Lehmann & Voss upgrades to LED
Date

Category

Trilux Inspirations

Comments
Humidity, extreme temperatures, high levels ofdust and soiling – luminaires are often exposed to tough conditions at the chemicals producer Lehmann & Voss. When refurbishing its production hall the company placed its trust in the expertise of TRILUX for resilient illumination in accordance with standards. Energy savings of up to 53% are now being made with the LED upgrade.
The heat is frequently on in the Lehmann & Voss production facilities, with the thermometer reading up to 40°C in the summer months. Products, particularly chemical raw materials, are manufactured to then be dispatched to a variety of user industries such as breweries, wine producers, the paint and coatings industry and the pharmaceuticals sector. "Especially with the production of powdery materials, lighting is needed that's ideally adapted to such conditions," stated Gunter Kattner, Head of the TRILUX regional office in Hamburg. TRILUX systems are the ideal solution.
The Nextrema LED weather-proof luminaire is the right choice in such surroundings.
Thanks to its robust die-cast aluminium body it represents a reliable solution for the industrial sector because it is extremely resistant to heat, humidity, dust and knocks. The LED luminaire also provides a significantly higher than average lifespan with almost no maintenance.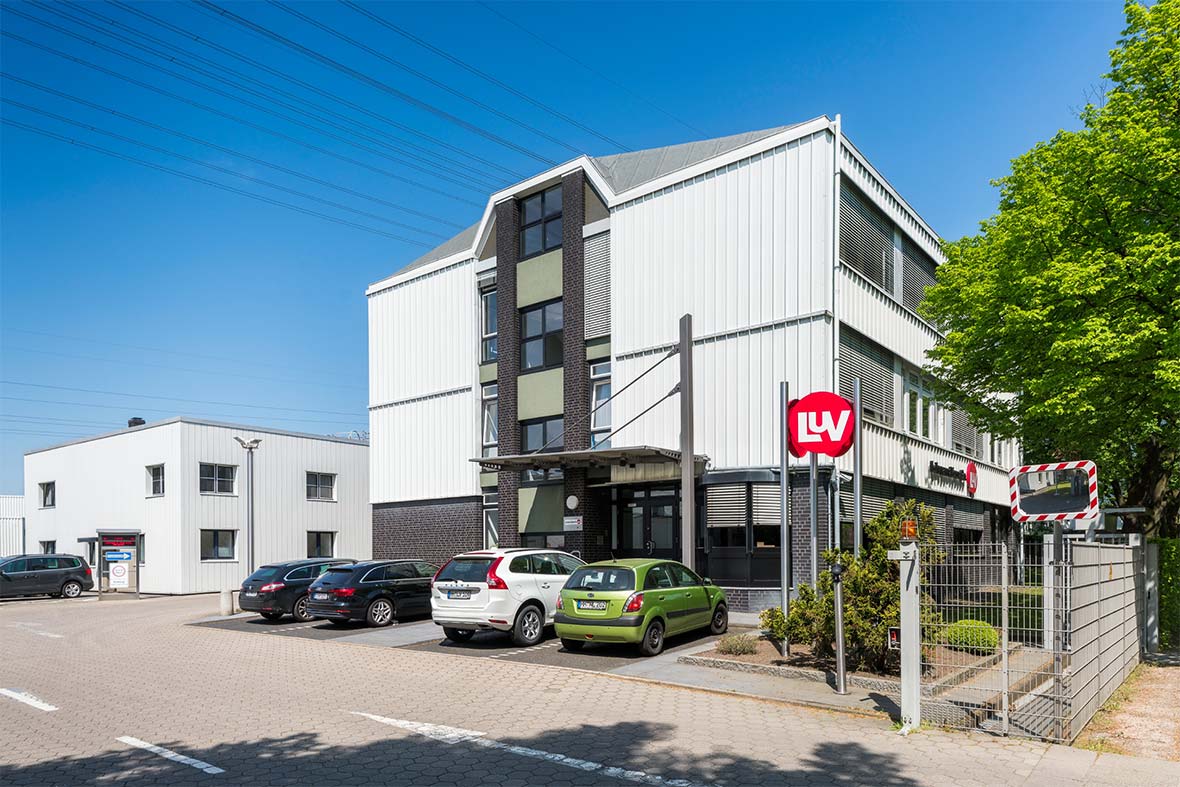 Efficient: Energy savings of up to 53% were realisedat Lehman & Voss by upgrading to LED.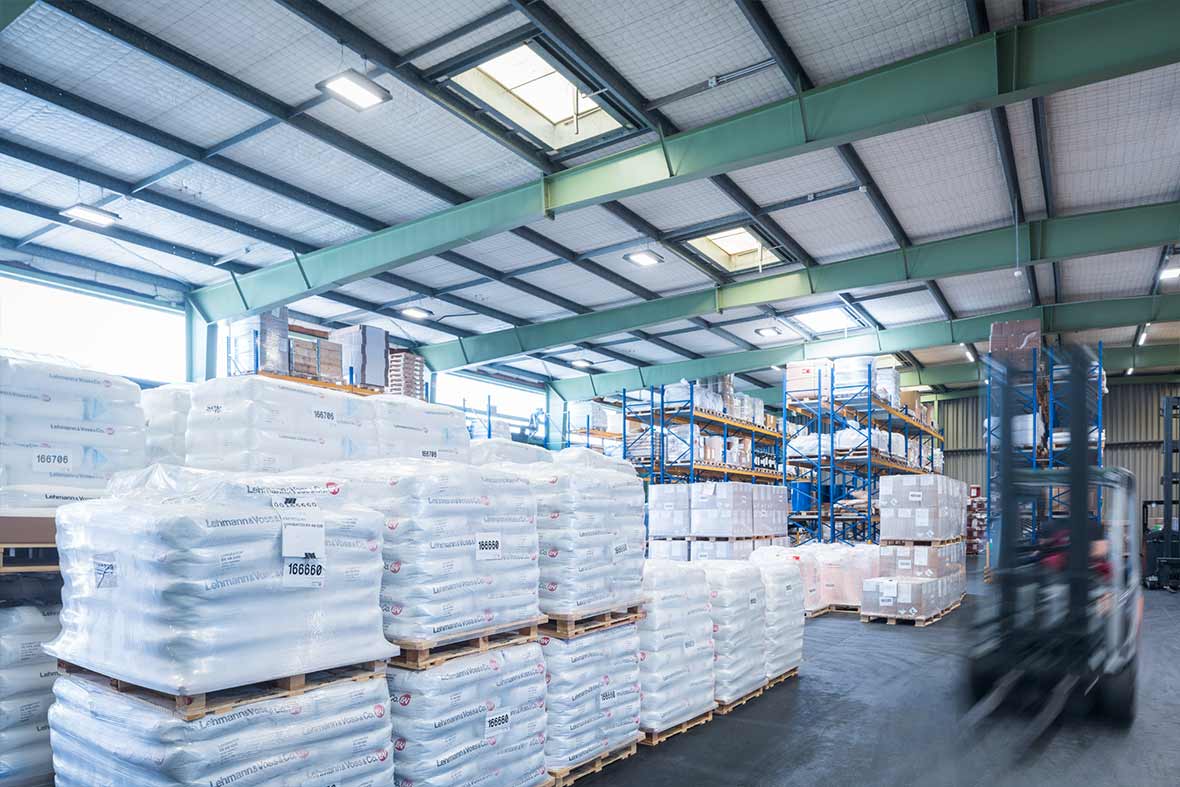 Uniform and glare-free: visual comfort is distinctly improved by the LED refurbishment.
The Mirona series was installed in the generously illuminated hall sections, and with high luminous flux levels of up to 24,000 lumens the Mirona QL LED emits planar, homogeneous light for up to 100,000 hours. High ambient temperatures are no problem at all due to its die-cast aluminium housing and despite its high luminous flux, workers can glance up to the hall ceiling without experiencing glare – thanks to the innovative construction of the optic.
In the warehouse with highbay racking the E-Line LED ensures ideal visual conditions down to the lowest shelving units. The luminaire features high luminous efficiency and simple handling and can also be mounted into existing TRILUX trunking sections. This provides not only cost benefits but also ensures short changeover times. As a result this trunking system is the ideal choice in industrial surroundings – as found at Lehmann & Voss.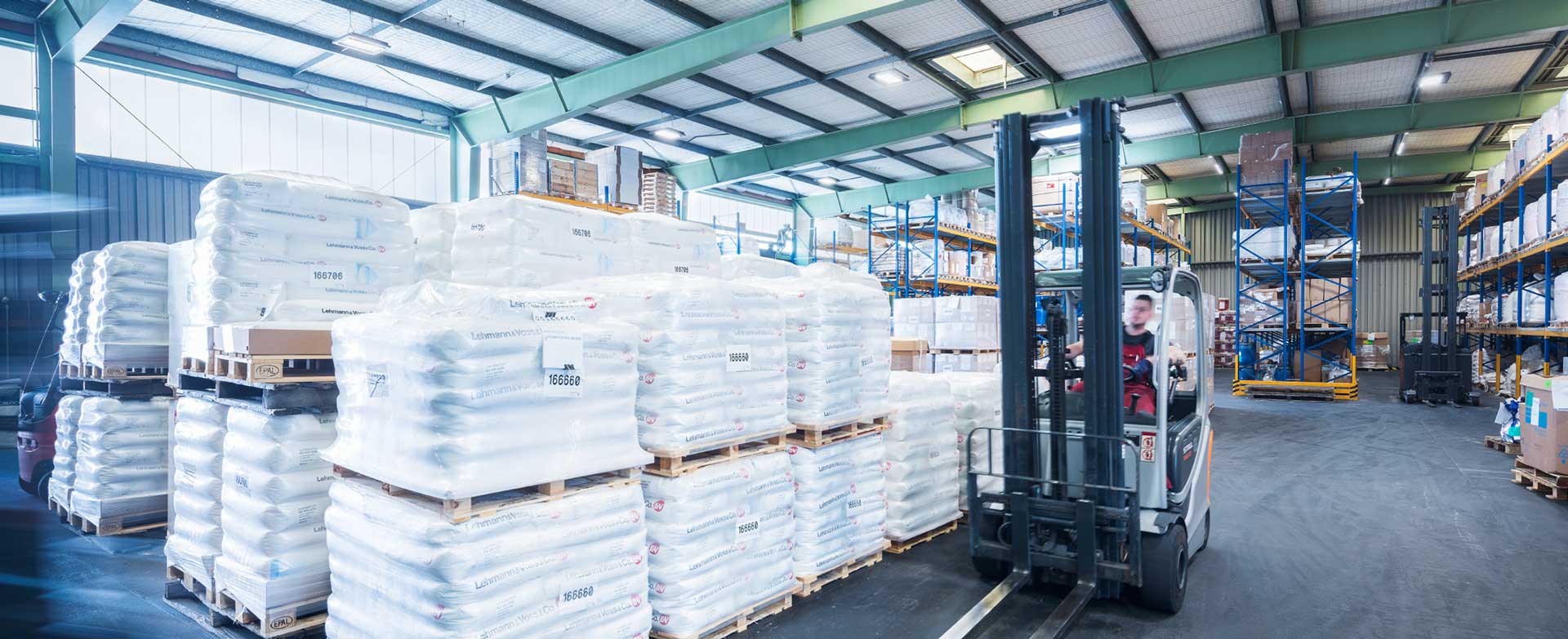 When re-equipping from the obsolete hall lighting to digital light the topic of efficiency was of decisive importance for the chemicals producer. "The LEDs save up to 53% in energy compared to the old T8 luminaires," said Gunter Kattner. Visual comfort and occupational safety are increased and production errors are reduced.
At the same time good uniformity on the individual work areas is achieved which benefits all employees, as explained by Kattner. "According to standards applying to the various workstation heights, lighting is set to specific requirements ranging from 200 to 500 lux."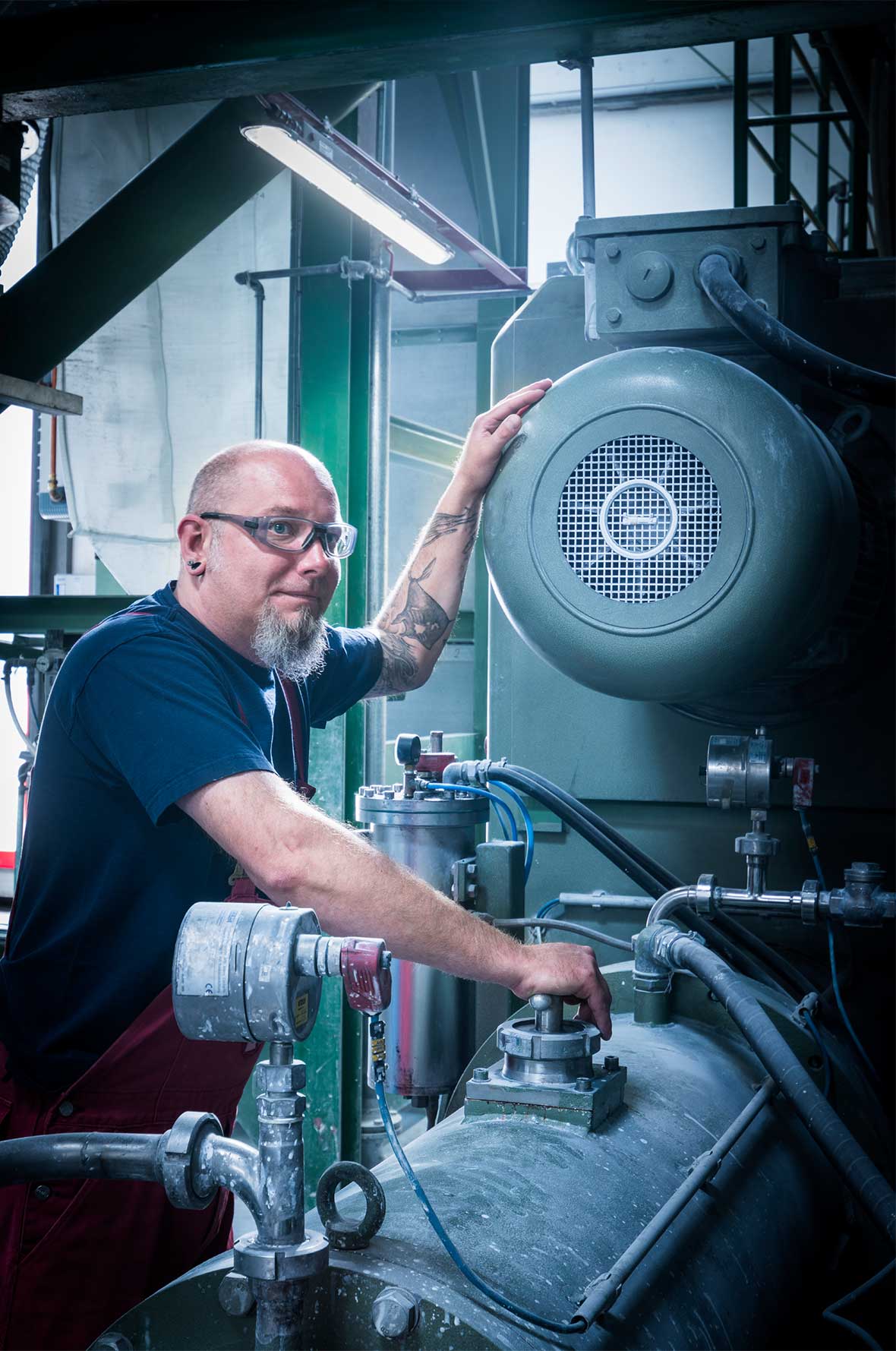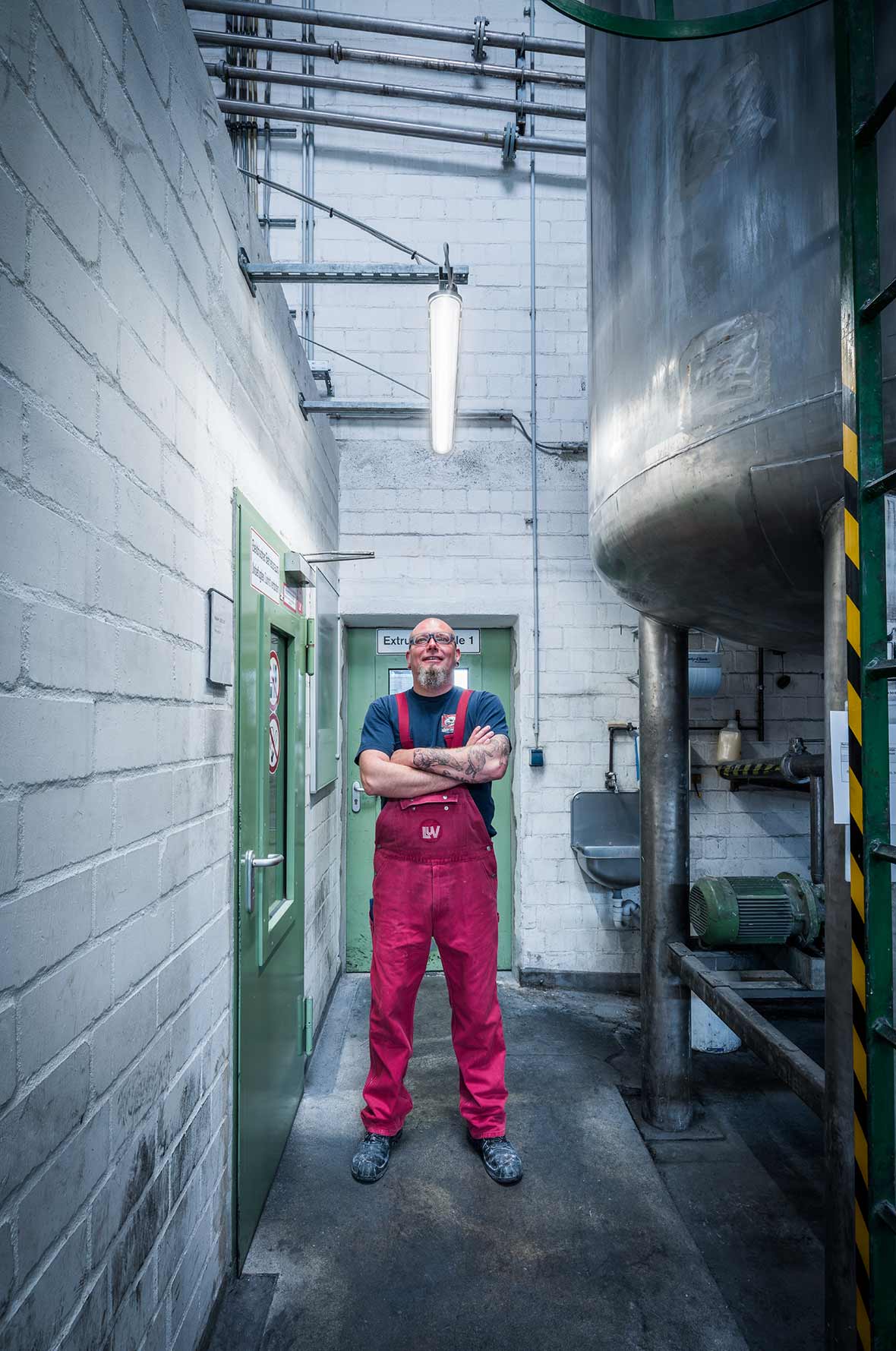 Construction authority
Lehmann & Voss & Co. KG
Hamburg
Building
Refurbishment of a production hall
TRILUX product series
Nextrema LED
Mirona LED
E-Line LED