Main Station - Villena, Spain
Illuminated landscape
Date

Category

Trilux Inspirations

Comments
Villena is located close to the Spanish port of Alicante on the Costa Blanca and just a few kilometres from great Mediterranean beaches. There are still signs of early Arab rule in historical buildings like the "Castillo de la Atalaya" or "Museo del Festero" and the narrow, steep streets.
To enable locals and tourists to reach the popular, but distant Madrid more quickly and easily the architects at COT & Partners collaborated with INES Ingenieros to create a new station on the high-speed line. Sited on a slope and surrounded by expansive farms, the arresting building with its spacious outdoor areas is a true landmark.
On the town's outskirts the steel structure with its glass facade and metallic look is visible from afar. Alternately arranged square, dark-grey perforated metal panels and differently sized emerald-green glass fragments structure the roof's striking overhang,
which gives protection from the sun and rain. The interplay of metal elements and glass facade makes the edifice seem casual and open.
Inside the clear design is continued with fitted elements, materials in bright white and numerous grey shades. Pale wooden seating in the concourse makes waiting pleasant for travellers. The outer areas are also designed to make time pass agreeably in this seemingly abandoned farming landscape. Different sized flagstones in light shades and individual luminaires reinforce the character of the zones.
Floodlights brightly illuminate the waiting areas near taxi stands and bus stops; bollard luminaires and wall and ceiling lamps provide bright lighting for the paths to the station. And the luminaires not only set accents but also ensure better passenger orientation and safety.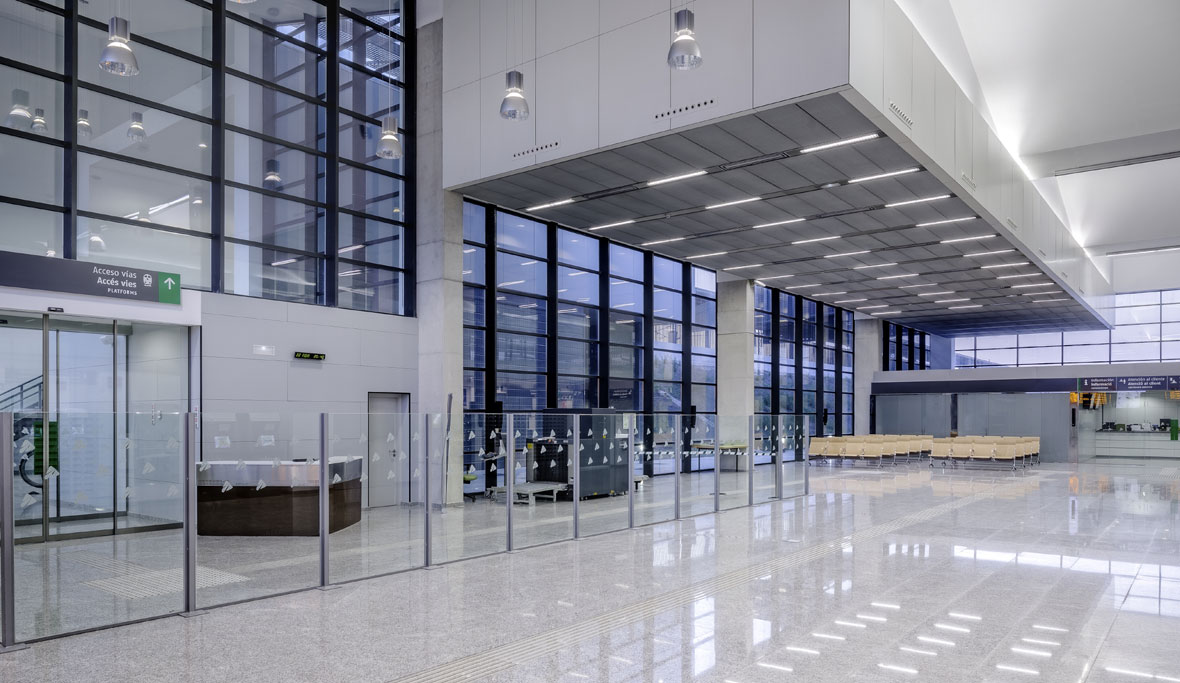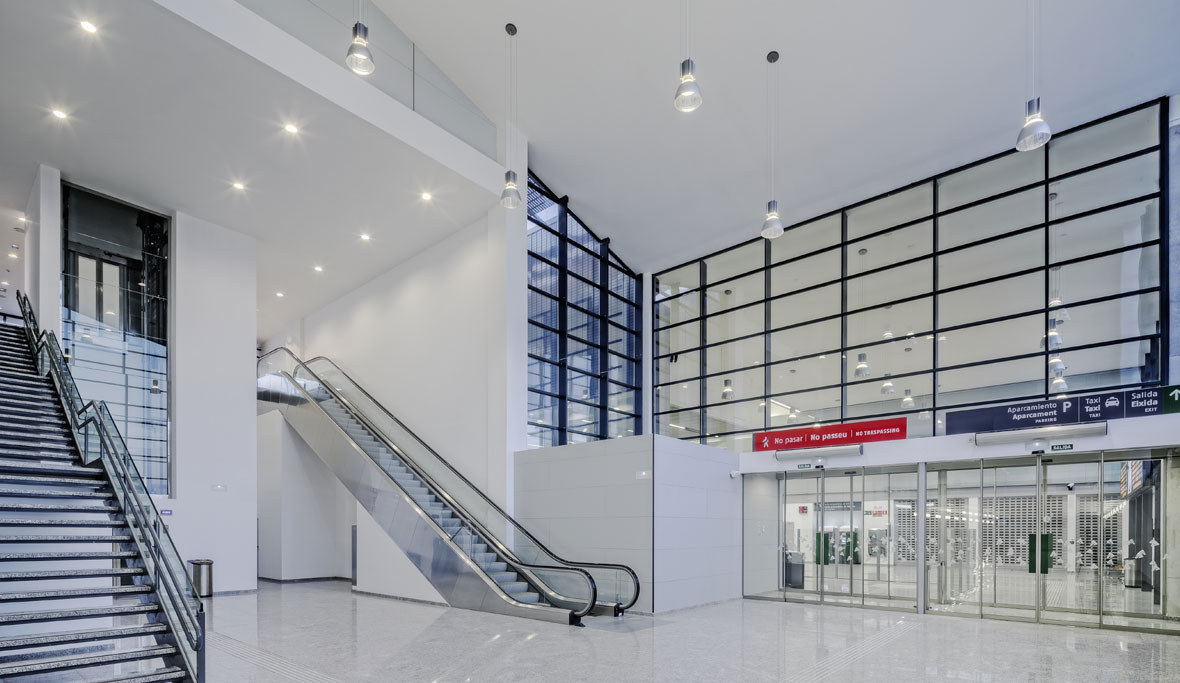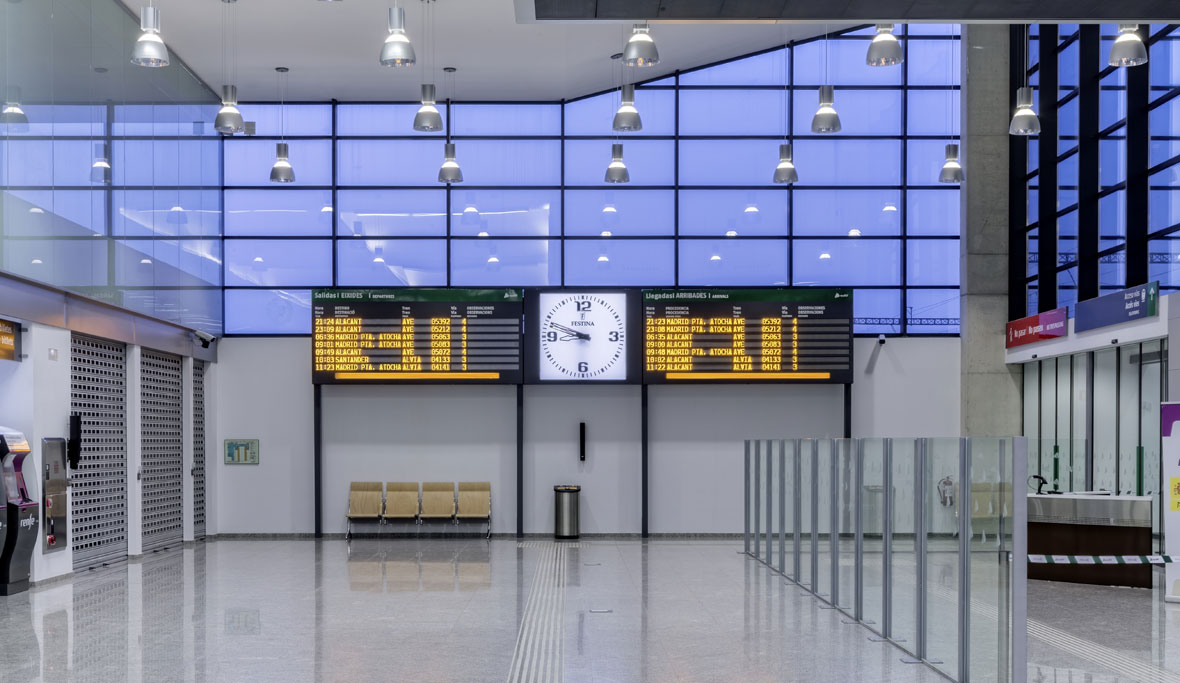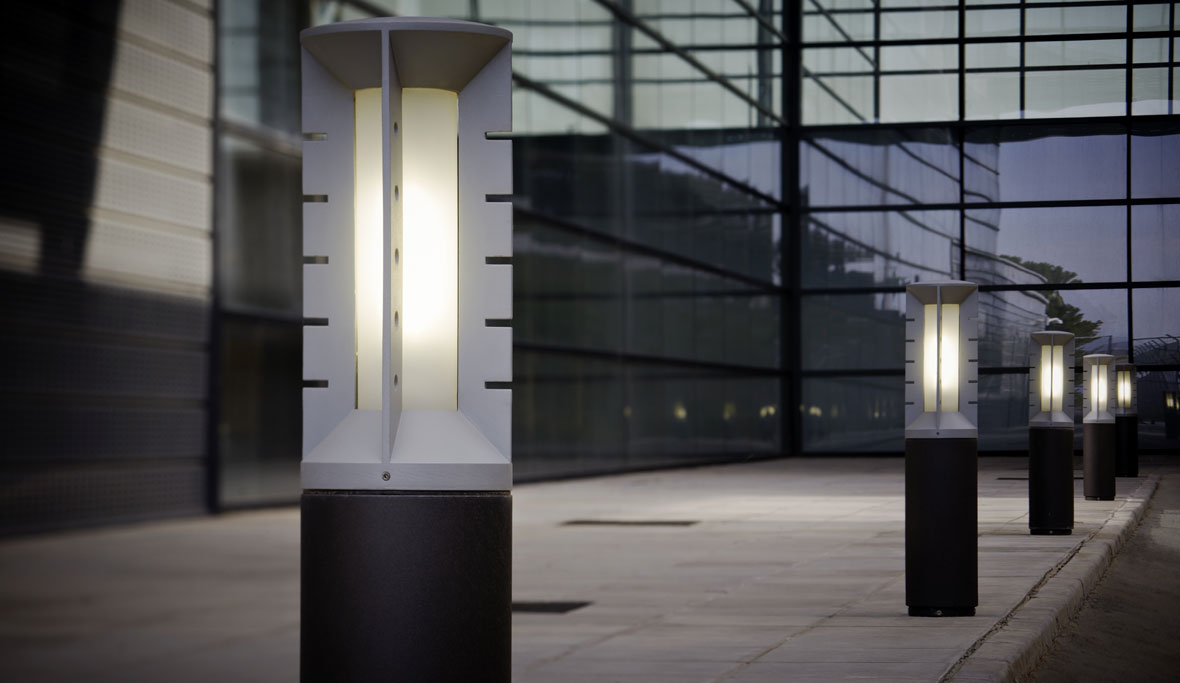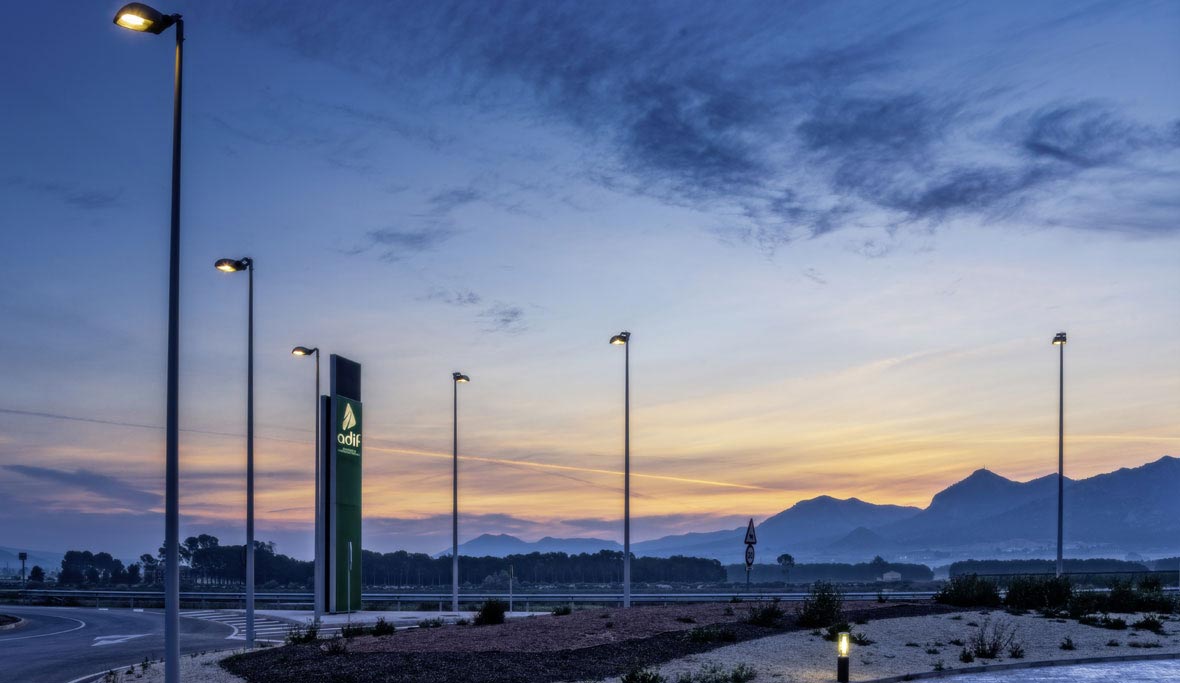 Location
Villena, Alicante, Spain
Client
ADIF, Madrid, Spain
Architect
COT & Partners, Madrid, Spain