New management of TRILUX in Austria
Wolfgang Dvoracek and Klaus Strohmer take over management of TRILUX in Austria
Date

Category

Trilux Insights

Comments
Vienna/Arnsberg, November 2021 - Management board changes at TRILUX-LEUCHTEN GmbH: Wolfgang Dvoracek and Klaus Strohmer will take over local management of the lighting expert on 1 January 2022 from Matthias Sporer, who will leave the company at the end of the year.
Only those who are familiar with regional individual customer needs and demands can achieve long-term success. Matthias Sporer and his team have successfully developed the Austrian subsidiary of the German market leader for professional light over the past 10 years. In order to achieve sustainable profitable growth in Austria, TRILUX will continue to focus on customized solutions in the future.
"We would like to expressly thank Matthias Sporer for his work, his commitment and his competence for the good of the company and its employees," emphasized Joachim Geiger, CSO & CMO at TRILUX. As an experienced manager in the lighting sector, he had played a decisive role in the objective of establishing TRILUX in Austria more strongly as a full-service partner. "We wish Matthias Sporer all the best, health and success for his future career, both privately and professionally," said Geiger.
Joachim Geiger emphasizes that the expansion and cultivation of international markets will continue to be pushed in the future. "I am therefore very pleased that we have been able to win Wolfgang Dvoracek and Klaus Strohmer for this important task," Geiger welcomes the new management team. Sporer's successors are both already part of the lighting expert's Austrian management team.
Wolfgang Dvoracek has been working for TRILUX in the sales field service and as team leader in Vienna since 2017. In his new role, he will be responsible for the Human Resources and Marketing departments as well as the management of the regional headquarters in Vienna. Klaus Strohmer has been in charge of the local wholesale business since 2018 and will be responsible for the strategic orientation of sales, wholesale distribution and finance in his new role.
"We are delighted to hand over the management in the hands of two experienced colleagues," says Geiger. "They understand our customers and know both the industry and the Austrian market very well. I am sure that together with them we will achieve our strategic goals."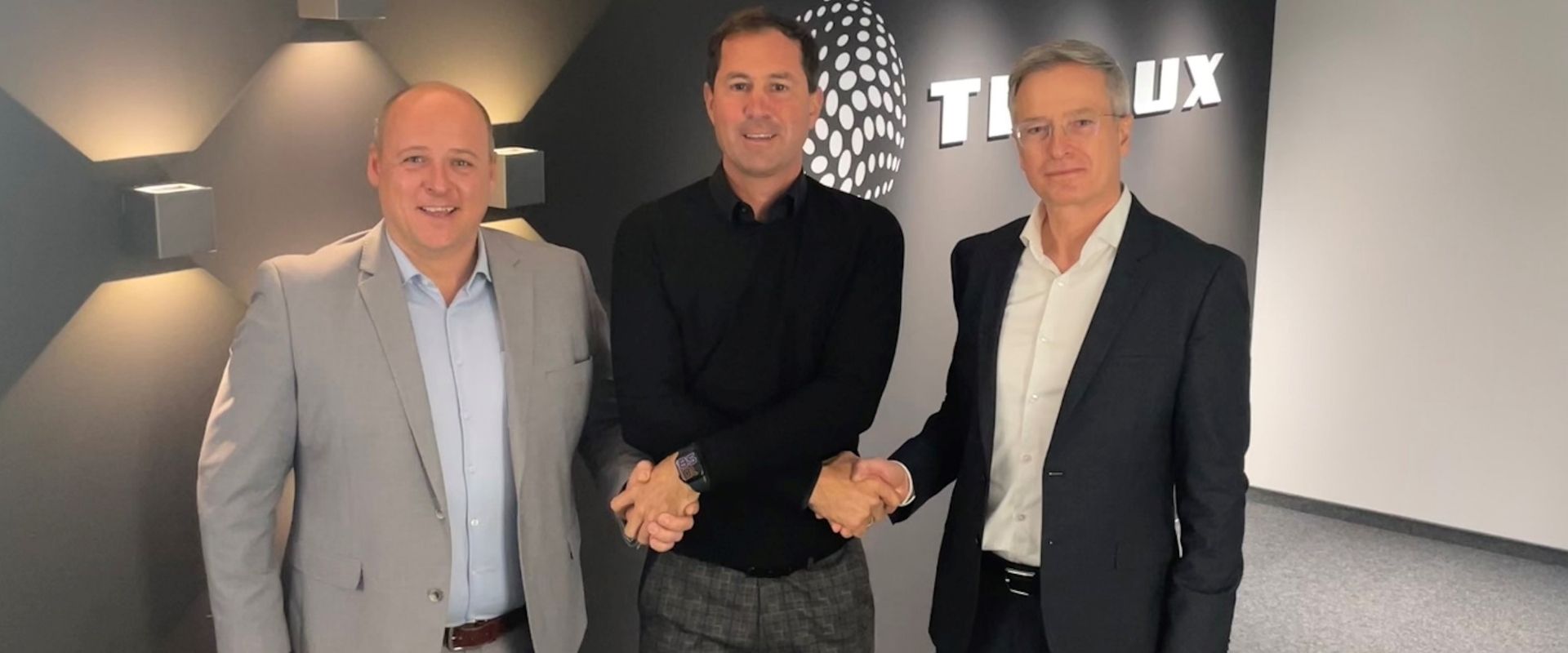 Image information:
Wolfgang Dvoracek (left) and Klaus Strohmer (right) take over management of the Austrian TRILUX-LEUCHTEN GmbH on 1 January 2022 from Matthias Sporer (middle), who will leave the company after ten years.
Photo: TRILUX