Sustainable refurbishments for any application
Olisq
Date

08. Nov 2022

Category

Trilux Insights

Comments
In light of the ongoing energy crisis, there is an urgent need to reduce energy costs, decrease the carbon footprint, and search for future-proof solutions. There has never been a better time to upgrade to the latest lighting technology, since lighting refurbishment saves operating costs and ensures more sustainability, safety and efficiency. The new TRILUX OLISQ luminaire enables every customer to carry out an individual, sustainable and cost-effective refurbishment. Thanks to its flexible design characteristics, the OLISQ is suitable for almost every application.
TRILUX
Your service partner for every refurbishment
For customers, TRILUX is a reliable partner who can build lighting solutions according to their individual needs. The optimization of energy consumption by switching to smart LED lighting and deploying smart light management systems is of great importance. However, the integration of advanced asset-tracking sensors, multi-sensors, and other wireless technologies into the lighting infrastructure is also desired, as this streamlines processes, allowing customers to save costs and resources. In addition, safety as well as visual and working comfort can be increased, which leads to a greater a well-being of it's users and a more sustainable environment.
OLISQ
Sustainable, flexible and functional
TRILUX OLISQ is a luminaire ideally suited for any refurbishment of any type of room. Using archetypal design thinking, the OLISQ creates geometric light appropriate for every architecture. With customizable materials and various choices in terms of luminous flux, switches, and housing, the OLISQ ensures optimal clarity and orientation. Thanks to its high light quality, long service life, and market-leading efficiency of up to 143 lm/W, the OLISQ qualifies for BREEAM, WELL, and other certification standards.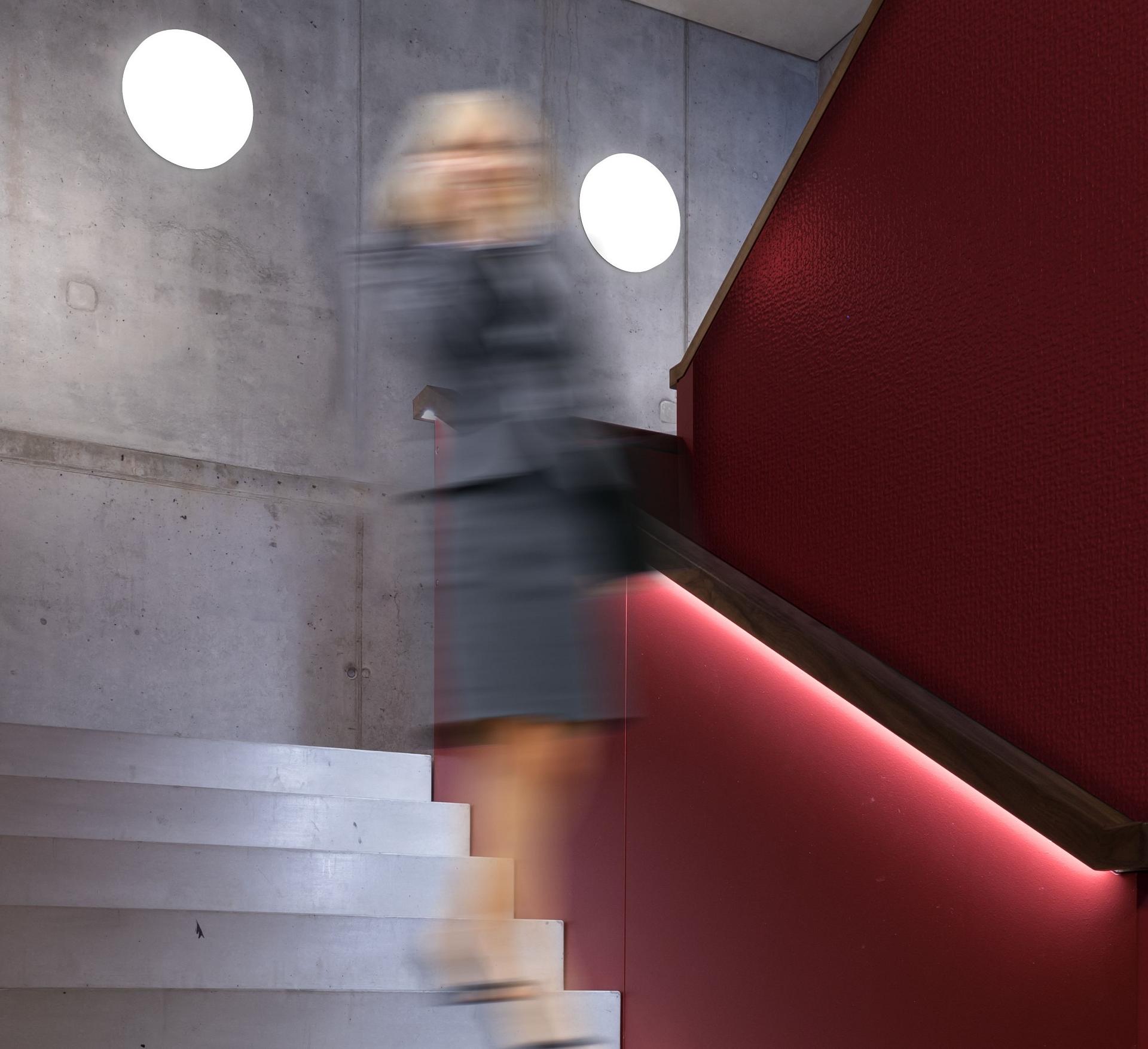 Time-saving, cost-friendly and low-risk refurbishments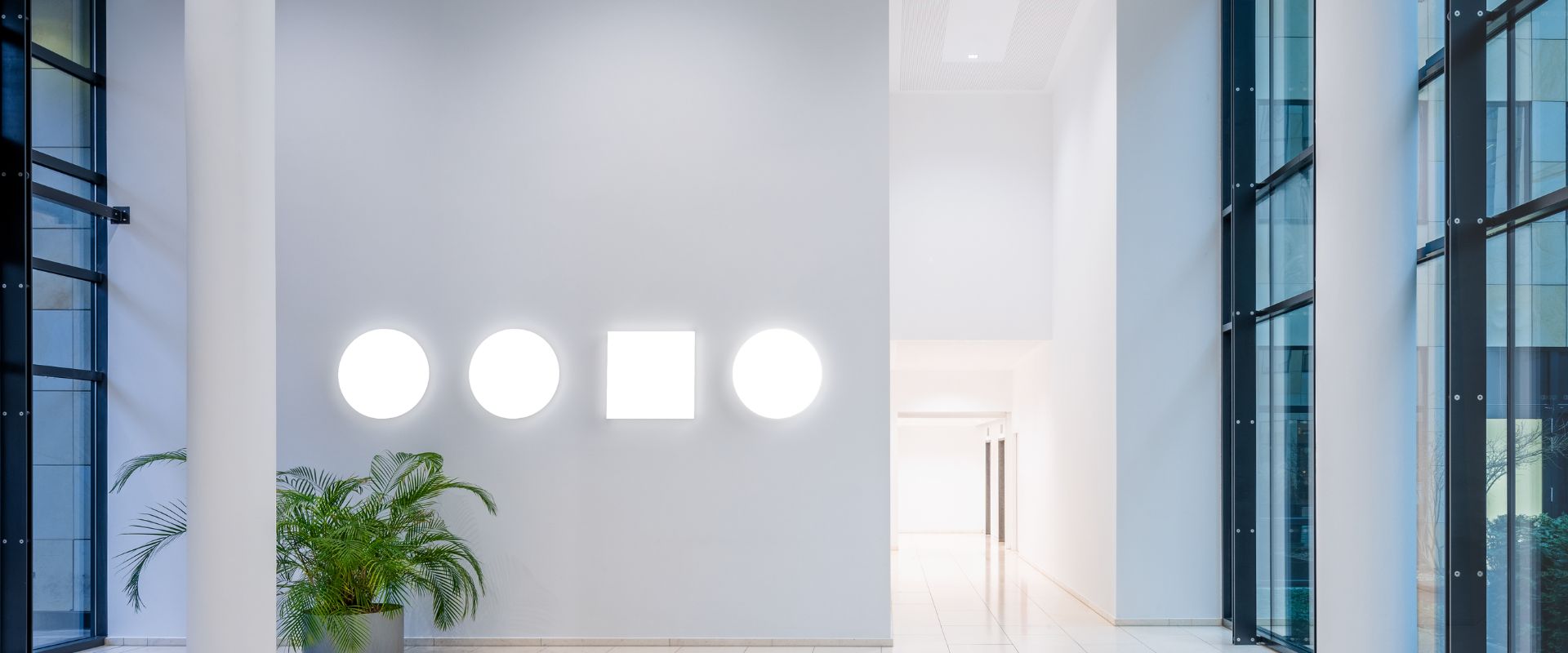 Refurbishments are often postponed because of the high amount of time involved, potentially high costs or unwanted design outcomes. Thanks to the OLISQ, these concerns belong to the past. A wide selection of lighting variants offering distinct performance characteristics enables a seamless installation without impacting existing building infrastructure and without drilling or painting. A tailor-made 1:1 replacement of existing lighting will deliver uniform clarity, while individual interchangeability of components will optimize the installation lifecycle and leads to immediate cost savings.
Future-oriented and innovative solutions
TRILUX offers customers several services, including tools to control their lighting infrastructure such as remote scene activation, which turns off unnecessary lighting from any internet-connected device. In addition, real-time data on energy consumption, presence detection and potential daylight utilization can be scheduled to optimize energy consumption. This data can be provided, visualized and analyzed in various formats for analysis. It is also possible to create and save reports for the energy manager, which can display the energy consumption over a specific period of time.
The data regarding energy and cost savings can be used for a return-on-investment calculation or CO2 equivalent savings, which is helpful for companies with environmental, social and governance strategies and goals. Of course, the TRILUX OLISQ is equipped with the latest technologies to offer all these options. With its efficiency and sustainability, from waste-avoiding production to the individual interchangeability of components and efficient energy consumption, this luminaire offers customers the potential for effortless and cost-efficient refurbishments for any application.