Preschool Märwil, Switzerland
An all-round success
Date

Category

Trilux Inspirations

Comments
LED systems from TRILUX for listed kindergarten in Märwil
Bringing the demands of heritage protection into unison with the requirements of modern technology is often challenging. As a consequence, it is even more gratifying when a lighting concept gains the spontaneous blessing of the authorities – as happened at the Märwil kindergarten (district of Thurgau, Switzerland), equipped with LED systems from TRILUX.
With refurbishment of the listed building, a focus was placed on acknowledging a sensibility for the historic surroundings, especially when specifying suitable luminaires. At the same time though, efficiency and lighting convenience were to be significantly improved.
"There was an urgent need to take action in a room with a dark, open wooden ceiling because this area in particular was poorly lit," remembered the preschool teacher Nadine Mosimann. The Lateralo Ring suspended LED luminaire was able to fulfil all points in the requirement profile. "The delicate design of the luminaire looks really
stylish and doesn't overwhelm the room," continued Nadine Mosimann. An all-round success. Also visually discreet but just as ideal, the ultra-flat Arimo S D CDP blends into a panelled ceiling with square grid structures at another location in the building. With its planar light the luminaire creates pleasant, glare-free conditions for seeing.
The third luminaire in the team was the Polaron IQ, the surface-mounted version being installed as wall luminaires. Its indirect light emission and pleasing design create pleasant accents in the changing rooms and traffic areas.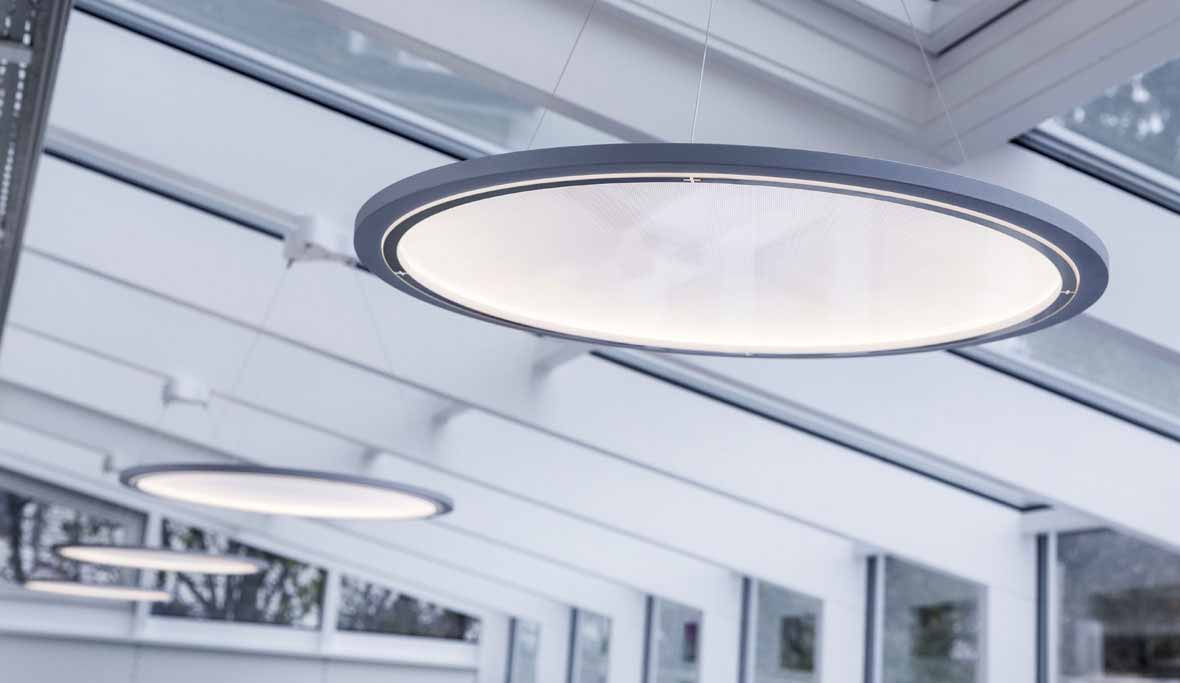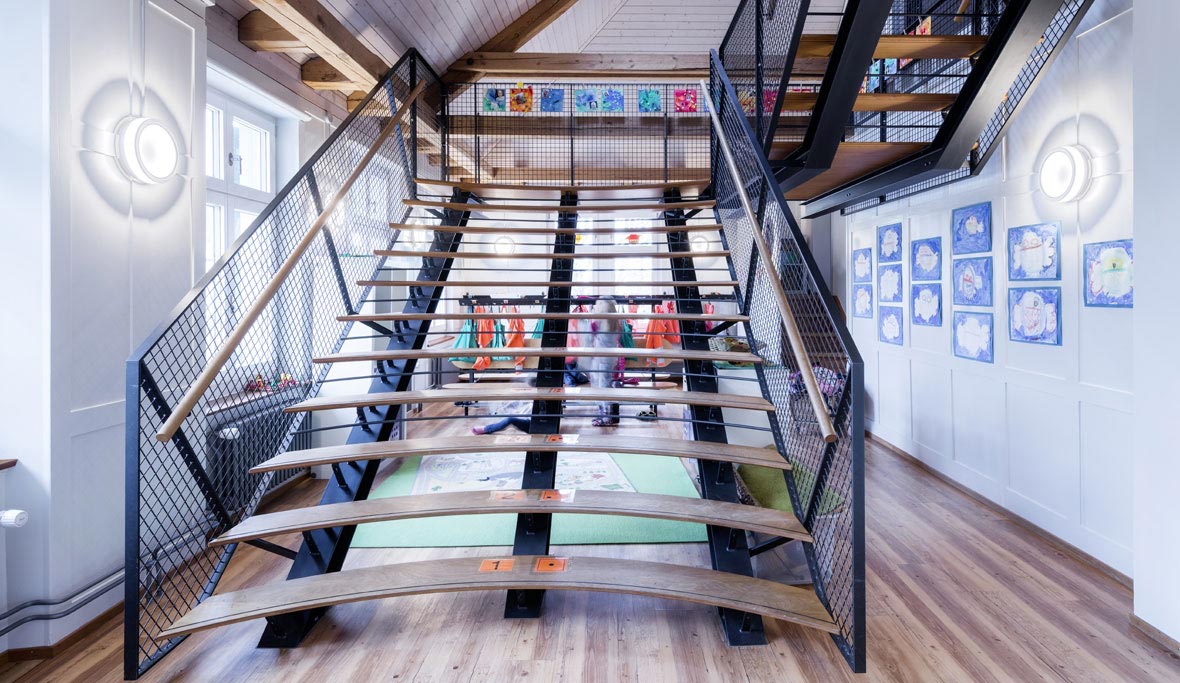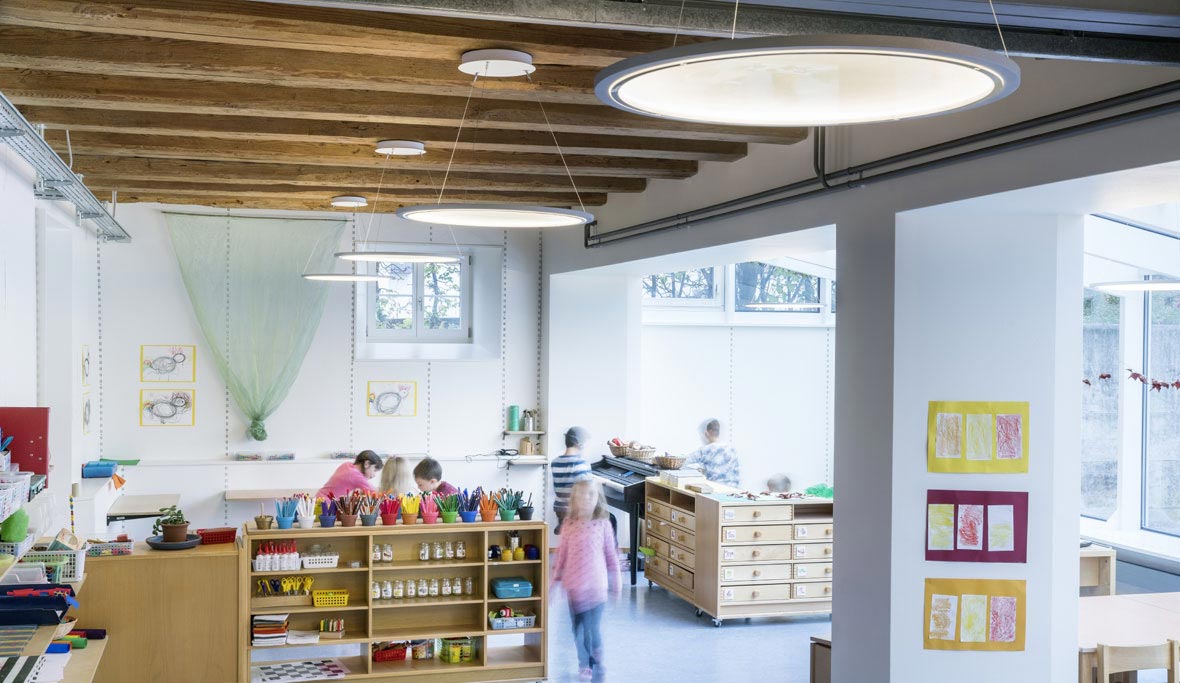 "Now everything's really great," said a pleased Nadine Mosimann. "Every room now has attractive, bright light." As a result, the times when insufficient lighting levels and cool white light depressed the moods of both children and teachers are finally over. Because the LED systems are dimmable, pleasant atmospheres can also be created in accordance with specific occasions. Upgrading to LED has reduced the connected load by 25% as well as significantly increasing luminous intensity and visual comfort.
The last factor is particularly important for some of the children at the facility in Märwil – they suffer from impaired vision. A customised lighting concept makes the lives of the affected young ones significantly simpler.
This is another example of how TRILUX implements its brand message of Simplify Your Light in practice: customers can always be sure of gaining individual planning, optimum lighting solutions and simple processing from the lighting specialists.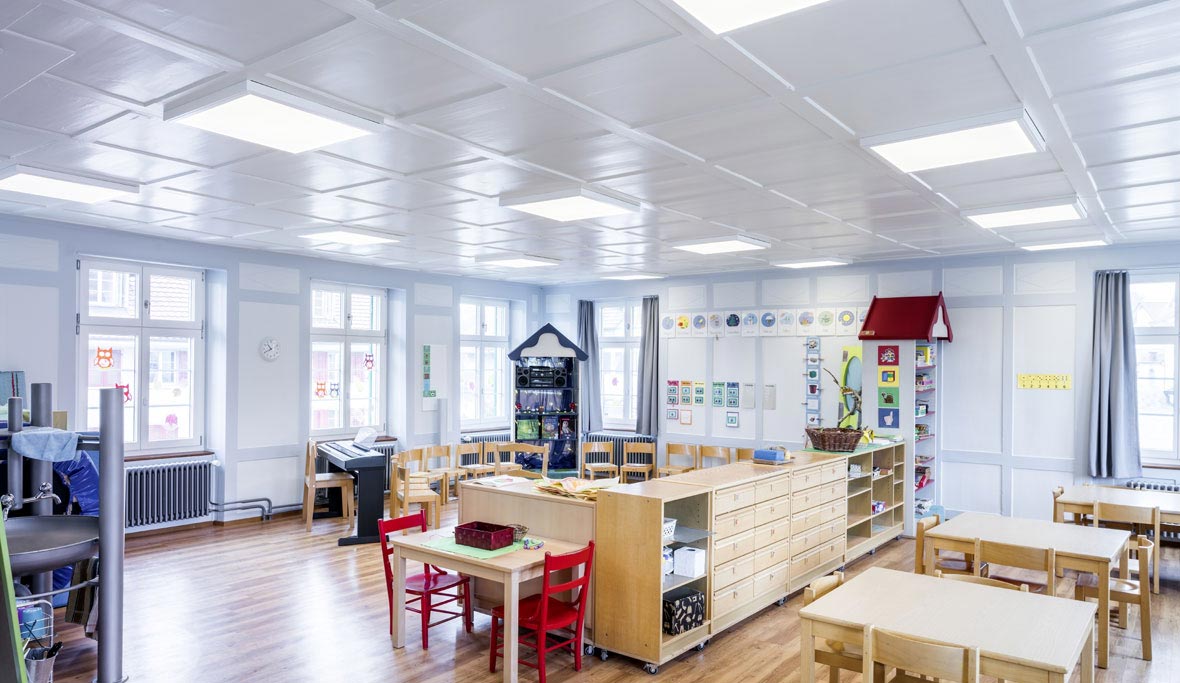 Construction authority
Preschool PSG Regio Märwil, Switzerland
Project data
Heritage-protected kindergarten with two daycare groups
TRILUX product series
Lateralo R
Polaron IQ WD1 + WD2
Arimo S D CDP