SMPTec - Ennetmoos, Switzerland
Achieving the right balance
Date

Category

Trilux Inspirations

Comments
This was the path followed by SMPTec together with TRILUX as their lighting partner in the Swiss town of Ennetmoos, and managers are now highly pleased about outstanding visual conditions, maximum efficiency and a future-safe lighting system.
The new construction of the SMPTec production hall is a place of precision. Diverse CNC components are produced around the clock on high-tech linear, short rotary and simultaneous milling machines. These are then used in the automotive, medical technology and foodstuff industries. The company responds flexibly to customer requests, meaning that around-the-clock operation is indispensable.
Production at maximum levels demands corresponding framework conditions – this includes the lighting technology. "Fatigue-free and glare-free vision is especially important with our work in the hall. We achieved this perfectly with the E-Line LED", said SMPTec owner Thomas Ott.
The TRILUX systems were suspended with wires of different lengths to trunking rails in the hall featuring differing ceiling heights. The brief was to generate a uniform luminous intensity across all areas. In normal situations 300 to 400 lux is sufficient for a production hall but SMPTec wanted more, as explained by Thomas Ott.
"The complete hall needs 750 lux because we require especially bright light to produce the often minute parts."
The right lighting scene is set in the hall in combination with the TRILUX light management system. The hall was divided into six different sections. "This gives us the highest amount of flexibility to change production runs in the future and control individual areas separately."
The generous size of the sky-lights also allows a large amount of daylight enter the hall, and LiveLink ensures constant illuminance levels are achieved – regardless of weather conditions or time of the day. "Thanks to the E-Line LED we now have lighting which approximatesnatural light during the night as well," said a pleased Thomas Ott.
The new lighting system is of course highly efficient: compared to conventional installations the digital light with LiveLink saves up to 60% on energy costs. "The system-based longevity of the trunking has a decisive advantage for us," continued the SMPTec boss. "The maintenance work which was regularly carried out in the old hall was costly and very time consuming is now no longer necessary."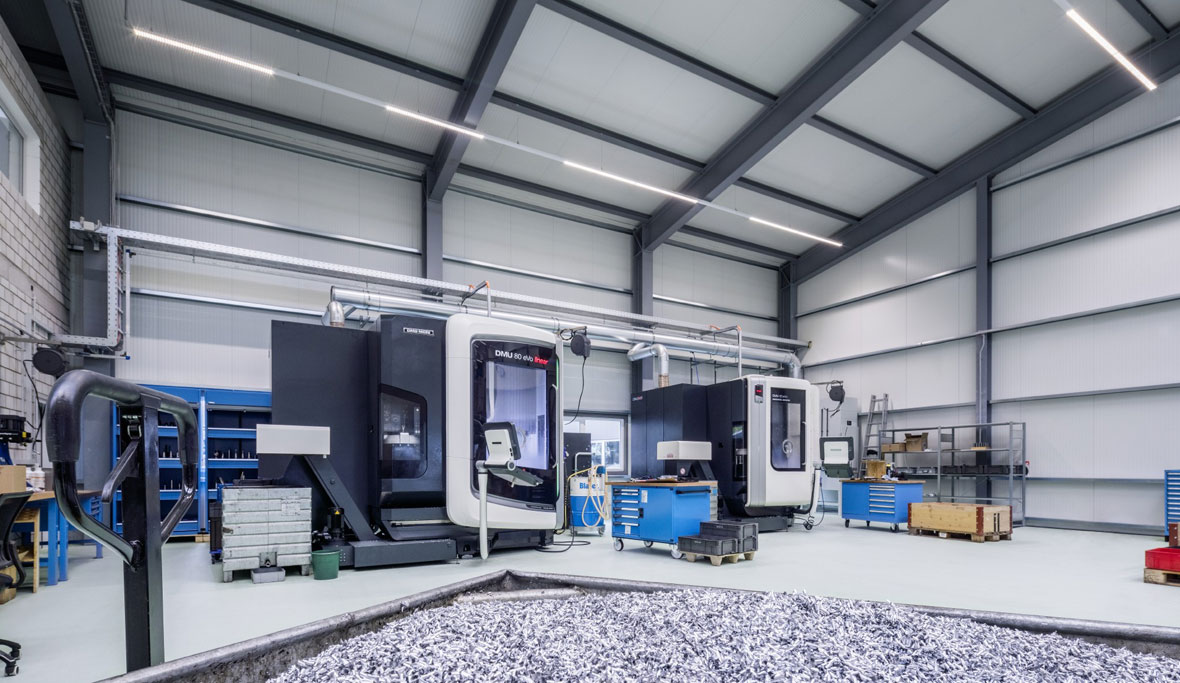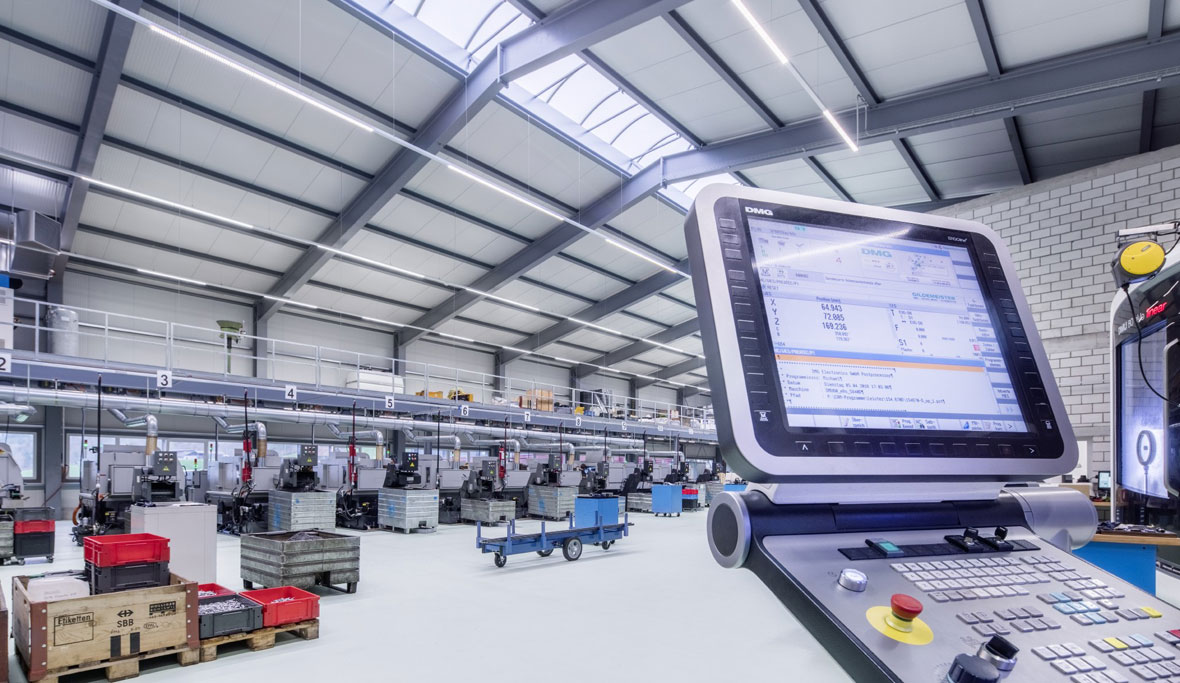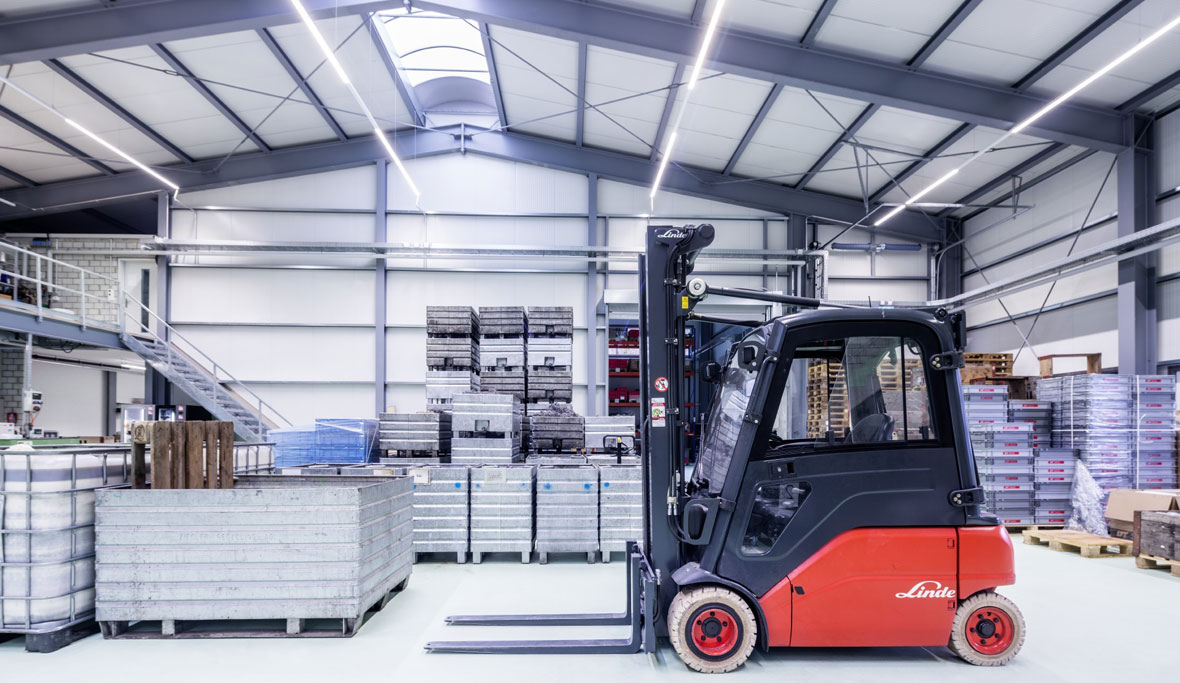 Construction authority
SMPTec Ennetmoos, Switzerland
Building
New production building construction and warehouse
TRILUX product series
E-Line LED 7650/E-Line LED OT/Livelink/7402 LED/Atirion

Website