The Princess Royal Stand, Cheltenham Rennbahn - Cheltenham, UK
Aspirational lighting design for Cheltenham Racecourse
Date

Category

Trilux Inspirations

Comments
TRILUX chosen to deliver the 'wow' factor
The world-famous Cheltenham Racecourse is set in a scenic location in a natural amphitheatre just below the Cotswold Hills. Its most prestigious meeting is the Cheltenham Festival, held annually in March, which features several Grade I races including the Cheltenham Gold Cup, Champion Hurdle, Queen Mother Champion Chase and Sun Bets Stayers' Hurdle.
The 67,500-capacity sporting venue embarked on an ambitious refurbish and rebuild project known as the Cheltenham Masterplan. The implemented lighting design and equipment were central to creating an aspirational wow factor in the overall finished effect.
Neil Cope, BAILEYGOMM's, Principal Engineer, explains, "the old buildings were lit with fluorescent fittings, some with high frequency control gear, others with switch start. I think there was even a few GLS lamps in some locations. The lighting aim was to modernise and provide improved efficiency, utilising LED technology to deliver great lighting effects to complement the nature of the building and the Cheltenham Racecourse experience. We choose to work with TRILUX because of the range of products they offer and the ability to produce bespoke luminaires."
A wide selection of the TRILUX LED portfolio were selected for the hospitality areas including, Solvan Flow, Siella, Amatris, Inperla, Onperla, Polaron and some bespoke items.
Neil adds, "The choice of LED luminaires ensured efficiency targets were met and allowed for more creativity than with other lamps. We were able to run flexible LED tape in different locations and smaller spaces. Where the lighting is integral to the building concept, is in the positioning of different spec products. There is a higher specification of lighting as you move up the grandstand, to reflect the increasing exclusivity of the spaces. The ground floor has a combination of downlights and cove lighting while, the fourth-floor wine bar, includes lighting integrated into the wine racks with a full colour changing system."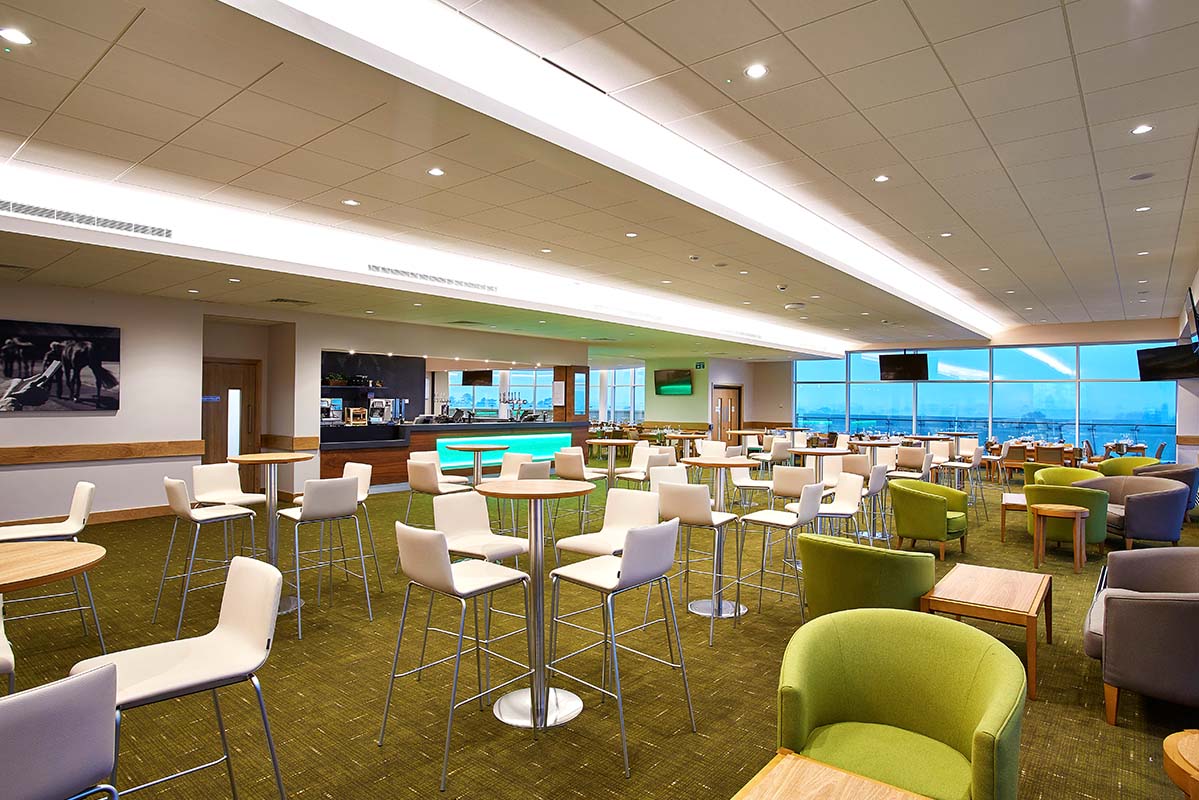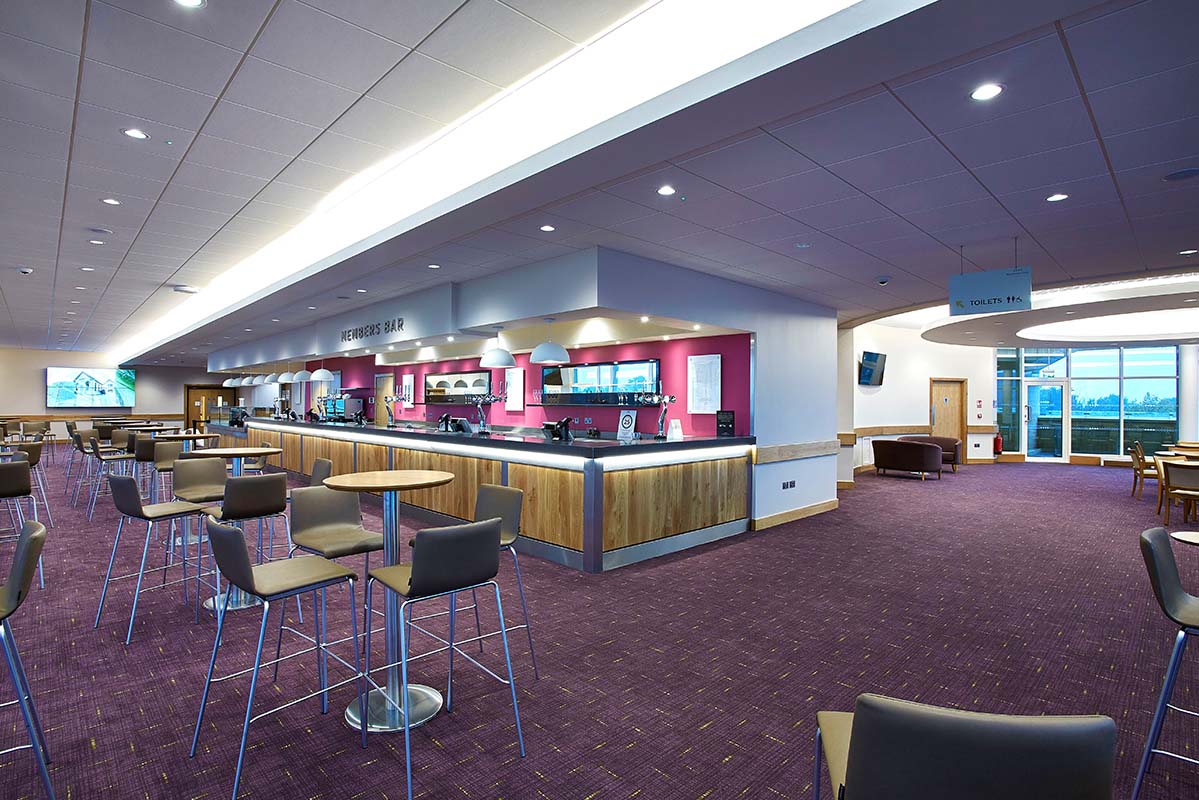 To benefit from the efficiency of the LED lighting, absence control plays a large role in the lighting-control strategy. For the front-of-house areas, DALI was chosen because of its flexibility, allowing luminaires to be controlled individually, aiding scene setting.
"The result is impressive, we have had some really positive feedback," concludes Neil.