Top-class training in lighting
The latest practical knowledge for international lighting professionals
Date

Category

Trilux Insights

Comments
TRILUX Academy offers the latest practical knowledge for lighting professionals worldwide and builds on 111 years of pioneering spirit, competence and passion for light. A key factor behind our success is the TRILUX Academy, which serves as a central hub for developing the skills of our employees and customers. Established in September 2011, the TRILUX Academy has evolved into one of Europe's premier educational institutions for lighting professionals. Our recipe for success includes a strong foundation of specialized knowledge, experienced instructors, tailored training programs for diverse audiences, and a strong emphasis on practical application. Here is an overview of what we offer.
Planning offices, electrical wholesalers, tradespeople, local authorities, and architects - when it comes to practical lighting knowledge, each target group needs something different. That's why we have expanded our seminar offering from what was 15 seminars in 2011 to 160 events per year. Our motto is as much theory as necessary, as much practice as possible. In this sense, classroom events at our locations, are the best opportunity to learn about light and its effects and experience it "live and in color".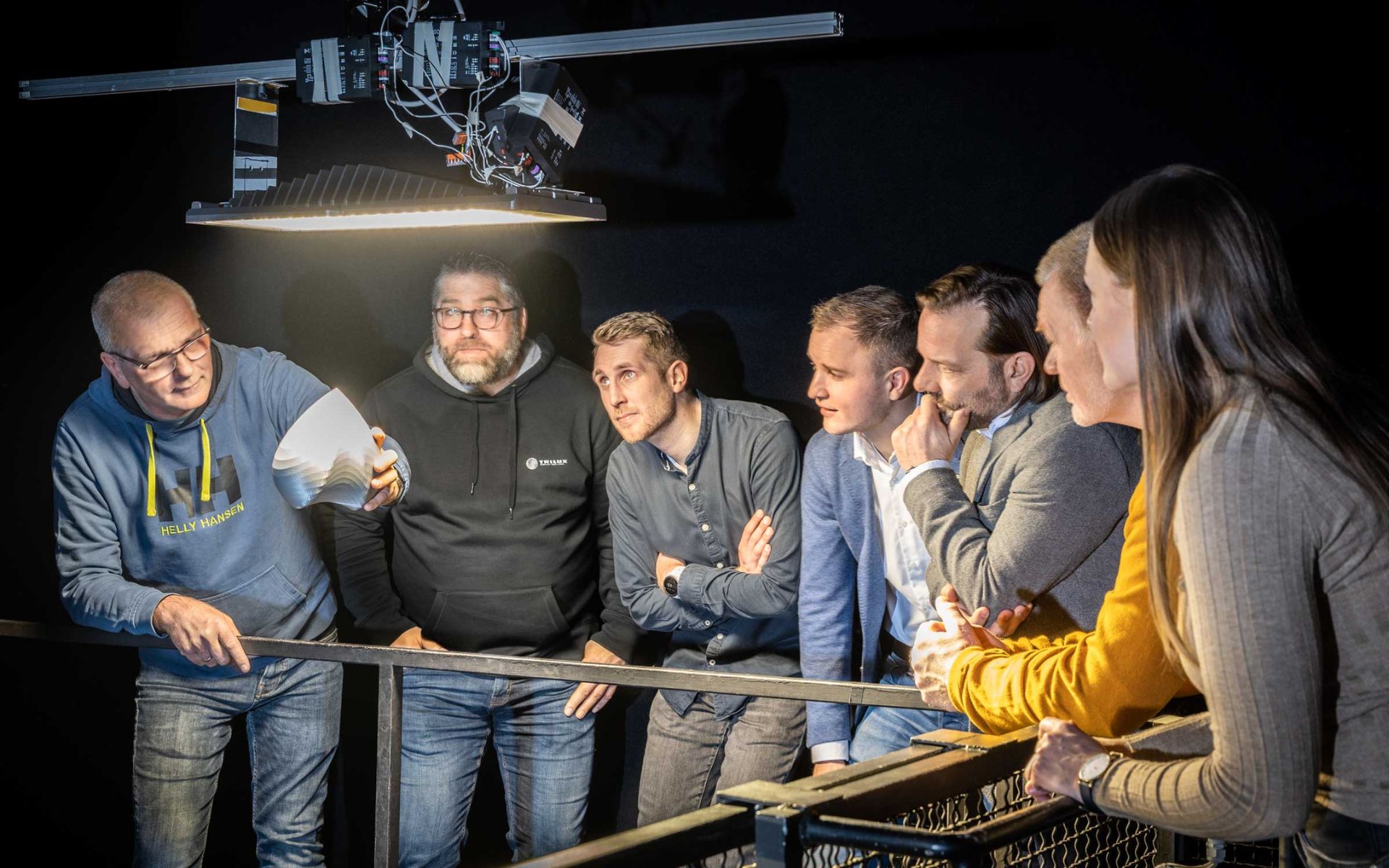 Additionally, we are actively expanding our digital offerings to cater to topics that are particularly well-suited for online learning. With the advancements in digitization, we can now efficiently deliver these topics through various digital mediums such as concise webinars or specialized e-learning programs. For a convenient overview and access to these resources, we invite you to visit the Lichtwissen portal on our Academy's website.
Strong formats - from overview to detail
Our extensive event portfolio caters to individuals at every knowledge level, whether they are beginners or advanced professionals. One notable offering is our "theme days," which provide participants with a comprehensive understanding of current market topics from various perspectives. For a more in-depth exploration, we have the Planners' Update and the E-Tradesmen's Update, which delve deeper into the most crucial legal and technological changes. These annual events have become highly anticipated and valued by participants due to their practical relevance.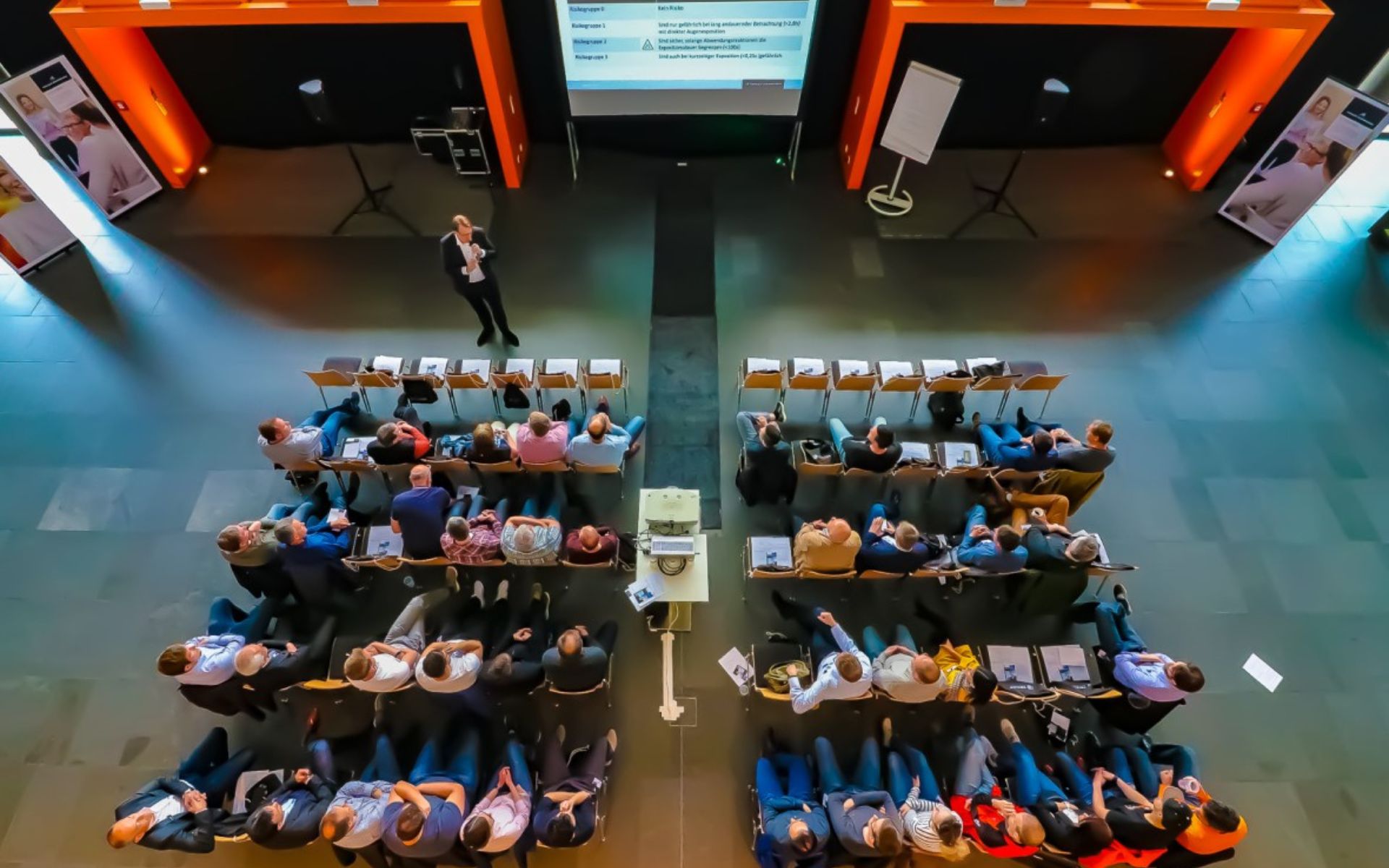 In addition to a wide range of seminars and webinars covering all aspects of lighting, we also provide advanced certificate courses designed specifically for target groups in Germany. These courses offer manufacturer-neutral certificates that validate the acquired knowledge. Furthermore, we have recently expanded our offerings to include the European Lighting Expert (ELE) qualification, catering to both aspiring and experienced lighting designers.
Light knowledge without borders
the internationalization strategy
Another important component of the success story is the internationalization strategy. Because even if physics and technology know no national borders, each country has its own rules and customs for lighting. To serve the different markets individually, since 2015 we have opened new branches across Europe. Thus, in addition to its headquarters in Arnsberg, the TRILUX Academy maintains eleven locations throughout Europe, e.g. in BENELUX (Amersfoort, Antwerp and Namur), Great Britain (Chelmsford), UAE (Dubai), Austria (Vienna), Switzerland (Spreitenbach), France (Entzheim), Spain (Saragossa), Poland (Warsaw) and Cologne (for all retail topics).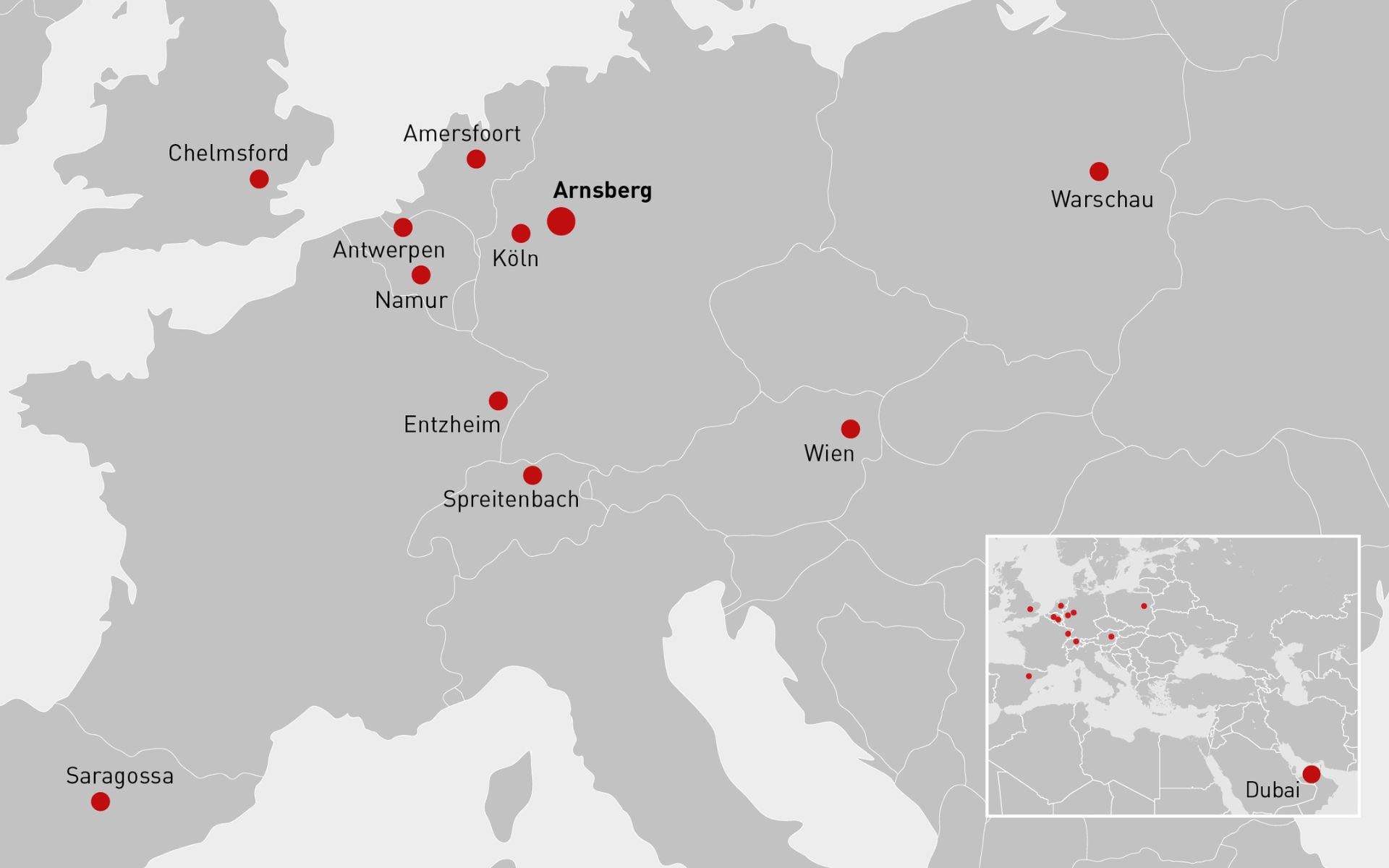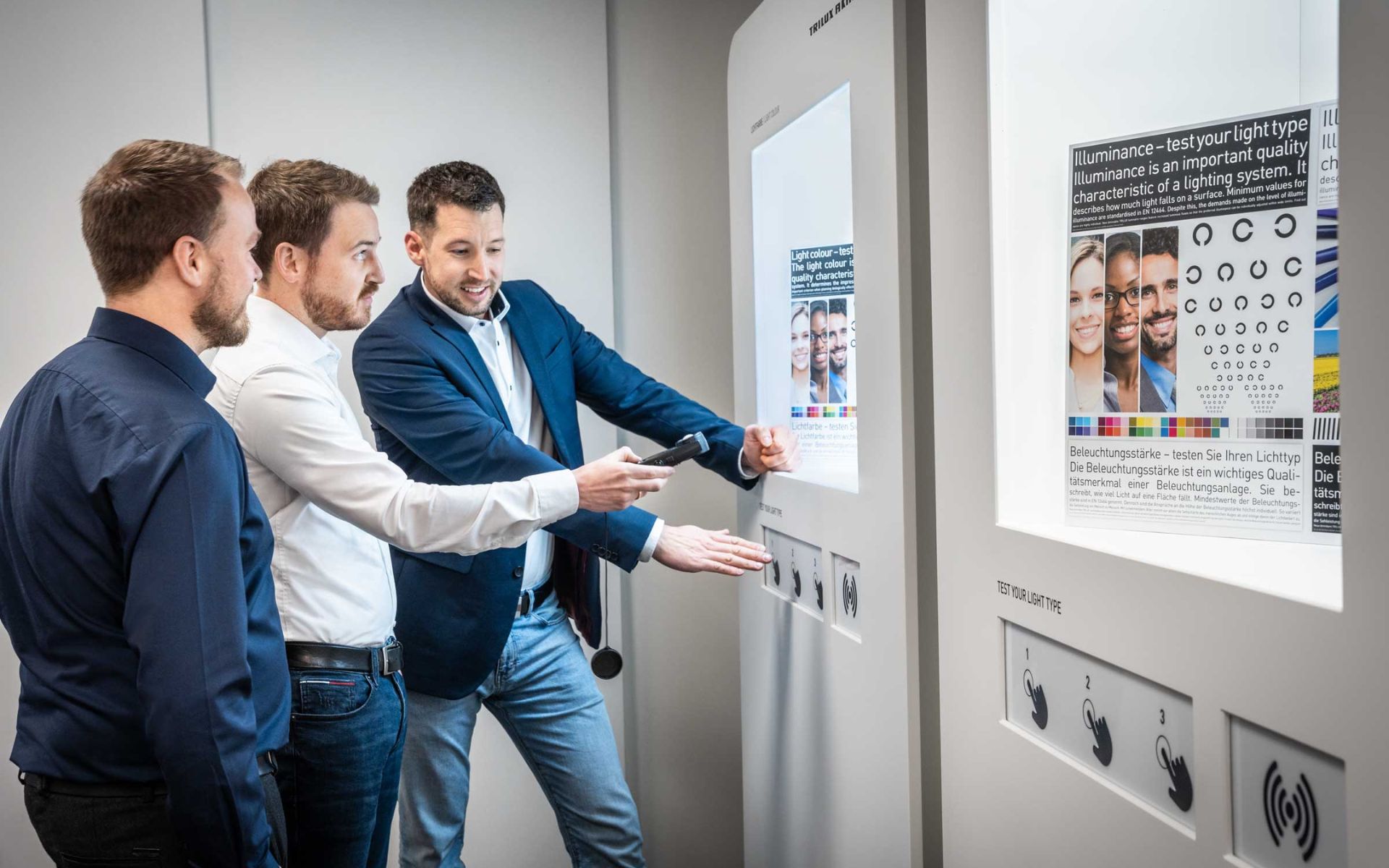 cutting-edge lighting knowledge for everyone
TRILUX Lighting Practice
"With our further training offers, we ensure that lighting professionals always remain up to date in an extremely dynamic market with innovative or disruptive technologies," explains Heiner Hans, Head of the TRILUX Academy. The TRILUX Lighting Practice for Interiors has been comprehensively revised and updated to provide maximum support to self-learners. The renowned reference work covers practice-relevant expertise for planning, installing and operating lighting systems. The new edition is available for purchase in the TRILUX - Merchandise Shop - Lighting Practice or as a free PDF download for all participants in multi-day courses of the TRILUX Academy.