TUGRA as a common thread
Interview with NOA Design Studio about the TUGRA luminaire
Date

Category

Trilux Insights

Comments
Founded in Aachen (Germany) in the year 2000, NOA Design Studio is a premiere design agency in the construction world. Design, development, and deployment of specialty products backed by 120 patent applications and 250 industry awards lauds NOA Design Studio as a flagship service provider in the global building sector matrix. Bertrand Illert, Co-Founder and Managing Director of NOA Design Studio, sheds some light on the collaboration with TRILUX and the development of the award-winning TUGRA luminaire.
How did TRILUX and NOA join forces to create the TUGRA luminaire?
Karsten Müller (Head of TRILUX Architectural) came up with the concept to establish a completely new design for luminaires with high degrees of protection (weatherproof luminaries). Based on his vision of architecture, none of the existing solutions on the market met the future requirements of architectural design and smart building. The challenge of fitting modern architectural design thinking into industrial-grade weatherproof luminaires led to a pitch. The aim: finding a solution for the existing market landscape's lack of adequate solutions meeting the dual standards for modern smart building. Karsten's architectural vision was proposed and tendered, and for its unique approach, NOA Design Studio was selected as a design service partner for this project. This was not our first collaboration, as we have been working closely together on several other unique designs since 2017.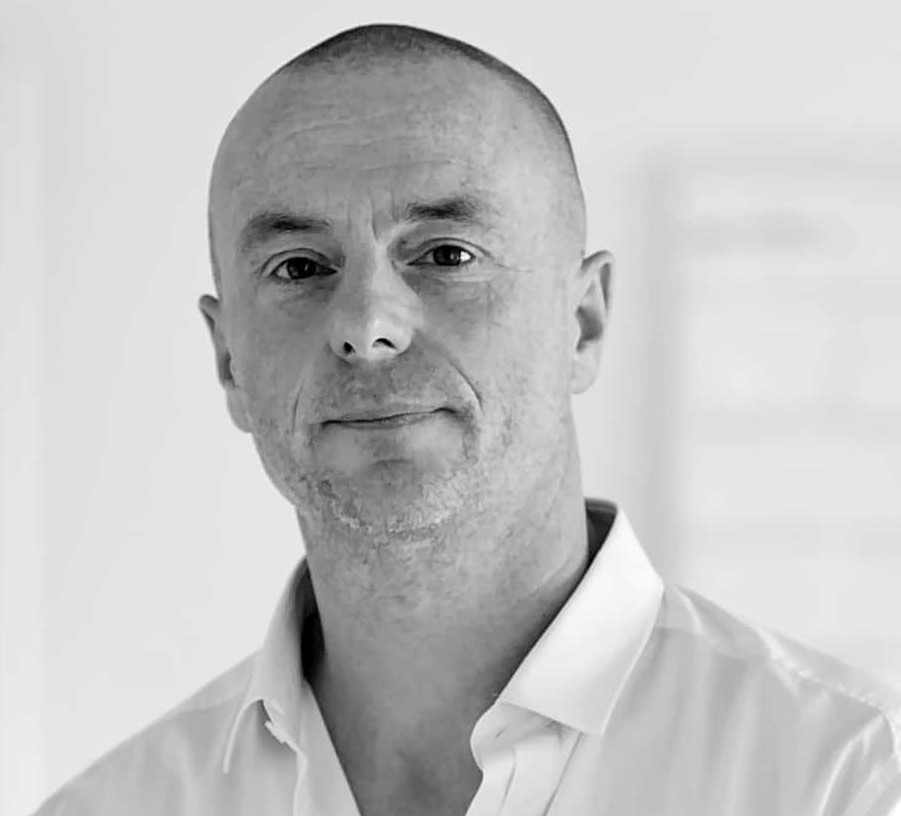 The TUGRA luminaire is a cylinder design. How did this come about and what were the requirements?
From the start, the design concept was: round, simple, archetypal, and as minimalist and timeless as possible. The major challenge was to develop and arrange all the functional and lighting requirements in the most compact possible way, so that the luminaire can be managed with the smallest possible cross-section. At the same time, it had to be designed to be modular, versatile and easily installable. That is exactly what modern design is all about.
It is not just about developing an aesthetically pleasing shape, but also about converting multiple requirements. From marketing to function, from technology to cost targets, and from feasibility into a perfect product solution. Aesthetics is only one component, albeit a very important one.
The TUGRA luminaire sets standards for functionality and flexibility. How did you implement this?
We have developed an intelligent concept with a wide selection of smart function modules. The aesthetic cylindrical endcaps complement the geometry of the tube and blend in seamlessly with the light module. It is possible to add or change flexible IoT function modules at a later stage making the luminaire future-proof. In addition, the special design of the endcaps and IoT modules create a solution without a twistgrip reducing installation time. Both requirements - aesthetics and functionality - were perfectly implemented into the high-quality cylindrical modules.
Can you tell us more about the design process?
Like all processes, development nowadays is no longer linear. An interdisciplinary and iterative way of working is required to be able to develop the best solution in the context of marketing, product management, design and R&D. TRILUX has a great team here working in a very professional and dynamic way. This project was a collaboration between TRILUX Germany and ZALUX Spain, in which also many other external suppliers (including development and production companies) were involved. Overall, the development of the luminaire took two years, which is quite common in the field of industrial design.
How sustainable is the TUGRA luminaire?
Sustainability was the highest priority surpassing its high level of energy efficiency. Recyclable materials omitting synthetic dye optimizes material recoverability so our factories in Spain may continue to recombine lifecycle components into renewed production
The luminaire is fully serviceable with minimal effort.
The TUGRA is an open system where every part can be exchanged. We have succeeded in creating a product with a very long lifecycle.
What makes the TUGRA luminaire design unique?
Its simple design language, its wide range of functions, and its adaptability to practically every area of a building make it a common thread and a design line to its spaces. From outdoor lighting to multi-story car parks, from entrances to hallways, from offices to training facilities, the TUGRA luminaire connects spaces.
In one source as one system, planning and processing are being simplified saving time and money while avoiding errors. In fine detail, the luminaire's essentials are compacted into an attractively priced industrial-level product. It is a very special luminaire.

How would you describe the TUGRA to a designer colleague?
The TUGRA luminaire is a scalable light line system configurable to wide cross-application functionality as per customer specificity. Its archetypal design serves both architecture and lighting design and making it a unique and holistic concept.