Dear Sir or Madam,
dear readers,
We bear great collective responsibility. We bear responsibility, on a large and small scale, entrepreneurially as well as privately, for using all reasonable means to protect our environment. The discussions surrounding climate protection and sustainability are marked by ups and downs and many emotions. Never before has climate protection been debated worldwide with such vehemence as in the past year of 2019. School strikes and large demonstrations, climate agreements, energy transition, SUV criticism and flight shame all illustrate one thing: great ambitions and measures such as the "EU Green Deal" will change the continent of Europe and the entire world.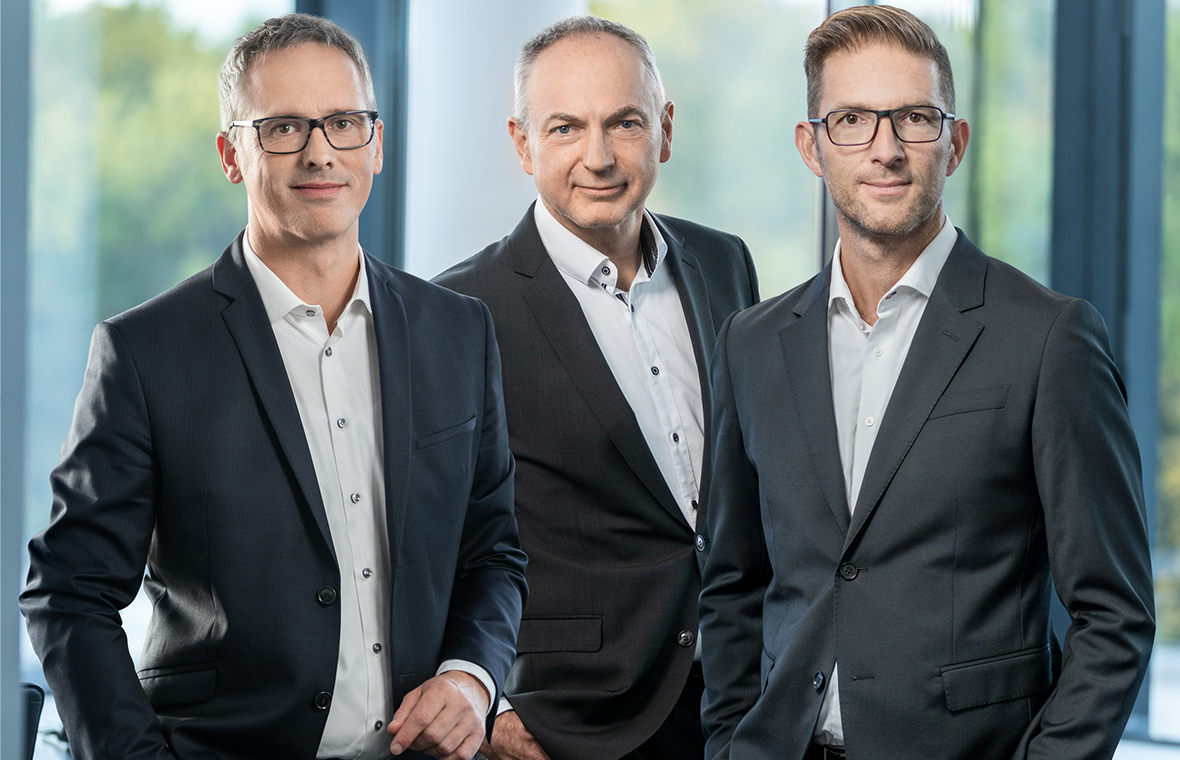 For TRILUX as an internationally active group of companies, there can only be one answer to the global challenge of climate change: sustainable management and continuous improvement of the company climate balance. For years now, we have been aligning the actions of our organisation in all core areas towards environmental and resource protection and the avoidance of CO2 emissions, Sustainability and efficiency are an integral part of our corporate DNA, and have been since way before measures to combat climate change were called for. Our company name alone is inspired by a technology that was energy efficient for its time: the then still young fluorescent lamp achieved a luminous efficacy three times higher than that of lamps previously used – TRI LUX.
This sustainability report informs you about the many and varied management approaches we employ today to resolutely promote the protection of resources and the climate with all our business processes, but also through our products. Beyond that, the publication also provides information about our practised corporate responsibility towards our employees and customers as well as towards society. Sustainability at TRILUX is not limited to resource and climate protection. We base our actions on a holistic concept of sustainability that includes ecological, economic and social aspects and is a top management task.
Efforts to achieve such a comprehensive and realistic assessment of the sustainability of an organisation require an open and analytical view and scientifically recognised, comprehensible assessment methods. However, it also requires the courage to ask unusual and complex questions and to constantly re-examine your own decisions. For instance, what is the area of conflict resulting from the digitalisation of light that is currently gaining ground, with its ever shorter innovation cycles and the demand for long-lasting, sustainable product solutions? What opportunities are opening up for lighting technology in the context of the circular economy? What does the life cycle analysis of an LED luminaire look like?
In various projects, we have joined forces with scientists, industry associations and our stakeholders and customers to find answers to these questions.
The following pages serve to provide you with a comprehensive idea of how we as the TRILUX Group are helping to sustainably shape technological change in a market that is strongly characterised by competition and price pressure, and how we are taking our employees and customers along with us on this journey.
We are proud to be at the helm of this company which is so consistently committed to sustainable management and makes an important contribution to climate protection that can even be quantified. Enjoy your read!
The Board of the TRILUX Group
Subjects in the sustainability report
Added value for people and environment