With a sustainable management of material flows, companies can make a significant contribution to climate and resource protection. TRILUX therefore ensures that materials and additives used in production and in products are recycled and reused to the greatest extent possible. If this is not possible, proper disposal is arranged for.
Permanently decreasing waste volumes
Products that do not generate waste and do not themselves become waste are the ideal of circular economy. Another approach to effective resource protection is recycling. Recovering raw materials from end-of-life products has two other advantages: recovery is often more efficient in terms of energy and costs than new extraction, and recycled materials are usually obtained locally.
In view of this, TRILUX continuously analyses all stages along the value chain with the aim of identifying and using as many options as possible for the recovery and recyclability of materials. Numerous processes in all phases of the product life cycle have already been firmly established in business practice and the TRILUX Group has been able to report continuously decreasing waste volumes in production for years. The separate collection rate for recycling at the Arnsberg site is over 90%. TRILUX' legally compliant and exemplary approach to waste management is checked and confirmed annually by a recognised expert.
Germany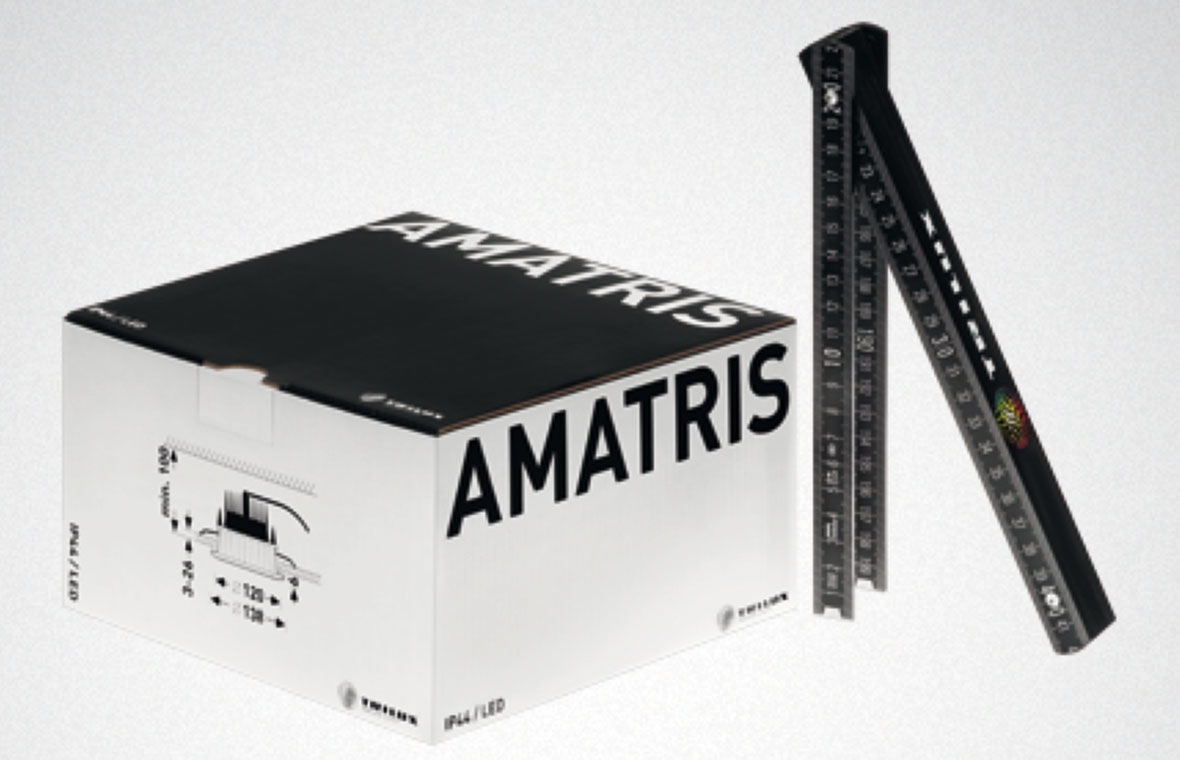 As little packaging as possible
TRILUX starts reducing packaging waste right from the product development stage. Construction and development are already being reviewed with regard to sustainable packaging options and recyclability is an important criterion in the selection of packaging materials and design. TRILUX has obliged all suppliers to take back their packaging and has itself introduced a system to avoid unnecessary packaging and minimise the amount of material.
Take-back is contractually governed
The majority of TRILUX products are subject to the German Electrical and Electronic Equipment Act (ElektroG). As the German implementation of the European WEEE Directive, it regulates the placing on the market, return and disposal of electrical and electronic equipment. In order to fulfil its take-back obligations in Germany resulting from the law, TRILUX has concluded a contract with the company ISD Interseroh-Dienstleistungs GmbH. Interseroh carries out take-back, recycling and disposal. To simplify recycling, all TRILUX suppliers are obliged to label their products and their components with regard to recyclability.
Closing product and material cycles
TRILUX acts as a pioneer in the industry when it comes to designing, bringing to market and applying sustainable business models. With its "Pay per Use" service, the company is establishing the foundation for putting important circular economy approaches into practice. The three central approaches here are generally extended product life cycles, reuse and recycling. With "Pay per Use", customers no longer buy lighting technology, but pay a monthly rate for a completely planned and installed LED solution including maintenance.
In addition to the many sustainability advantages that this full-service concept offers in operation, interesting options also arise from the fact that TRILUX remains the owner of the luminaires. This way, after disassembling the products in the first project, a lighting expert decides whether they are suitable for further use in another application, whether they can be refurbished and updated with new components or how individual assemblies and components can be optionally put to further use.
Correct disposal of critical substances is ensured
It goes without saying that TRILUX follows the motto "avoidance before recovery before disposal" with regard to waste. This rule applies to all substances and materials, but is particularly strict for those that are classified as hazardous to humans and the environment. If the use of such substances cannot be avoided, their correct disposal must be ensured. TRILUX cooperates with waste management and recycling specialist REMONDIS in order to fulfil all statutory and regulatory requirements. REMONDIS also handles any hazardous waste transport. Non-conformities or significant emissions of harmful substances are not known.