Variation of brightness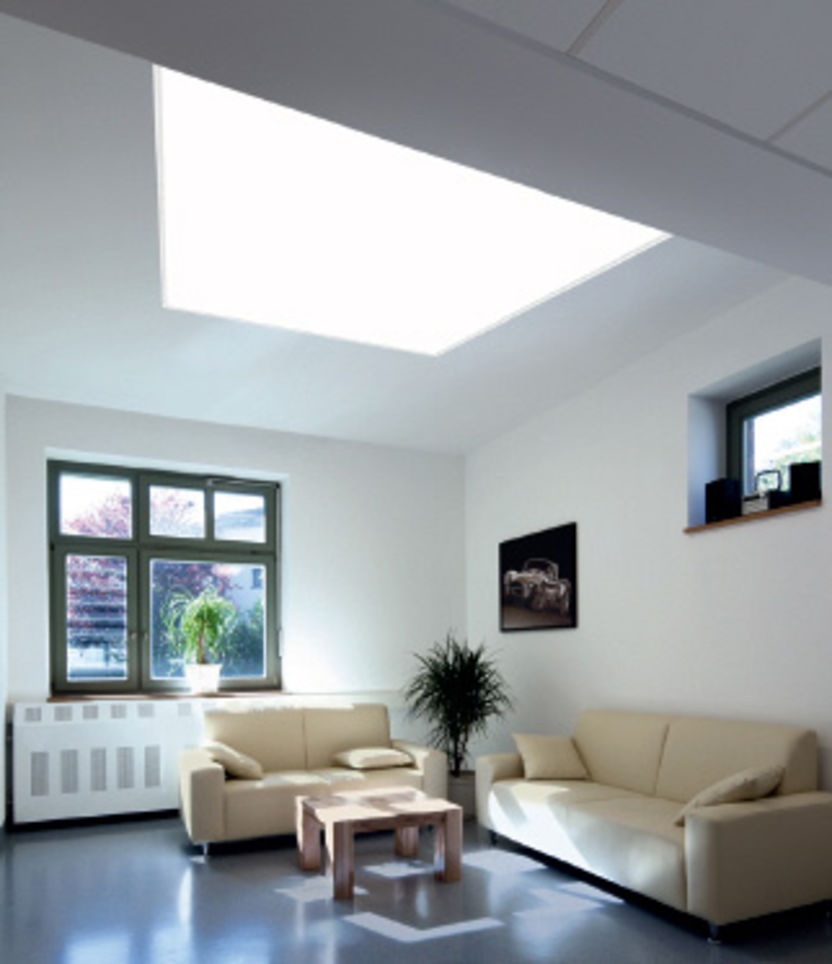 Adaptation time, just as accommodation time, is prolonged in older people. This leads to some lighting-related necessities. Luminance distribution in room where older people stay over extended periods of time should be as uniform as possible, but not monotonous. Light accents, e.g. on the walls, are definitely beneficial in terms of activating the residents. However, their luminance should not be excessive, i.e. the maximum level should be ten times the value of the surrounding wall luminance.
Even though light and shadows are indispensable for safe orientation in the room, "sharp and profound" shadows and thus pronounced brightness contrasts created by strongly directed light need to be avoided in geriatric care and nursing homes. This applies particularly for lighting of floor steps and staircases.

Adjacent rooms must not differ too much in terms of brightness. A lighting level difference of 1: 3 should not be exceeded. This requirement applies particularly to rooms with direct outdoor access, e.g. entrance halls. By day, the indoor areas close to exit doors must be significantly brighter – illuminance must be doubled at minimum. Construction measures outside the building, e.g. vestibules, double-door entrance systems, projecting roofs or similar can also provide adaptation areas that save energy in terms of artificial lighting on the inside. At night, there should be a gradual reduction in lighting over a distance outside of the exit doors ranging from 50% down to 20% of the indoor illuminance to facilitate orientation for older people in both walking directions.