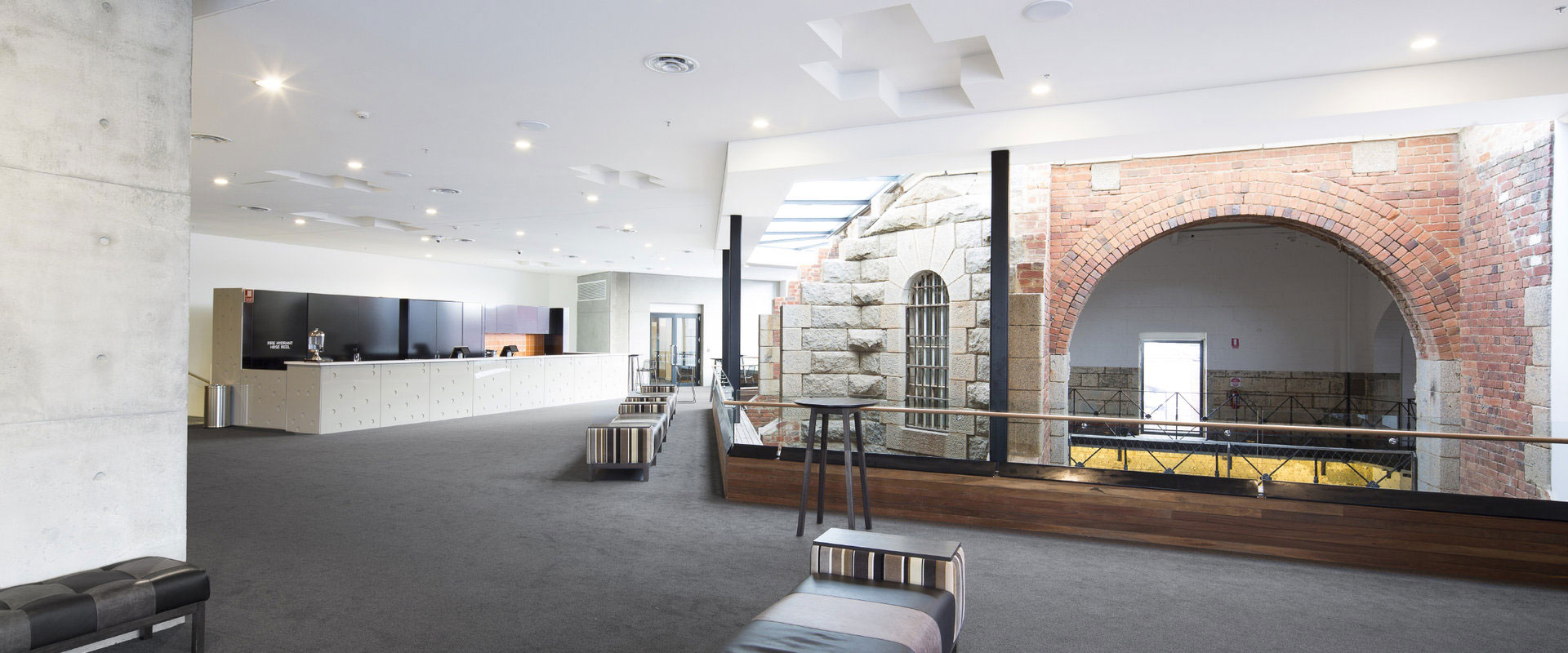 Amatris G3 LED
simple, flexible and quick
The challenge
LED downlights are often the first choice for simple lighting and the upgrading of relaxation zones and traffic zones. They can be quickly and simply installed into suspended ceilings and reduce operating costs thanks to their energy-efficient light. However, this often means that the design potential of the downlights are neglected which often influence the atmosphere of the room via luminaire design and light effects. In addition, VDU workplaces place demands on downlights that they often cannot meet.
The solution
The Amatris G3 LED not only ticks boxes in terms of energy efficiency and especially simple installation. The downlight is also very adaptable with regard to light and design thanks to two different construction sizes and reflectors. A particularly useful feature when refurbishing: the large construction size of the Amatris G3 LED has an especially wide edge that achieves clean coverage even with larger ceiling apertures. Furthermore, various design attachments give the luminaires an individual appearance and with its UGR<19 variants also a solution for computer workstations.
Advantages in lighting design
Flexible
The Amatris G3 LED can be custom-adapted to specific framework conditions. The luminaire is available in two sizes with either white or highly specular reflectors. Each downlight is also available in two different light colours, luminous flux levels and switching types.
A new feature is the luminous flux package with 2,600 lm for the large size in order to achieve higher luminous intensities.
Individual appearance
The appearance of the luminaire can be discreetly modified with various attachments – ideal e.g. for various zones or building levels with a uniform but simultaneously individual luminaire design.
Suitable for computer workstations
The lighting technology of the Amatris G3 guarantees optimum glare control for use at computer workstations. This opens up new possibilities for using the reflector downlight in schools, offices, receptions and other workplaces where glare-reduced lighting is required.
Benefits during installation
Two construction sizes
The Amatris G3 LED is available in a choice of two ceiling recessing diameters: 120 mm or 200 mm.
Simple installation
Rapid mounting clips enable tool-free recessing in next to no time. In addition, the Amatris G3 comes with an attached network forwarding box, making installation much easier and faster.
Simple refurbishments
The large construction size of the Amatris G3 LED has an especially wide edge which achieves clean coverage of apertures from Ø 200 to Ø 215 mm.
Advantages in operation
Harmonious ceiling appearance
The unobtrusive white surfaces, together with the simple plastic cover ensure a harmonious ceiling appearance.
Low cost
The downlight has low investment costs and an energy efficiency of over 100 lm/W.
Safe
The recessed downlight has IP44 protection on the room side and promises low-maintenance light over a lifetime of 50,000 hours (L80 tq 25°C).
Suitable for computer workstations
UGR<19 variants for use in schools, Offices and at the reception.
Individual design
Various design attachments provide potential for individualisation.
High protection rating
A micro-prism plastic disc discreetly covers the LED components and provides an IP44 protection rating on the room side.
| | |
| --- | --- |
| Energy efficiency | >100 lm/W |
| Lumen packages | 1,400, 2,000 and 2,600 lm |
| Colour rendering/colour temperatures | 3,000 and 4,000 K |
| Service life | L80 50,000 h (tq 25°C) |
| Light distribution | wide beam |
| Electrical version | ET, ETDD |
| Protection rating | IP44, IK02 |
| Ceiling cut-outs | 120 and 200 mm |
| Control | LiveLink: Monitoring, control; NEW: LiveLink WiFi radio rehabilitation solution |
| Luminaire colour | White, with white or highly specular reflector |
| Accessories/ Variants | Mains forwarding box pre-assembled; Various dressing accessories; UGR<19 variants in both sizes |