LED technology has now reached such a high level that it can replace virtually all conventional light sources. In particular, lamps with poor efficiency or toxic ingredients such as mercury are therefore incrementally no longer permitted to be placed on the market.
We have summarised the detailed steps from February 2023 onwards in accordance with the European RoHS Directive for you in this table. Be one step ahead of the technology transformation, the corresponding procurement problems or even failures and make your lighting fit for the future with TRILUX refurbishment solutions.

Switch now. Save energy.
REFURBISH NOW AND SAVE!
Everything from a single source with full service and comprehensive warranty provides planning security
In contrast to retrofit projects, public subsidies are often available for genuine lighting refurbishments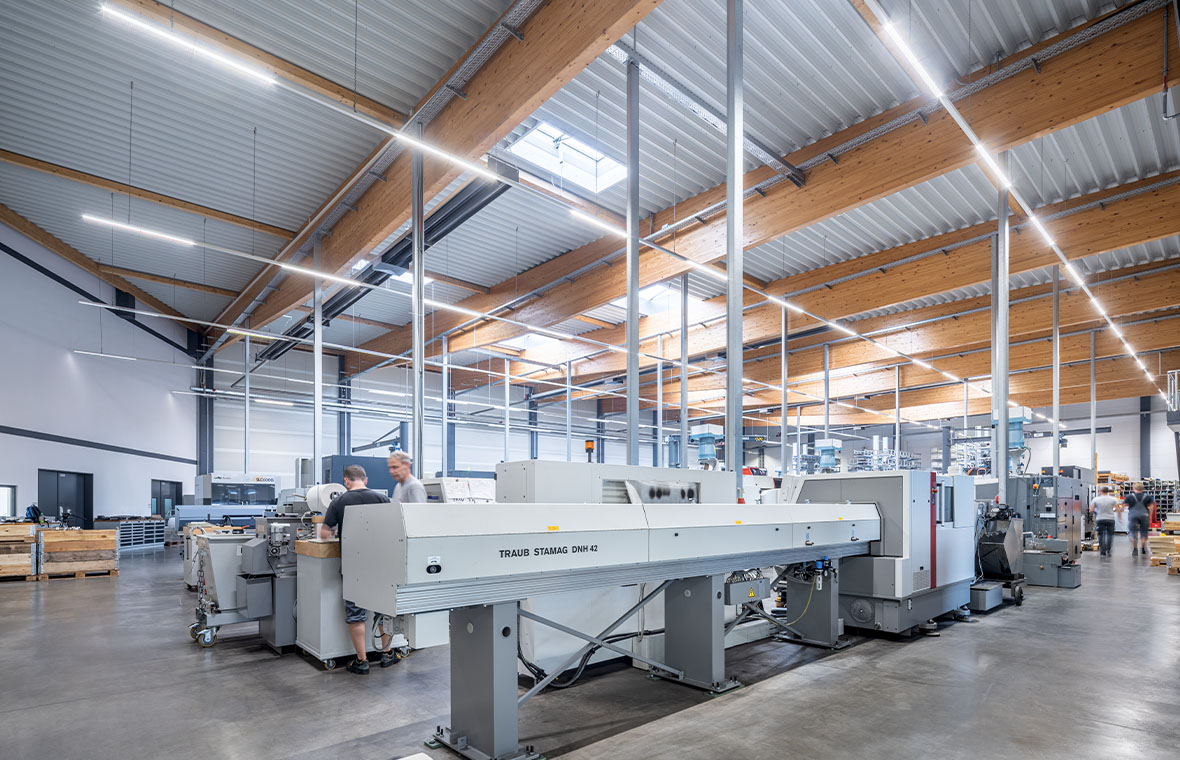 Progress
instead of "retro"
Continuing to operate old lighting installations with "retrofit" lamps is perhaps an obvious solution but not automatically sustainable: frequent problems include heat generation, poor colour fidelity, shortened service life or undesirable interactions with control gear. Detailed information on this and comparative planning examples can be found in our white paper "Retrofit". In the long run, a TRILUX refurbishment solution is the more efficient, reliable and convenient way. Take advantage of refurbishment so you don't have to compromise on quality of light and light management!
What do I use for the refurbishment project?
Just a few steps to the right LED luminaire for a 1:1 refurbishment
With our intelligent online refurbishment wizard you can find the right replacement product for your outdated conventional lighting in just a few steps. Even if you don't have all the data at hand, the tool guides you through the selection process. Why not give it a try right now?
The ideal refurbishment solution identified in next to no time.