Heat Mapping
Data Preparation / Analytics
The data that is generated from the Location Based Services are then collected and compressed. This enables analyses of various kinds to be created. A graphical evaluation of circulation paths in the form of heat maps enables the identification of "sweet spots" in retail or the optimisation of circulation routes in warehouses.
Your advantages of heat mapping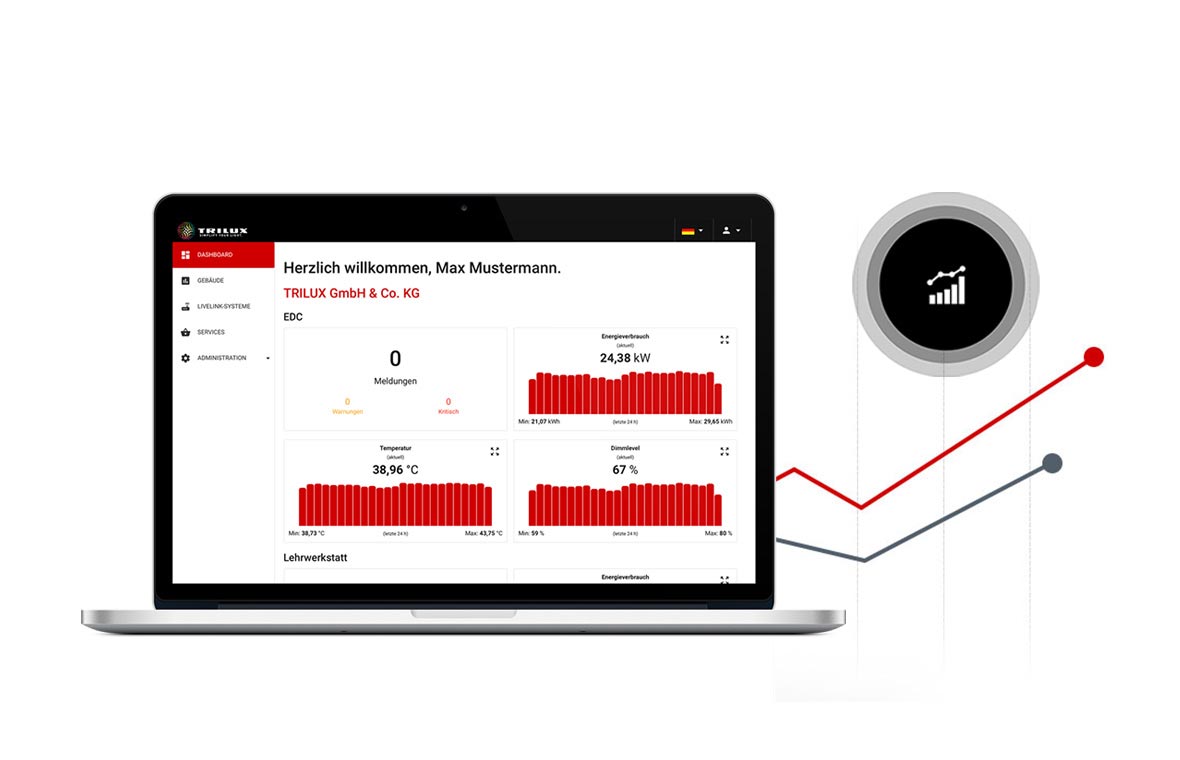 What is heat mapping?
Heat mapping is a possibility of representing large data quantities gathered in sales or logistics areas in a graphic fashion. This type of data analysis compacts the information gathered over time, for instance, customer movement profiles in a shop are represented in a cumulative manner. Based on this, aisles highly frequented by customers can be highlighted in colour.
Why heat mapping?
Movement data gathered over a certain period of time provide retailers with important insights regarding customer patterns or lengths of stay in a shop. This gives shop operators the opportunity to optimise their presentation of goods accordingly or to use "sweet spots" for secondary displays, which can have immediate sales-promoting effect.
In industrial or logistics areas, analysing resource flows can reveal optimisation potential. For instance, if a forklift truck regularly makes detours, a heat map can help improve routes and thus lower costs or set-up time.
Improved understanding of customer behaviour
with the help of data analytics, customer reactions can be associated with sales-promoting initiatives such as a personalised advertisement or discount vouchers. This generates an improved understanding of customers and facilitates targeted sales approaches.
Optimisation of routes and goods presentation
by evaluating the gathered data, customer routes can be analysed and the display of goods in the shop can be optimised accordingly. This facilitates a targeted sales approach, consequently increasing sales.
Cost reduction through process improvements
by analysing routes or resource flows, optimisation potential in customer processes can be revealed, generating cost savings.
Are you interested?
Contact us - your contact person will be happy to answer any further questions you may have.