Gebr. Taskin Logistics GmbH - Sprockhövel, Germany
64% less power consumption thanks to LED
Date

Category

Trilux Inspirations

Comments
A toughly-fought market such as the logistics sector places continuous demands on improving savings potential and optimising work processes. As a consequence, the company of Gebr.Taskin Logistics GmbH planned all four newly purchased logistics halls in Sprockhövel near Wuppertal to be upgraded to the future before moving in.
Following consultations with AVU Serviceplus GmbH, a company specialising in energy efficiency and renewable energies, it rapidly became clear that Taskin could save significant levels of energy and costs by refurbishing the lighting system. The logistics company could also expect improved working conditions for the workforce thanks to halls being illuminated according to needs.
"The safety of our workers was also one of our primary aspects," explained Selcuk Taskin, member of the management executive. Poorly illuminated aisles and racking in the storage spaces were a source of danger and mistakes, and lighting conditions were often insufficient to clearly read delivery notes and order lists. In such situations, light according to requirements also becomes a competitive advantage.
With support from TRILUX lighting experts and an installation company, Taskin adapted the four warehouses including delivery zone and integral office area to LED technology.

The result:
The replacement of obsolete systems by modern, bright lighting.
LED significantly improved working conditions. Reading became easier and occupational safety improved.
Expected power consumption was cut by 64%.
Lower energy consumption benefits the environment.
The logistics company was able to significantly reduce its operating overheads.
Investments in the new lighting are amortised after only two and a half years.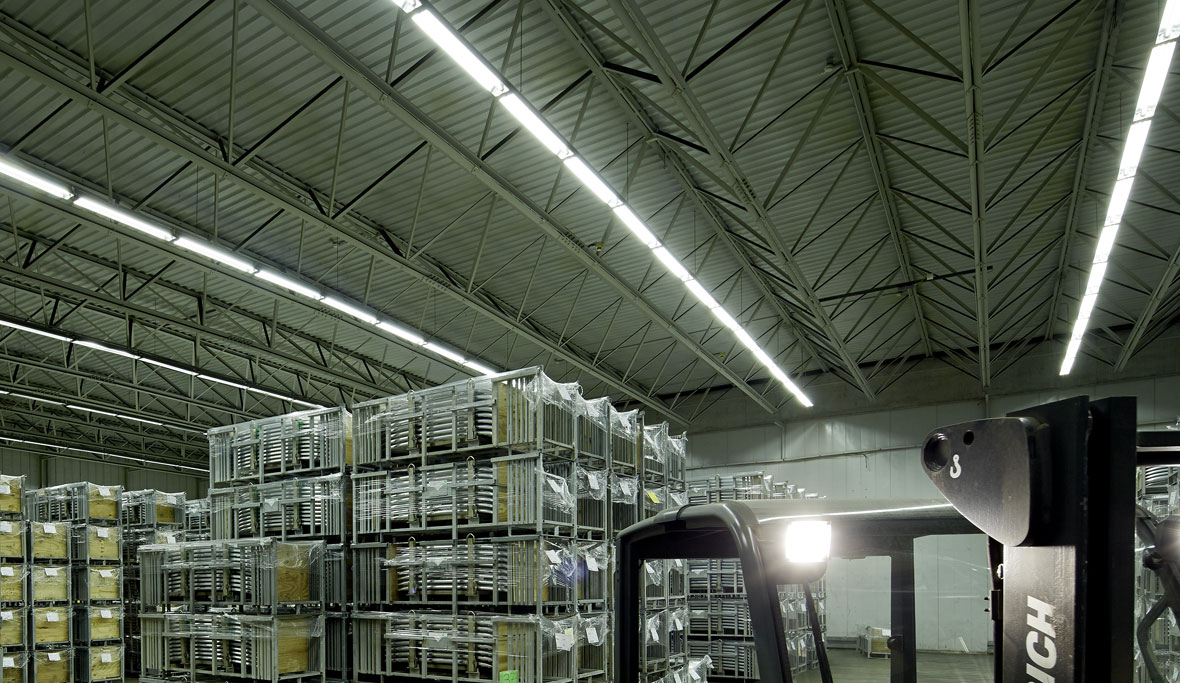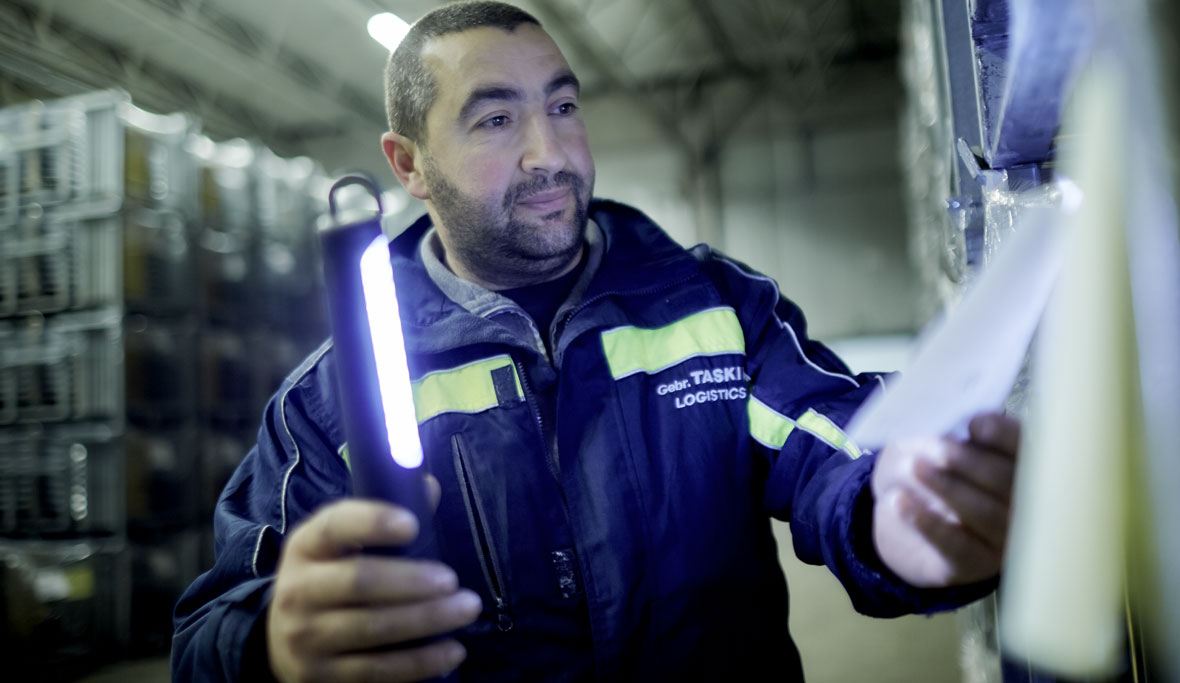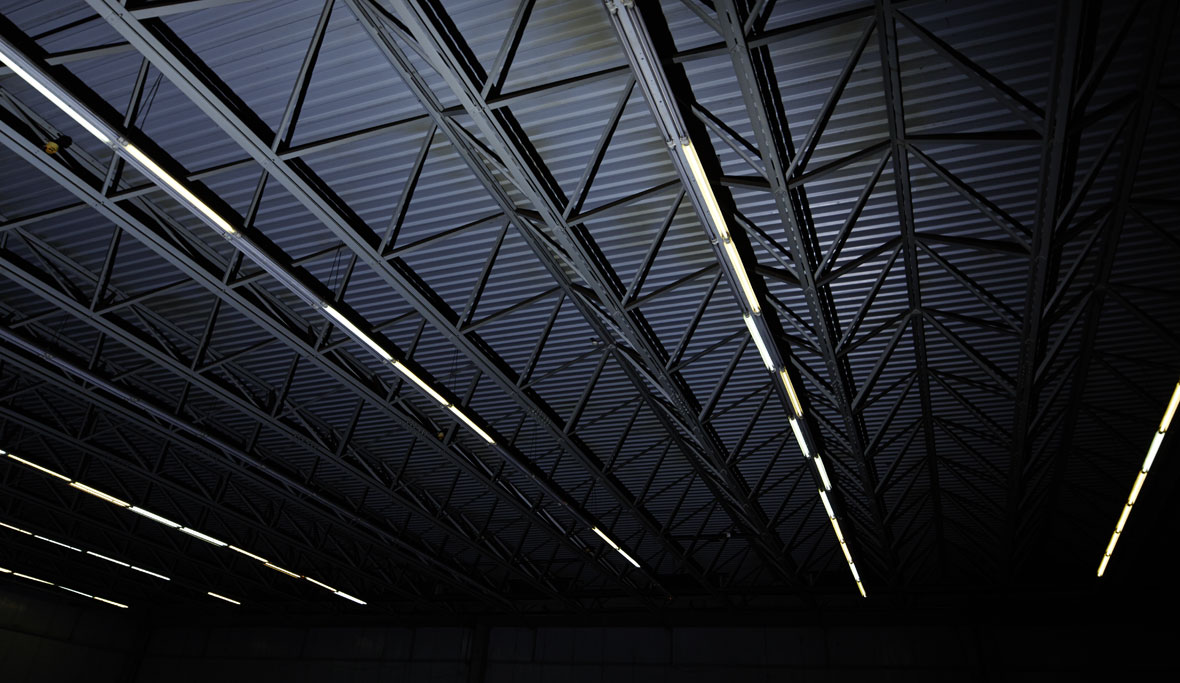 A smart finance model without own capital
Around 4,800 square metres had to be photometrically calculated in order to newly illuminate the complete hall. Precision was needed not only with planning but also for financing. The company also wanted to burden its liquidity as little as possible, and for this purpose TRILUX drew up a financing model enabling Taskin to exploit public subsidy options to the full.
The rest of the project was processed using a customised leasing model from a finance partner. The concept was a resounding success – the customer now pays less each month for financing, energy and complete service than the old lighting system cost in terms of energy and maintenance. Taskin Logistics thus saves money from the very first day.


Before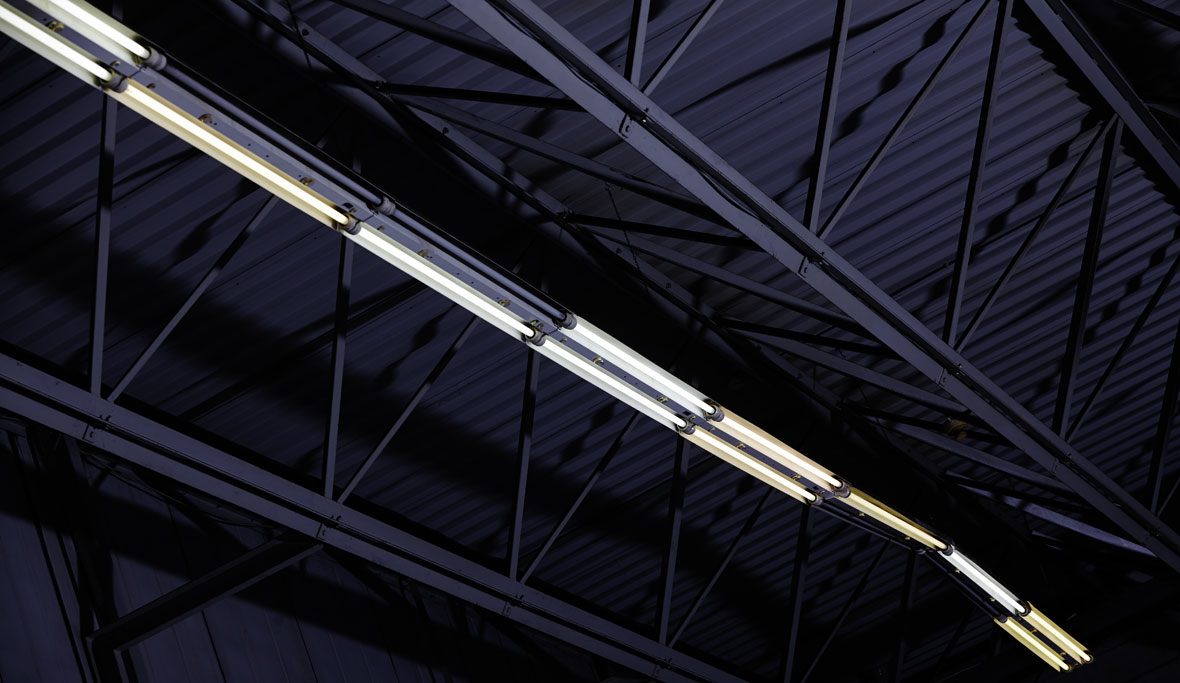 After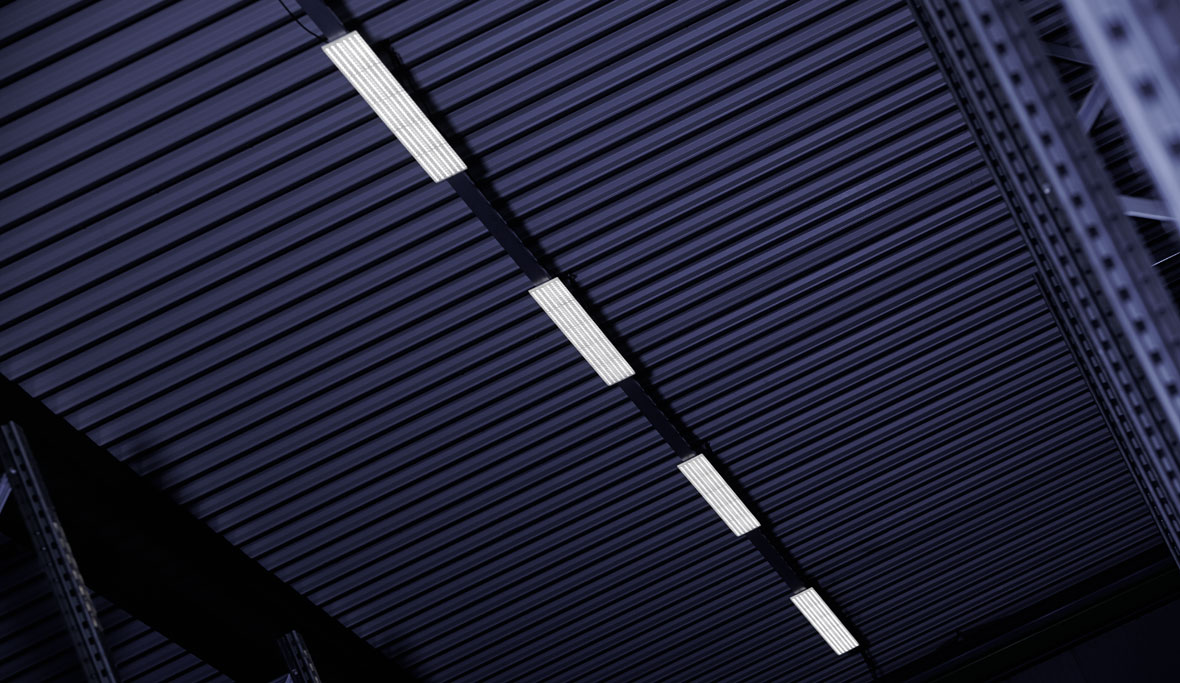 The right products – and quick and simple installation
Ceilings at heights of seven metres and new highbay racking define the demands placed on the new lighting solution. TRILUX installed E-Line LED continuous lines with 4,000, 8,000 and 13,000 lumens, together with a light management system. The high energetic and economic efficiency of the system as well as simple mounting makes E-Line LED an optimum choice.
Light sources and the optical system are pre-integrated in the gear trays, and only the trunking and associated fixing hardware is required for luminaire installation. Narrow distribution and narrow-wide distribution luminaires aid work in the low-daylight halls, and small print on order forms is now easier to read.
The continuous line is now less sensitive to soiling thanks to the flat, sealed surface of the luminaires, thereby providing longer performance – this benefit also makes the E-Line LED the ideal choice for commercial halls.
The installation company equipped the building with a customised light management system to achieve even greater efficiency and lighting according to specific needs.
Aisles between highbay racking for example are now individually controlled with presence detection as soon as a worker approaches. If a forklift truck enters the hall the main entrance is initially illuminated, and if this then manoeuvres into an aisle between the shelving this is also bathed in light. Areas where no work takes place remain in the dark.
This form of lighting control oriented to work processes not only saves power but increases safety and convenience."We're certainly more than satisfied with our upgrade to the new technology," summarised Selcuk Taskin. "It was exciting to see the hall radiate in new light in a period of just two weeks, and the investment paid off by what we save in electricity costs thanks to the refurbishment."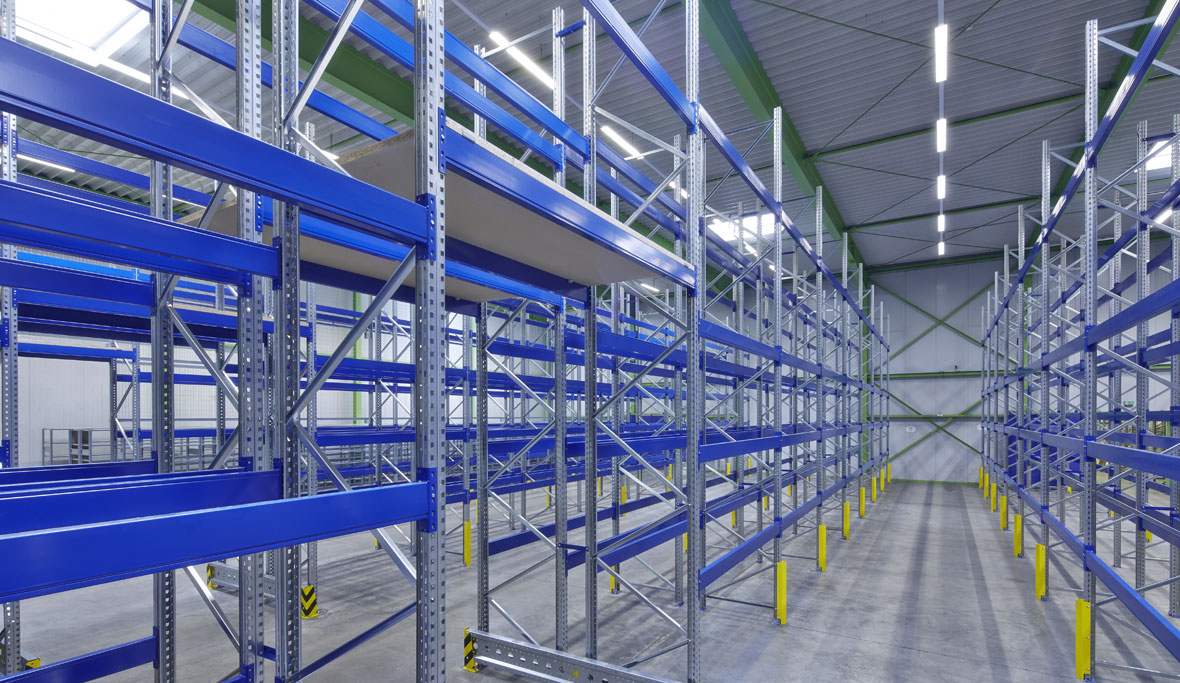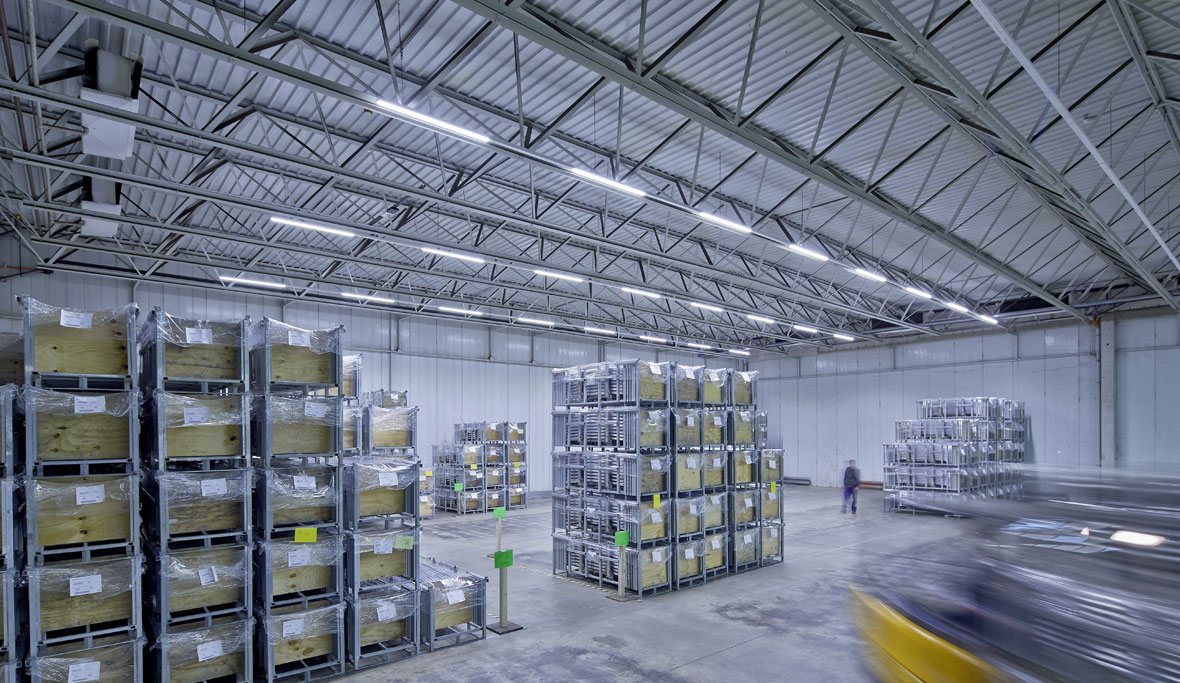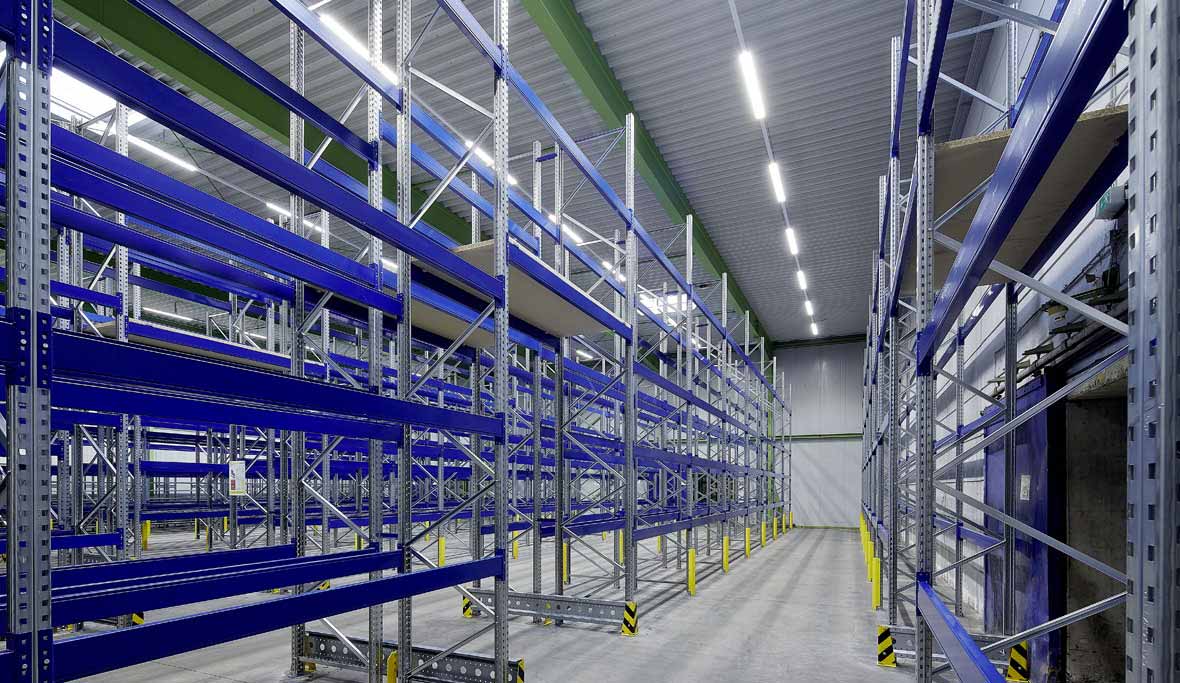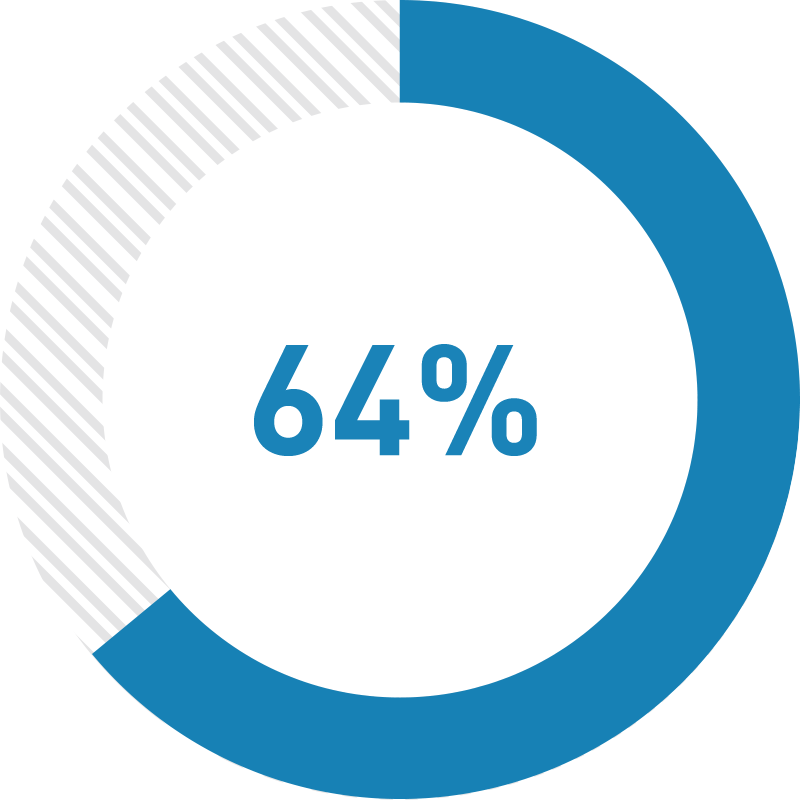 Object:
Logistics hall, Taskin Logistics GmbH
Location:
Sprockhövel, Germany
Project:
Upgrading of a standard lighting system in four warehouses and an office to LED technology
Planning and implementaion of complete project:
TRILUX
Construction time:
November 2014
Lighting system:
According to calculations, power consumption with the new LED lighting systems and light control is cut from 242,174 kilowatt hours (kWh) annually to 87,533 kWh. Energy savings potential compared to the obsolete system is 64%, meaning the installation is amortised in less than two and a half years.