"We make the difference!"
Joachim Geiger in an interview on "Living Contrasts"
Date

Category

Trilux Insights

Comments
Light makes the world visible - but only contrasts help us to understand our surroundings. In 2022, we will make this topic tangible for our customers and partners as part of our "Living Contrasts" program. In this interview, our CSO & CMO Joachim Geiger explains the why, where and why!
What does Living Contrasts stand for - where did the idea come from?
Joachim Geiger: We see each application in a different view. With "Living Contrasts" we focus on specific competencies and unique selling points. At its core, our strong contrast program says that we create optimal working and living conditions with customized high-quality light, always and everywhere. However, we find ourselves in a highly competitive market with many suppliers, all of whom more or less advertise "perfect light" for themselves. It is very difficult for decision-makers to maintain an overview and find the optimal solution for individual needs. With "Living Contrasts" we give prospective customers a double decision-making aid - we use facts to show how and where our solutions differ from others. And make these differences tangible for every customer in an impressive way.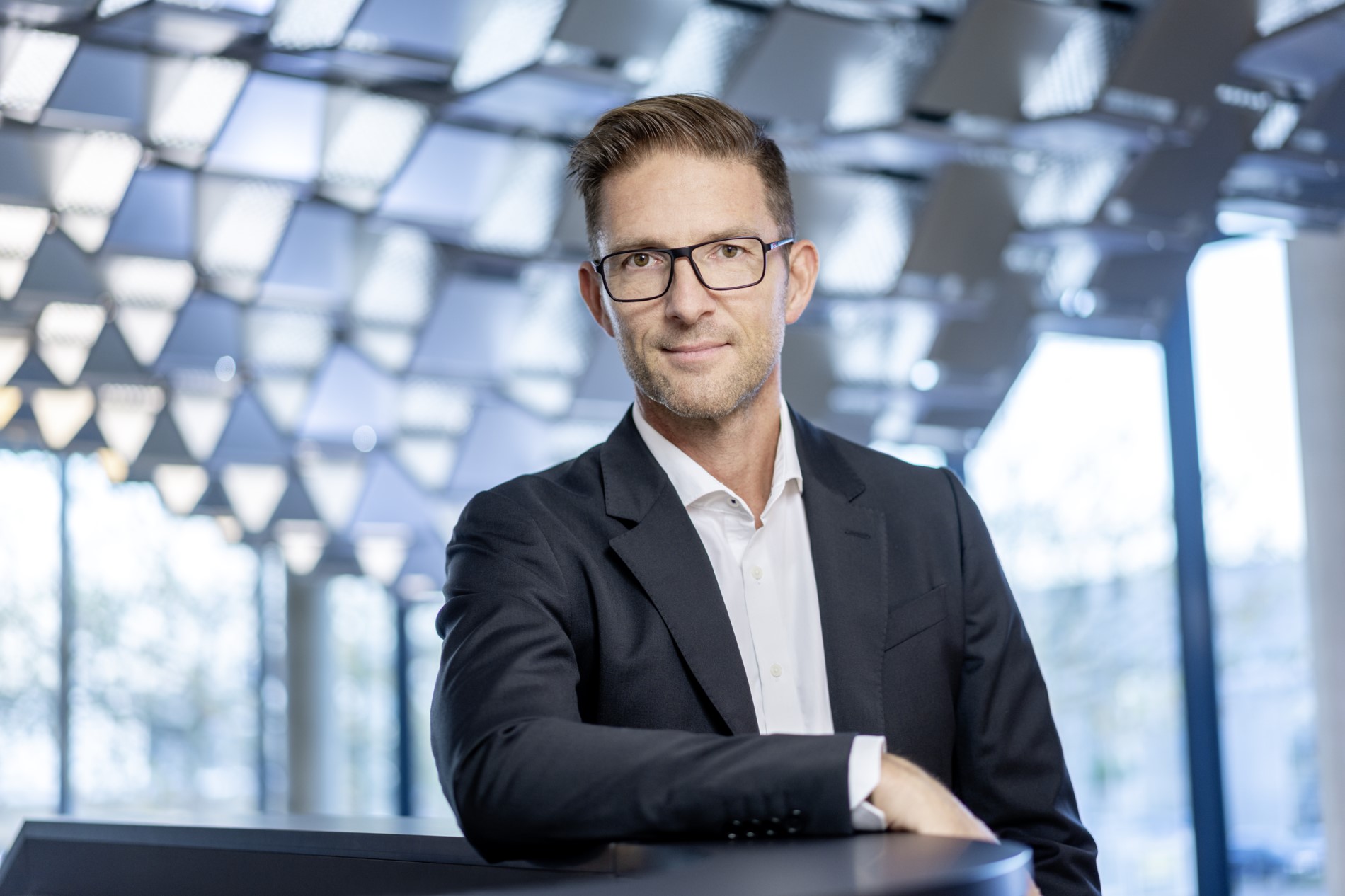 How and where can the customer experience these differences?
Joachim Geiger: In times before Corona, we presented our new products predominantly in the classic way at national and international trade fairs. With "Living Contrasts", we are now taking a new approach to meeting our customers in person throughout the year and inspiring them. After the pandemic-related forced break, we finally want to bring the community together again and create a platform for exchange and inspiration - and not just this year, but in the long term.
The concept is based on three building blocks, the so-called Cities, Cubes and Corners. The largest building block is the TRILUX Cities - a compact world of experience that bundles our innovations and solutions across all applications and thus goes on tour in twelve cities . A special feature: The TRILUX City is always set up at an unusual location and offers, in addition to the technical "contrast program", a supporting program perfectly matched to the location. The much smaller Cubes are ultra-modern container systems that we can equip flexibly. We use them to bring our solutions to customers bundled by application, i.e. one cube each for the office, industry, retail and outdoor application areas. The third building block is the Corners - small, permanent presentation areas that we have set up throughout Europe in the TRILUX competence centers and dependencies throughout Europe and flexibly display different topics and products throughout the year.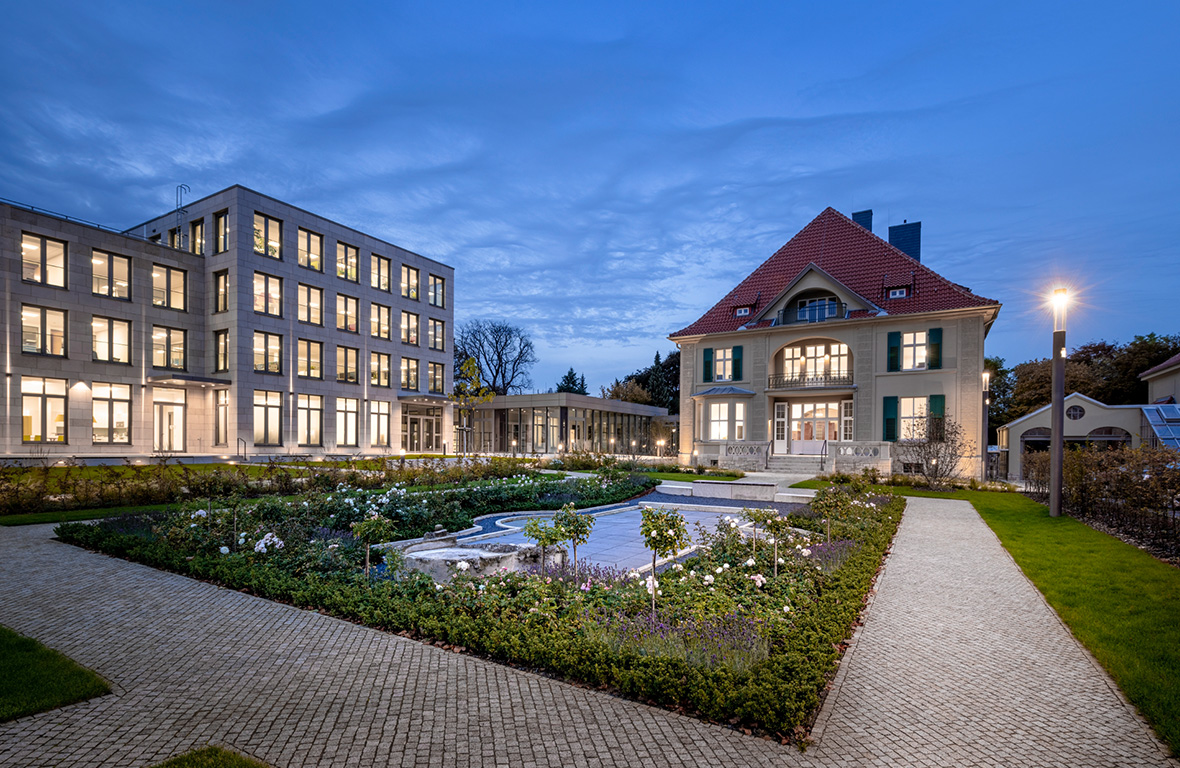 So what makes our solutions special?
Joachim Geiger: We develop future-oriented approaches to solutions. This is also demonstrated by our lighting solutions, which are recognizably different from the competition in terms of quality, sustainability and design, as well as services. But in our communication, we have limited ourselves to four focus areas that are currently important topics in the market, namely the areas of quality, smartness, individuality and sustainability.
We are excellently positioned in each of these focus areas and use "Living Contrasts" to demonstrate live and comprehensibly to our customers what matters in practice and what the decisive differences are. This high standard applies not only to our products and services - but to each and every one of us. In other words, "Living Contrasts" is not a slogan that changes after a year - but an attitude with which we make every product, every process and every customer contact something special.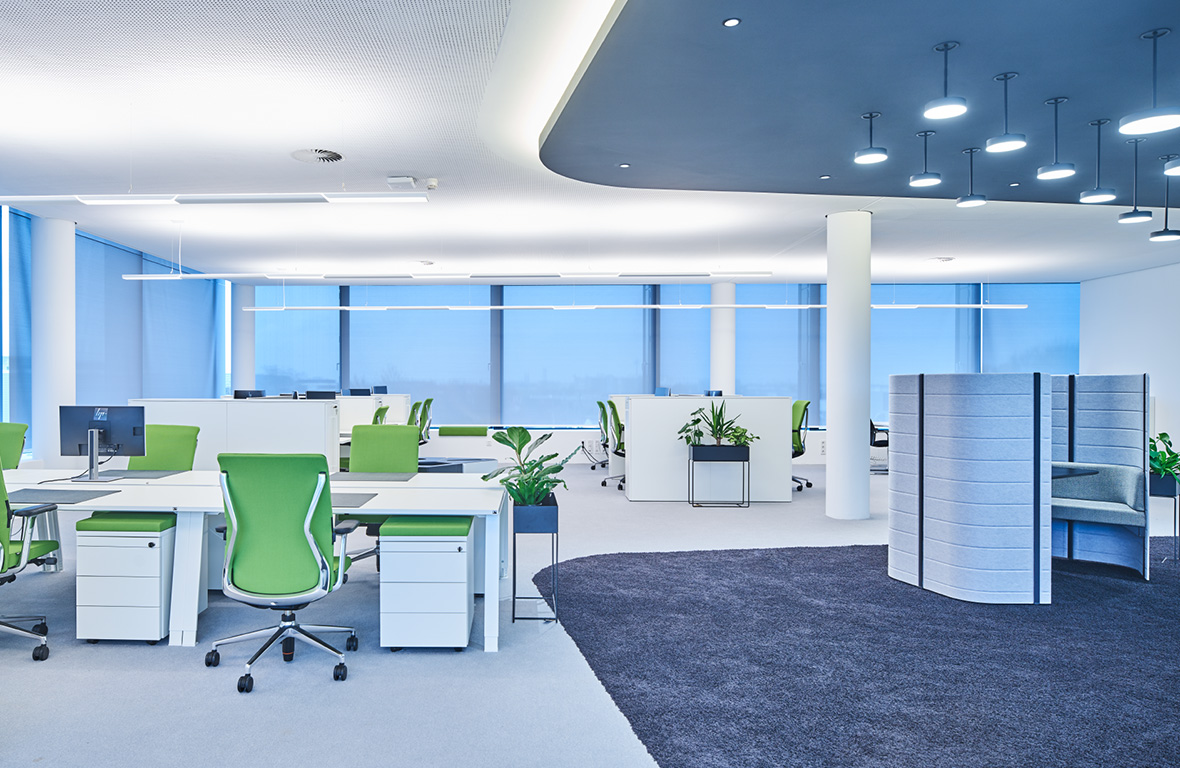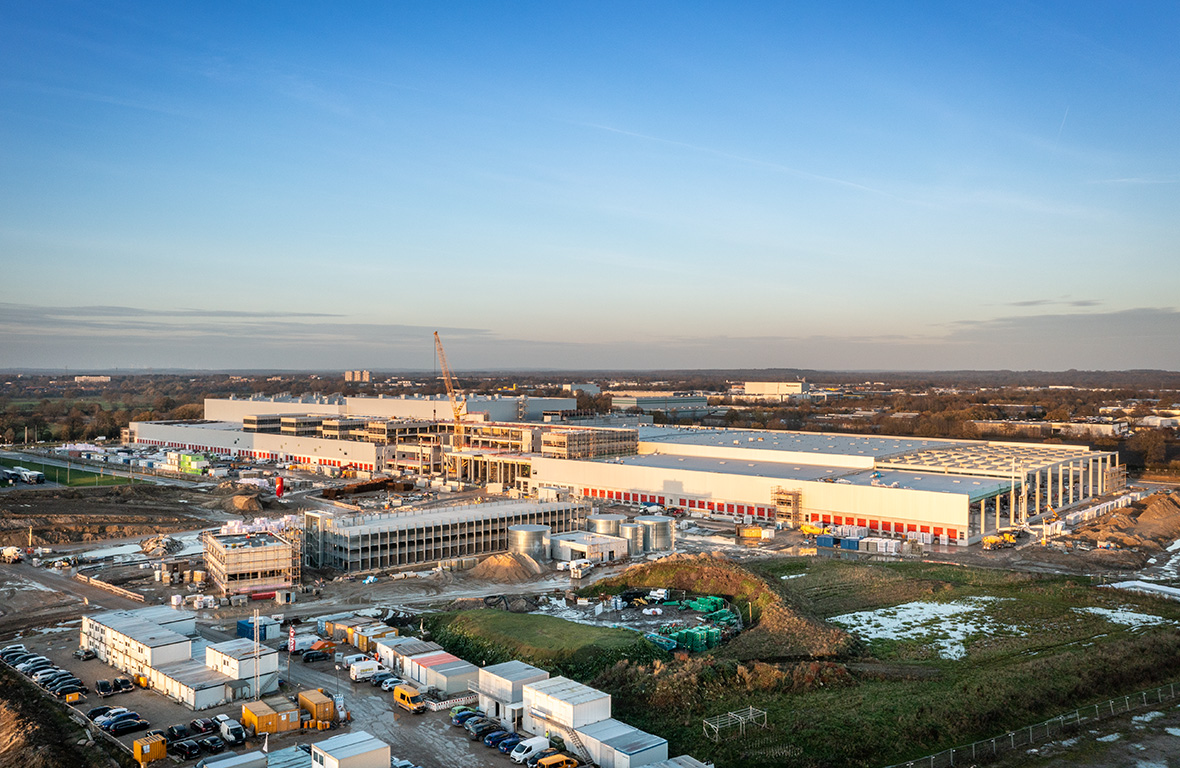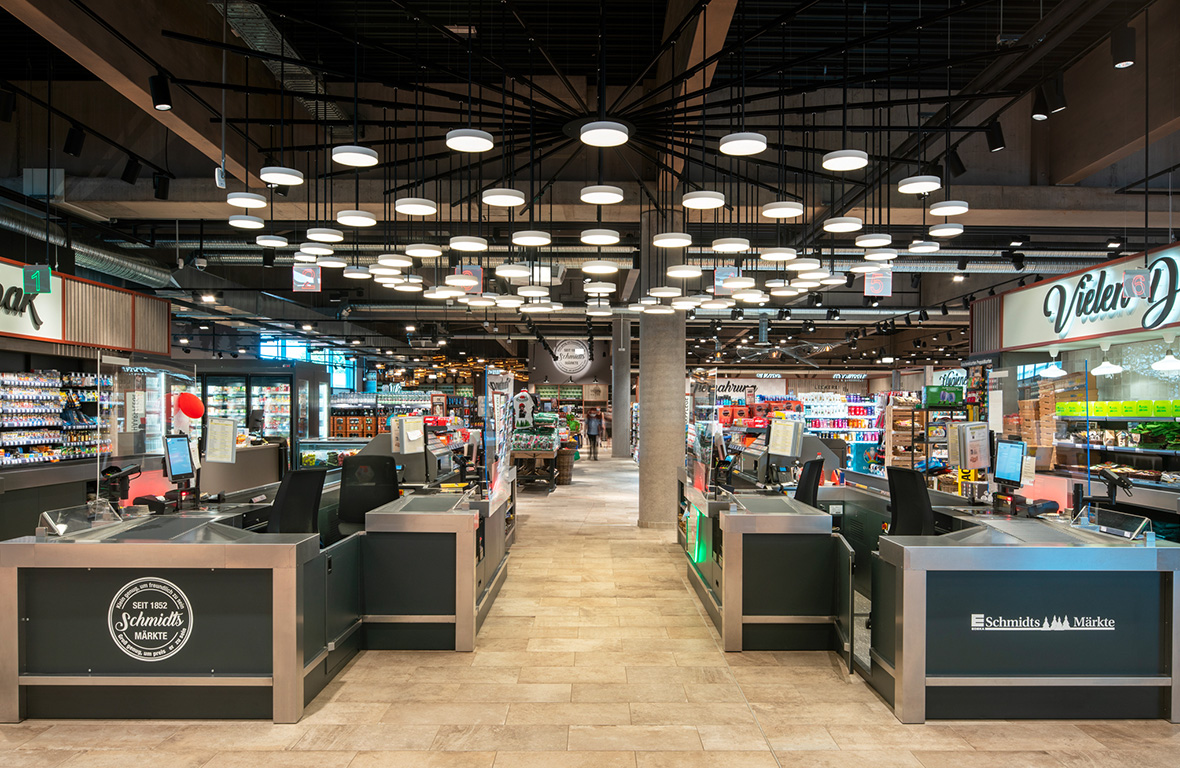 What innovations and solutions will be presented as part of the Living Contrasts program?
Joachim Geiger: The topic of quality alone is huge. In the Cities, we not only demonstrate to our customers what constitutes excellent lighting quality, for example with the new prismatic PMW optics for the E-Line NEXT LED. We will also show what potential design, data and service quality offer and how they can be tapped. There is also a lot to see and experience in terms of smartness - for example, parking garage luminaires with integrated swarm function, ceiling luminaires with CO2 sensor systems for measuring air quality, or desk luminaires that can communicate bilingually with the ceiling lighting.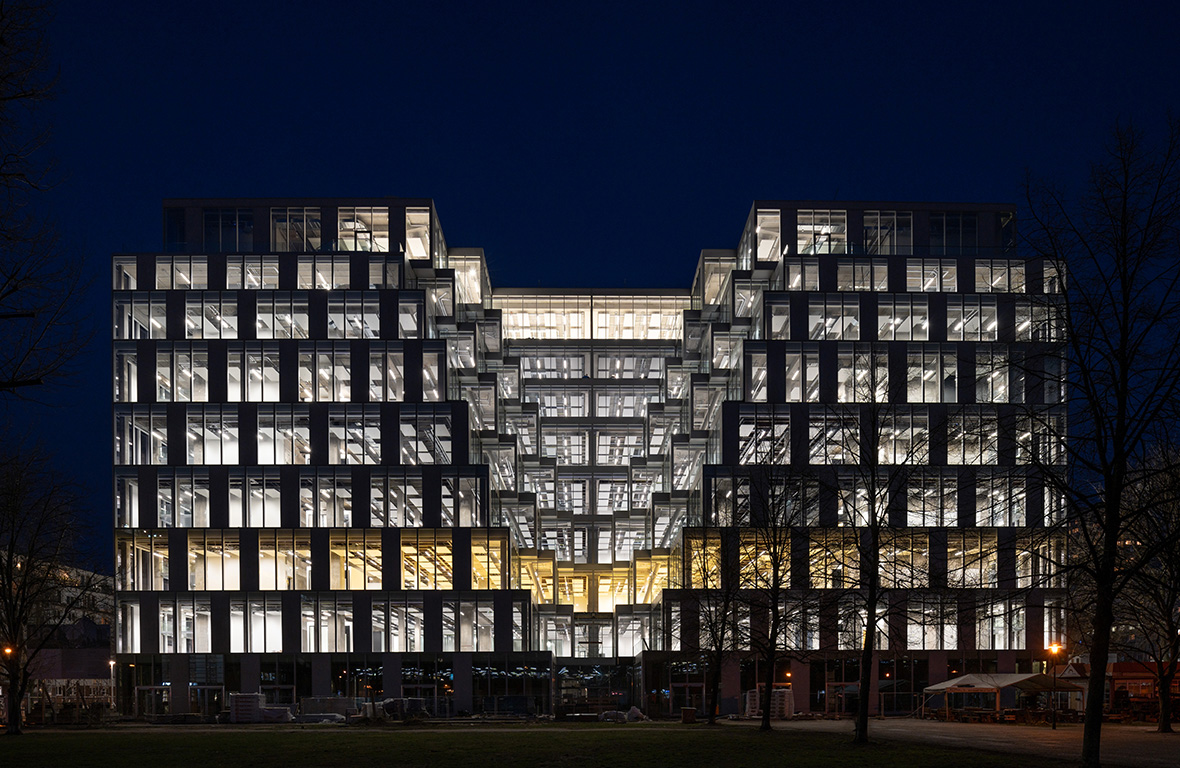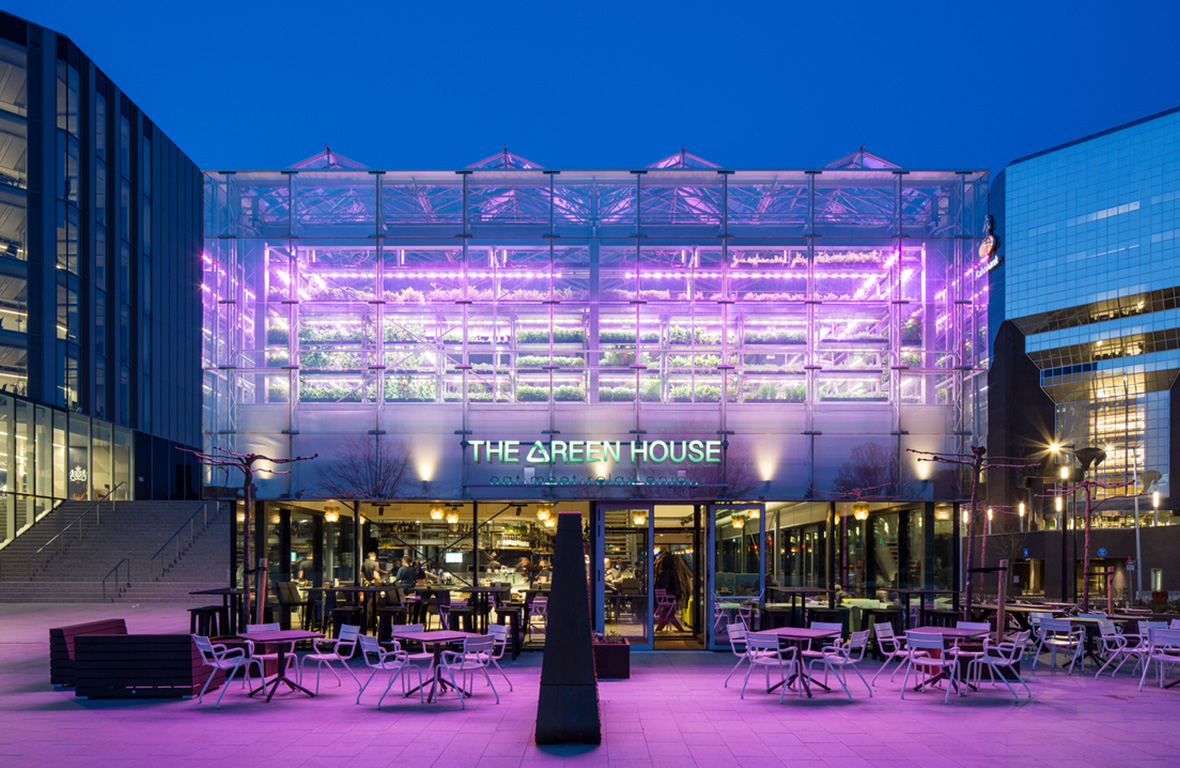 We demonstrate our expertise in terms of individuality with customized project solutions that we have implemented with our special luminaire production, for example for the CSSB (Centre for Structural Systems Biology) on the DESY site in Hamburg. And we are also excellently positioned in sustainability issues, for example in building certifications. The huge V-Offices office complex in Krakow achieves a BREEAM score of 98.87 % with our highly efficient solutions - making it one of the most sustainable office buildings in the world. Many of the advantages can best be presented or experienced "live and on site". That's why I look forward to seeing every interested visitor, whether in City, Cube or Corner.
Why should I definitely not miss the Living Contrasts program?
Joachim Geiger: On the one hand, we are showing a large number of really exciting innovations. On the other hand, the event concept, which makes it possible to experience light with all its facets and potentials, is unique. In keeping with this, we have put together a tailor-made supporting program with exciting key note speakers, such as the open-mind mastermind Dr. Carl Naughton, the digitalization professional Thorsten Jekel or the change expert Christian Buchholz. We also have a lot to offer acoustically with the renowned musicians Linda and Flavius Theodosiu as well as Robert Vuchinger-Lopez. So all around, a very informative, diverse and entertaining program. We are looking forward to meeting our customers again in person, to an intensive exchange of ideas and inspiring discussions.