Cities, Cubes and Corners
TRILUX brings its "Living Contrasts" program to customers
Date

Category

Trilux Insights

Comments
Arnsberg, February 2022 - There has been a lot happening at TRILUX. But, how can innovations be introduced to the market beyond trade fairs and digital formats? The German market leader for technical lighting provides the answer with its new customer-centric event format - the "Living Contrasts" program. TRILUX presents its highlights throughout the year in Germany and across Europe as part of smaller, exclusive customer events with 'Cities, Cubes, and Corners.' The official launch is on 21st April, 2022, in Hamburg.
With the motto "Living Contrasts" TRILUX underlines its positioning as a premium supplier of professional lighting solutions with the highest demands on quality and innovation. Joachim Geiger, CSO & CMO at TRILUX, explains,"Light makes the world visible, but only contrasts give it structure and depth and help us recognise differences" is the series of events aims to make the unique selling points of TRILUX solutions visible and tangible for customers at all levels, starting with light, product, and data quality and extending to customised services.
Regardless of application and product, the four focus areas of quality, intelligence, individualisation, and sustainability are always at the centre. Geiger says, "We automatically think of these guiding themes in every product and service, and develop solutions that are optimally adapted to customers' needs and make a real difference."
accommodating in any size
Cities, Cubes and Corners
The core elements of the "Living Contrasts" program are the Cities, Cubes and Corners. For the "grand unveiling" across all applications, the lighting professional sends the TRILUX Cities on a city tour - visiting a total of twelve cities in five European countries with the format. A special feature: The TRILUX City is always set up at an exciting or unusual location and offers an overview of the most important innovations and applications. In addition, there is a supporting program aligned to the location with inspiring keynote speakers and much more. The TRILUX City in Hamburg kicks off on the 21st April 2022.
The TRILUX Cubes are significantly smaller but much more specific. A state-of-the-art and highly flexible system to present innovations to customers bundled according to applications and key topics. A total of four Cubes are planned. The smallest communication modules are the Corners. These are permanent presentation areas that are set up in TRILUX competence centres and dependencies. They are updated throughout the year with different topics and products.
2022 highlights
innovations that make a difference
Whether City, Cube or Corner, during 2022 TRILUX continues to provide new impetus in the lighting market with numerous innovations across all applications. Joachim Geiger adds "After a long time of the product in the foreground when selecting lighting systems, factors such as functionality, the keywords smart solutions, and individuality are moving into focus," . In addition, the topic of sustainability is becoming increasingly important. TRILUX's innovations for 2022 are perfectly prepared for it. An overview by application:
Smart innovations for industrial lighting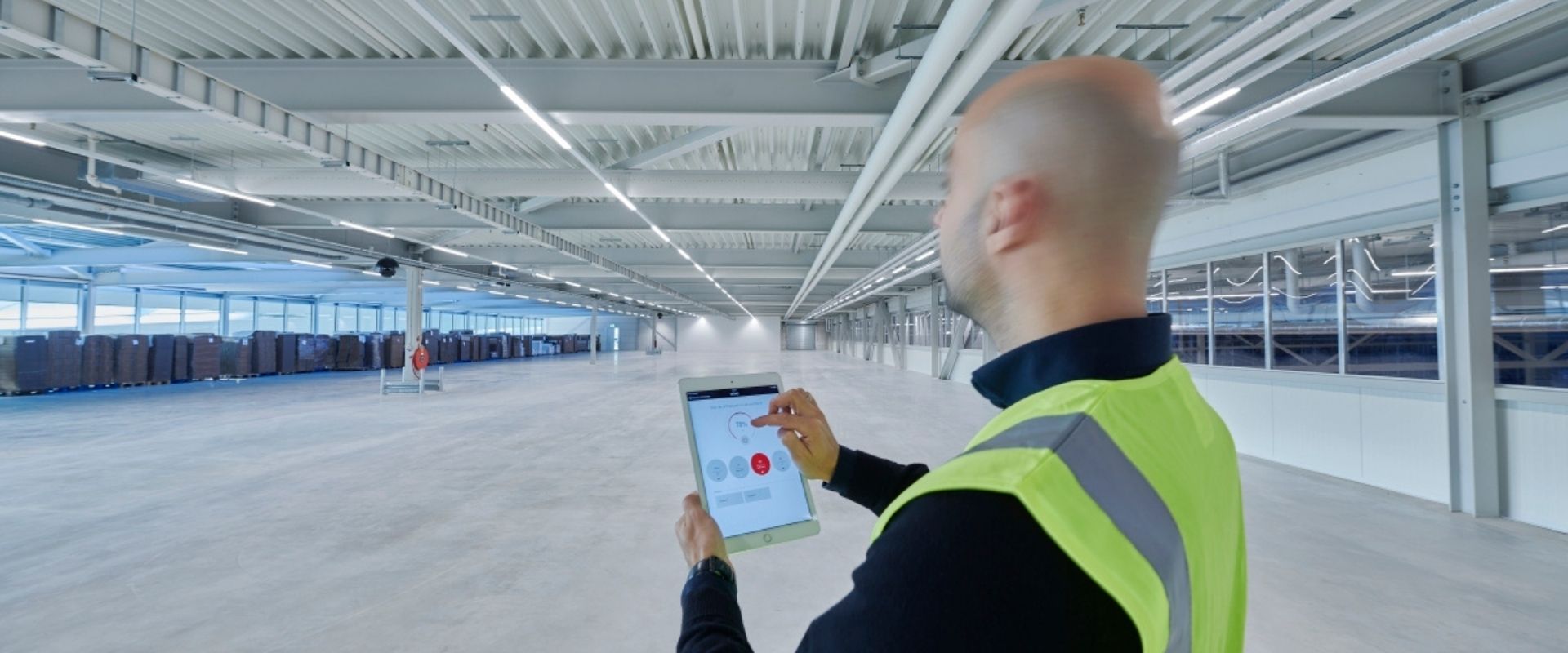 LiveLink SwarmSens
Car park lighting the smart way
The 1:1 refurbishment of outdated car park lighting has never been easier. With LiveLink SwarmSens, the luminaires quickly and easily network with each other via radio in a mesh network and automatically provide important functions such as "light tracking" and a basic light level. DALI control lines are not required. LiveLink SwarmSens is available in the Aragon Fit and Oleveon Fit series.
E-Line Next LED PMW - excellence for the automotive Industry
TRILUX presents a new optical component for the E-Line Next LED continuous row system. The new prismatic PMW (prismatic medium wide) optic provides excellent light for demanding environments, for example in automotive production areas. PMW optics offer homogeneous illumination with up to 28 percent indirect light component and UGR<19. On request, the E-Line Next LED with PMW optic is available as an IP50 version for dusty environments.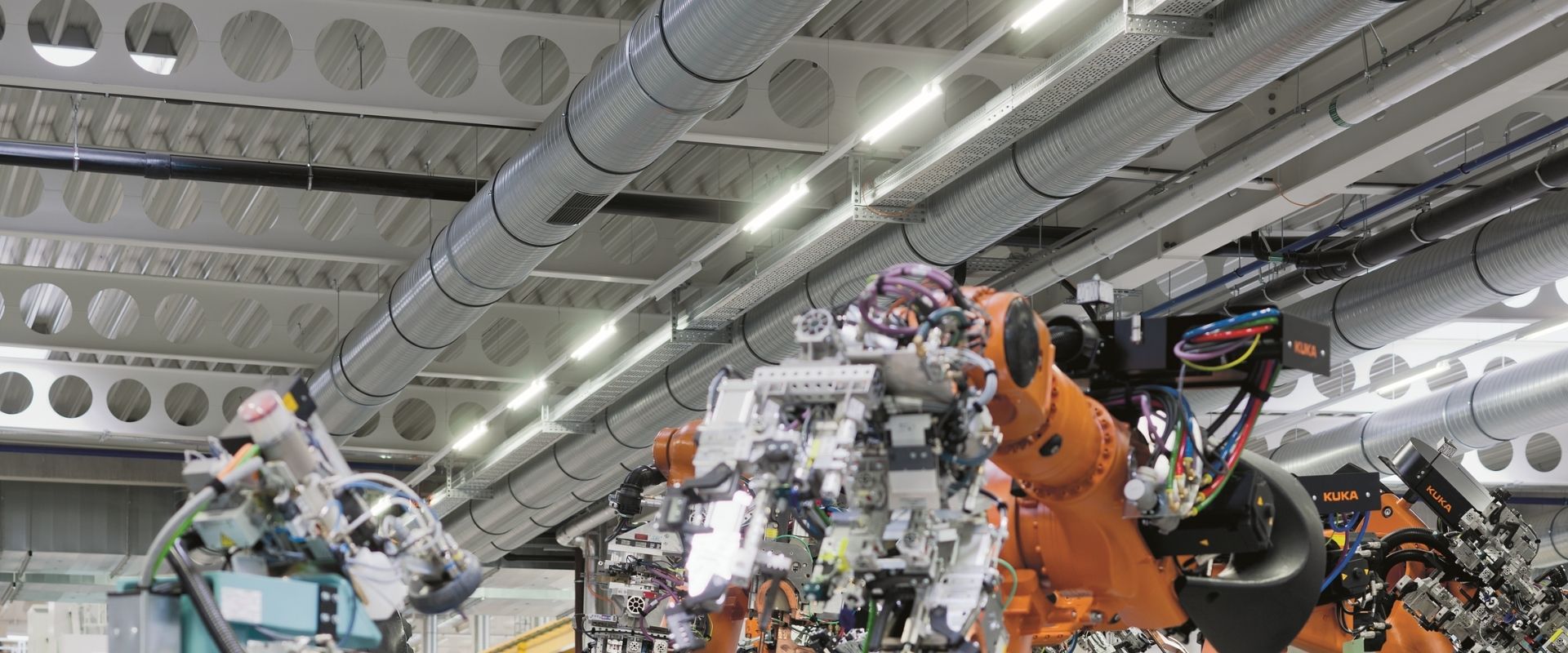 Office - welcome to the office of tomorrow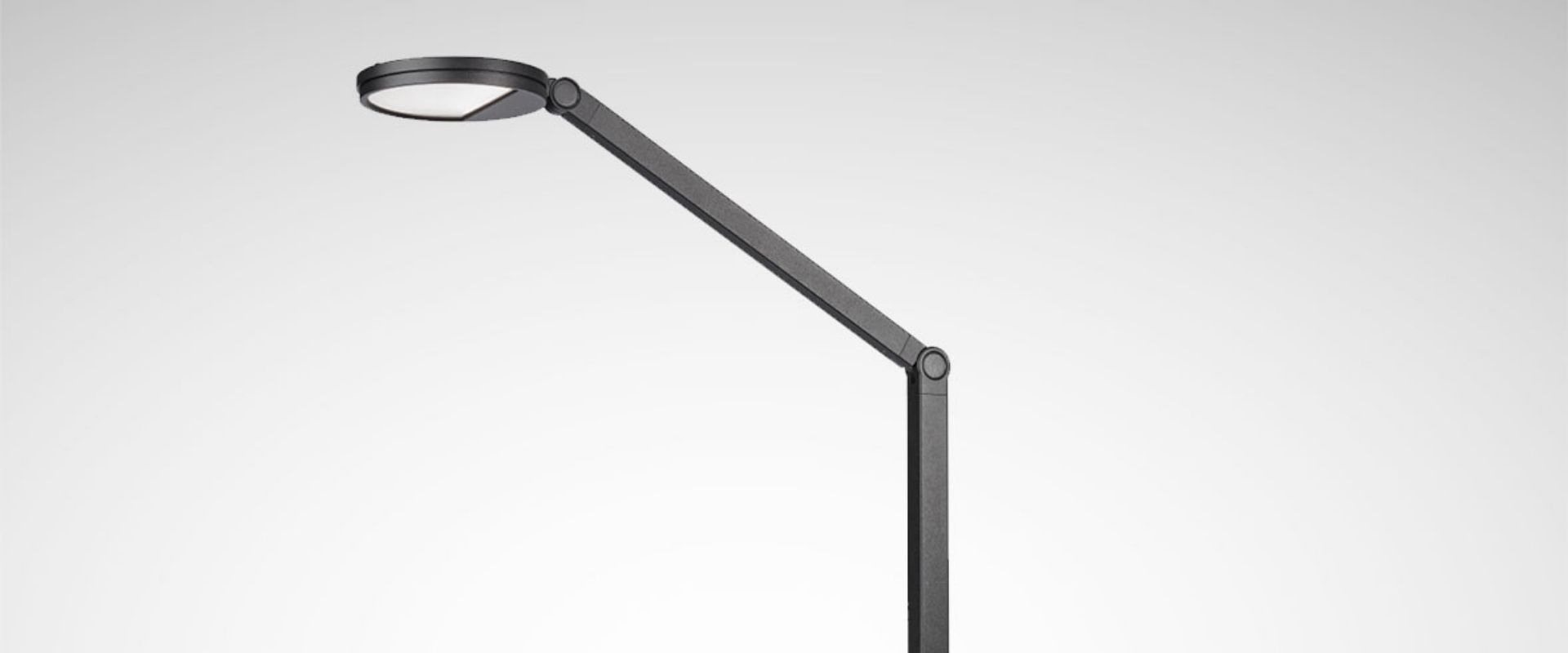 Cultega LED
on my desk I pack ...
... a luminaire with personality. The Cultega LED desk lamp combines the best quality of light (CRI>90) with an attractive design. With three high-quality joints and an asymmetrical light distribution, all of the desk can be perfectly illuminated. Users can adjust light colour and brightness, either by pushbutton on the luminaire or via an app. A Human Centric Lighting (HCL) curve is also integrated, ready to be called upon. An industry first: The Cultega LED can synchronise with the ceiling lighting via the innovative Lightgrid control system.
Lightgrid
desk and ceiling lighting in dialogue
Lightgrid is an innovative Bluetooth-based control system that allows desk and ceiling lighting to communicate with each other - even if the desk luminaire is controlled via DALI and the ceiling lighting via KNX. Clever: Not only all desk luminaires, such as the Bicult LED, can be controlled with Lightgrid, but also all "mobile" TRILUX luminaires, for example the Luceo Slim LED free-standing luminaire. The automatic matching of the two luminaire systems reduces energy costs on one hand, as the ceiling lighting dims down to the standard level when the desk luminaires are switched on. On the other hand, the quality of light increases, due to the automatic synchronisation of the HCL curves of the ceiling and desk luminaires, among other features.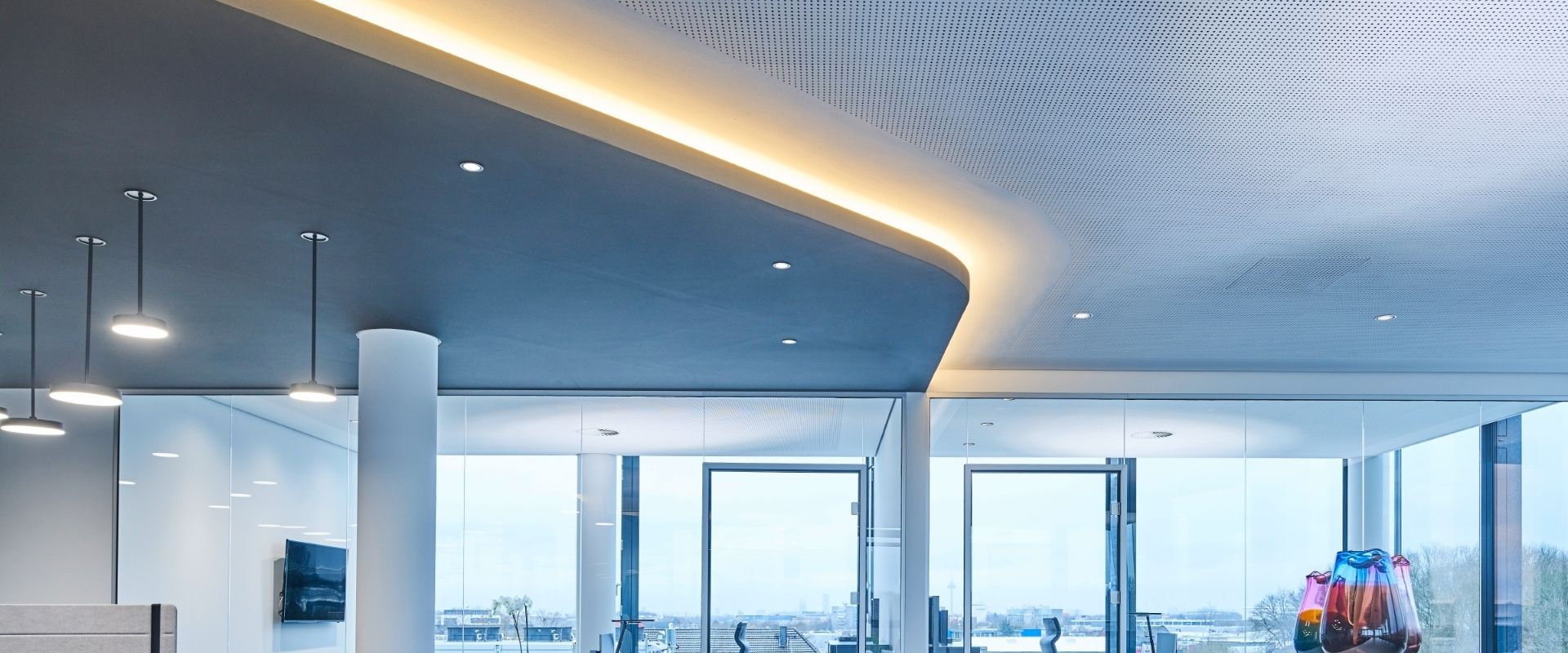 Outdoor – the new outdoors are out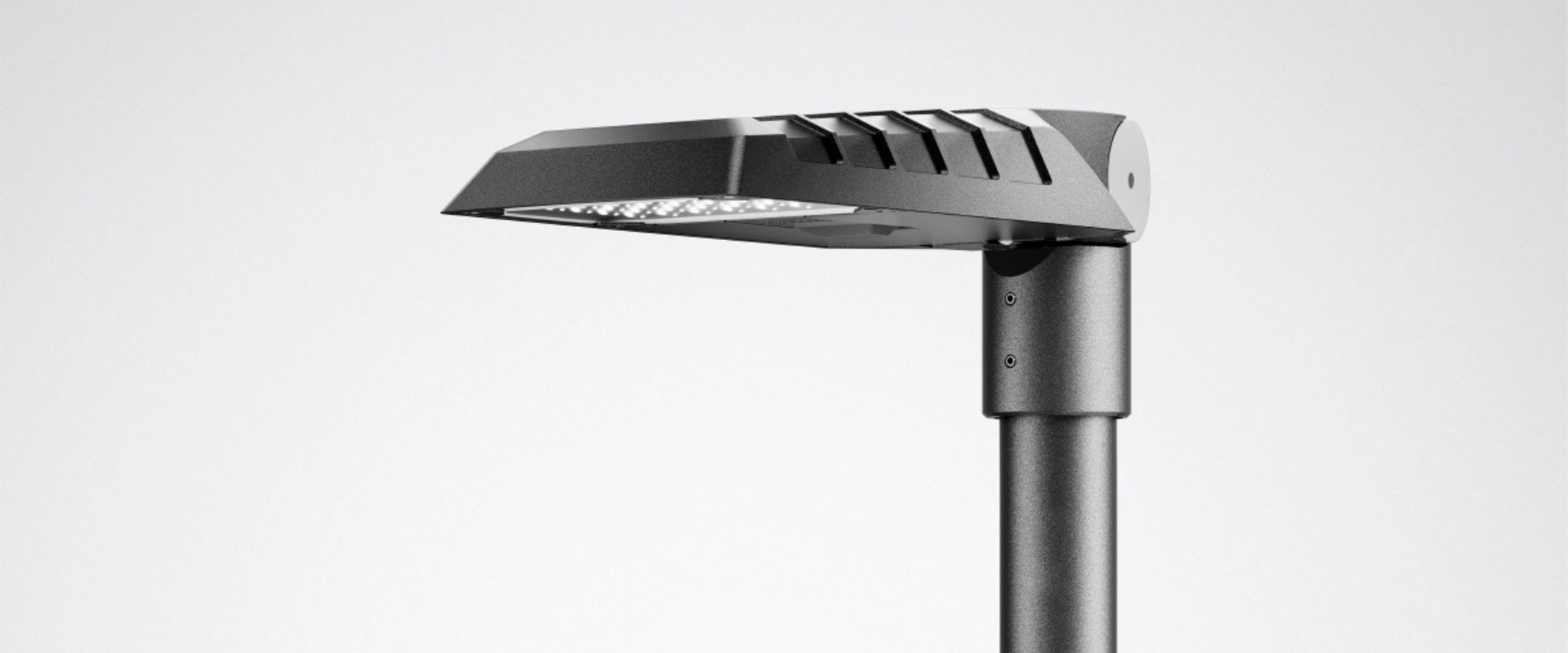 Lumega IQ N – the classic, reloaded
TRILUX has completely revised the proven Lumega LED series and raised it to a new level in terms of quality, aesthetics and ecology. The new Lumega IQ N is available in two sizes and is approved up to wind zone 4. The luminaire with the unmistakably slim and modern design emits high-quality, glare-free light. Luminous flux, light distribution and light colour can be adapted to individual projects. The Lumega IQ N is just as versatile when it comes to switching types. Everything is possible, right up to the networked smart lighting ready variant. Perfect for applications such as lighting management and the control and monitoring of luminaires via the cloud.
Ecologically exemplary: Thanks to the intelligent design, no stray light escapes upwards, and the IP66 protection rating ensures, insects can not penetrate the luminaire head. In addition, the maximum housing temperature has been reduced so that flying insects are not endangered. The Lumega IQ N is also environmentally friendly in terms of colour temperature. B selecting a lower colour temperature, suitable for the projects insect attraction can be significantly reduced. Another ecological plus point is that it is easy to revise.
LENTY – pan, turn, stage
For perfectly illuminated goods, the LENTY lens spotlight is now also available as a recessed version. Extremely compact design, high mobility and enormous flexibility in lighting technology make LENTY the highlight luminaire for high-quality retail locations, like fashion stores, opticians or jewelers. The spotlight head can be swiveled up to 50 degrees and rotated 355 degrees. The luminaire head is offset to the rear, minimising glare in any position. At the same time, the high-quality lens technology enables a high luminance with low scatter losses creating an impressive depth of field.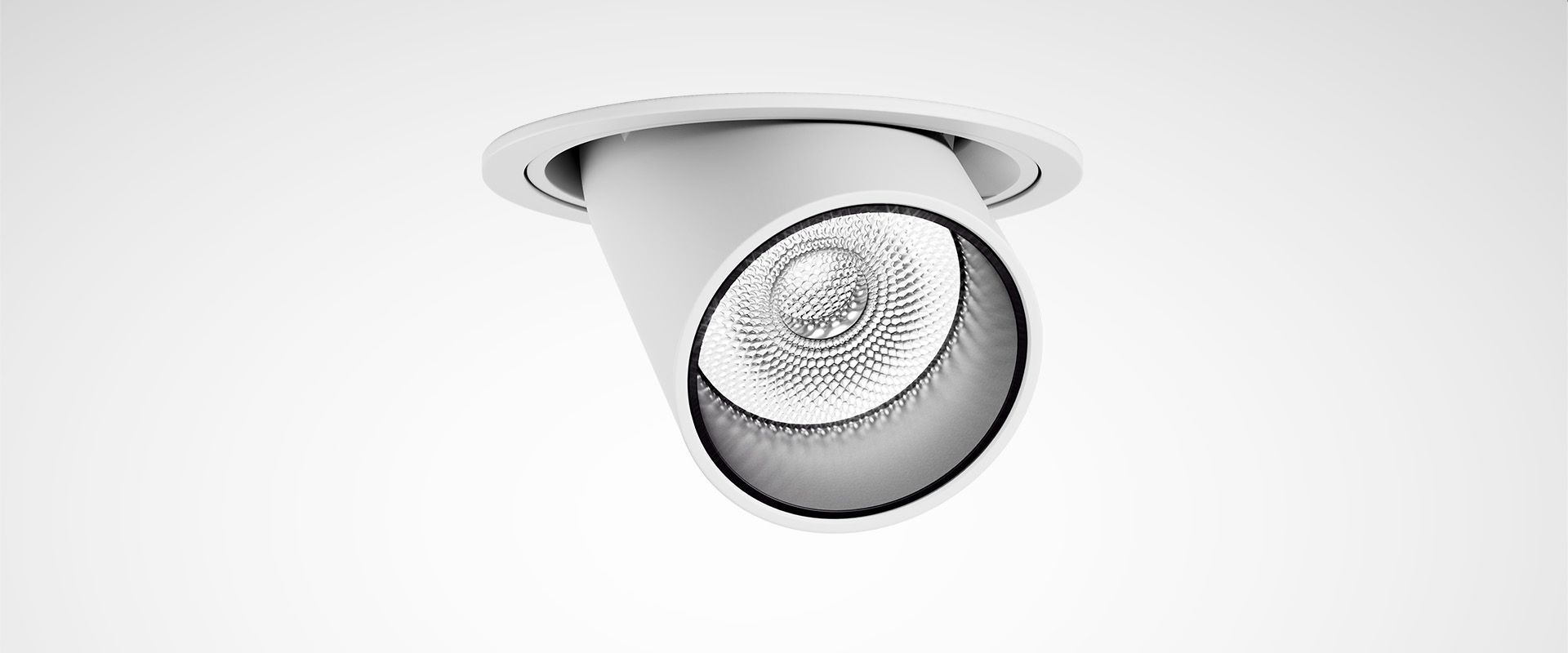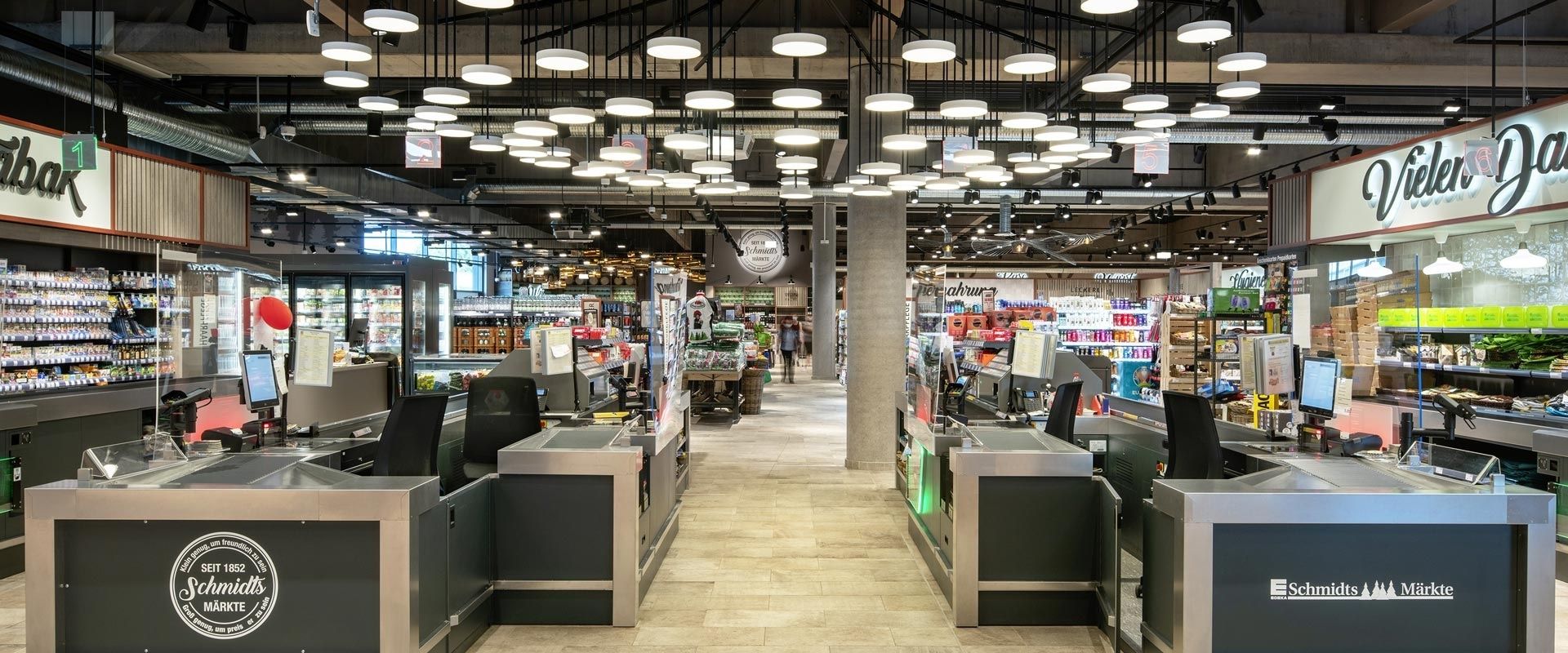 LiveLink Retail - light as a smart partner
With the LiveLink Retail lighting management system, store lighting can be networked wirelessly, quickly, easily, and conveniently controlled and monitored via app or cloud. This is ideal, for staging merchandise in shop windows even if the product range changes or the shop is redesigned. In addition, LiveLink Retail can integrate HCL and IoT components into the lighting network, implementing new functions with minimal effort. Clever: The system can save and play specific lighting scenarios, for example brightly illuminated rooms optimised for picking goods or atmospherically staged rooms for customer events.
the entire spectrum from analog to digital
Easy to choose: customised service solutions
Whether it is a holistic large-scale project as a full-service provider, the search for the perfect financing or support with digital services such as light monitoring or the operation of IoT solutions via the lighting network: customers can place all services related to lighting in the hands of TRILUX Services.