Heat11 - Light Services that pay off
Date

Category

Trilux Insights

Comments
Take a state-of-the-art LED lighting installation which vastly increases light comfort. Add a luminaire manufacturer who also takes care of planning, installation, commissioning and financing for the project. Mix in a thermal oil system specialist who doesn't need to worry about a thing. The result is a lighting installation which basically pays for itself due to enormous energy savings. Too good to be true? Not at all, as the example of heat 11 from Löhne (Germany) demonstrates.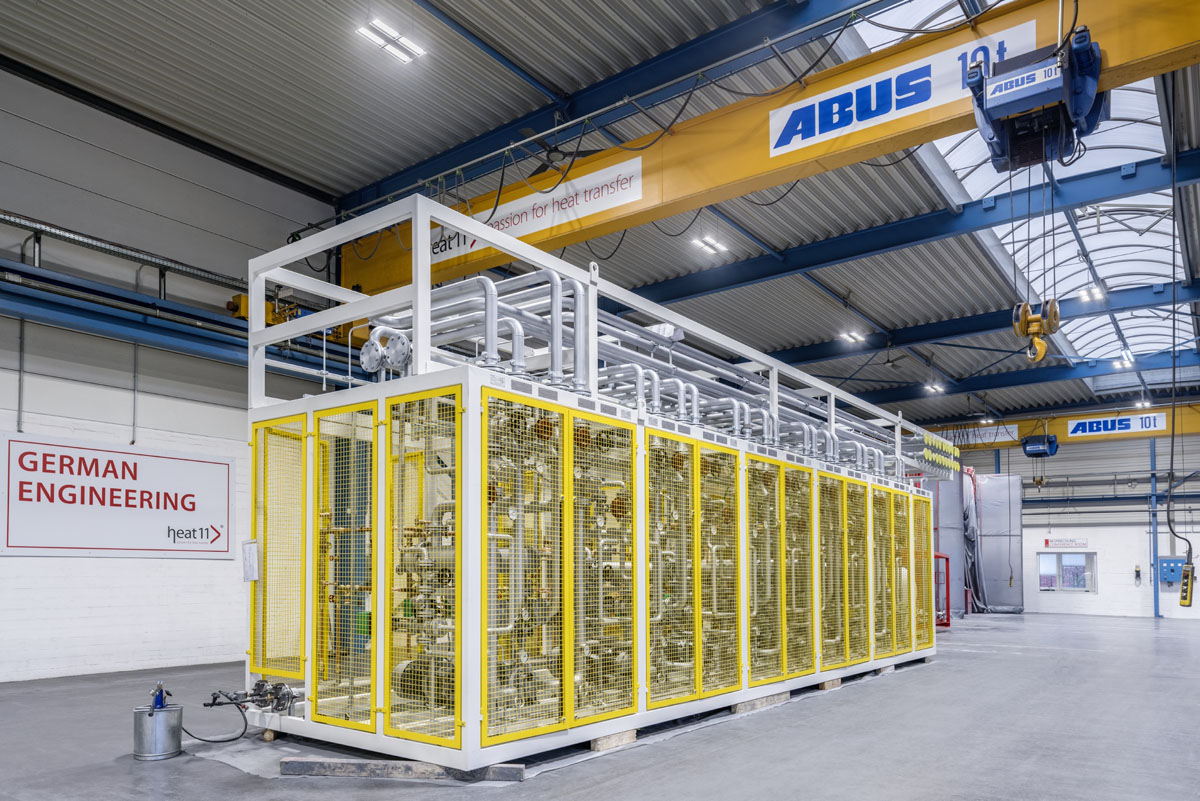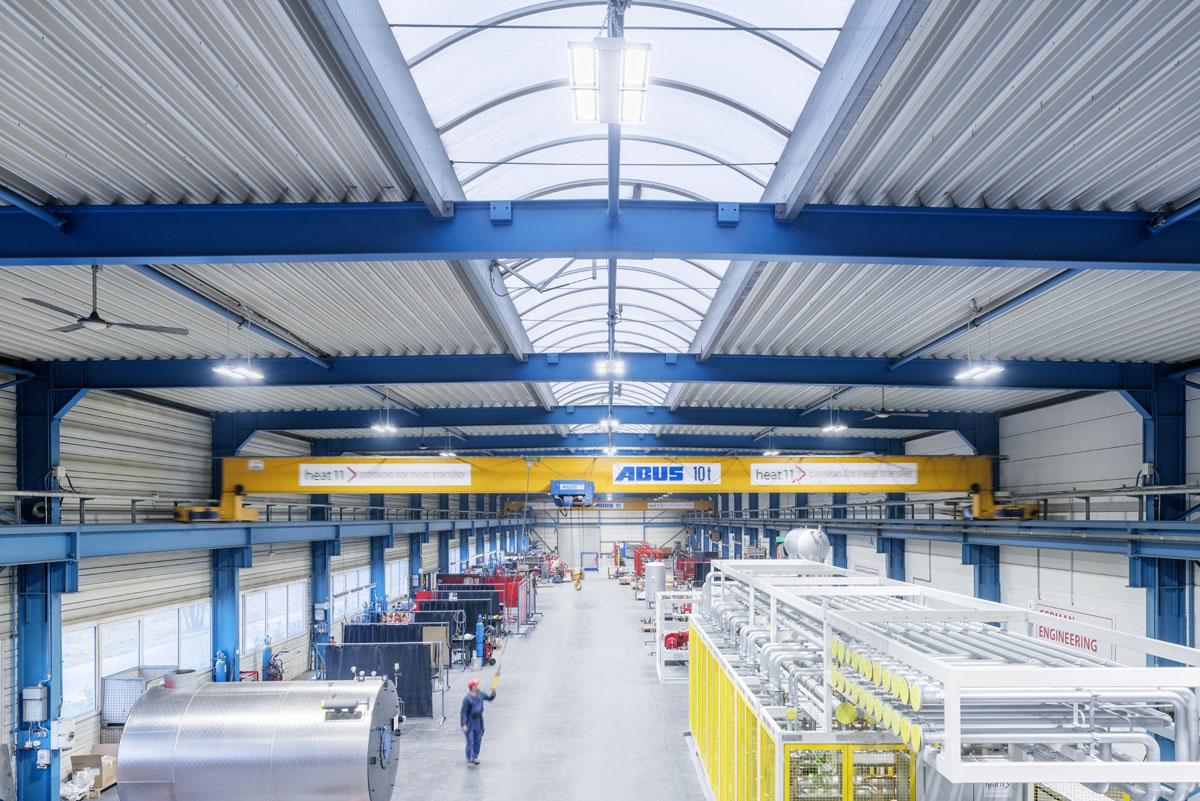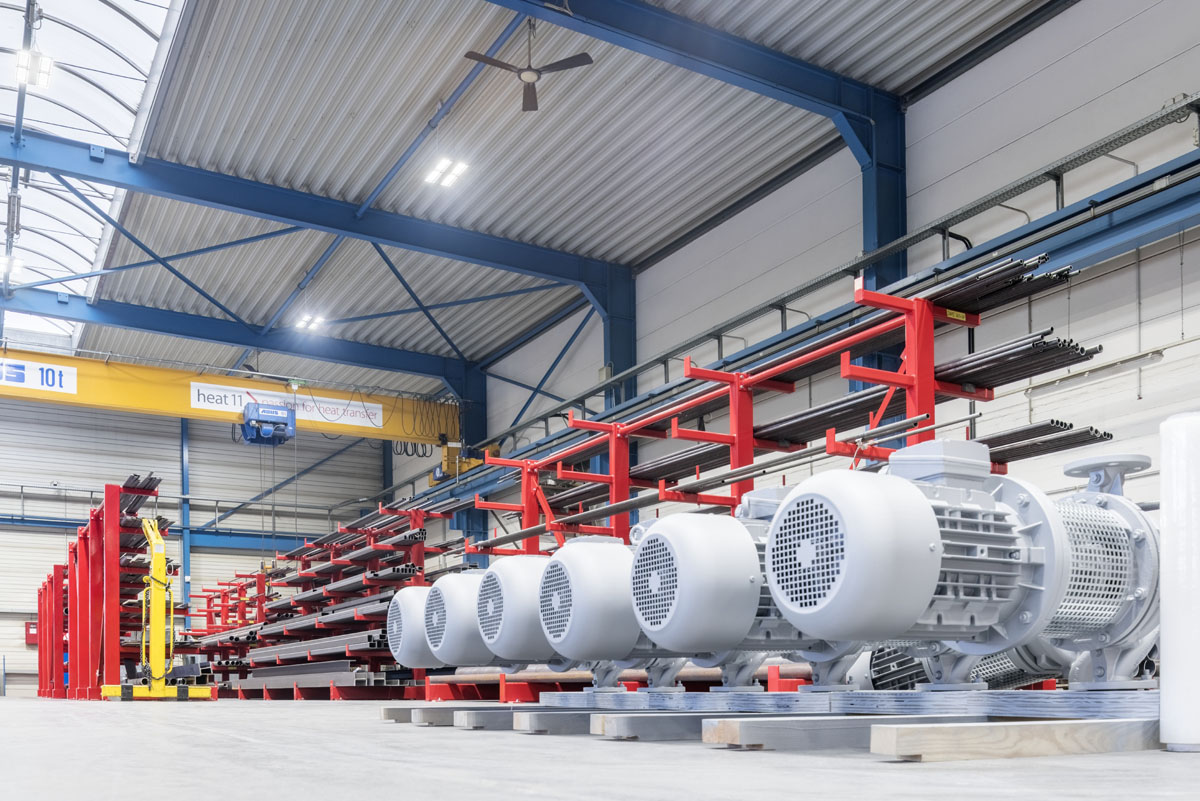 360-degree-service
Here, TRILUX and its Light Services impactfully proved exactly how beneficial it is for a customer to make use of this 360-degree service. "We are very happy with the result," explained heat 11 general manager Dietmar Hunold. According to him, everything worked out without a hitch, with all commitments materialising in practice.
Intensive consulting
In the course of the project, expansive tasks had to be completed before the new LED lighting installation could be commissioned in the heat 11 production plant. The customer received intensive consulting from TRILUX. Once suitable LED lighting solutions had been selected in cooperation, efficiency benefits of an intelligent light management system were also addressed. Besides, TRILUX developed a custom financing concept which does not pose a burden on liquidity.
One contact person for everything
Light Services by TRILUX also include photometric planning of the installation, carrying out disassembly and disposal of the old high bay luminaires including their mercury vapour lamps, installing LED spots and LED continuous lines as well as setting up and commissioning the LiveLink light management system with its daylight control and presence detection. The owner did not have to worry about a thing. One thing he pointed out as especially positive was the fact that he had only one contact person for all matters: "The 'one face to the customer' approach used by TRILUX was highly professional and we really liked it."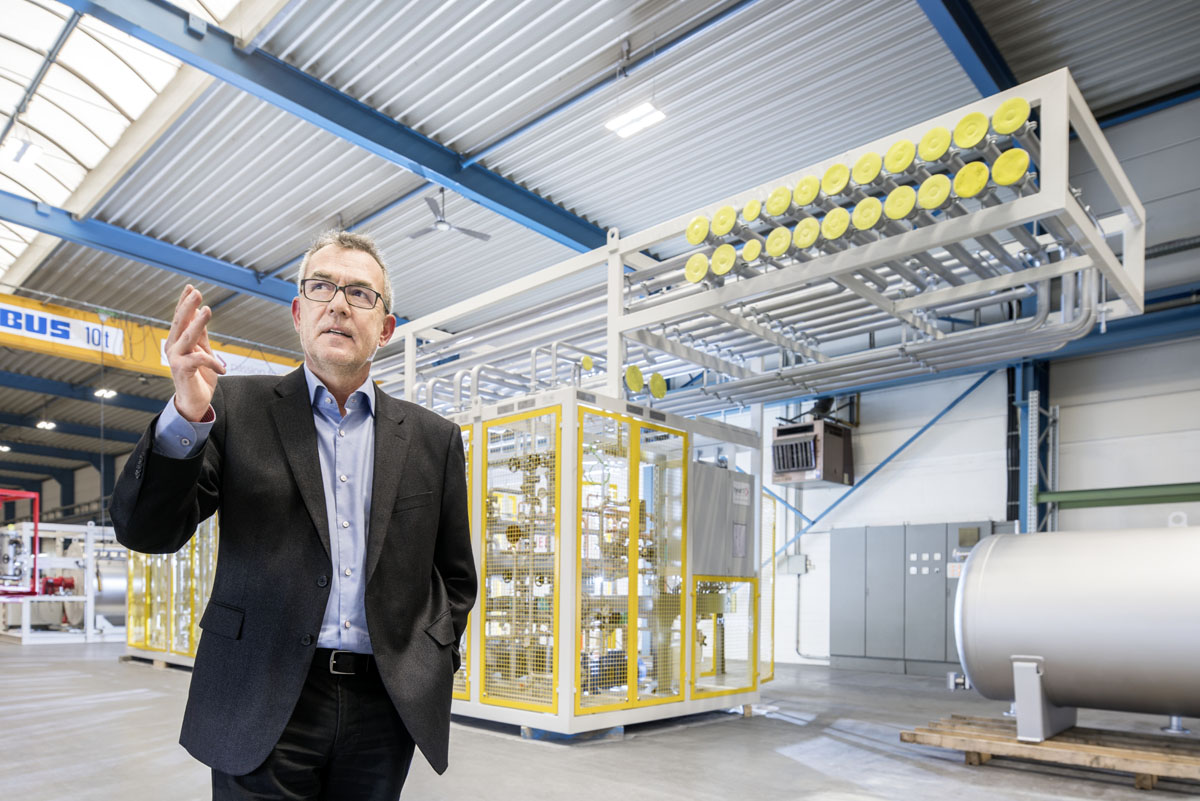 Reduced pay-back time
By upgrading to LED technology, the energy consumption on-site decreased from 63,000 kWh to 15,500 kWh. The savings of 75% significantly reduce pay-back time. This becomes noticeable in the hire purchase concept as well. After only five years, the installation completely passes into company ownership. During this period, the saved energy completely covers the hire purchase instalments. Meaning: the installation practically pays for itself. "For us, the investment in this phase is basically zero," a happy Dietmar Hunold explained, adding winkingly "after that, things start to become fun." Sustainably, that is.
Improved eco-balance
However, not only the financial specifications improve – the new eco-balance is just as respectable. The environmental aspect was a big factor in this investment from the start, since the pursuit of maximum energy efficiency is part of heat 11's company DNA. "Thanks to the striking reduction in energy consumption, we spare the environment a total of 25 tons of CO2 emissions per year," explained the general manager. He stated the company had made some calculations: to filter the specified amount of CO2 from the atmosphere, it would take 2,000 large beeches.
Increased light comfort
In terms of increased light comfort, Dietmar Hunold comes to a similarly positive assessment: "In the production plant, we have a lot less shadow impact and an overall reduction in glare when comparing the new lighting to the old installation." According to him, quality assurance and occupational safety benefited from this fact. He stated that staff were completely satisfied with the new light.
TRILUX project in short
SUMMARY: TRILUX offers full service for lighting projects. Customers not only receive intensive information and consulting, TRILUX also takes care of suitable financing, subsidies, project management as well as disassembly, installation and commissioning. Digital services such as Energy Monitoring and Light Monitoring are offered as well.
OWNER: heat 11 GmbH & Co. KG, Bielefeld
OBJECT: production hall, Löhne
LIGHT PLANNING: TRILUX, Arnsberg
TRILUX SERIES: E-Line LED, Mirona Fit LED, LiveLink
TAGS: Heat 11 Löhne, subsidy programmes, financing, connectivity