Home game for future technologies
the TRILUX Tech-Summit at VfL Wolfsburg and the Metaverse
Date

Category

Trilux Insights

Comments
Stadium, VIP lounge, Metaverse - TRILUX invited customers, partners and guests to a Tech-Summit at the Volkswagen Arena in Wolfsburg on 09.11.22. The aim: to experience innovative technologies in practice, discuss current trends and network with lighting professionals in a relaxed atmosphere. During a stadium tour, the visitors were introduced to the smart TRILUX lighting solutions in the Volkswagen Arena. Afterwards, they went to the Metaverse for a roundtable on "Human Performance".
It was no coincidence that the TRILUX Tech-Summit took place at the Volkswagen Arena in Wolfsburg. After all, as a long-standing lighting partner of VfL, TRILUX is successfully converting the stadium lighting to smart energy-efficient LEDs - and has recentlyextended the cooperation until 2025. In addition, the stadium provides the perfect backdrop to experience the TRILUX's innovative lighting solutions live and in action, from the Human Centric lighting in the players' cabins to the dynamic goal celebration light show in the VIP lounge.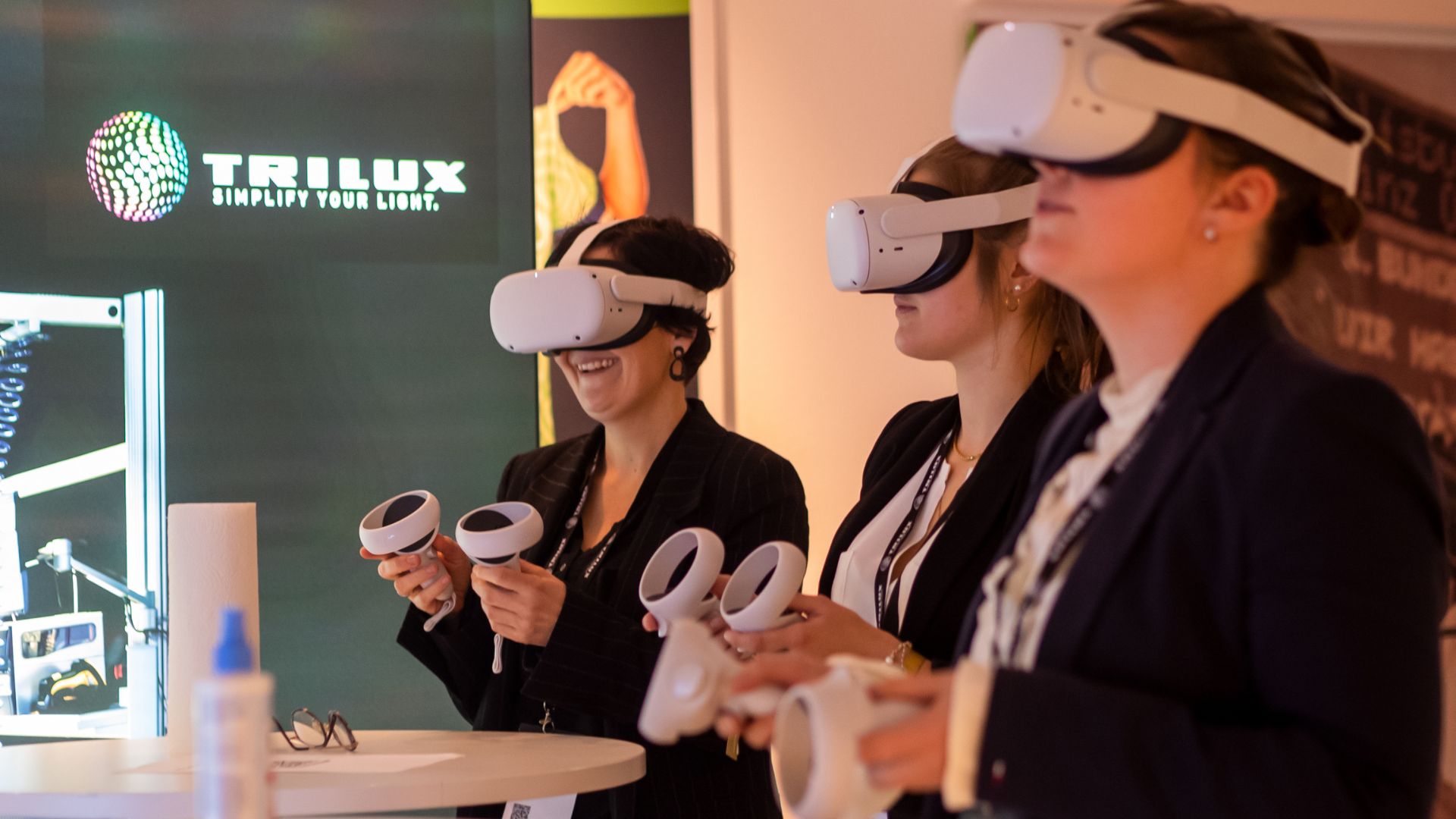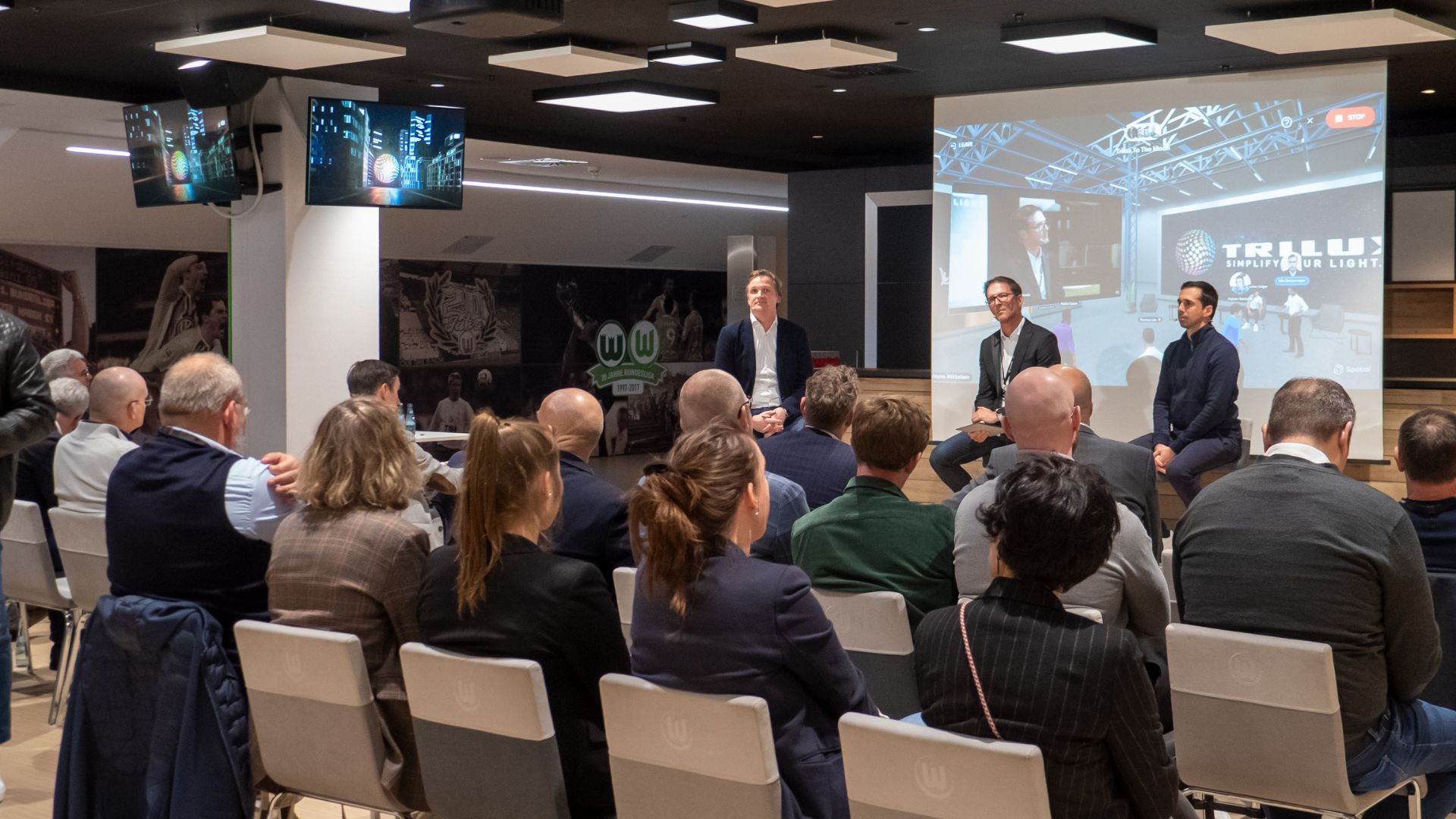 "With the Tech-Summit in Wolfsburg, we have created another event for our exclusive "Living Contrasts" Programm that enables an intensive and personal exchange with the industry," Joachim Geiger, CSO and CMO at TRILUX sums it up. As the keynote speaker, Nico Briskorn, Head of Corporate Social Responsibility at VfL, offered exciting insights into the soccer club's sustainability strategy. In addition, there was a varied supporting program with a backstage stadium tour and a visit to the Autostadt exhibit on New Mobility.
Technology pioneers
the first roundtable in the Metaverse
A real highlight was the first joint Metaverse roundtable organized by TRILUX on "Human Performance". In addition to the visitors in Wolfsburg, guests from around the world could follow the event via live stream. TRILUX's main aim was to test the Metaverse as a virtual space for customer events - and explore its potential for the future.
"The roundtable in the Metaverse was an impressive experience for everyone, which we will certainly use in the future as part of a holistic communication strategy," says Geiger. TRILUX is consistently continuing its course as a technology pioneer, according to the motto: Try out, discuss and optimize everything new.