IT'S BEEN 25 YEARS!
WE CELEBRATE WITH TRLUX SLOVAKIA
Date

Category

Trilux Insights

Comments
On May 11, 2023, we celebrated the 25th anniversary of TRILUX Slovakia in Bratislava. The event was an opportunity to take stock of the last quarter century, in which small TRILUX Slovakia has become a significant player in the lighting industry in its country. Round Jubilee - an event that we celebrated with our customers by recalling achievements and setting the course for the coming years.
A journey full of innovation
TRILUX Slovakia's beginnings were not without challenges. As a small organization, initially supported by a branch in Austria, the company gradually gained market share, becoming the leader in Bratislava's office lighting segment within the first decade. TRILUX Slovakia grew rapidly, focusing on high-end innovative LED solutions and expanded into other key segments such as retail, industry, logistics and outdoor lighting. What proved to be the key to the road to success?
The power of teamwork and quality
The driving force behind TRILUX Slovakia's achievements has always been an exceptional team. Experts and lighting enthusiasts have relied on good customer relations and professional service at the highest level. This approach has resulted in many successful projects, from frigid -30'C environments for the Kaufland chain to demanding +70'C conditions at US Steel. TRILUX Slovakia has also lit up a premier league field hockey stadium with the implementation of LiveLink Premium.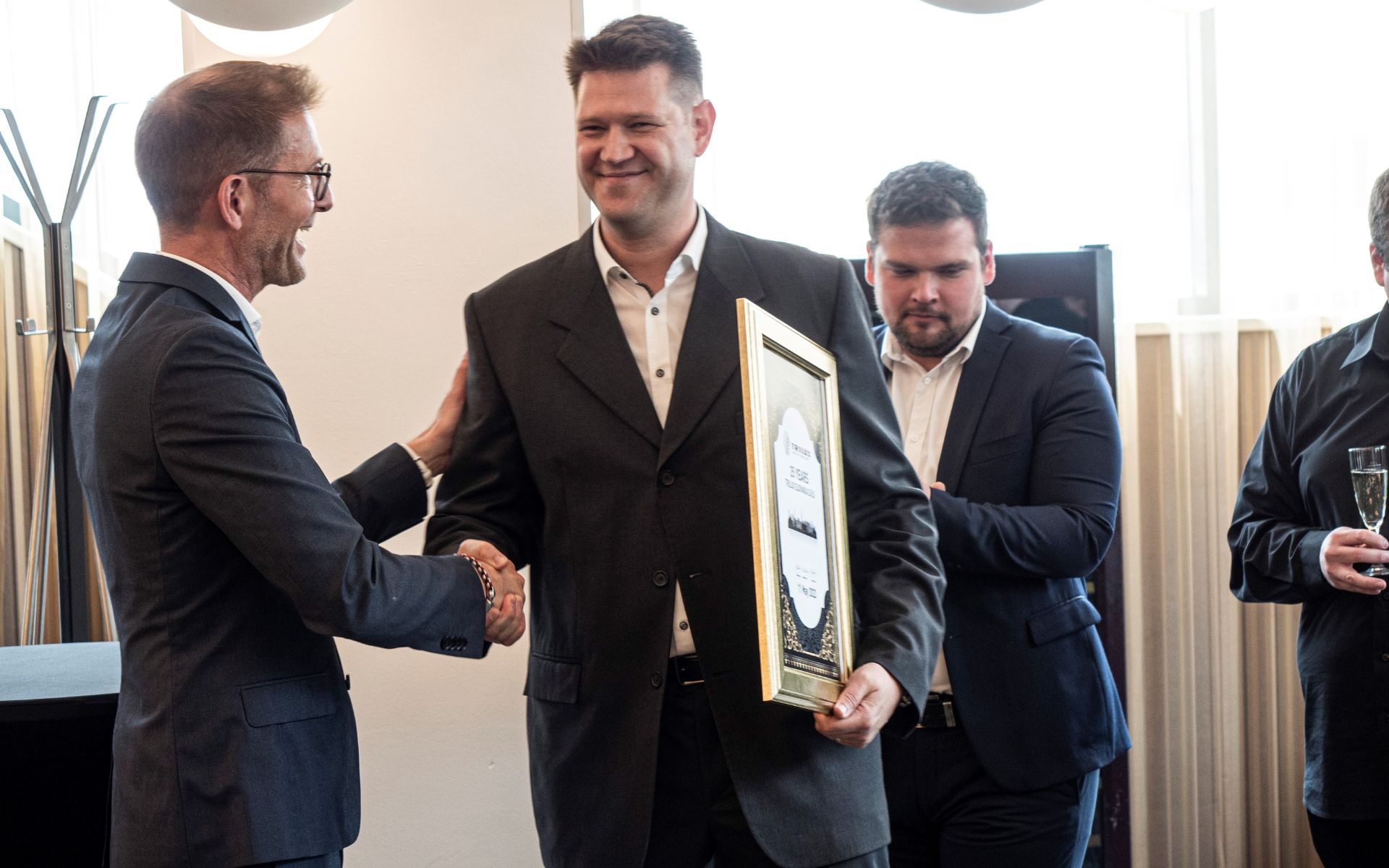 A bright future
The future? A bright one, of course. There are still many new projects and challenges ahead. Now that more and more offices are equipped with Human Centric Lighting, it is much easier to inspire new customers and partners. We see a trend that smart solutions and comprehensive service will be a priority in the coming years - looking ahead, Rastislav Popik, manager of TRILUX Slovakia, did not hide his optimism and excitement.
Such feedback is a pleasure for us!
Looking back at the cooperation with the TRILUX team, I consider it successful and extremely professional. It is worth emphasizing the quality of the portfolio and the short delivery time, which were decisive in choosing TRILUX as a partner. The LED luminaires we have implemented in projects to date are really characterized by high energy efficiency and performance, with which we are really satisfied. In the industrial projects, we have dealt with the X-Range series of luminaires, while in the office projects, most of which are hubs designed in the spirit of the New Work concept, we have used a wide range of lighting solutions, including downlights and linear strings with built-in projectors - Martin Hrivnák, national procurement specialist in the High Voltage Electrical area at HB Reavis.
Guests at the anniversary event were Joachim Geiger CSO & CMO TRILUX Group and the TRILUX CEE management team. Their presence was welcomed by all customers, further reinforcing expectations for the continued success of TRILUX Slovakia.
Our current team in Slovakia is relatively new, given its seniority at TRILUX. However, its experience in the lighting industry is at a very mature level. We trust them and are looking forward to celebrating many successes under the leadership of Rastislav Popik. We look forward to further development in the Slovak market, which is our strong pillar of growth in the CEE region - Arkadiusz Lewenko, General Manager of TRILUX CEE, summarized the activities of TRILUX Slovakia.
HAPPY ANNIVERSARY TRILUX Slovakia!