It has clicked 225 times
Wache GmbH in Lübeck (GER) modernised with E-Line NEXT LED
Date

Category

Trilux Inspirations

Comments
With the E-Line NEXT LED, existing T5/T8 continous liner can be modernised quickly and easily in 1:1 replacement. An excellent example: the refurbishment of a production hall of Wache GmbH in Lübeck (Germany) without interrupting operation. The result: a perfectly illuminated hall - and 50 percent less energy costs for lighting.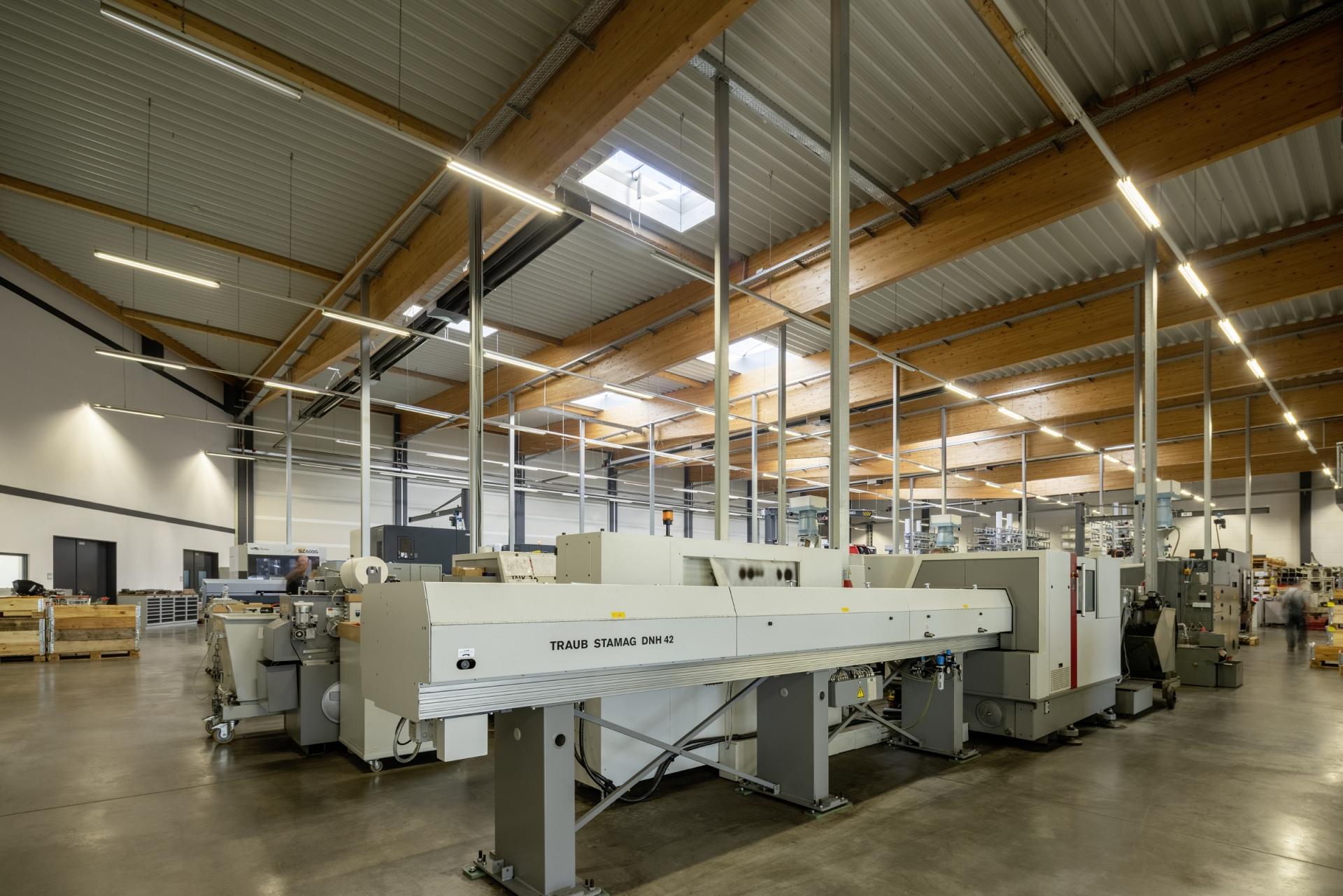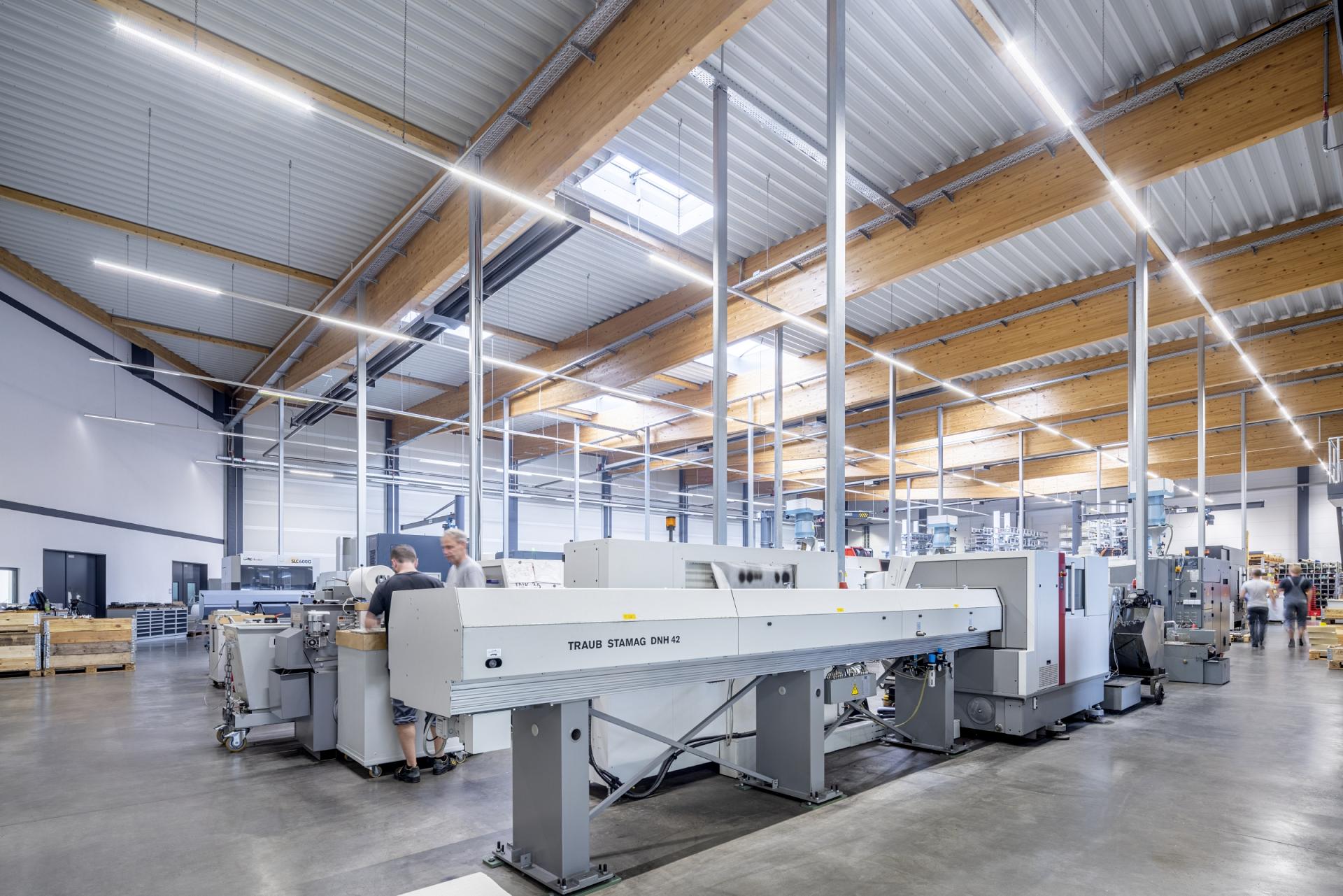 Wache GmbH in Lübeck is a medium-sized specialist for wheels, castors, transport equipment and moulded parts. In addition, the family-owned company produces precision mechanical components and assemblies, for example by turning, milling or grinding. In the central production hall, the existing TRILUX T5 continuous row system was to be converted to LED technology. The perfect candidate for this: the E-Line NEXT LED. Thanks to a clever refurbishment concept with identical mounting points and wiring, the E-Line NEXT LED module can be easily hooked into an existing T5 trunking system without tools.
Please do not disturb - upgrade during operation
In order to avoid an expensive interruption of operations, the continuous rooflight in the production hall was converted while operations continued. While "downstairs" work continued undisturbed, installer Jörg Büttner floated by lift truck to the lighting at a height of eight meters - and removed the fluorescent tubes, reflector and luminaire insert of the old continuous rooflight without tools and with just a few hand movements. All he then had to do was click in the new E-Line NEXT LED insert. Done. In total, the conversion of the 225 light points took less than 32 man hours. That is an average of 8.5 minutes per light, including all the necessary work.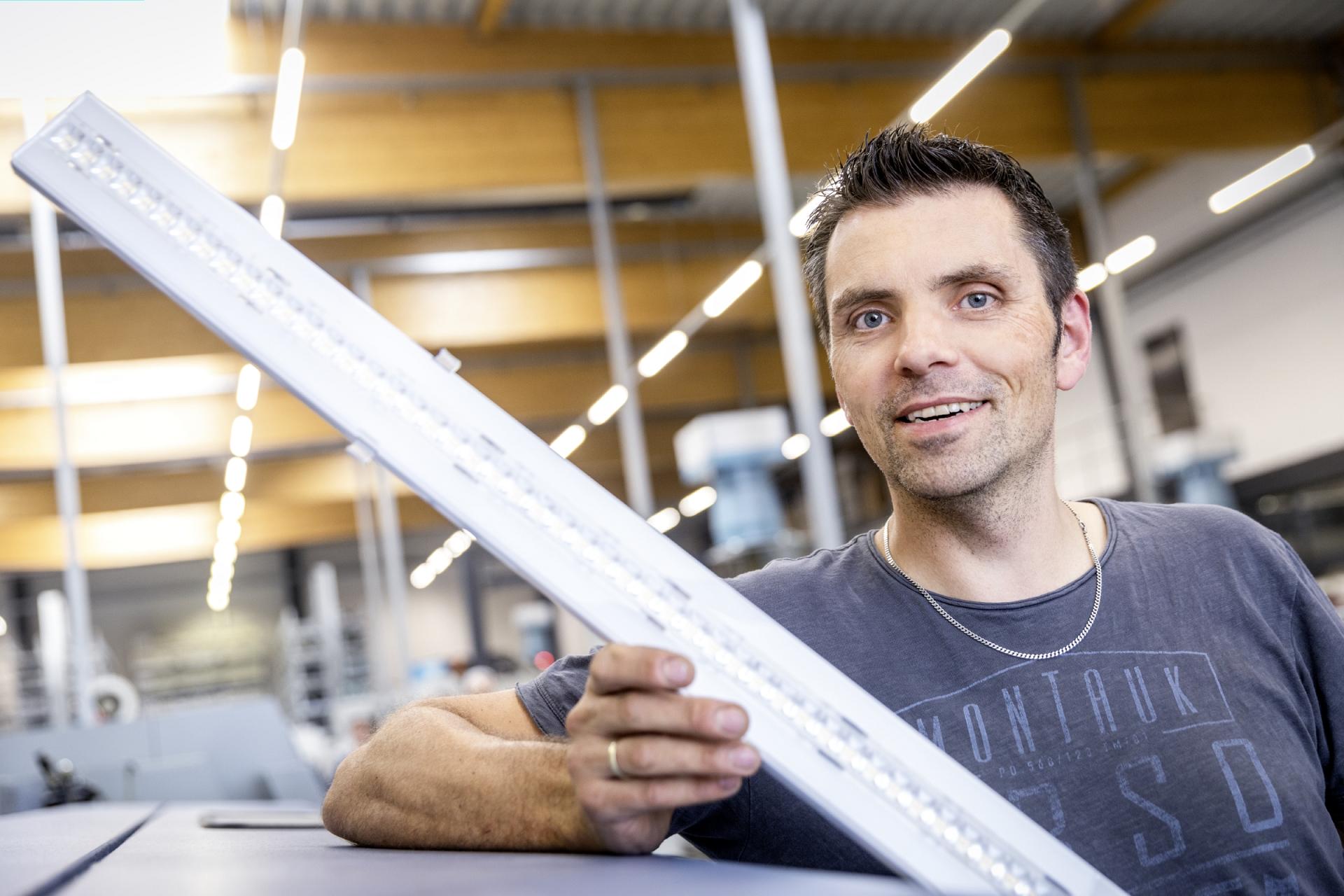 Double profit - fifty percent savings, better light quality
The modernisation of the plant has paid off in several respects. For example, the energy costs for the lighting are reduced by more than fifty percent thanks to the significantly lower power consumption of the E-Line NEXT LED. "Thanks to the high energy efficiency of the new system, the investment costs are amortized within a very short time. In our use, we save cash in just three years," summarizes Managing Director Thies Wache.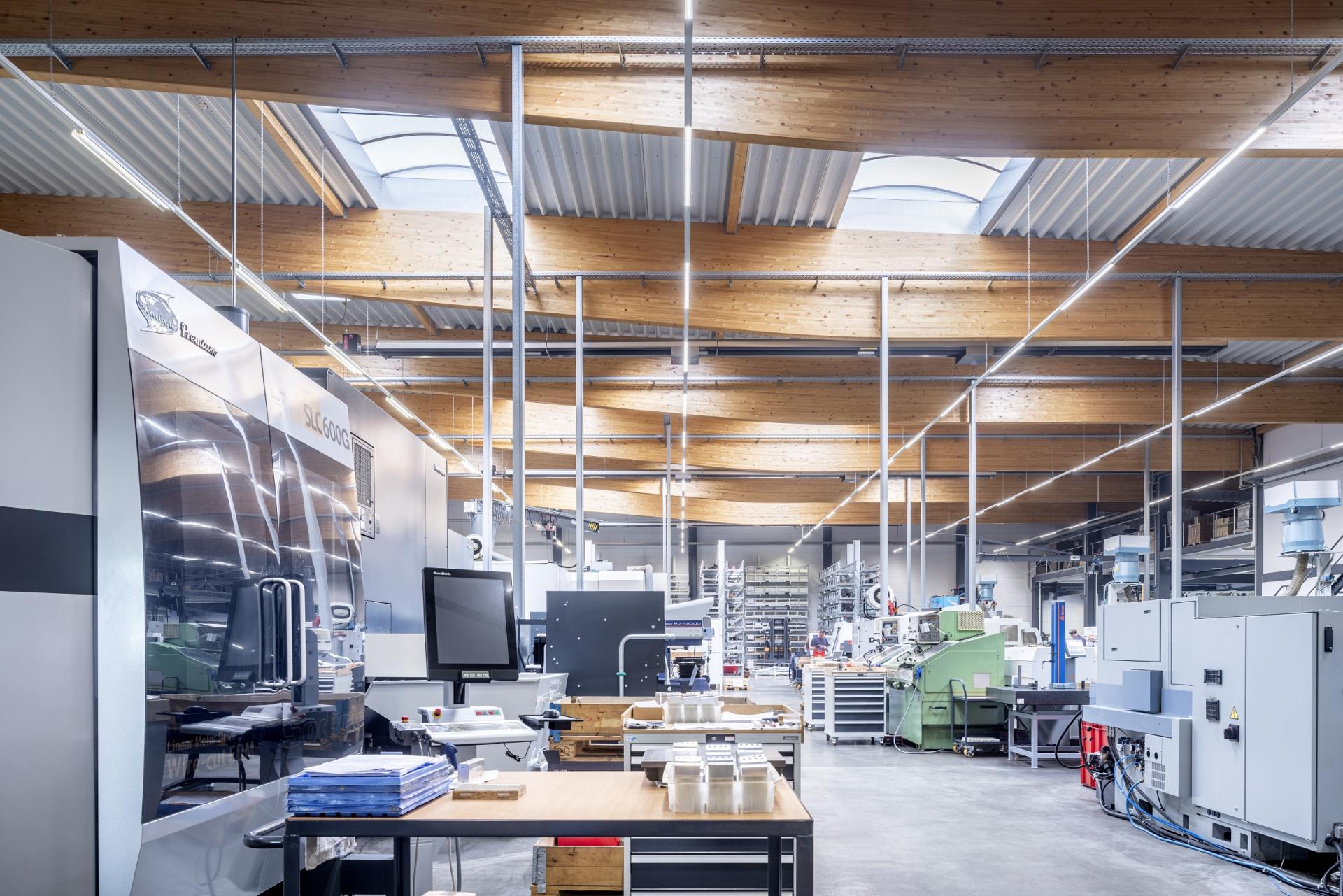 Another clear plus is the excellent lighting quality. With its deep-width-beam optics and 8,000 lumens, the E-Line Next LED creates optimum viewing conditions for demanding and concentration-intensive work such as the optical quality control of precision mechanical components. In addition, the luminaire has a special lens optic with a glare limitation of UGR19, so that workers are not dazzled even when looking up at the ceiling. All in all, a completely successful project that shows how quickly, easily and economically viable it is to reduce costs and optimize working conditions.