We know how the energy transition can succeed, because we have always developed energy-saving technology. In fact it once gave us our name: the then new fluorescent lamp had a higher luminous efficacy than all previous lamp types and made our luminaires three times more efficient – hence the name TRI-LUX.
Today we offer a comprehensive portfolio for the implementation of sustainable lighting solutions, both indoors and outdoors. This includes LED luminaires and light control technology for industrial facilities, offices, healthcare and educational establishments, sales spaces, streets, paths and squares.
Important to know: artificial lighting is responsible for just under one-fifth of global energy consumption, and in Europe the figure is 17%. Globally this generates around 50 billion tonnes of CO2 equivalent per year. One reason for the high energy demand is obsolete lighting. Up to 55% of energy can be saved simply by converting conventional systems to LED technology.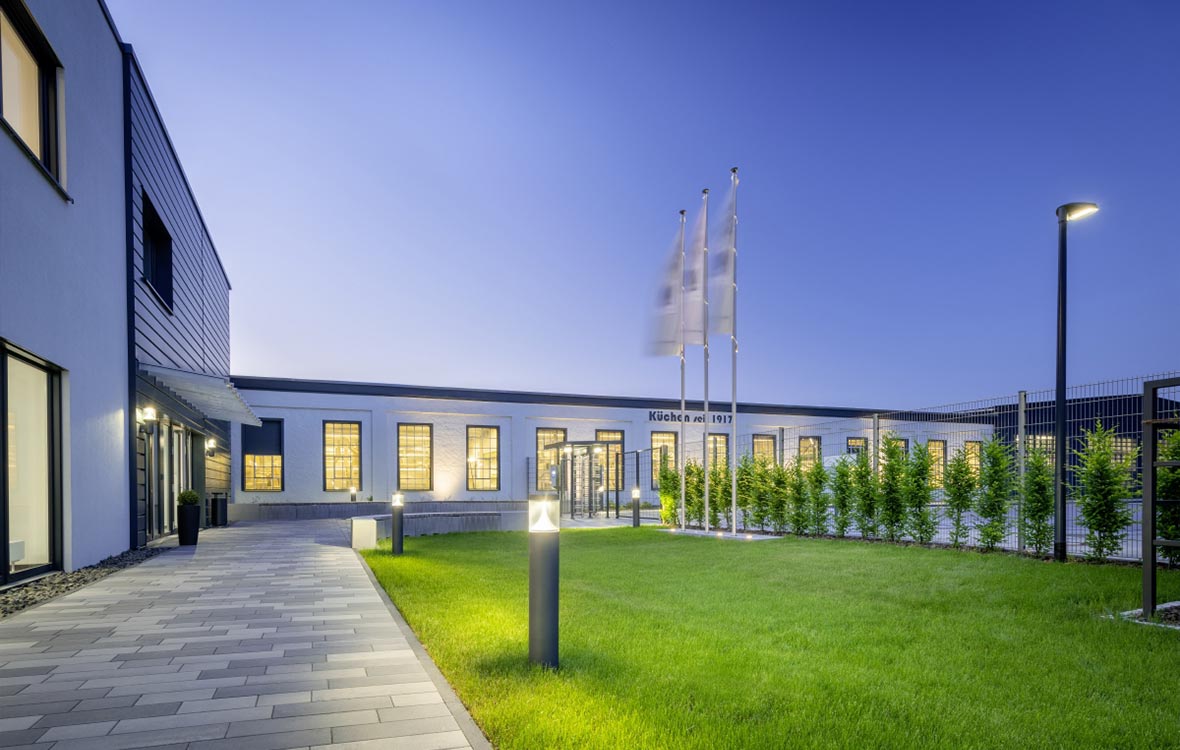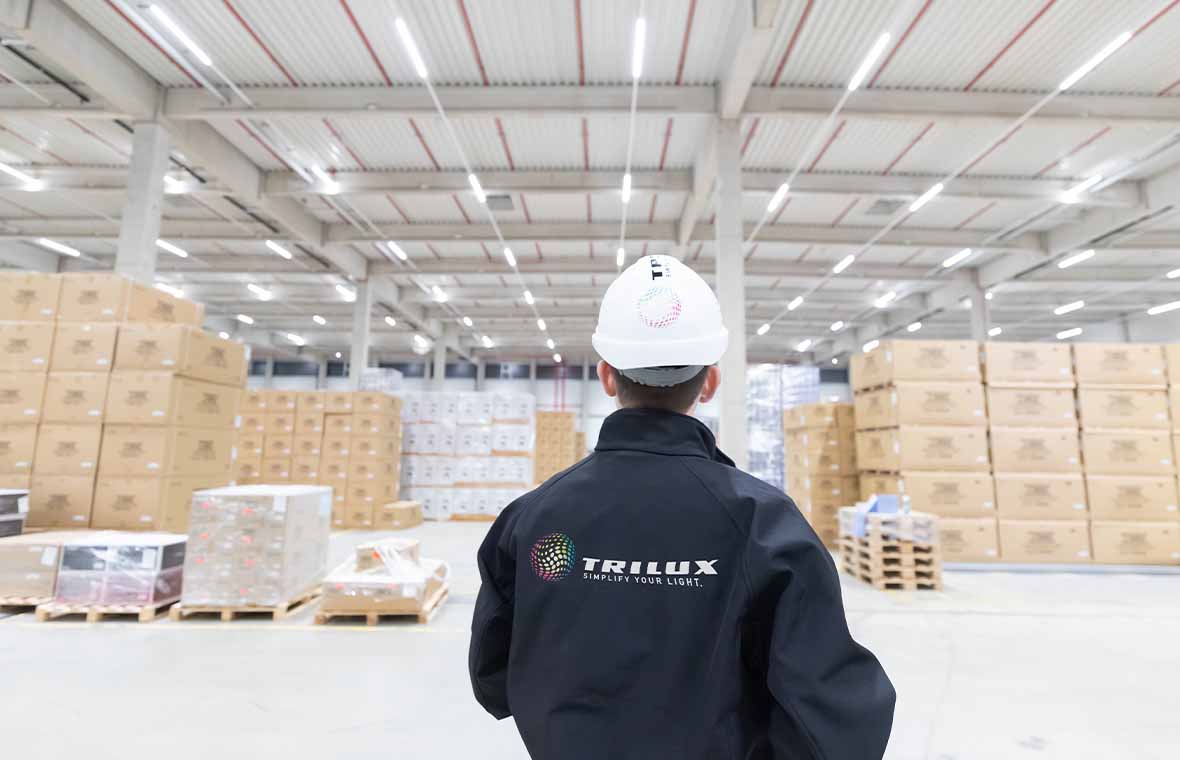 WE HAVE THE
SOLUTION
TRILUX LED luminaires have been proven to avoid around 50 percent CO2 emissions compared to conventional lighting thanks to their high energy efficiency. In doing so, we succeed again and again in making them even more efficient from generation to generation. The most recent example is the E-Line Next LED with customised lighting technology and excellent energy efficiency of up to 190 lm/W. At the same time, it is durable, modular, intelligent and offers high quality of light .Comprehensive comparisons of the economic efficiency and sustainability of our lighting systems are provided by the TRILUX online efficiency calculator. This allows up to five systems to be compared in terms of energy consumption, CO2 emissions and total annual costs.
LED luminaires unfold particularly high energy saving potential in conjunction with a Light Management System (LMS). With LiveLink, TRILUX offers the entire spectrum of lighting control for almost every application in indoor and outdoor lighting, ranging from sensor control and individual control by users to pre-programmed use cases and light scenes such as Human Centric Lighting (HCL).
WE NETWORK YOU
The use of management systems increases energy efficiency, ease of use, quality of light and networking options. As an integrated component, an LMS can contribute to the control of an entire building. But above all, lighting solutions in which LED light sources are precisely controlled as required by an LMS save up to 85% in energy – compared to a system with conventional light sources. Even with just integrated presence detection and daylight control, 50% of electricity can still be saved compared to an uncontrolled lighting installation. Additional services such as energy monitoring and predictive maintenance offer further potential for resource conservation.
WE HAVE IDEAS
The TRILUX research division is intensively dedicated to life cycle analyses. Since LEDs degrade over time, these would need to be replaced regularly to remain at maximum energy efficiency. This, however, would waste valuable resources. Our concept: give an LED module or luminaire a second life. Lighting applications vary: one project requires 1,500 lumens of luminous flux whilst 900 suffice for another. Once an LED module has exceeded an optimum of sustainable operation in its initial application, it could provide just the right operating parameters for a second use with different requirements. Reusing luminaires and modules would take sustainability far beyond mere energy savings.
WE GET BETTER AND BETTER
TRILUX works diligently on improving luminaires with regard to their ecological criteria, and we achieved great success with our E-Line Next LED continuous line. Measured in terms of abiotic resource consumption, the current product version is more than 61% better for the environment compared to the previous version. We have largely avoided the use of precious materials, especially in the LED module.