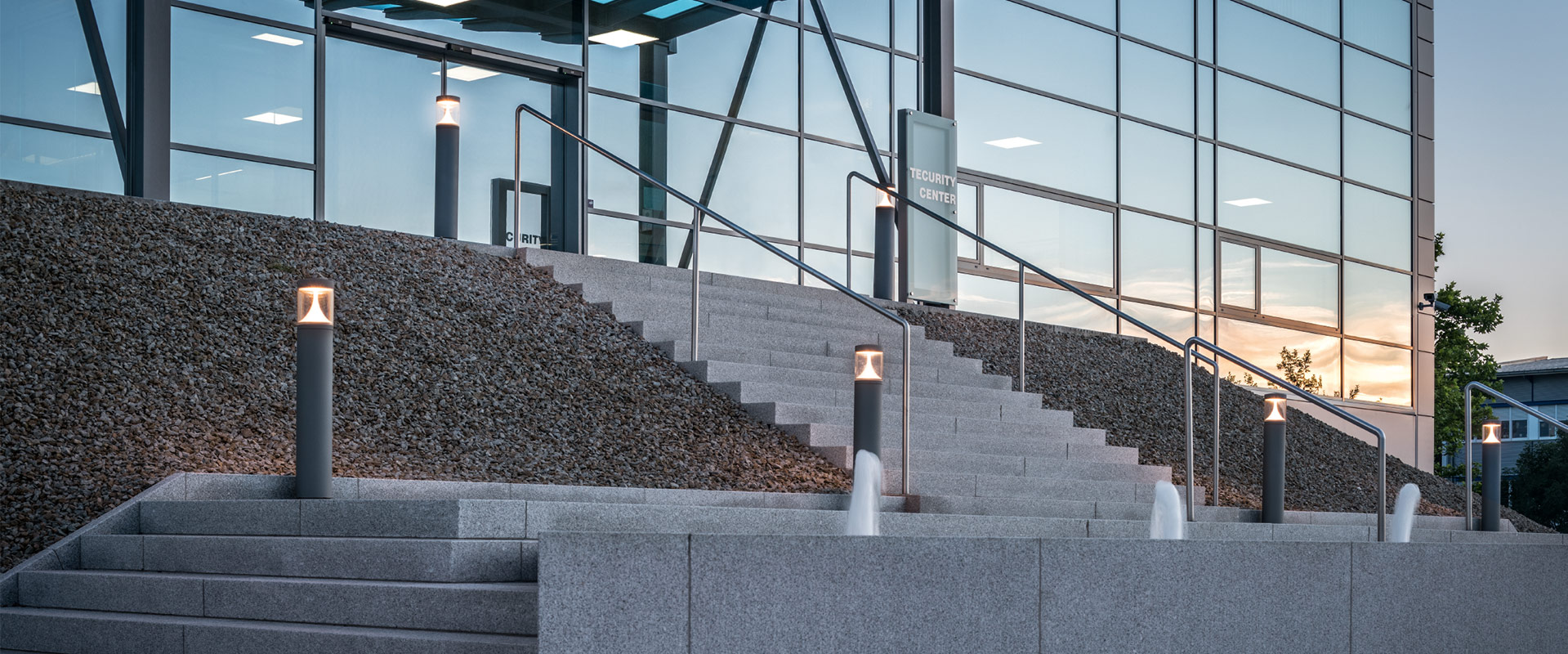 TRILUX 8841 LED
Powerful with style
The challenge
Designing decorative or prestigious outdoor areas provides buildings with a visual framework, whether decorative for a park-style look or a more sober design. Luminaires have the task of setting optical accents both during the day and at night. This however only succeeds if the luminaires can be diversely used despite a uniform overall design that is expressive enough not to become boring. As a matter of course the quality of light has to be a match.
The solution
The 8841 LED product range convinces with a characteristically concise appearance and a diversity with luminaire versions. The luminaire is available as a bollard, short bollard and wall luminaire. Divers wide light distributions and various lumen packages provide maximum visual comfort.
SUPERIOR LIGHTING TECHNOLOGY
Thanks to innovative photometrics, a bollard distance of up to 13 meters is possible between two luminaires.
VANDAL-PROOF
Additional vandalism protection is provided by an optional supporting column with continuous underground support
EFFICIENT THANKS TO MITIQ
MLTIQ-Technology ensures optimal light effects with minimum energy costs