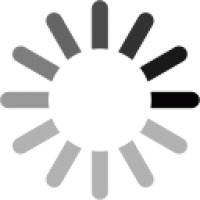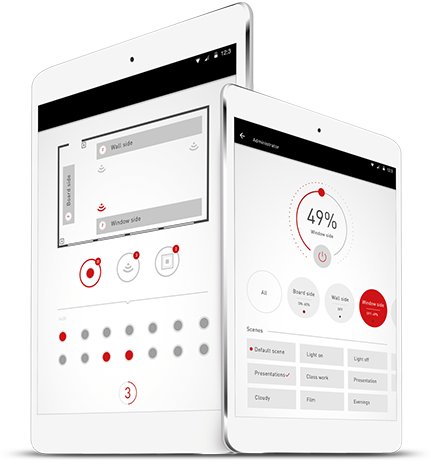 When intelligence comes to light
A perfectly attuned light management system
5 simple steps for commissioning!
"Simplify and optimise" is the LiveLink philosophy. Self-explanatory software with graphic interfaces makes commissioning simpler than ever before.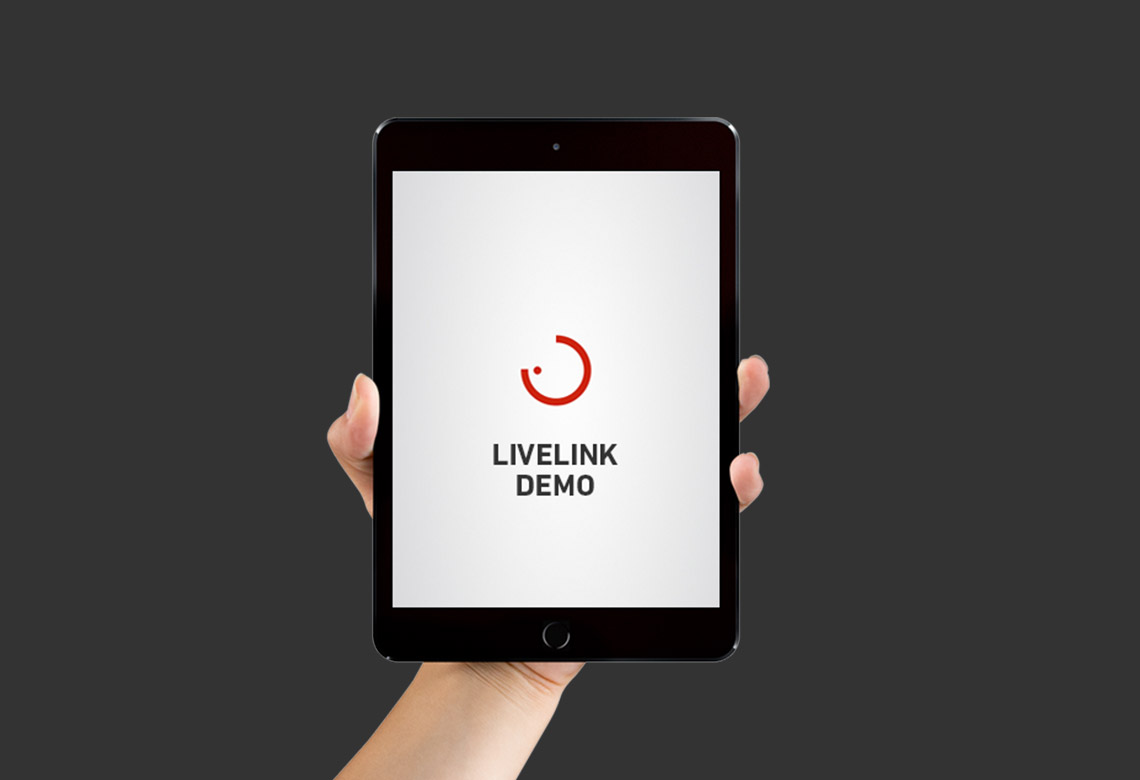 LiveLink – the bridge to the new world of light.
Intelligent light will revolutionise our everyday life just as the invention of the incandescent bulb did way back when. The entry of LED technology into the mass market already constitutes the foundation for these far-reaching changes. Already today, LED results in massive energy savings. But this does not, by a long shot, exhaust the opportunities. Light can support healing, improves our ability to concentrate and perform, and increases our well-being as well as safety and security. What are we missing for this revolution? Light management that provides new functions through intelligence and that makes planning and installation completely straight-forward.

Jointly with sensor technology specialist STEINEL, we have bundled our know-how and our specific experience and developed exactly said intelligent system: LiveLink.
Watch applications
A single system – Optimised for many applications.
Preset room configurations to simplify planning.
Intuitive plug & play configuration.
Time-saving, simple and risk free commissioning using a tablet.
Convenient, intelligent operation via an app or push-buttons.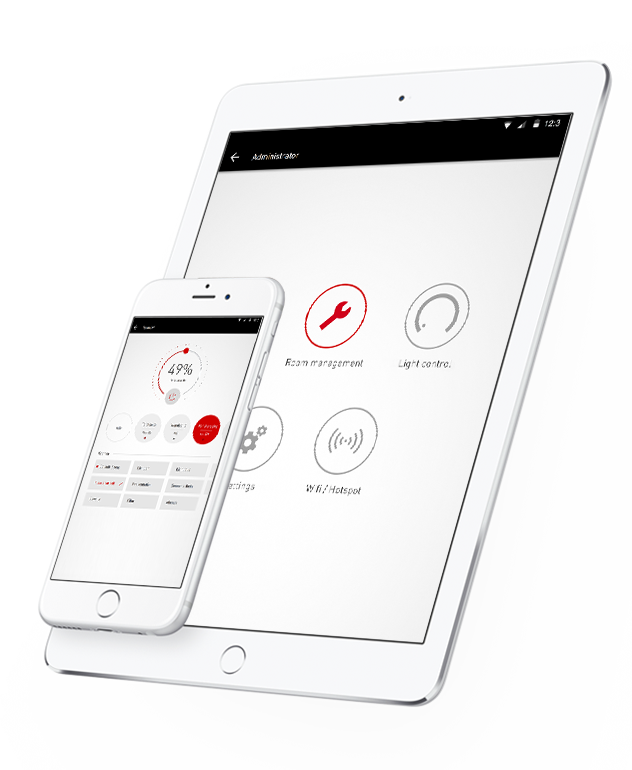 LiveLink simplifies and optimises light management.
Intelligent planning, mobile commissioning, comfortable control.
To optimise and to simplify. That is the philosophy of LiveLink. Therewith, every party involved – from the operator via the planner and installer all the way to the user – finds an optimal solution for their respective requirements. Self-explanatory software tools with graphical user interfaces alleviate complicated manuals. And all components interact seamlessly so that interface problems do not arise in the first place. That's our understanding of straight-forward light management.
Watch added values
Software at the service of the people who use it.
Touch, mark, move, drag & drop – everything works effortlessly.
The users' needs were the main focus during development of the LiveLink software. Software exists that almost nobody initially understands. That doesn't have to be the case. LiveLink apps are used intuitively, and feature high levels of user friendliness and maximum convenience. They also significantly simplify planning processes, commissioning and control.
Software in overview
The best of two worlds. United in a solution.
"With LiveLink, we have a perfectly attuned light management system that is as easy as imaginable to install and handle, and which is fully and completely oriented towards customer benefits."
Dietmar Zembrot, Chief Technical Officer of the TRILUX Group
What did motivate TRILUX and STEINEL to develop a joint light management system in the form of LiveLink? The existing light management systems on the market are very complicated and do not provide an ideal ratio of expenditure and customer benefits. In addition, a lot of the time the components are not optimally matched to one another. As experts in our respective industries, we wanted to jointly improve this. With LiveLink, we have a perfectly attuned light management system that is as easy as imaginable to install and handle, and which is fully and completely oriented towards customer benefits.
What are the benefits, in particular? Thanks to the straight-forward, guided "Plug & Play" installation, the installer does not need to have any special prior light management knowledge. The cabling is very straight-forward and the configuration is a matter of a few minutes. As such, any installer is able to offer an intelligent light management system with LiveLink and to create added value for his or her customers through energy savings or demand-oriented light scenarios. And end users can comfortably control their LiveLink system themselves via push-button or via app on the smart phone.
With this, LiveLink probably is high-priced, isn't it? To not use LiveLink is significantly more expensive! For the user, for the installer, and for the planner – because it is only with intelligence that we utilise all opportunities to save energy, time, and expenditures in the best way possible, and at the same time maximise the benefits.
"LiveLink delivers convenient light control, maximized energy efficiency and intuitive installation – perfect!"
Martin Frechen, managing director of STEINEL
Would you mind sharing a bit more about the background for your cooperation? "In addition to efficient luminaires, modern light requires an intelligent control and prerequisite to this control are precisely working sensors. They must detect even the tiniest of motion and react sensitively to the changing daylight. The intelligent control unit of the system is the LiveLink Controller, which we developed jointly, that can be operated comfortably via WLAN from a tablet PC or smart phone.

In our cooperation, our core competencies do supplement each other ideally. But our cooperation goes far beyond perfectly attuned components. With STEINEL and TRILUX, we are – together – providing about 200 years of experience in the area of professional lighting: Modern production, leading experts in the development, supported by a strong network of partners. Therewith, we are making intelligent light completely straight-forward for our customers in the future."
What are the benefits, in particular? Already in the planning phase, the planner can defined the functions and settings of the system and/or relay on pre-defined Use Cases. Via the app, the installer simply downloads those presets for commissioning to his or her tablet PC; this way it is ensured that the light scenes desired by the planner are also implemented. This is a huge advantage for all parties involved.

Take the first step into the new world of light.
We'd be glad to help: Do you need more information, would you like to talk to one of our experts or see a live demonstration at your place of work? Simply contact us and take the first step!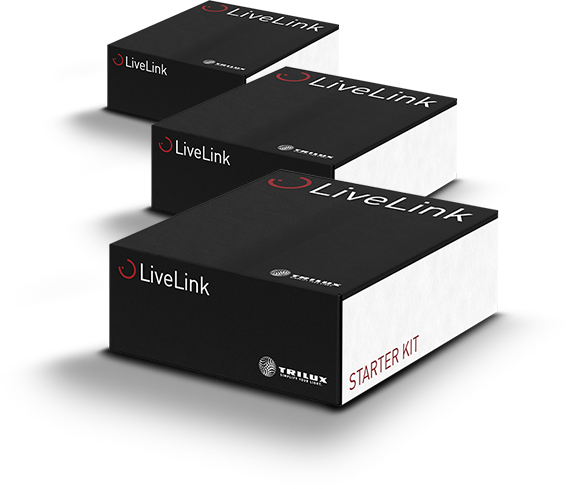 Would you like to find out more about LiveLink?