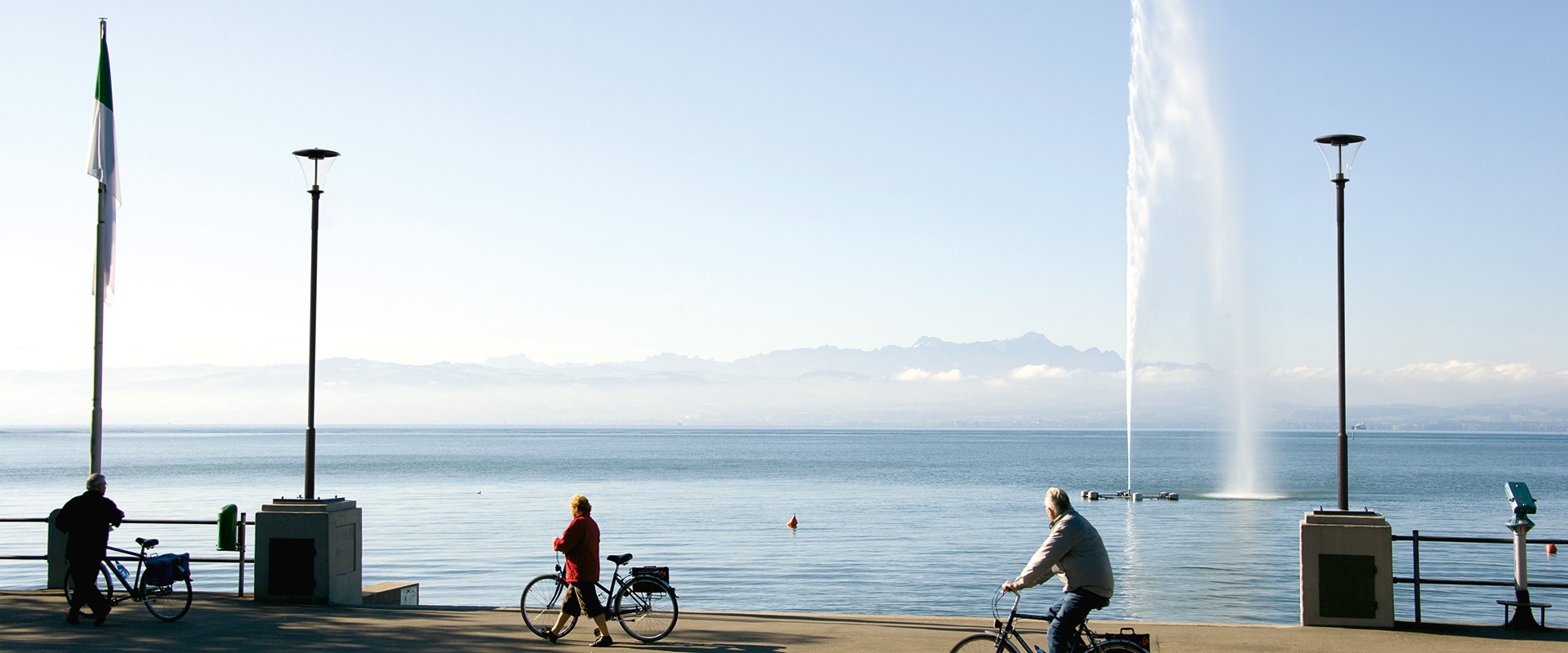 Lumantix LED
A decorative post luminaire for holistic outdoor lighting
The challenge
When refurbishing or newly installing outdoor lighting systems, a focus is not only placed on efficiency and functionality – towns, cities and local councils place increasing value on decorative post-top luminaires that upgrade the urban appearance. Luminaires are also wanted that thanks to their technical equipment remain state-of-the-art well into the future and can be flexibly upgraded.
The solution
Visually decorative and technically innovative – the post luminaires in the Lumantix LED range score with their attractive design and innovative lighting technology. Their beam characteristic can be individually adapted via a wide selection of special MLTIQ lenses (Multi-Lens Technology). The Smart Lighting Ready (SLR) version also allows smart city functions to be integrated via its Zhaga-standardised base.
Product and application images
Advantages with lighting design
Major planning flexibility and a wide application spectrum
The flexible Lumantix LED post-top luminaire is available in the three classic design shapes of cylinder, cone and classic ('mushroom') and can be configured according to needs with various beam characteristics and luminous flux packages as well as two selectable light colours. Lumantix LED also features various switching options: The version with simple power reduction facilitates reducing luminaire luminous flux by 50% by deactivating one control phase. The version with self-sufficient power reduction enables the luminaire luminous flux to be controlled via integrated evaluation electronics. The Smart Lighting Ready (SLR) version features a base standardised in compliance with Zhaga and enables the luminaire to be upgraded with a light management system.
A decorative outdoor luminaire for urban surroundings
The decorative Lumantix LED blends into any building surroundings thanks to its classic design and enhances urban scenes in the form of municipal outdoor lighting. This gives planners diverse solutions with these post-top luminaires for optimally illuminating car parks, entrance areas, paths around buildings and urban streets and plazas.
Customised illumination
The efficient optical system of the post-top luminaire enables perfect illumination even with wide luminaire spacing thanks to Multi-Lens Technology (MLTIQ) – whether for urban routes and plazas or areas around buildings. The Constant Light Output (CLO) technology also achieves uniform luminous flux over the complete service life, ensuring the Lumantix LED supplies constantly high quality of light.
For refurbishment and new installations – one solution for all
With refurbishments and new installations, high energy efficiency and a long service life are central selection criteria for outdoor luminaires. Lumantix LED scores points in both cases. Even in the version with simple power reduction the luminaire scores with low operating costs, and as a refurbishment solution achieves high energy-saving potential compared to conventional lighting systems.
Advantages in operation
High energy efficiency, low operating costs
The post-top luminaire is especially energy-efficient with up to 115 lm/W and a service life of 100,000 hours tg 25 ˚C (L80). Compared to conventional solutions it therefore achieves significantly lower operating costs, so that investments for the purchase are paid back after a short time. From this time onwards operators save real cash both with lighting refurbishment projects and new installations.
Perfect light for the complete city
Streets, paths, plazas, pedestrian zones or parking areas – each of these areas places specific demands on the outdoor lighting. The solution: with the especially high quality and performative Multi-Lens Technology (MLTIQ) the beam characteristic of Lumantix LED can be ideally adapted to the individual framework conditions. This makes the luminaire precisely the right lighting solution for the specific requirements in the outdoor application.
Decorative outdoor lighting with smart functions
With its attractive shapes and classic design variants as cylinder, cone or classic ('mushroom'), Lumantix LED not only blends harmoniously into any surroundings but also visually upgrades areas around buildings and urban spaces. With the Smart Lighting Ready (SLR) version with a Zhaga-standardised base it is also possible to integrate a light management system for realising e.g. smart city functions.
PERFECT ILLUMINATION
Multi-Lens Technology (MLTIQ) enables perfect illumination for highly different applications
CONSISTENTLY GOOD QUALITY OF LIGHT
Constant Light Output (CLO) ensures uniform luminous flux over the complete service life
SMART LIGHTING-READY
In the Smart-Lighting-Ready version (SLR) it is possible to integrate smart city functions via the Zhaga-standardised base
Technical Features
REFERENCE, VALUE:
Available with luminous flux packages from 1,000 lm to 4,200 lm
Energy efficiency of up to 115 lm/W, very long service life L80 of 100,000 h tg 25 ˚C
Three different light distributions: asymmetric wide (AB), rotationally symmetric wide (RB) and extremely symmetric wide (SB)
Available in colour temperatures 3,000 K and 4,000 K
IP65 protection rating
Equipped with innovative Multi-Lens Technology (MLTIQ)
Constant Light Output (CLO)
Available as a version with power reduction via the control phase, as a version with self-sufficient power reduction, or as a Smart Lighting Ready (SLR) version with interface for light management
Accessory for the cylinder luminaire: a canopy that lends the luminaire a lantern character