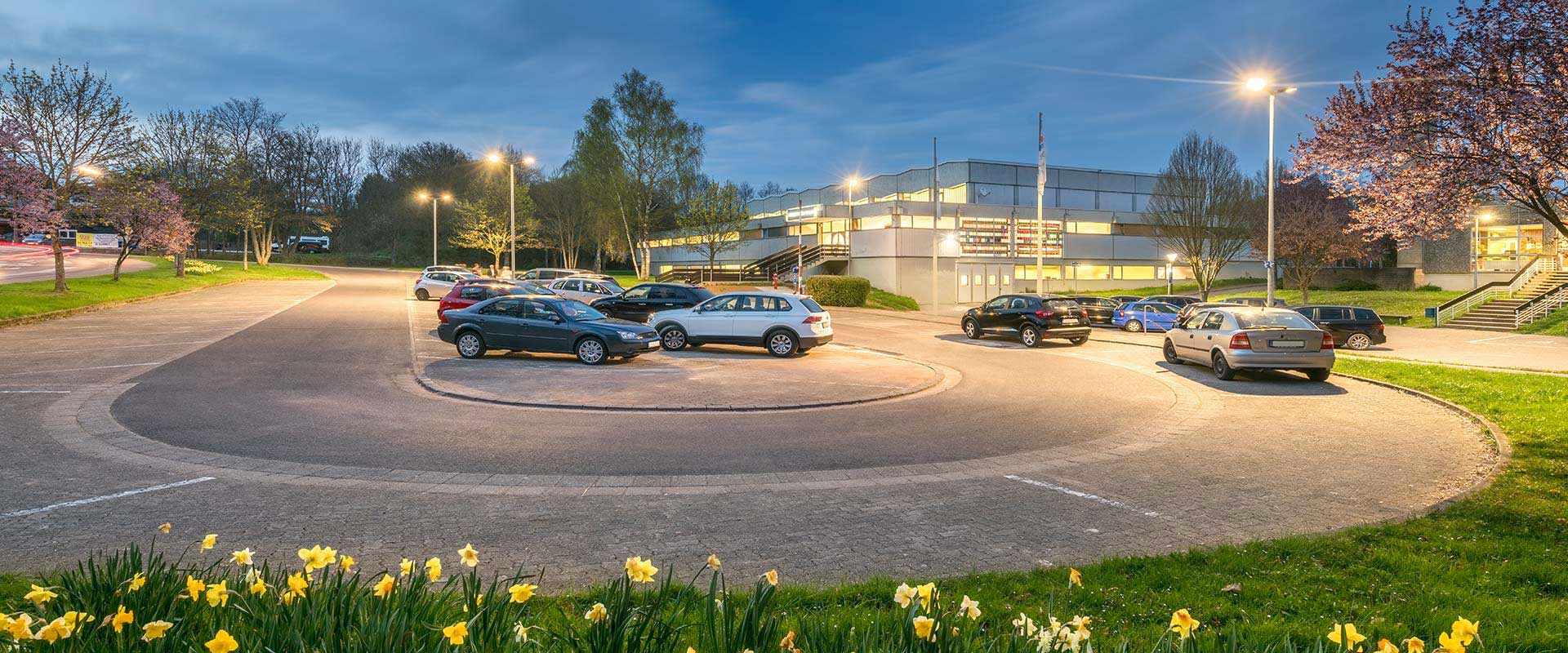 LED LIGHTING FOR PARKING LOTS
Company parking lots are desired and sought-after. To ensure that parking does not become a daily source of annoyance and stress, optimum illumination of the parking lots, car parks and paths is elementary. Safety and orientation have top priority, enabling visitors and employees to simply find their way about.
This requires efficient, reliable outdoor lighting with robust, weather-resistant post luminaires or light columns that ensure a high quality of light. Durable, low maintenance continuous lines/weather-proof luminaires guarantee long-term orientation in car parks.
RIGHT IN THE CENTRE OF ATTENTION
Our outdoor lighting solutions are not only the perfect solution for street lighting, but are also used next to buildings as well as on green spaces and open areas.
Car Park refurbishment with TRILUX
Everything except Stress
Lighting refurbishment offers enormous potential and makes sense both economically and ecologically. However, the selection, planning and installation of a sustainable lighting solution involve high levels of effort for operators. For us, on the other hand, it's our daily bread.
Lighting solutions for car parks