Crop's - Ooigem, Belgium
First transparency, then light
Date

Category

Trilux Inspirations

Comments
Frozen food producer places its trust in the cool elegance of TRILUX Lateralo Plus
The new construction of an office storey for the Crop's deep-freeze fruit and vegetable producer in the Belgian town of Ooigem is precisely according to the character of the architecture. High quality LED technology from TRILUX was specified in accordance with the concise, modern design of the building.
The lighting manufacturer knows precisely what planners and architects need, and a winning combination of appearance and functionality was the result. When the decision was made to expand the existing Crop's office building at its headquarters in Ooigem by a further storey, the architect aimed to integrate luminaires that harmonised with his design.
He specified TRILUX Lateralo Plus. The luminaire is an architect's dream – purist, transparent and free of cables. Its minimised design gives it a floating appearance and ideally complements the architecture of the office penthouse with its generous fenestration, clear lines and muted colours. Simultaneously, the LED system generates high-lumen output, glare-free light for optimum lighting comfort at computer screen workstations.

In switched-off state the reflector has a transparent appearance for observers because the LEDs are integrated into the edges of the luminaire. The light itself is distributed across two levels due to innovative prismatic technology, and when switched on the luminaire emits both direct and indirect glare-free light at a ratio of 50:50. The reflector
then appears white. Indirect light flatters objects with soft shadows and the direct light ensures very good visual conditions for work at desks and on computer screens. The transparent, weightless look of the suspended LED luminaire is emphasised with a design without power cable - power feed to the luminaire is via the filigree wire suspension. "Die Lateralo Plus inspires with its consistent purism," stated Willem Dammers, Managing Director of TRILUX BENELUX. "Good looks and functionality come together – our claim of Simplify Your Light shows itself from its very best side."

Crop's already uses TRILUX products in its manufacturing areas. Highly robust Nextrema luminaires have been installed in a large freezing facility with extreme ambient conditions. These positive experiences contributed to Crop's once again taking the decision for TRILUX with its new office complex – this time the 9,100 lumen version of the Lateralo Plus.
With a luminous efficiency of 101 lumens per watt, the ultra-flat suspended LED luminaire features high energy efficiency and a nominal service life of 70,000 operating hours.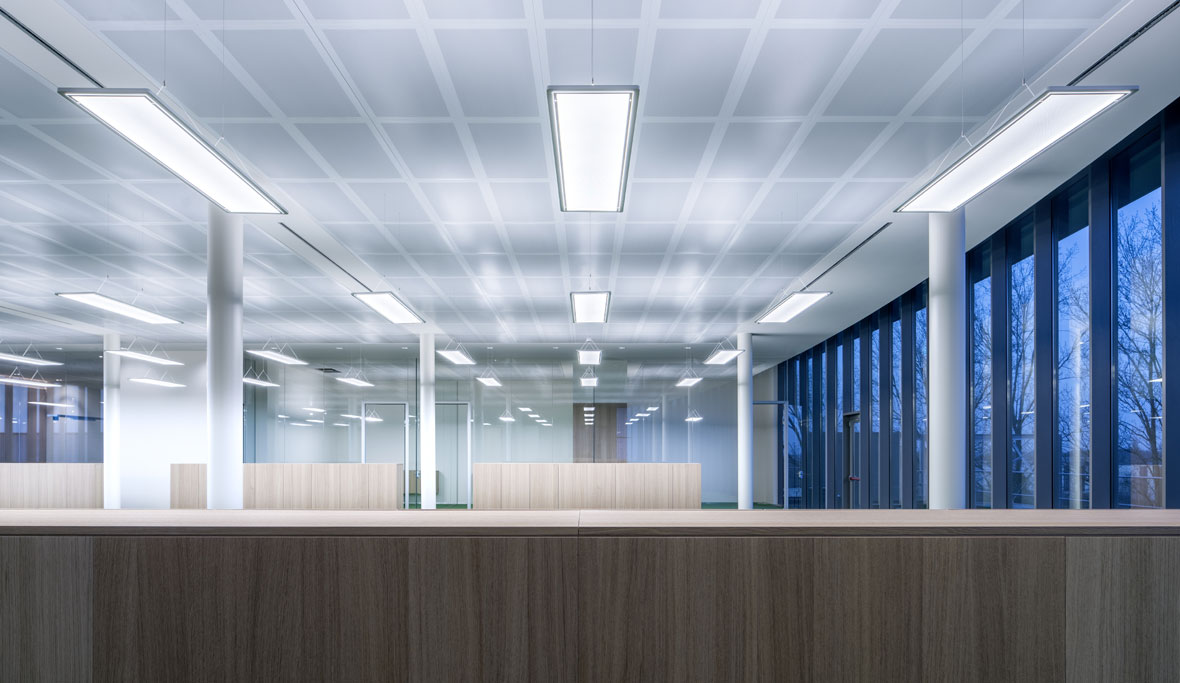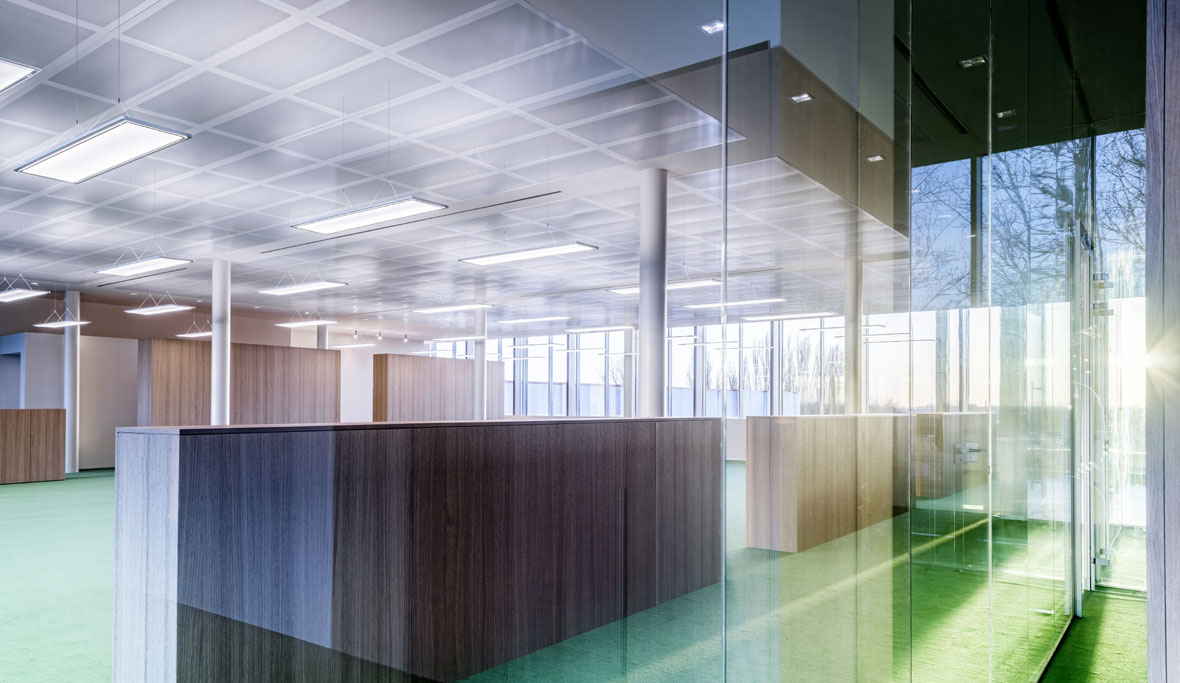 Building
Crop's N.V. - Ooigem, Belgium
Construction project
New construction of an office storey
Lighting systems
TRILUX Lateralo Plus