Future research - Dübendorf, Switzerland
In the form of the "Nest", the real lab run a unique research facility is arising in Dübendorf, Switzerland
Date

Category

Trilux Inspirations

Comments
Together with the country's leading universities and international companies, pioneering products, materials and technologies can be tested under real conditions here – and key innovations in different fields advanced.
Designed by Eidgenössische Materialprüfungs- und For­schungsanstalt (EMPA) as an open, dynamic platform, the "Nest" real lab enables direct knowledge transfer between R&D and the corporate world. The very appearance of the building shows this: Around an access core, several research units can be incorporated on different levels independent of one another.
These units allow individual solutions to be tested under close-to-real conditions within the facility and different issues to be addressed holistically. In the "Meet2Create" research unit, for example, with Lucerne University of Applied Sciences and Arts as the patron, the interaction of people, space and technology is evaluated and optimised for the world of work. The goal: to adapt the offices of tomorrow to constantly changing requirements.
Using three office scenarios, flexible and customisable systems are tested as the basis for coherent product development. Intelligent control systems such as TRILUX's LiveLink (combined here with the TRILUX Architectural special "Skygarden" luminaire) are carefully tested in an everyday setting. The synergies "Nest" offers come to light here: partner companies involved not only collect data but also use the Meet2Create rooms – and get a clear view of things.
In the "Vision Wood" residential module, the focus is on the diverse uses of wood and its energy aspects. In the residential unit initiated by EMPA and ETH Zurich innovative wood composites and functional surface coatings are used. Not only are the properties of the materials tested key, but also the ambient climate and atmosphere. Different lighting scenarios were created to meet the demands of the different living quarters.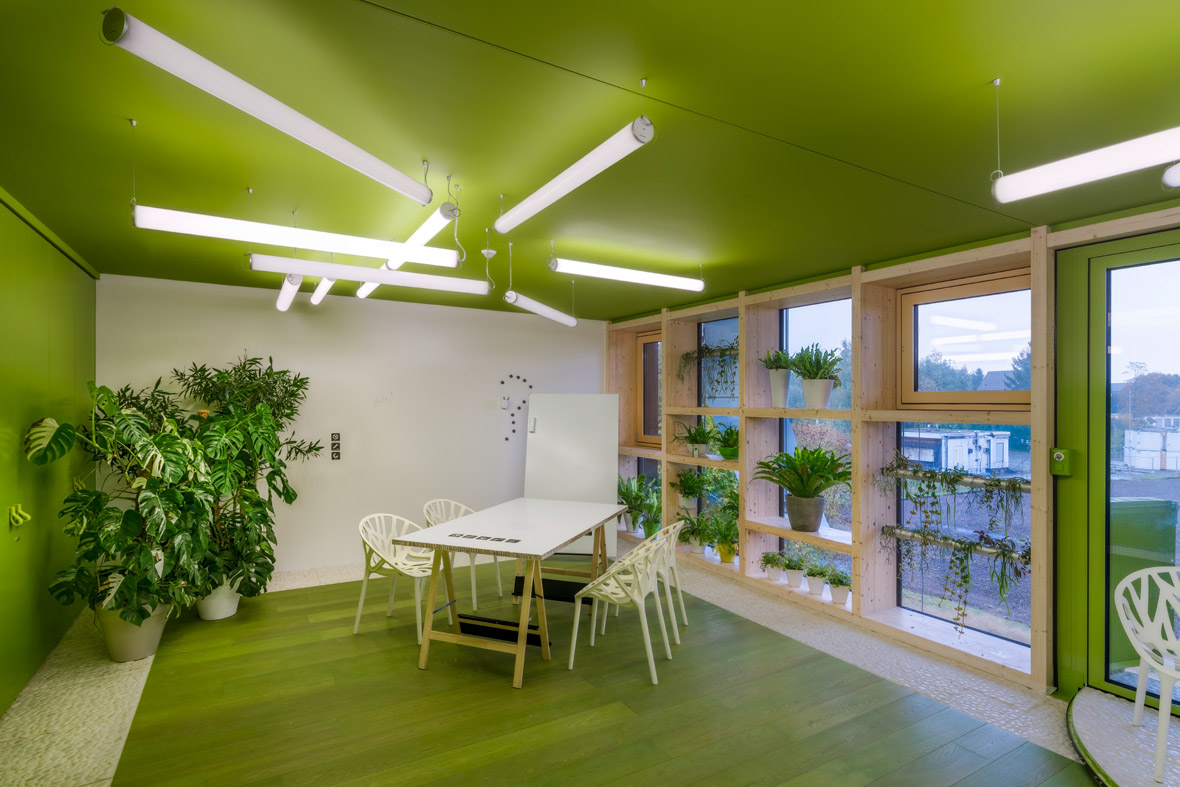 The Meet2Create research unit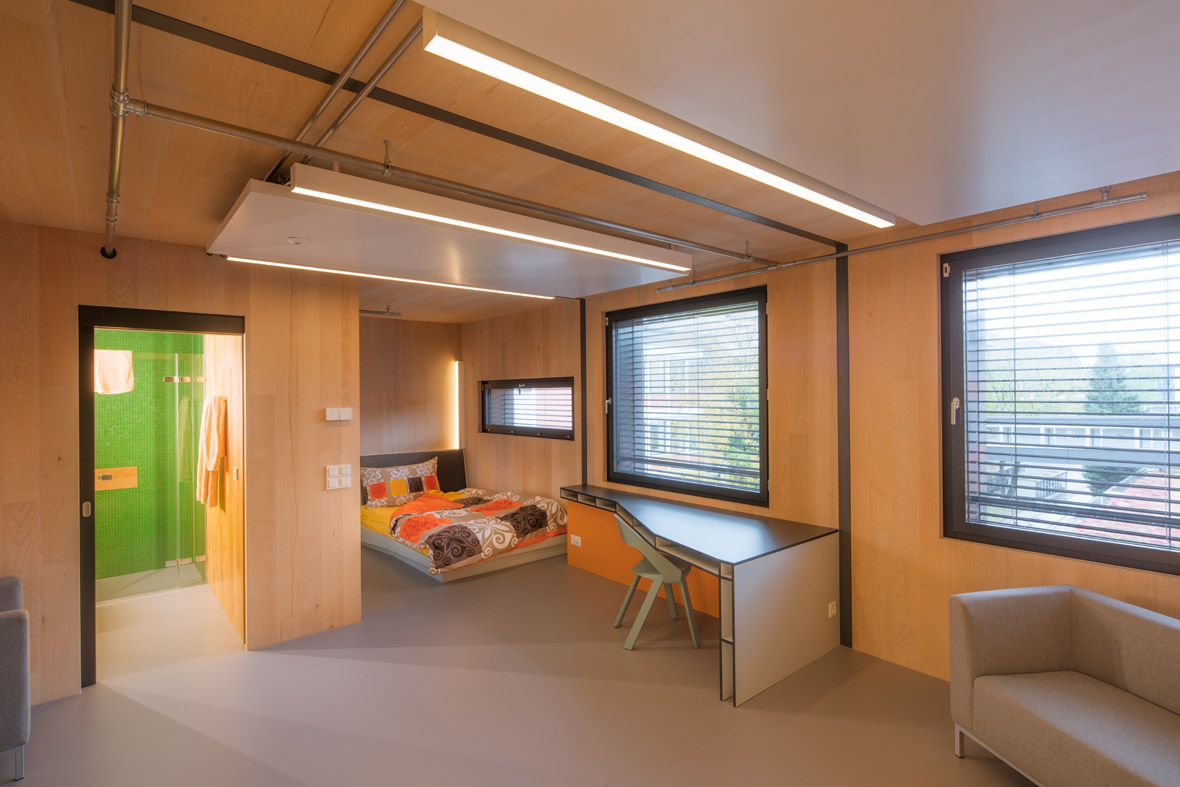 The Vision Wood residential module
In the corridors, TRILUX's design luminaire Polaron IQ supports a homely mood, while in the rooms LC67 light strips spell a controlled, variable lighting system. In the kitchen, strong Coriflex beams illuminate the worktops evenly, while the Lesima 200 pendant luminaire otherwise provides pleasant light.
A module is now being planned combining work and living spaces, with the focus on highly efficient concrete shell structures. Not only ultra-light components boost efficiency. Indeed, in combination with adaptive facilities technology and a solar façade, the unit is set to generate 50 percent more electricity than it requires.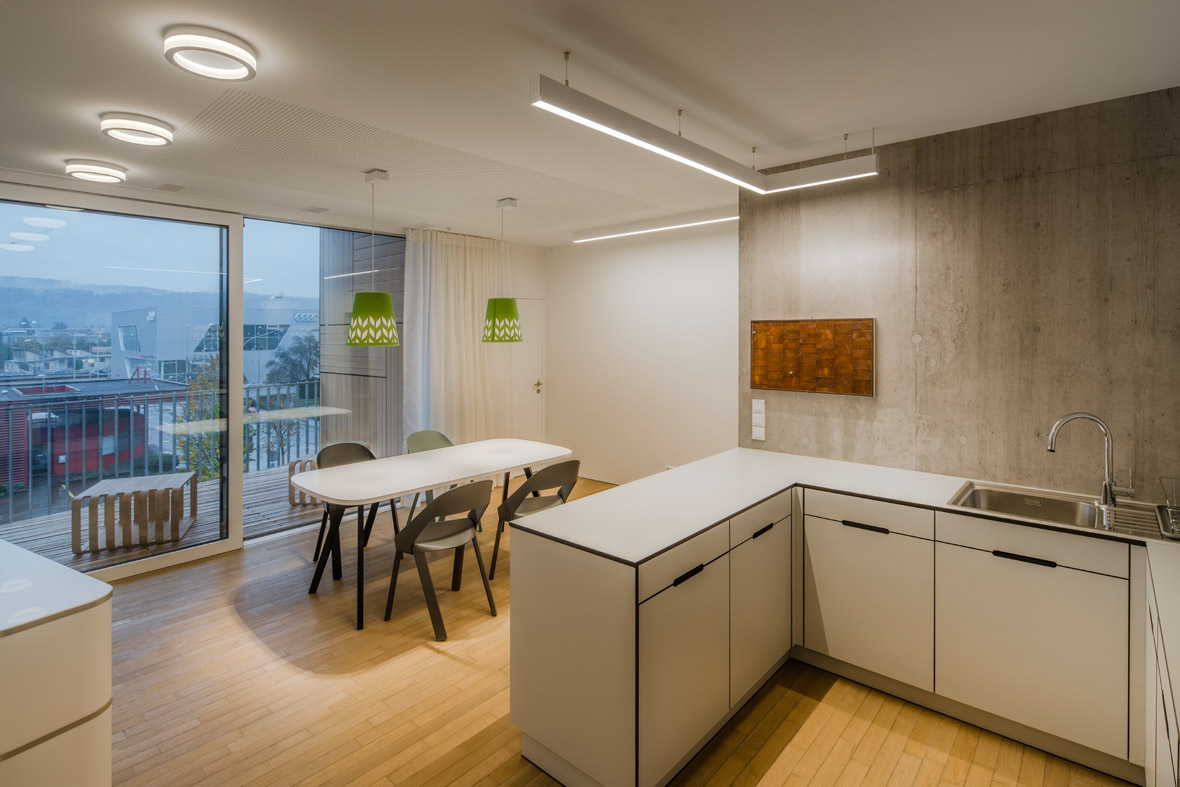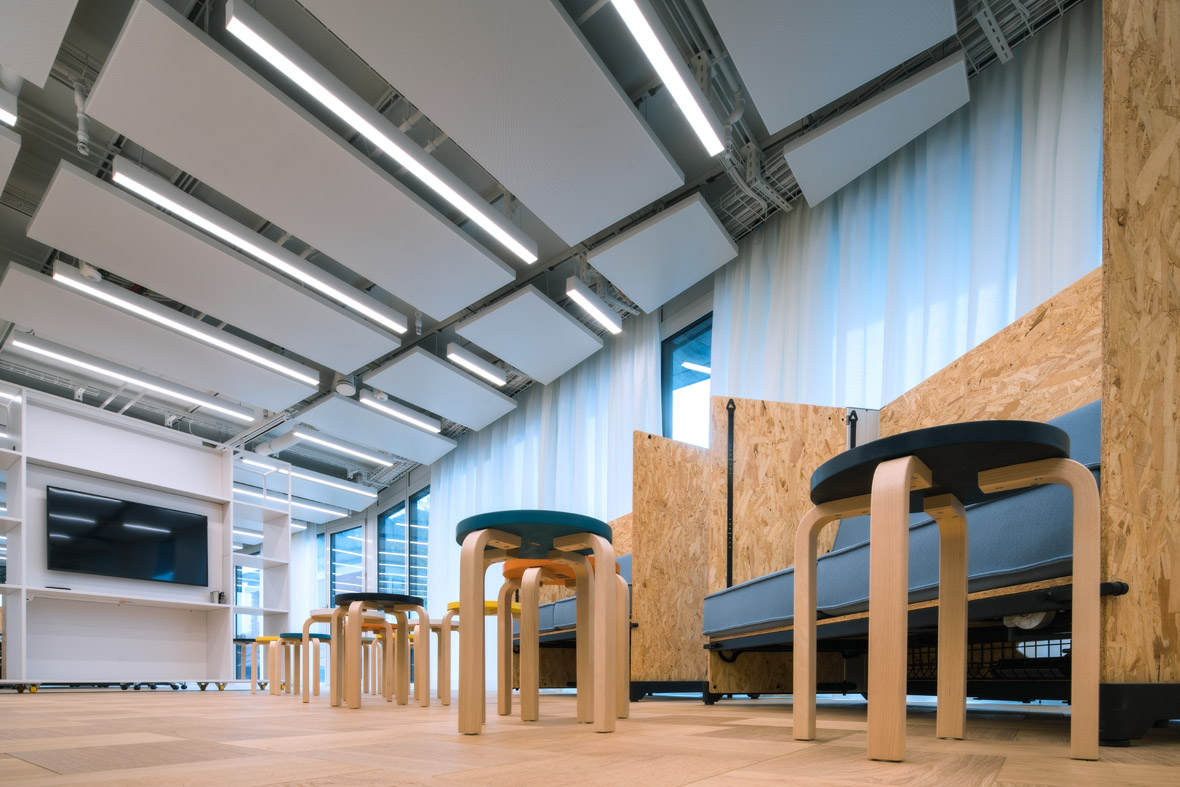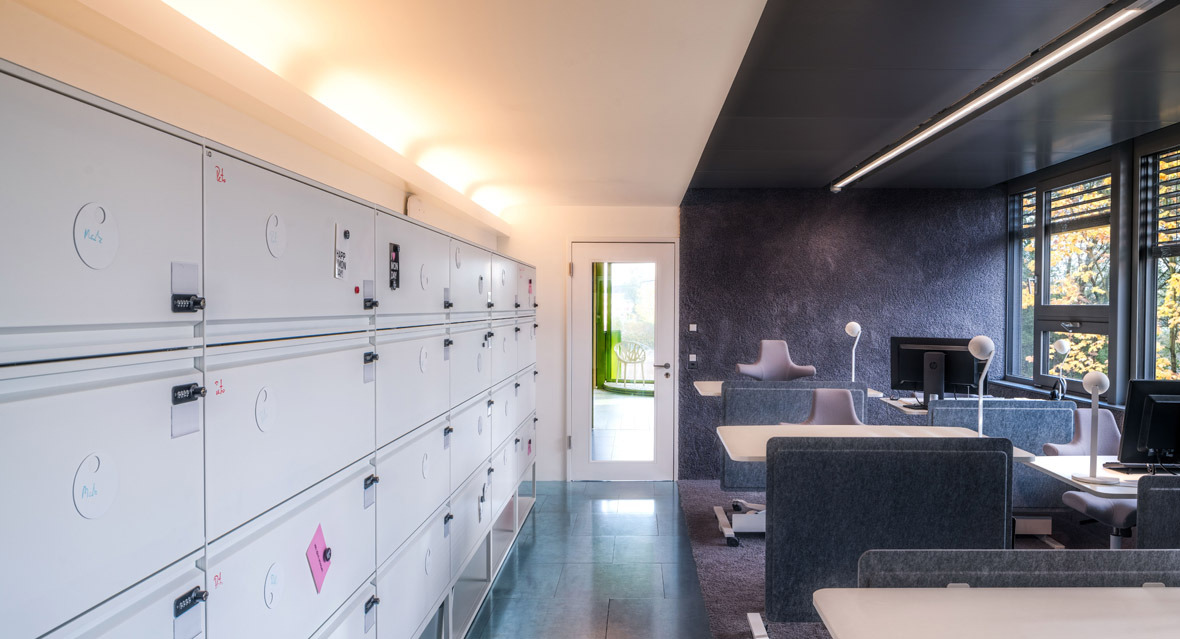 Location
Dübendorf, CH
Developer
Swiss Federal Laboratories for Materials Testing and Research (Empa), Dübendorf, CH
Architect
Gramazio Kohler Architects, Zurich, CH
Photos
Roman Keller / Empa, Dübendorf, CH
Special luminaires
Skygarden
E-Line OT tunable white
Light control
LiveLink
Luminaires
Solvan Flow
Light Channel LC67
Lateralo R
Polaron IQ
Lesima 200
Coriflex