OMC Fair Ravenna
How can lighting contribute to a sustainable future?
Date

02. Sep 2021

Category

Trilux Insights

Comments
OMC Med Conference and Exhibition is a high-class, international forum, which is characterized by high-level engagement, dialogue and discussion. This year, it takes place from 28 to 30 September 2021 in Ravenna (Italy). TRILUX invites you to visit our stand at the OMC fair during these three days. Our team is looking forward to connecting with you to discuss sustainability and to get inspired together.
Just as OMC, TRILUX aims to create long term value for our customers and the environment. We embrace the current energy transition as an opportunity to grow. We believe in forming strong alliances with our partners to contribute to a sustainable energy future.
TRILUX and ZALUX (expert partner for explosion proof luminaires within TRILUX GROUP) will be present as exhibitors at the same booth. You can download the floorplan here. Our team is looking forward to presenting our best lighting solutions and our smartest applications. Next to that, we are keen to discuss sustainable energy topics with you, and to show you how you can benefit from our tailor-made smart solutions.
Sustainable solutions for a brighter future
At our booth, we proudly present our ATEX portfolio as well as some of our industrial products and light management solutions. In this blog article, we will already give you a quick preview of the smart solutions, which will be highlighted at the OMC:
ATEX explosion-proof luminaires by ZALUX
TRILUX lighting solutions for the industry
TRILUX Light management solutions
TRILUX Light management solutions
Intelligent light management systems are indispensable in monitoring sustainable lighting solutions. They increase the quality of light, and can create an optimal energy balance, as well as a long service life. With a powerful light management system, lighting can become a smart partner, which is able to perfectly adapt to the needs of the user. Sustainable solutions offer far more than just customized light.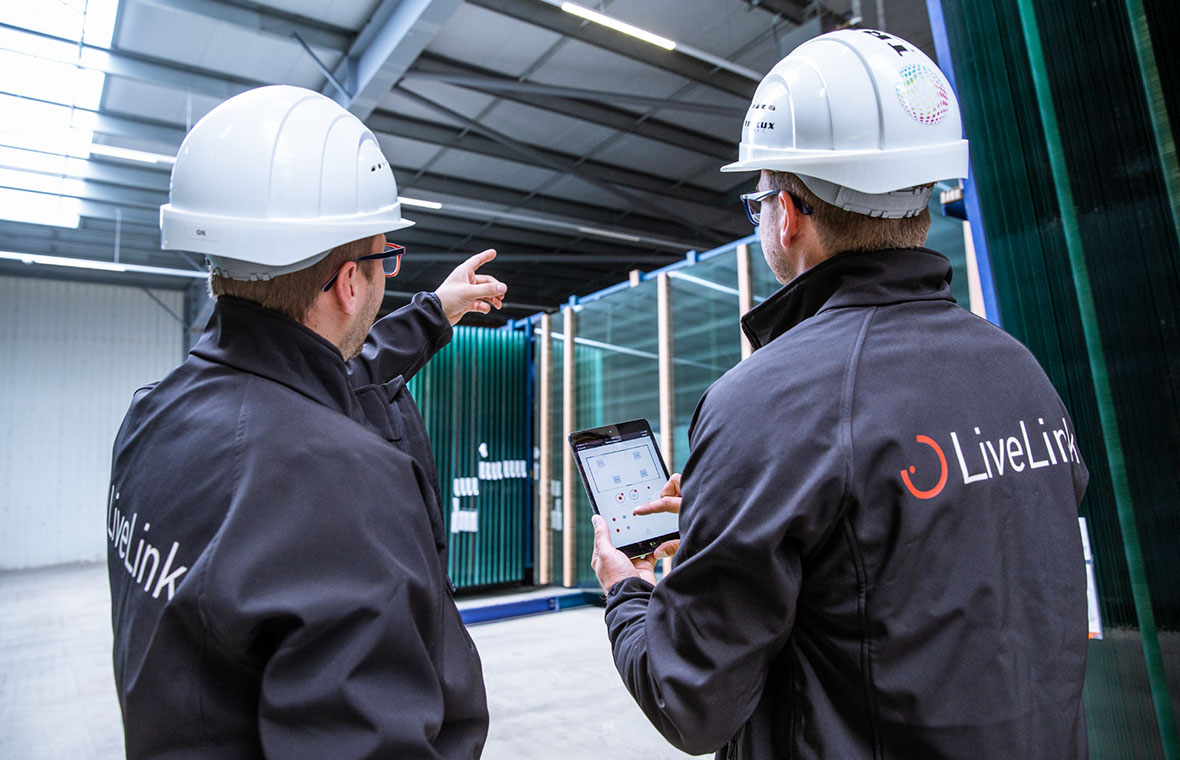 LiveLink
Everything perfectly regulated!
Our intelligent light management tool LiveLink has many features, starting with simple control via sensor or app, through Human Centric Lighting, to complex Cloud applications such as predictive maintenance. In addition, "non-lighting" IoT applications can be implemented as an infrastructure at lighting speed via plug & play via the lighting network. That is what we call "beyond lighting".
Our light management system TRILUX LiveLink is compatible with all TRILUX applications. There are three LiveLink varieties: LiveLink Basic, LiveLink Wireless and LiveLink Premium.
Follow our team's activities during the OMC
During our presence at the OMC fair, our team will share daily updates with you regarding their activities. There will be added several updates in the section below. Make sure to regularly check this webpage or follow us via social media to stay up-to-date.
We are looking forward to connecting with you!