Sergio
Date

Category

Trilux Insights

Comments
Hola Sergio. You have been on board at TRILUX since 2021. What is special about your job?
Lighting to me represents the culmination of architectural work. It brings a rush of adrenaline upon reaching the perfect lighting arrangement. The ability to paint projects with light and breathe life into them is truly magical and fulfilling. Being able to participate in enhancing projects through lighting interventions is a fantastic experience.
What do you like to do in your free time?
I firmly believe in the message "Mens sana in corpore sano" – a healthy mind shall dwell in a healthy body. As a passionate sports enthusiast, my current practice of choice is padel, which allows me to switch off from the daily hustle and immerse myself in the sheer joy of self-care and well-being. Engaging in padel not only brings physical benefits but also provides a profound sense of enjoyment and fulfillment. It is during these moments on the court that I truly relish the beauty of nurturing myself while reveling in the sport I love.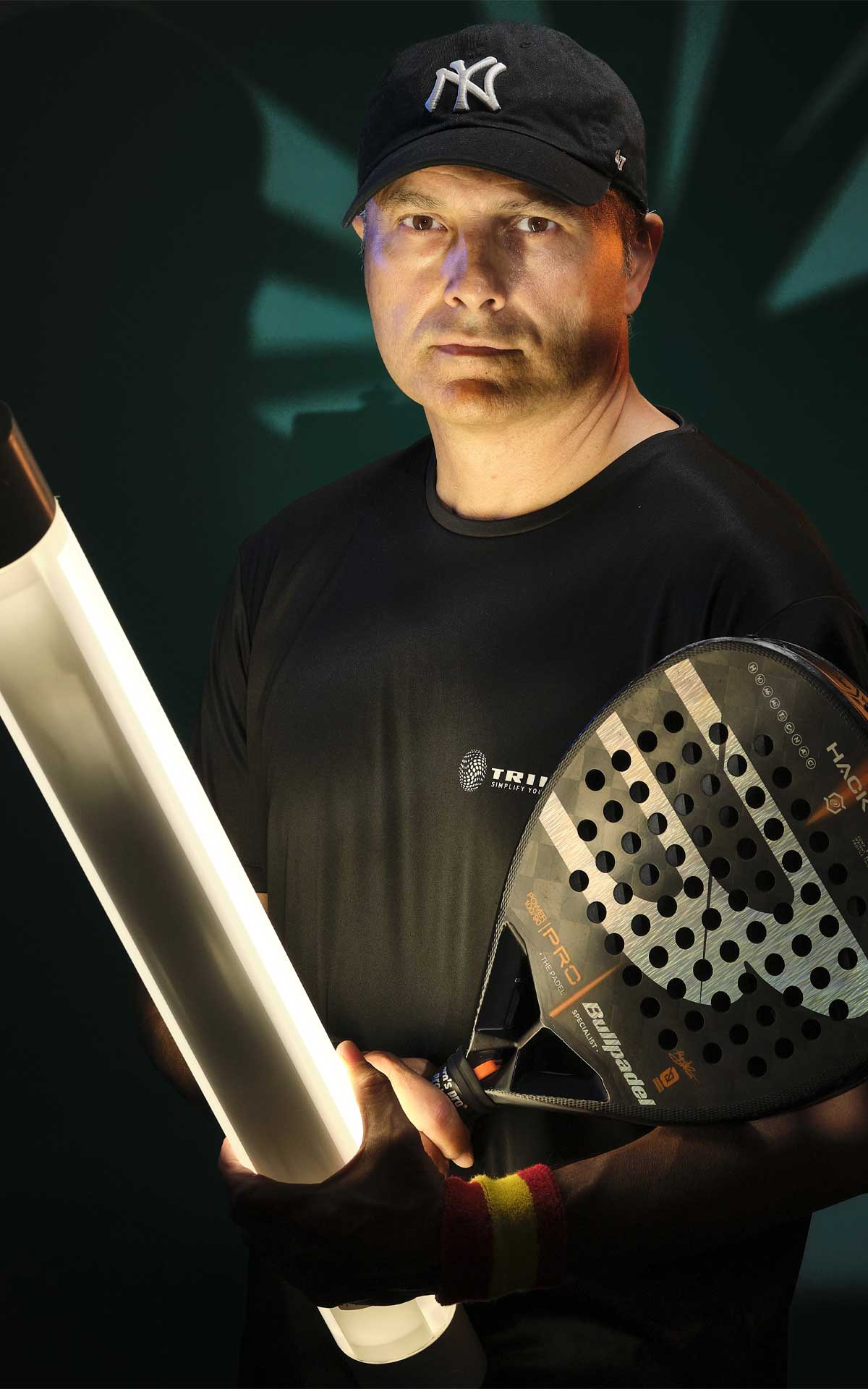 What is your most special moment since you joined TRILUX?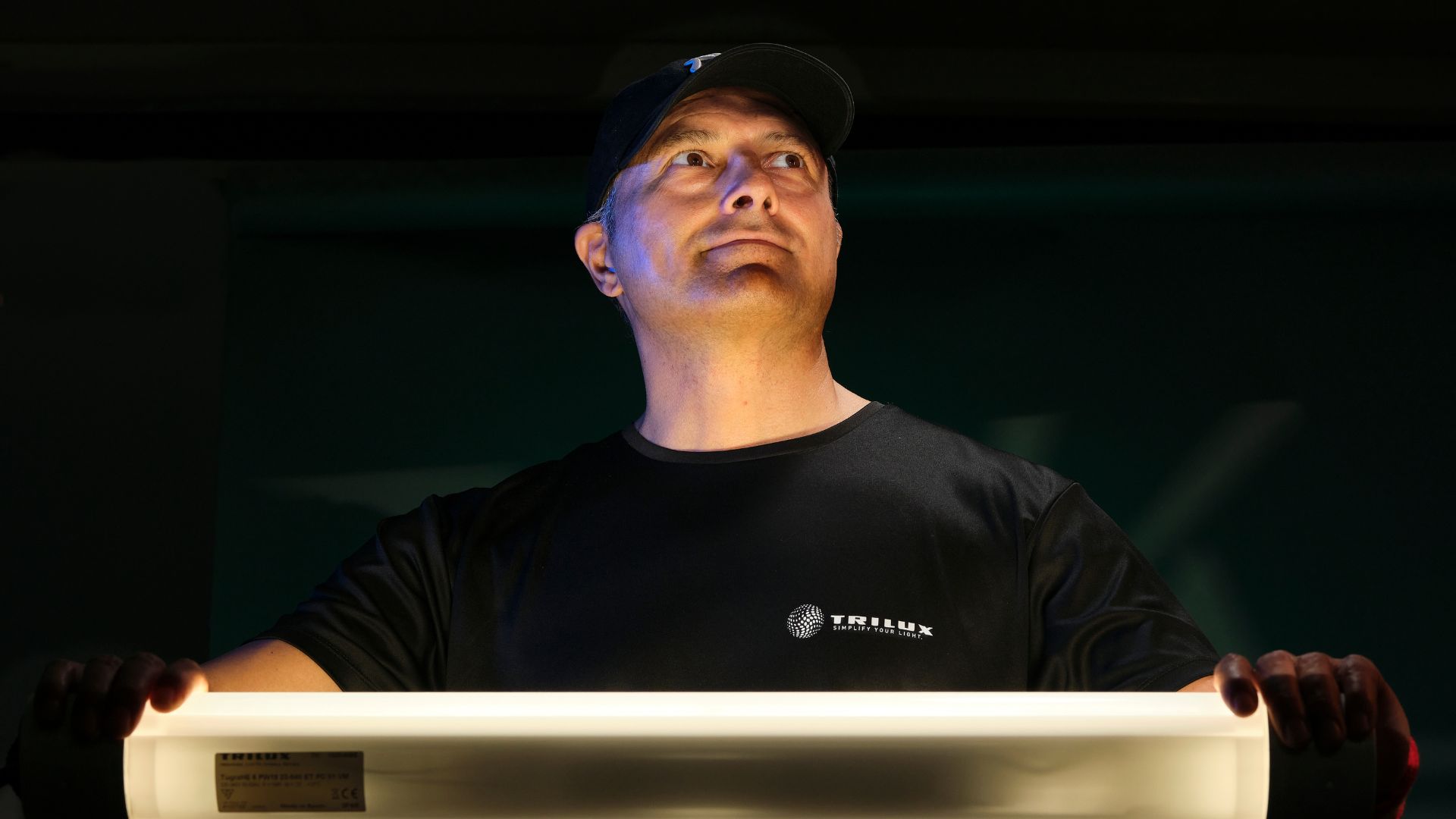 Last year, there was a truly special moment when we gathered alongside clients and colleagues from TRILUX at the Monasterio de Piedra for the Living Contrasts program. This event has immense emotional significance for me, as it reaffirmed the unwavering support of the company, evoked a strong sense of camaraderie within the team, and deepened my connection to the project at hand.
Also, the annual meetings with my colleagues are important to me as they provide the opportunity to reflect together on our achievements and set new goals. But there are also the "little" moments in the daily business that I cherish. Each time I make a sale and capture moments through pictures after completing the project, it serves as a reaffirmation of my dedication and hard work. The tangible evidence of a successful sale and a job well done brings immense satisfaction and pride.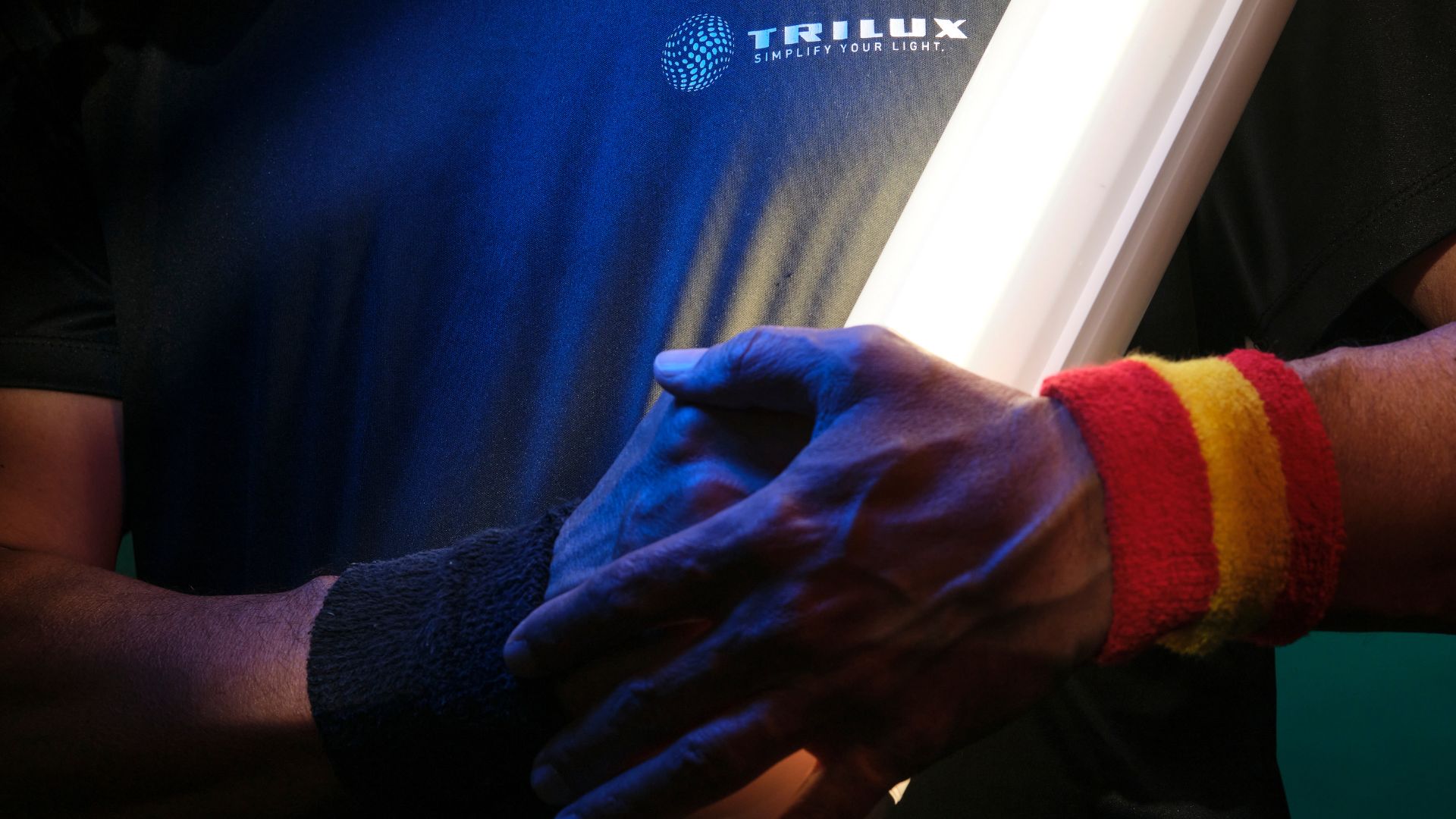 Do you have a perfect product or solution?
The E-Line is spectacular, standing out for its exceptional efficiency and as a complete solution. As our flagship, it serves as our "letter of introduction", showcasing our innovation and expertise. It's a product for which we know the entire market. Besides that, it is a very aesthetic and functional product that will become a huge success.