Occupational health and safety management
The management of occupational health and safety for employees is firmly anchored in all structures and processes at TRILUX. In addition to mandatory requirements, a framework for action was created to ensure systematic and effective prevention. High standards and extensive sets of measures ensure that accidents at work are avoided and health strain on employees is minimised.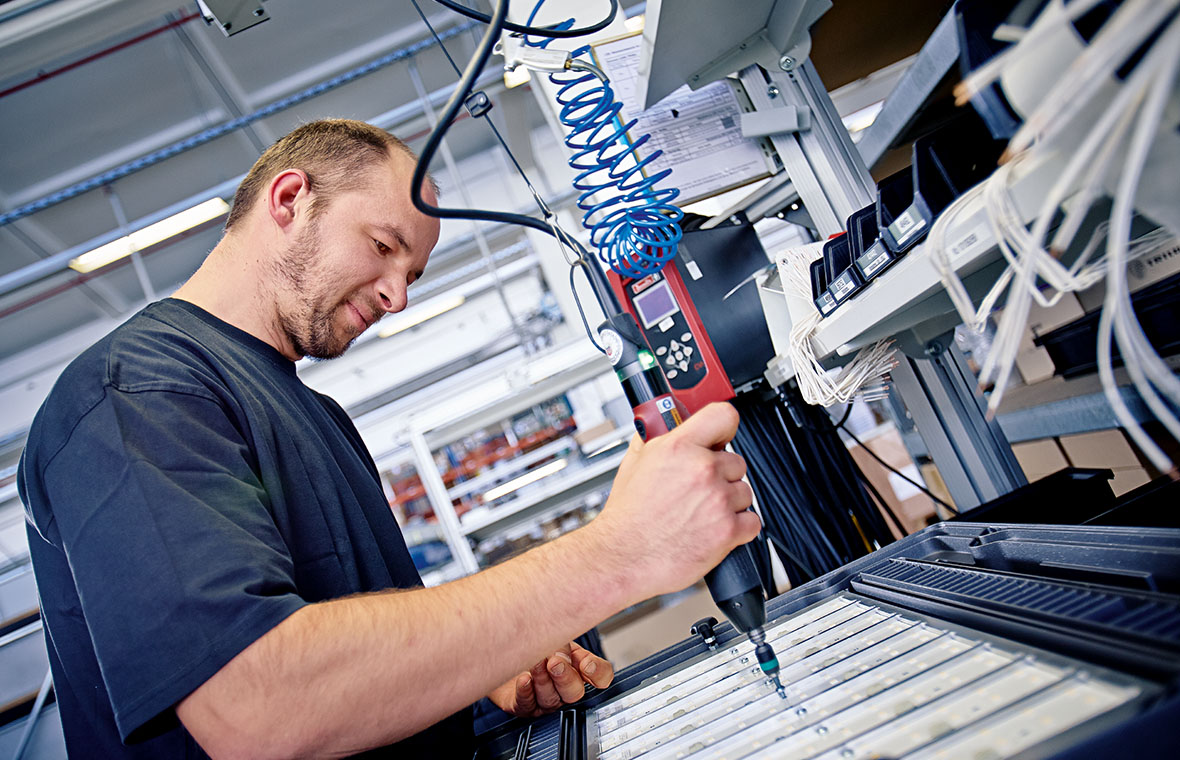 Every accident is one accident too many, which is why it is a matter of course for TRILUX that all its companies around the world fully comply with all occupational health and safety regulations – both in accordance with the respective national legislation and with international standards. At many locations, more far-reaching concepts for accident prevention are in place, which are continuously adapted to current challenges. The management approach related to occupational health and safety is based on the principles of prevention and continuous improvement. This strategy's success is confirmed by the fact that the number of accidents has been declining for over ten years.
TRILUX has signed the global "Vision Zero". It is a preventive approach in the dimensions of safety, health and well-being at all levels of work. Vision Zero's roadmap follows Seven Golden Rules, all based on proven proactive management concepts.
Prevention is most effective if it is organised and implemented according to systematic approaches. TRILUX therefore introduced integrated management systems (IMS) for occupational safety (in accordance with BS OHSAS 18001) and environmental protection (in accordance with ISO 14001) for all operating facilities at the Arnsberg site and for the sites in Zaragoza and Alhama de Aragón in Spain, as well as energy management (in accordance with ISO 50001) at the Arnsberg site. The development of these voluntary systems started in 2010. They are managed through modern digital document management systems. For TRILUX GmbH & Co. KG and TRILUX Group Management GmbH, the occupational health and safety management system has been certified since 2012 by the BG ETEM (Berufsgenossenschaft Energie Textil Elektro Medienerzeugnisse). Its effect and further development in operational practice are confirmed by regular recertifications. The site in China (ICT) operates its own occupational health and safety management system integrated into the core processes. Management system officers and specialists for occupational safety alike report directly to the respective managing directors of each company.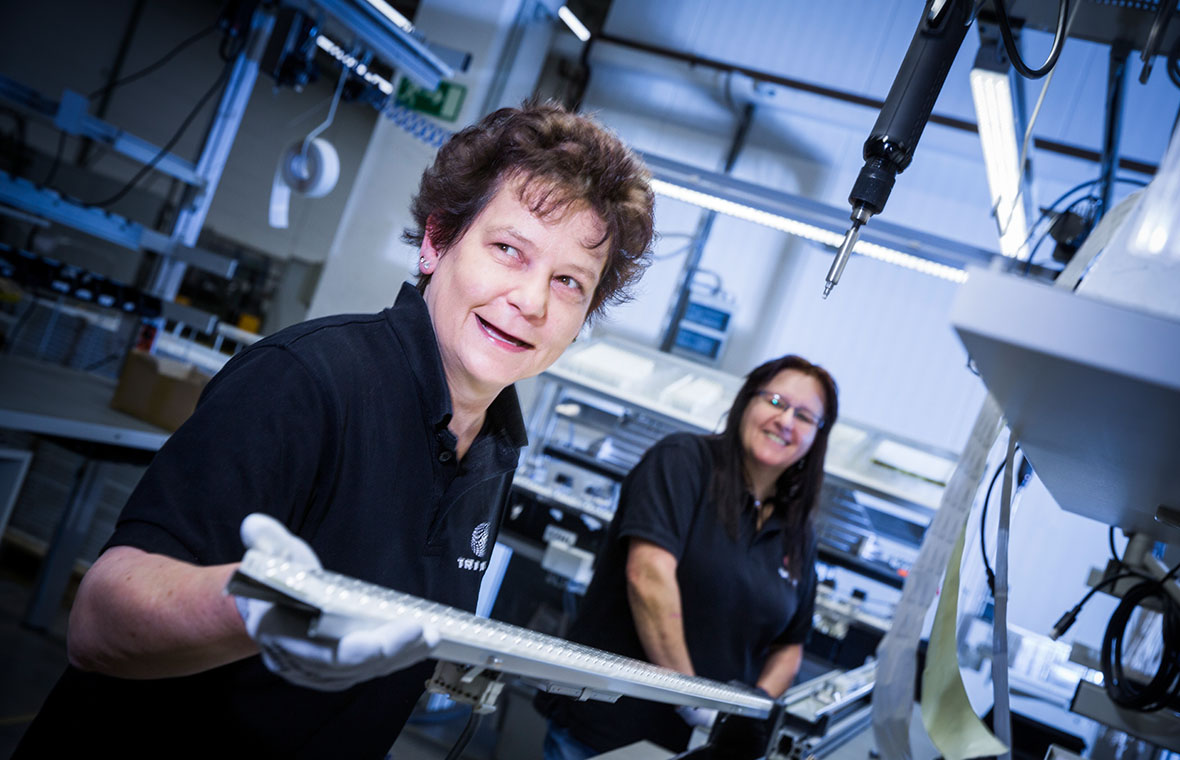 Forewarned is forearmed
One essential component of occupational health and safety at work consists in employee instruction. However, in order for it to actually contribute to identifying and avoiding dangers, it is important to carry it out correctly. At TRILUX, managers are therefore made especially aware of the topic of safety. This is achieved within the framework of a holistic approach including occupational safety, health and environmental protection. By signing a corresponding "assignment of duties", all managers commit themselves to contributing to the positive development of these issues.
All contractors and service providers working on site also receive comprehensive instructions on occupational safety and environmental protection.
Employees who work within the plants via external companies have access to the same high standards of occupational safety. The same rules and preventive measures apply to them.
The key elements of the occupational safety organisation are the comprehensive risk assessments and the cross-management system register of measures. These sound management approaches not only allow for occupational safety to be systemised, but also to be further developed in a measurable way. As a matter of principle, protective measures are initiated in accordance with the recognised state of the art in view of a hierarchy of protective measures with a focus on technical measures.
Well prepared for emergencies
TRILUX has a company fire brigade with its own fire engine at the Arnsberg location. The task of the company fire brigade is primarily to support the public fire brigade. Its team includes employees from almost all areas of the company, from production to administration. In the event of a fire, these employees are called directly from their workplace to fight the fire. The company fire brigade is also involved in the training of fire wardens. The number of fire wardens and evacuation helpers among the workforce is far above the legal requirements. This ensures that in the event of an emergency, evacuation of the affected areas is well organised and that there are employees who can handle fire extinguishers or wall hydrants (or fire hose). By the way, almost the entire factory site in Arnsberg-Hüsten has a sprinkler system in manufacturing and administration.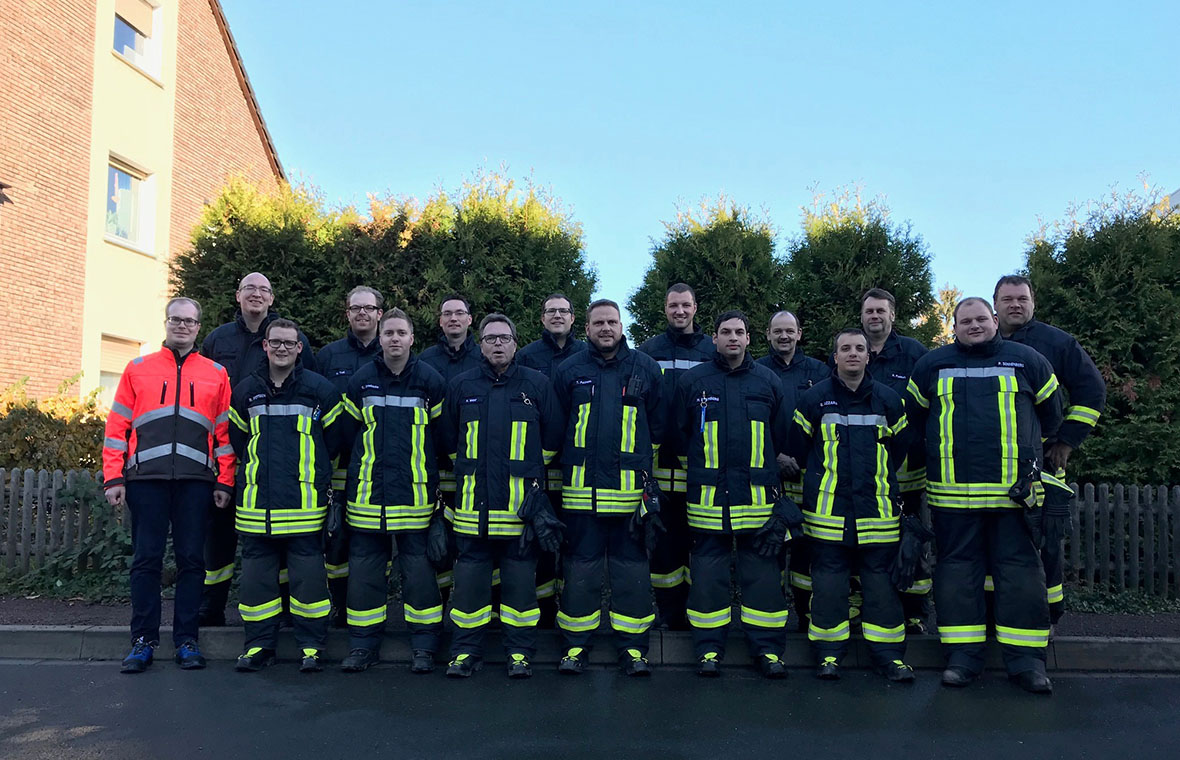 India celebrates safety for a week
BAG electronics India dedicates a whole week full of events to the topic of occupational safety every year. As part of the National Safety Week, workshops, special training courses and even in-house competitions are held at the Pune site, which are well received by employees. The safety committee of BAG electronics India works continuously throughout the year. It includes employees from all areas of the company and meets regularly to discuss health and safety issues and to develop and implement measures to improve health and safety at work.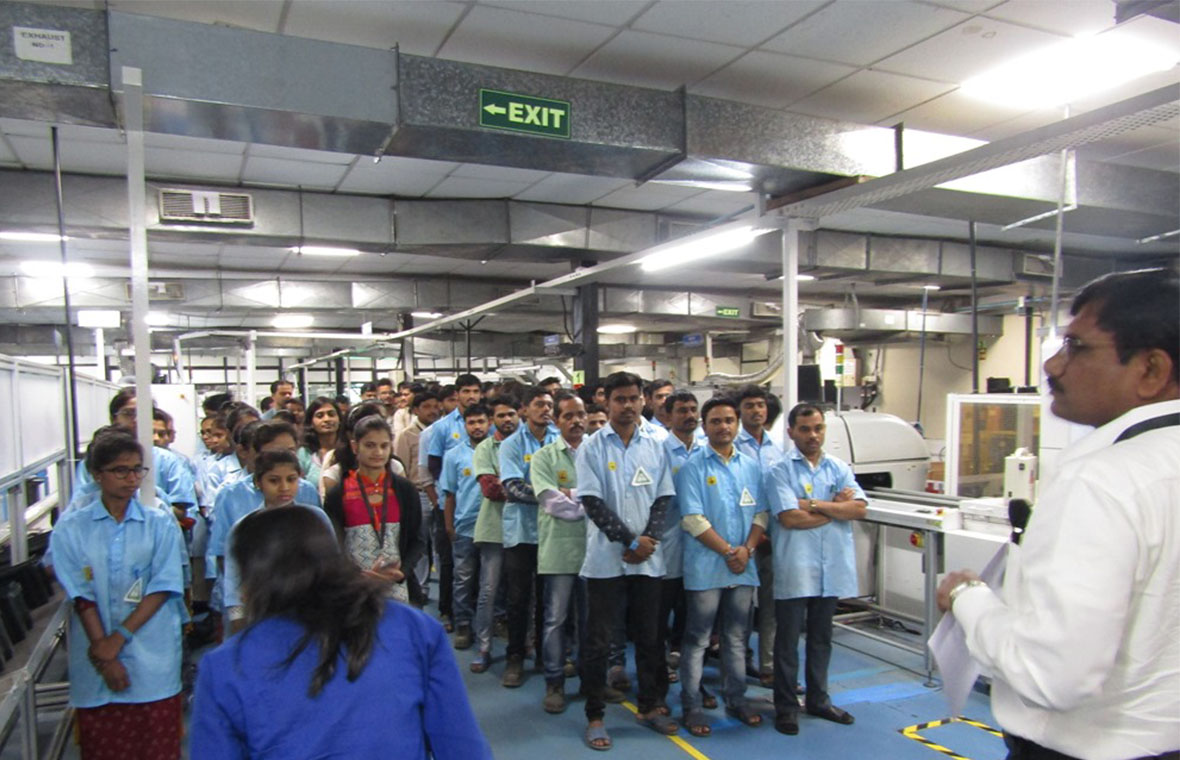 Positive development
The number of accidents at work has been declining for years and is relatively low. There were no accidents resulting in death or serious injuries in 2019. Regarding accidents at work with minor injuries, the accident focus is on contusions, sprains and minor cuts. On the occupational disease side, only one case is known from 2019 (tennis elbow, Spain).
Mistakes are a chance for improvement
In every respect, the employees are the focus of occupational safety. On the one hand, all measures are designed to ensure their integrity and well-being; on the other hand, safe working is only possible through their competent and rule-compliant behaviour. TRILUX therefore consistently relies on the close involvement of its employees in occupational safety management. They are urged to report defects, suspected hazards or near-accidents immediately. Each of these reports is taken up as an opportunity for improvement. In addition, all employees can participate actively in improving occupational health and safety on a permanent basis via the TRILUX Idea Management (TIM).
Germany
| | | |
| --- | --- | --- |
| Year | Reportable occupational accidents | |
| 2019 | 10 | |
| 2018 | 8 | |
| 2017 | 11 | |
| 2016 | 6 | |
| 2015 | 14 | |
| 2014 | 17 | |
| 2013 | 8 | |
| 2012 | 8 | |
| 2011 | 18 | |
| 2010 | 20 | |
| 2009 | 17 | |
| 2008 | 26 | |
Reportable occupational accidents TRILUX Germany. Shown as a diagram. Reportable = absence > 3 working days
Key accident figures 2019 worldwide
| | | | | | |
| --- | --- | --- | --- | --- | --- |
| | Germany | Spain | India | China | |
| Fatalities | - | - | - | - | |
| Work accidents with serious consequences | - | - | - | - | |
| Work-related injuries | 242 | 8 | NA | 6 | |
| Reportable work accidents | 8 | NA | NA | NA | |
| Rate at 200,000 working hours (reference rate) | 19,2 | 2,66 | 0,88 | ? | |
Occupational diseases 2019
| | | | | | |
| --- | --- | --- | --- | --- | --- |
| | Germany | Spain | India | China | |
| Occupational diseases | - | 1 | - | - | |
Management systems
| | | | | | |
| --- | --- | --- | --- | --- | --- |
| | Occupational health and safety management | Environmental management | Energy management | Quality management | |
| Germany | BS 18001 | ISO 14001 | ISO 50001 | ISO 9001 | |
| Spain | | ISO 14001 | | ISO 9001 | |
| India | | | | | |
| China | ICT Own System | ICT Own System | | ISO 9001, IATF 16949 | |
Occupational health and safety management system BS 18001
Risk assessments
Occupational safety specialists
Health and safety committee
Audits and safety inspections
Legal regulations