SKEO LED
Accentuated and effective
The Skeo luminaire ranges offer various lighting solutions for facades and entrance areas. They combine classic basic architectural forms with current LED technology. The flexible wall and ceiling mounted luminaires Skeo R LED, Skeo Q LED and Skeo Pura LED set accents outdoors.
Highly efficiency and robust housings that can withstand any kind of weather are the basic requirements for exterior luminaires. The Skeo luminaire ranges implement these characteristics in a modern design with a variable adjustment of light distribution and effect. These characteristics also offer wide flexibility to create effective light accents of entrance areas and facades.
Skeo R LED
A light component for striking building and path lighting
The rectangular Skeo R provides effective light accents. The luminaire has different versions, which allows for flexible adaptation to specific lighting requirements. Thanks to its minimalist design, it blends harmoniously into any architecture.
Skeo Pura LED
ATTRACTIVE FACADE LIGHTING
The Skeo Pura LED is proof that good looks and stability can be perfectly combined. The square wall and ceiling luminaire offers extremely high levels of resistance thanks to the use of high quality materials. Despite this advantage the Skeo Pura LED has a unique, flat design with a timeless, concise look: the frosted white glass cover contrasts pleasantly with the surrounding aluminium housing to provide effective design accents.
Skeo Q LED
A CUBE SETS ACCENTS
The Skeo Q is the most compact member of the Skeo family and features a modern design made from premium materials. The cuboid housing of the surface-mounted luminaire has a concise design without any visual disturbances. As a result, the Skeo Q provides an attractive framework for variable light scenes. It is available as a wall or ceiling luminaire and in two construction sizes. The inner values achieve further flexibility. The light cube emits light directly and indirectly and also to the sides if desired.
Skeo Circ LED
A well-rounded affair for areas around buildings
A good choice for walls and ceilings in outdoor areas: Skeo Circ LED with its outstanding quality of light provides safety, security and high visual comfort – and also resists poor weather conditions in non-canopied outdoor areas. Two construction sizes and a selection of individual covers provide wide design flexibility. If the application needs change, the light colour and luminous flux can also be retroactively modified via a switch in the luminaire.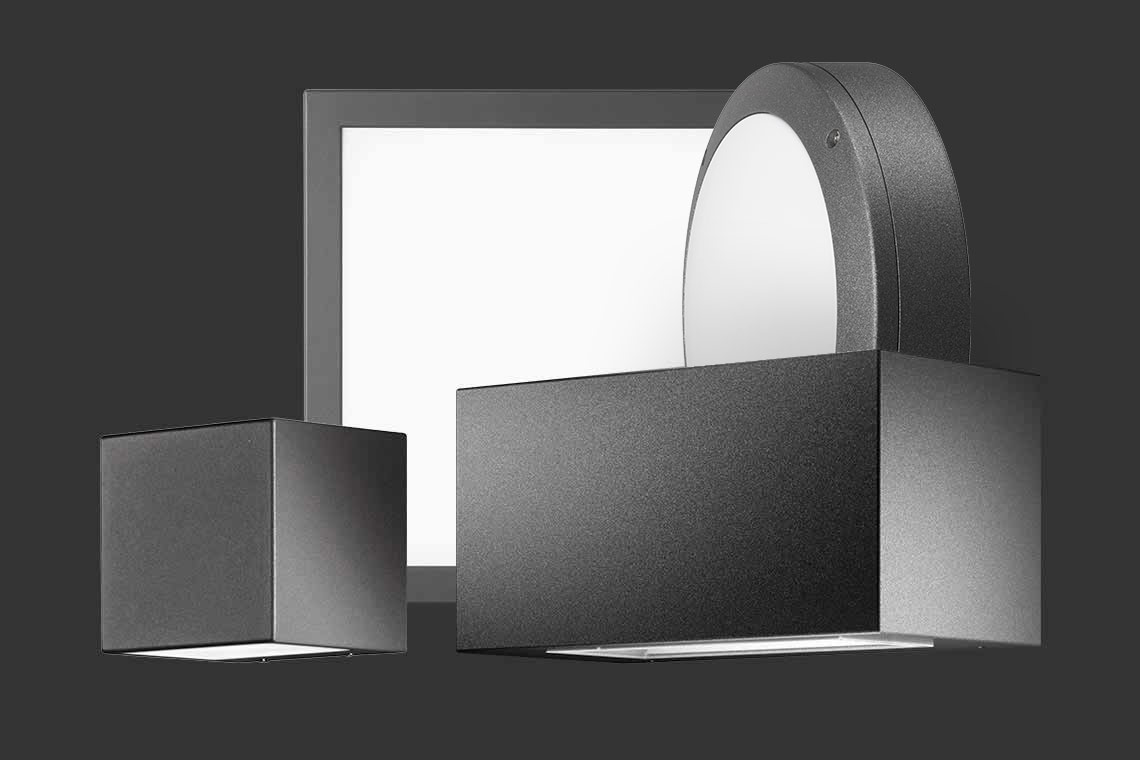 Skeo LED luminaire ranges
View in the Online Catalogue