Refurbishing car parks
As simple as taking a ticket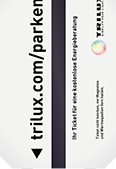 Car Park refurbishment with TRILUX
Everything except stress
Perfect light for car parks and ancillary areas
Simply access potential with a professional partner
Lighting refurbishment offers enormous potential and makes sense both economically and ecologically. However, the selection, planning and installation of a sustainable lighting solution involve high levels of effort for operators. For us, on the other hand, it's our daily bread.
Our expertise at your service – Professionals as partners
As the German market leader for technical lighting, we are at your side with our extensive lighting technology and planning expertise – we work with you to find the ideal solution for your project.
Well-rehearsed, smooth processes – Experience and commitment
Our teams are perfectly attuned due to many years of project experience. For you this means established processes and smooth implementation of your project.
A broad car park portfolio
Even complex architectures can be ideally illuminated thanks to our tailor-made car park solutions. We also have suitable solutions for all ancillary areas, ranging from stairwells to utility rooms.
Future-proof – Open for everything with plug and play
Our IoT-enabled luminaires can be equipped with IoT components, keeping all options open for the future.
Full service for maximum relief
As a full-service provider, we take on all tasks relating to lighting refurbishment on request, ranging from lighting design and disassembly to installation and commissioning of the new system.
TRILUX Services
Simply hand over the work
TRILUX Services
The full program for the best result
The principle is simple: We advise. You decide. We implement. Thanks to our wide-ranging modular portfolio of services, you can hand over any lighting refurbishment task to us – allowing you to concentrate on your core business.
Consulting – a sound basis for decisions
Every refurbishment starts with a list of important questions: what are the costs and benefits of a refurbishment, what is technologically feasible, what makes sense, and which legal framework conditions must be complied with? Together with you, we determine your needs and possibilities.
Financing – as simple as it gets
The search for ideal Financing is one of the biggest challenges in a refurbishment project. It's also one of our greatest strengths. Whether Rental, hire purchase, Pay per Use or leasing – with our wide range of financing models everyone can quickly identify the financing that ideally fits their project. And if desired, also balance sheet-neutral and without equity capital.
Technical services – the full practical program
With our technical services you place all on-site trade tasks in the hands of professionals. These include the disassembly and disposal of the old system as well as installation, commissioning and maintenance of the new system. Whatever the job, we're glad to do it for you.
Digital Services – exploiting the potential of digitalisation
Digitalisation can be so simple. With our Digital Services, future topics such as networking, cloud services and IoT applications are dealt with quickly and reliably. You simply sit back – and get a smart system that allows you to exploit the potential of digitalisation without risk or effort.
Project Management – high relief for major tasks
The larger a project, the greater the effort. This is why you can pass on all lighting tasks to TRILUX as a general contractor. We coordinate your major project and guarantee a perfectly coordinated chain of systems, ranging from emergency lighting to IoT applications.
Energy efficiency
Decide simply based on hard facts
Up to 85% less energy costs
Market-leading solutions in terms of efficiency and service life
Avoid energy costs
Savings of up to 85 percent
Conventional car park lighting – for example a T5 or T8 system – curtails the profitability of a car park due to unnecessarily high energy costs. However, the solution is quite simple. Even a basic refurbishment with our efficient LED solutions can cut operating costs by 74%. In combination with a light management system savings as high as 85% are possible. Lower operating costs equals higher profitability.
Rewarding – quicker roi due to large savings
From a business point of view, lighting refurbishment is an investment that brings much more than it costs: a professionally planned system usually achieves its ROI after five to seven years. With tailor-made financing concepts, the refurbishment can also be realised without impacting the balance sheet and without equity capital.
To the next level with light management – more efficiency, more options
Using a light management system and sensors to control the lighting system – for example with daylight regulation and presence control – reduces energy consumption by up to 85%. In addition, light management systems feature innovative options for controlling and monitoring the luminaires.
Less CO2 emissions – sustainability all the way
LED refurbishment reduces energy consumption – and therefore CO2 emissions. Energy-efficient LED systems thus make an important contribution to reducing the CO2 footprint.
Economical – market-leading solutions for efficiency and service life
High efficiency and a long service life are a guarantee for permanently low operating costs. In this regard our solutions regularly set new standards worldwide. Use our efficiency calculator to quickly and simply identify the benefits of a refurbishment.
Energy consumption in kWh per annum
Total costs in € per year
Energy consulting
Have your precise savings potential calculated with a free energy consultation.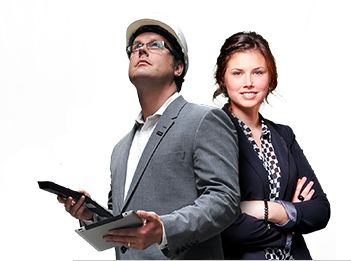 Safety and orientation
Those who feel safe are sure to return
Tailor-made car park solutions
The functional level
Car parks are tough places
The requirements for car park lighting are high. In addition to a raw climate with low temperatures, humidity and exhaust fumes, the architecture itself places high demands on the lighting technology with low ceiling heights, pillars, curves, niches and ramps. Added to this are special lighting areas such as payment zones. Our luminaire ranges are designed modularly, which means that luminous flux package, beam characteristics, glare control, protection rating and level of smart technology can be ideally adapted to the individual project and area of application. The result: ideally illuminated areas without glare or shadow zones.
The emotional level – a good feeling when parking
Standard-compliant car park lighting guarantees safe orientation for users – but often does not achieve the desired feeling of safety. Our methods thus go far beyond the purely functional. Thanks to high quality standards at all levels – from materials and workmanship to quality of light and design – our solutions enhance the atmosphere in the car park and ensure a safe parking experience.
Attractiveness
High effect, low complexity
Improve image and attractiveness
Differentiate from the competition
Image and attractiveness
Light simply makes a difference
Our cross-application portfolio and LiveLink light management system mean that car parks can be attractively displayed both inside and out with little effort. The possibilities are almost unlimited, ranging from simple accentuation of the architecture using spotlights to colourful facade illuminations visible from afar. The right form of staging and display not only increases inner-city perception and the image level among users – the car park is given a personality and individual character that differentiates it from the competition.
Future compatibility
Deciding today for tomorrow
Networking, light management and IoT applications
Implement IoT services via the lighting
Light management and IoT
To the future: ready, set, go
Is investing in a Light management system also worthwhile for multi-storey car parks? Definitely. After all, networked LED systems reduce energy consumption by up to 85% compared to conventional solutions, and also open the door to a multitude of innovative applications. The spectrum ranges from cloud-based control, monitoring of the luminaires and running light to non-lighting IoT applications, implementable via plug & play using the lighting as the infrastructure. It may seem complex, but with us as your partner it's simple.
Networking and light management – reliable and quick thanks to plug and play
A small step for the electrical contractor, a big step for the lighting system. Thanks to perfectly matched components, our luminaires are simply networked with the LiveLink light management system and combined with sensors via plug & play. One smart application for example is automatic dimming and running light that accompanies users on their way through the car park.
Cloud services – more convenience and maximum transparency
Connecting the lighting network to the cloud is also done with just a few clicks – and offers extensive possibilities for controlling and monitoring the luminaires. Our Digital Services for example enable the operating parameters of each light point in the network to be displayed and evaluated in real time. This information ensures maximum transparency and lays the basis for cost-cutting applications such as predictive maintenance.
Digitalisation to go – lighting networks as iot infrastructures
A special feature of our IoT luminaires: standardised interfaces that can seamlessly embed non-lighting IoT components into the lighting network, e.g. security cameras, speakers for pleasant background music, exhaust sensors and Wi-Fi routers.
Keep all options open – refurbish now, upgrade later
Good news for everyone who hasn't (yet) reached a decision: our luminaires can also be simply and reliably retrofitted with IoT components. This allows you in the first instance to upgrade your lighting to energy-efficient LED technology, whilst keeping all options open in terms of light management and IoT.
Have we aroused your interest?
Get in touch with the TRILUX lighting professionals and
benefit from a free energy consultation: