Commodity Quay - London, UK
1000 special luminaires from TRILUX for St. Katherine Docks office project
Date

Category

Trilux Inspirations

Comments
"Exceptional" is a word that should be used with care – particularly in London, where architects tirelessly compete for the highest, most exciting and most appealing construction projects. Commodity Quay though has earned such attributes from its unique location alone.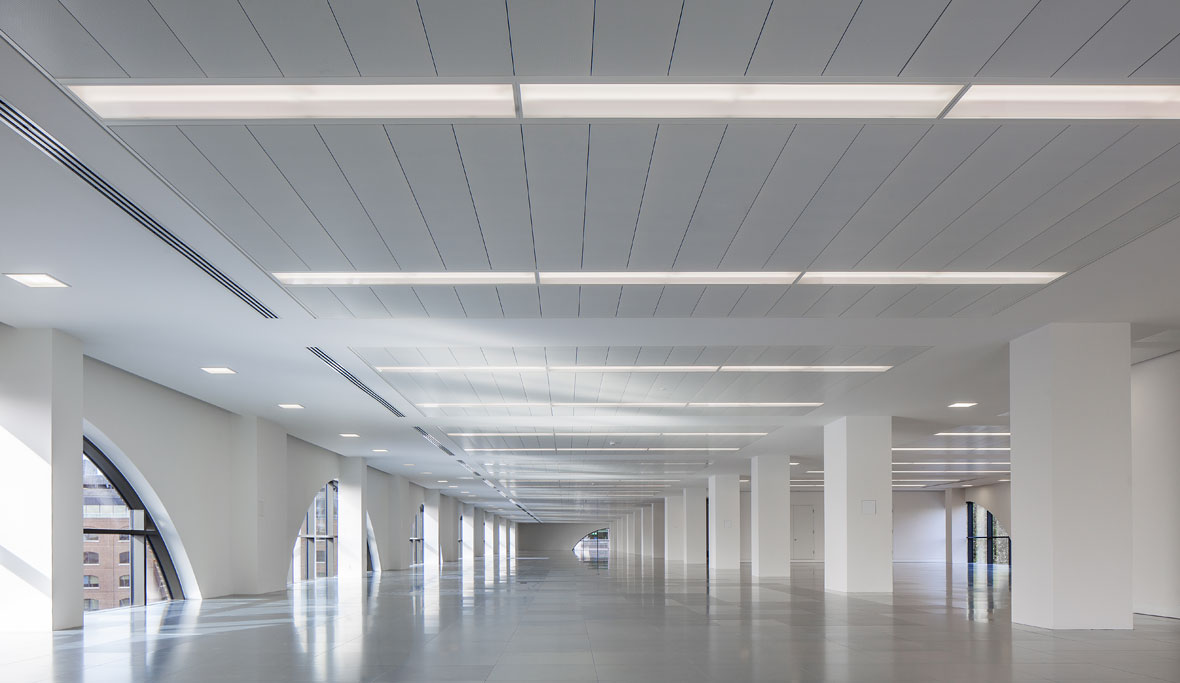 The office complex at St. Katharine Docks has been constructed where the architectural heritage of the global metropolis is especially lively – in the centre of the pulsing heart of the City of London, around 150 metres away from Tower Bridge. The project was set in the right light by the technology specialists TRILUX, supplying over 3,000 project special luminaires in amongst standard portfolio products.
The renowned architects, Buckley-Grey-Yeoman, transformed the historical surroundings of the former warehouse complex into a highly modern temple of work. The location enables tomorrow's office trends to be experienced today, characterised by a fascinating interplay of light and architecture.
Bright, wide-area work areas are combined with generously dimensioned leisure and relaxation zones. An atrium flooded with daylight from all sides enhances the complex with a total area of 12,000 square metres (103,000 sq. feet), supplemented with a grass roof terrace and swimming conference rooms directly in central London's only marina. Much was also done at Commodity Quay to promote social communication and set free creative forces.
With the knowledge that ever more people spend increasing amounts of time at work, Buckley-Grey-Yeoman also focused on the work-life balance. The building has been designed to provide sufficient possibilities for taking quick breaks, and meeting colleagues for a coffee at peaceful locations. Thanks to the central address, distances are also short to popular residential districts, diverse shopping facilities and a variety of leisure interests.
It was a matter of course that such a project demanded highly individual light, and special luminaires from TRILUX, the specialists for professional light, were developed specifically for the office spaces as a result. "TRILUX had to bring together highly challenging design tasks with the demand for modern lighting technology," said Richard Holt, Managing Executive of TRILUX UK.
This was seen as a challenge, implemented in close cooperation with the participating project team. For Richard Holt it was particularly important during project planning and implementation at St. Katherine Docks that the customer experienced "live" how TRILUX interprets its corporate philosophy of SIMPLIFY YOUR LIGHT. "I'm quite sure that all participants benefited from this."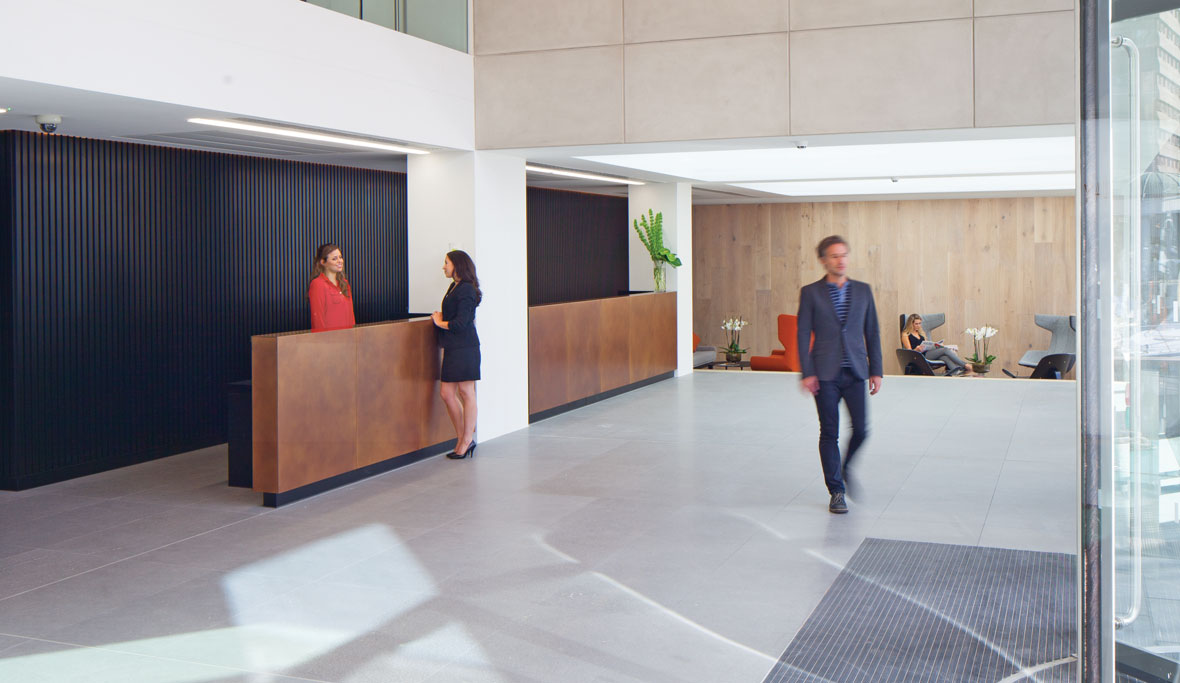 Project information