German Design Award 2021
Combining individual solutions and excellent design in sustainable lighting solutions
Date

Category

Trilux Insights

Comments
Individual solutions are the perfect recipe for more sustainability and more efficiency. But how can these solutions be designed to optimize customer centricity? And can functionality and innovative design go hand in hand? TRILUX shows that this is possible. For multiple years on a row, several luminaires have been rewarded with numerous design awards. And, also in 2021, a variety of TRILUX luminaires received different awards. In May of this year, several TRILUX luminaires received a RedDot Design Award and German Innovation Award for their excellent design and outstanding features.
Sustainable lighting solutions to improve customer centricity
The German Innovation Award honors products and solutions that distinguish themselves by their customer centricity and added value compared to earlier solutions across all industrial sectors. Three German Innovation Awards have been issued to TRILUX in 2021. Two in the branch office luminaires for the Opendo LED and Creavo LED (GIA winner 2020), and one in the category outdoor luminaires for the ConStela CS 19 LED
Smart lighting solutions with an excellent design
RedDot stands for belonging to the best in design and business. Excellent design is selected by competent expert juries in the areas of product design, communication design, and design concepts. The distinction "Red Dot" has become established internationally as one of the most sought-after seals of quality for good design. In 2021, five RedDot Design Awards have been issued to TRILUX. Three office luminaires, Creavo LED, Fidesca G3 LED and Opendo LED, and two outdoor luminaires, ConStela CS 19 LED and Publisca P3 LED, have been awarded.
Highlights of the awarded luminaires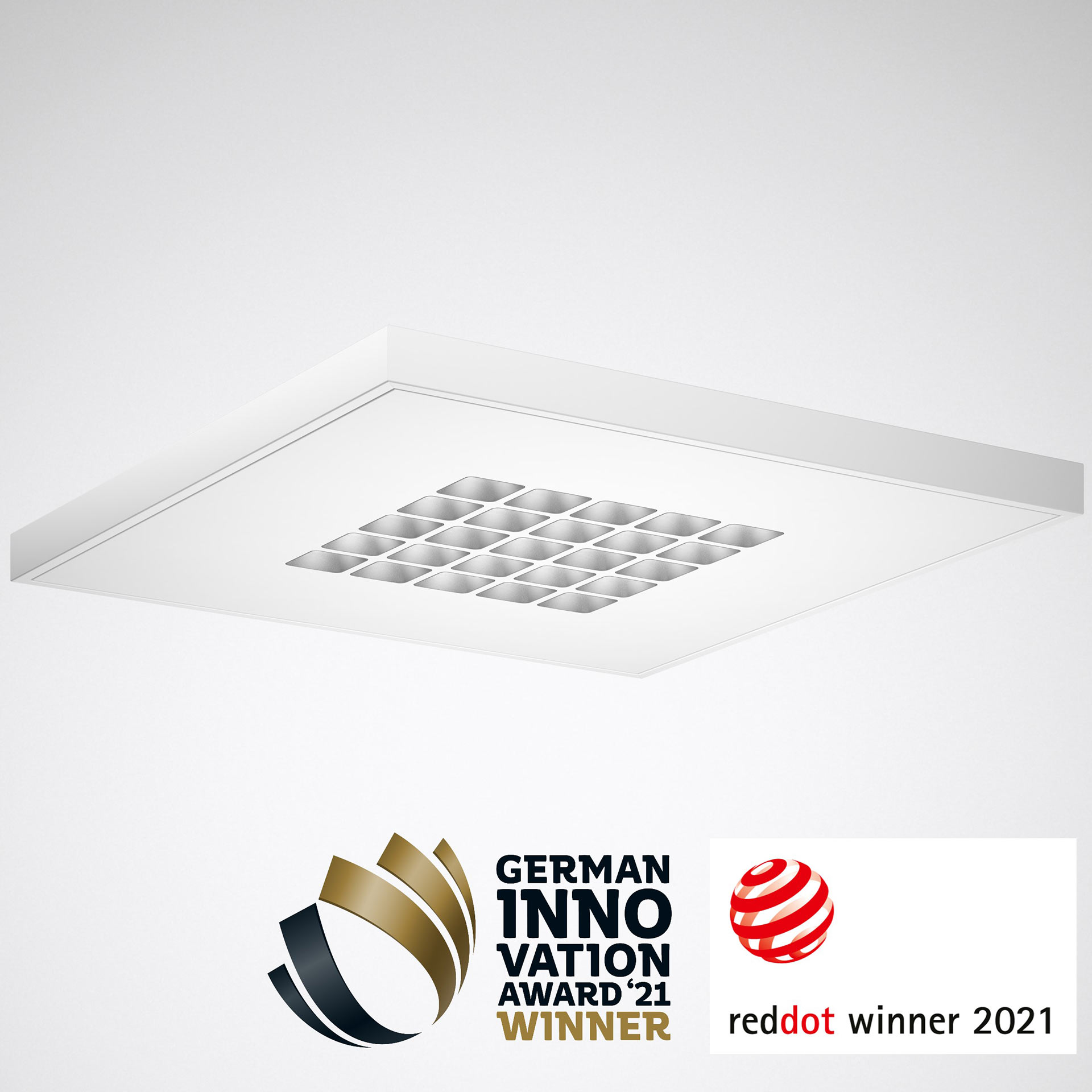 Creavo LED – The future oriented light
Planar luminaires have established themselves as a universal standard in offices. However, they feature hardly any visual distinguishing characteristics and often do not achieve the highest possible efficiency. Although differentiation is achieved by directional systems, they are often not convincing, because of their perceived high glare levels and annoying multiple shadows.
The Creavo LED offers a solution for this through an innovative two-part optic with ConVision® technology, which ensures the highest perceptible quality of light and efficiency. Light management and digital services can be implemented via IoT. Thanks to its attractive design and its wide range of sizes and mounting methods, Creavo LED is the all-purpose solution for directional lighting in offices and education.
Fidesca G3 LED – The future of safe cleanrooms
Cleanrooms require maximum hygiene, high light quality, hygienic cleaning and future-proof maintenance. The Fidesca G3 LED is able to meet all these requirements. This luminaire range is optimized for the refurbishment of cleanrooms, offers high quality light through custom-fit lighting technology, and is a sustainable solution through replaceable light modules.
Its particularly simple maintenance access makes maintenance work in cleanrooms less time consuming and less cost intensive. Fidesca G3 LED has a long service life of 90,000 h (L80), and if maintenance is required, the luminaire's light engine can be replaced without the need to replace the entire luminaire or interventions in the building structure.
Fidesca G3 LED is available with various power levels for all standard hygiene requirements, has been certified for ISO class 1, and fulfils the requirements of the GMP guideline. The easy-to-clean cover made of laminated safety glass prevents glass splinters from falling in case of damage. In addition, the frame protects the luminaire from unnoticed damage during installation.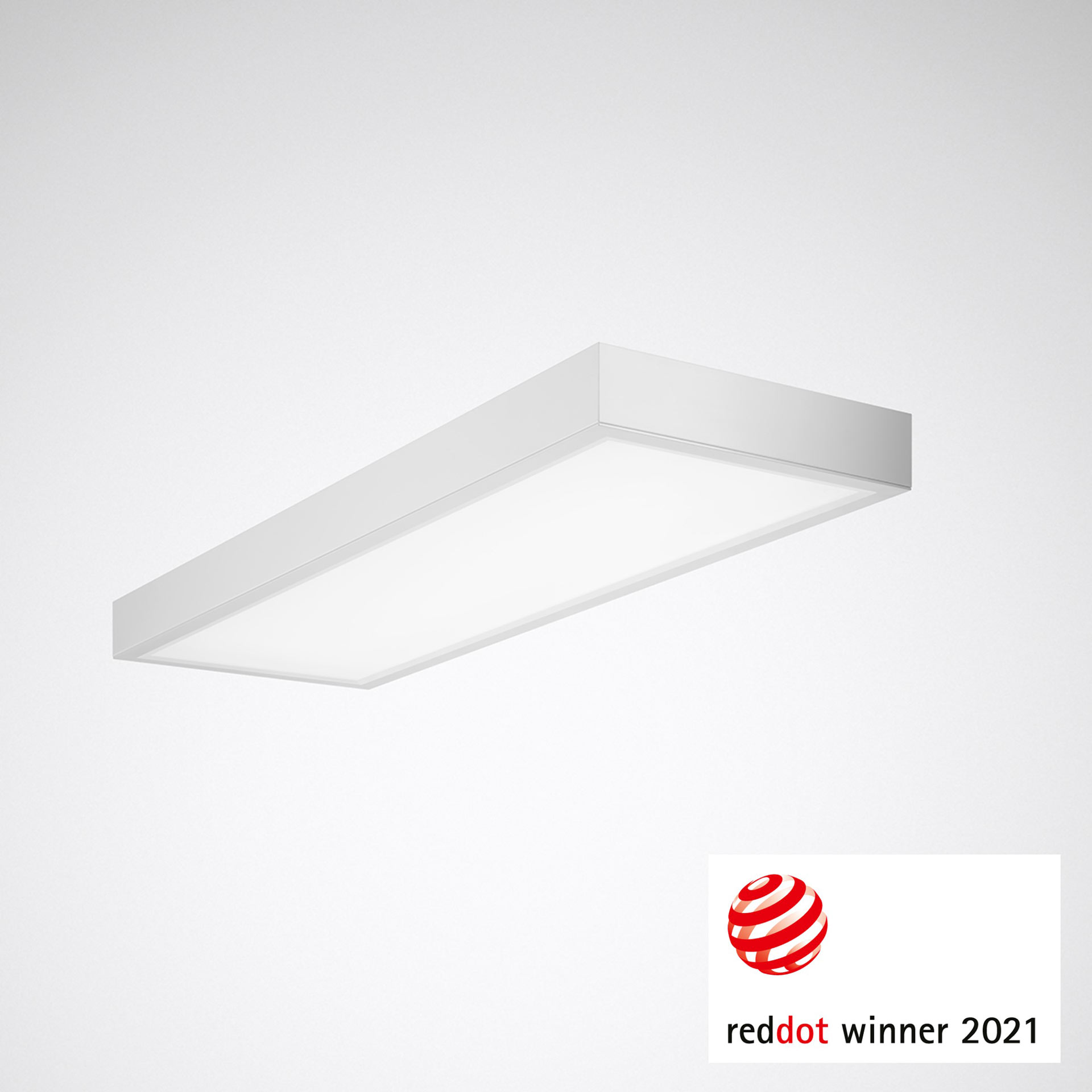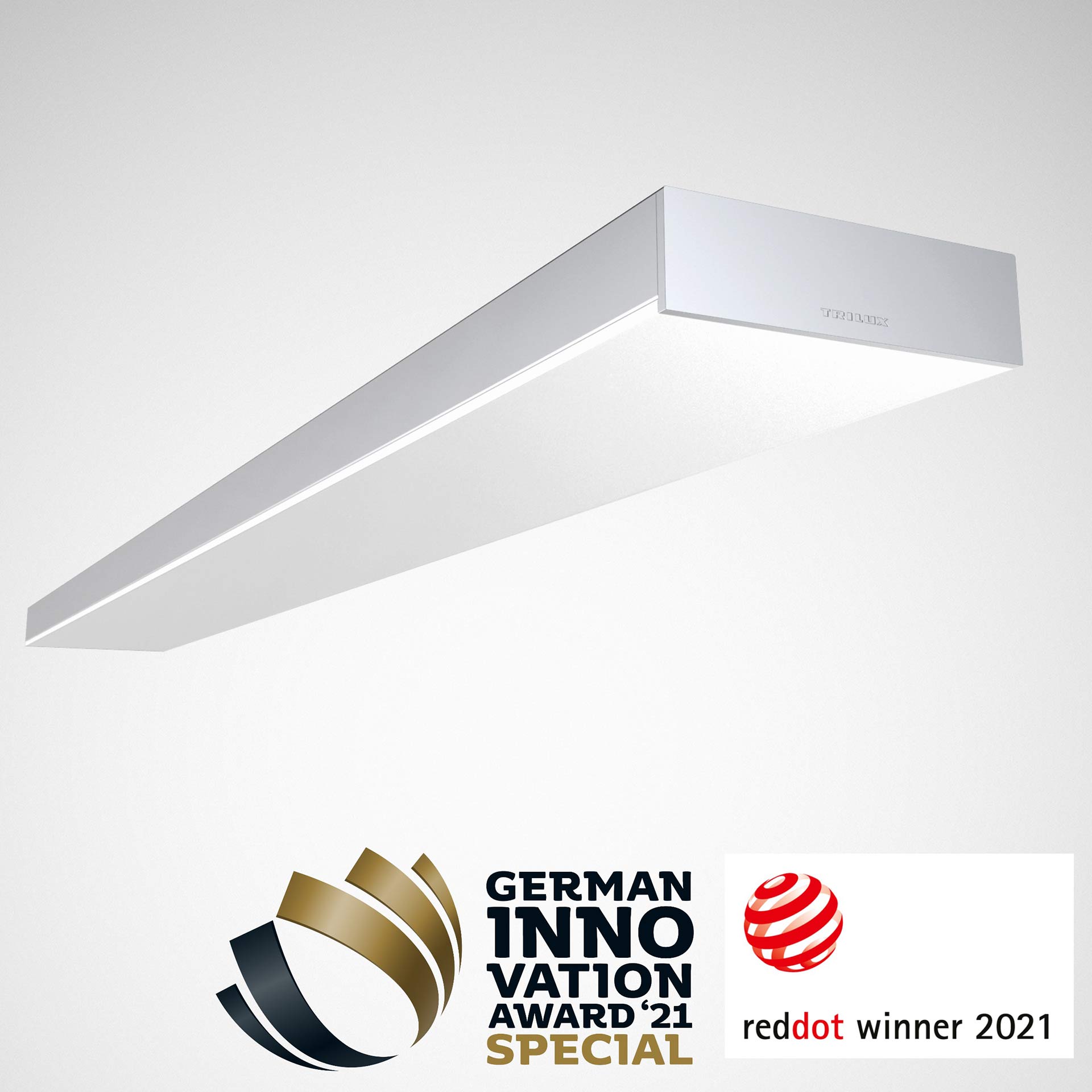 Opendo LED – Advanced lighting
Efficient refurbishment of obsolete conventional luminaire systems, tight cost framework with high demands on quality and efficiency, specific structural and photometric requirements, or new tasks, such as monitoring air quality; no problem for the Opendo LED.
This luminaire offers smart and customized solutions for all areas in schools and offices. Its high-quality planar light across the entire width of the luminaire, easy refurbishment and maintenance-friendly design, and integrated turnkey solutions (e.g. CO2 sensors) make it extraordinary versatile and sustainable.
The Opendo LED brings high-quality planar light and a new functional and attractive aesthetic to the education- and office sector. One of its highlights is the light emission surface, which extends over the entire width of the luminaire and blends into an accentuated light edge around the sides. The luminaire enables simple networking and is available with integrated function modules on request. In addition to classic sensors for presence and daylight detection (Human Centric Lighting), also "non-lighting" IoT components, e.g. CO2 sensors, can be quickly and easily integrated.
ConStela CS 19 LED – Smarter, stronger & more attractive
Future-proof and individual Smart City solutions, clean illumination of representative public and private spaces, and high aesthetic requirements in column design; ConStela CS 19 LED can do it all. Through a modular column system with individual high-quality lighting technology, plug-and-play integration of IoT function modules and form-fitting slender design for any environment and architecture, the ConStela CS 19 LED truly excels.
The optical system with multi-lens technology (MLT) enables extremely flexible and precise adjustment of the light distribution to the conditions on site, which results in perfectly illuminated roads, paths and squares. As an SLR version, ConStela 19 LED can be easily networked via plug-and-play and thus offers an easy entry into powerful light management.
ConStela 19 LED not only ensures perfectly illuminated paths and squares. Its narrow and wide distribution spotlight modules allow buildings to be perfectly showcased by their light column. Particularly smart: The spotlight modules can be rotated freely through 360°.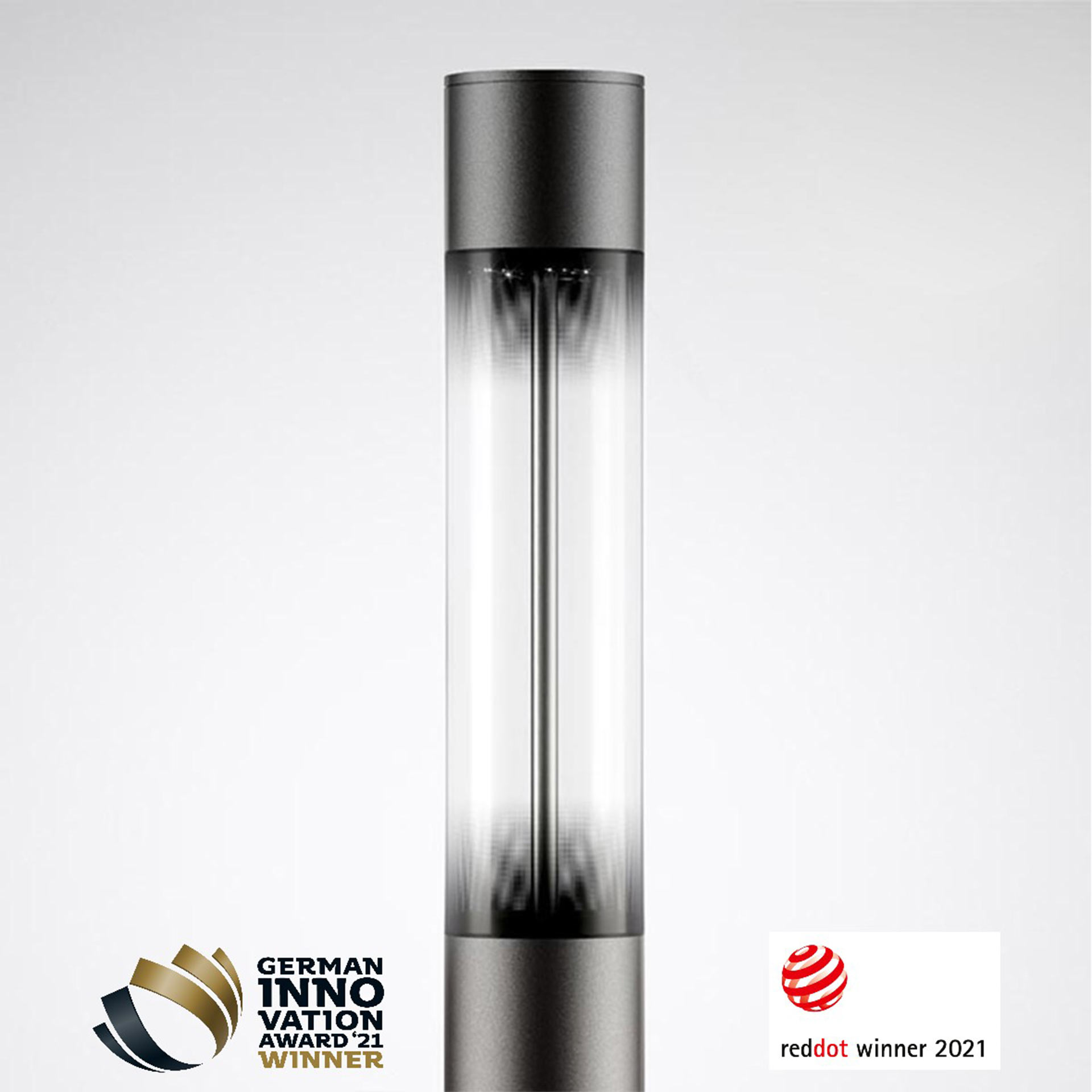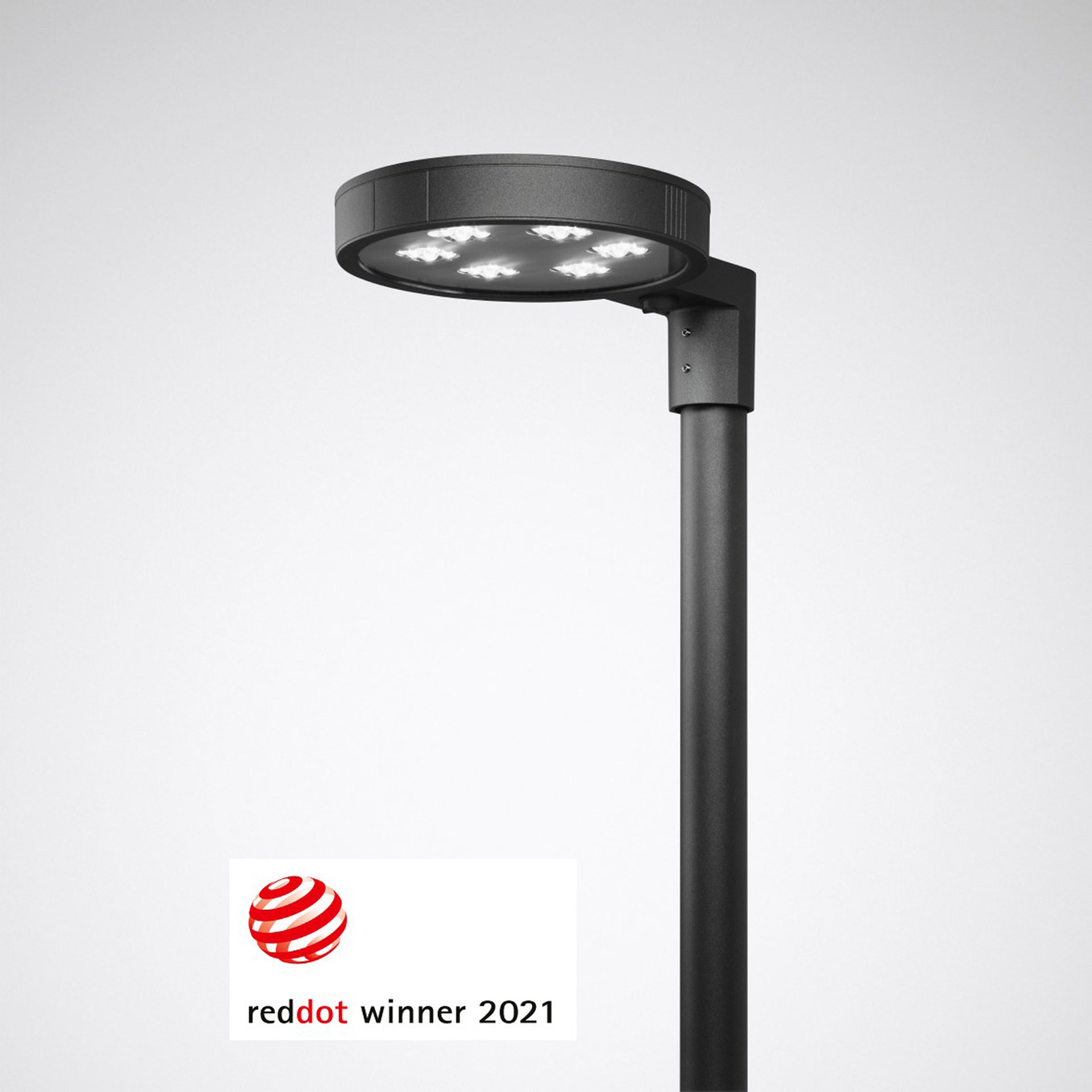 Publisca P3 LED – The public's favorite with proven technology
Residential roads and paths, inner-city squares, pedestrian zones and areas around buildings do not only require standard-compliant and efficient lighting. Quality of light and luminaire design also play an important role, since they contribute significantly in creating a certain atmosphere. Next to that, outdoor areas often carry increased requirements in terms of flexibility and smartness, and sustainability.
The Publisca P3 LED is a classic among outdoor luminaires and is able to meet any of the above-mentioned requirements. Its slender luminaire range combines modern technology with a unique and timeless design. Thanks to a clever modular system, luminaire head design, light point height, light color, distribution characteristic and smartness, the Publisca P3 LED can be custom-tailored to any project. Several conversions can be done afterwards and can be easily implemented via two optional Zhaga interfaces.