TRILUX lighting quality meets Dubai's dynamics
In Madinat Badr's AllDay supermarket
Date

Category

Trilux Insights

Comments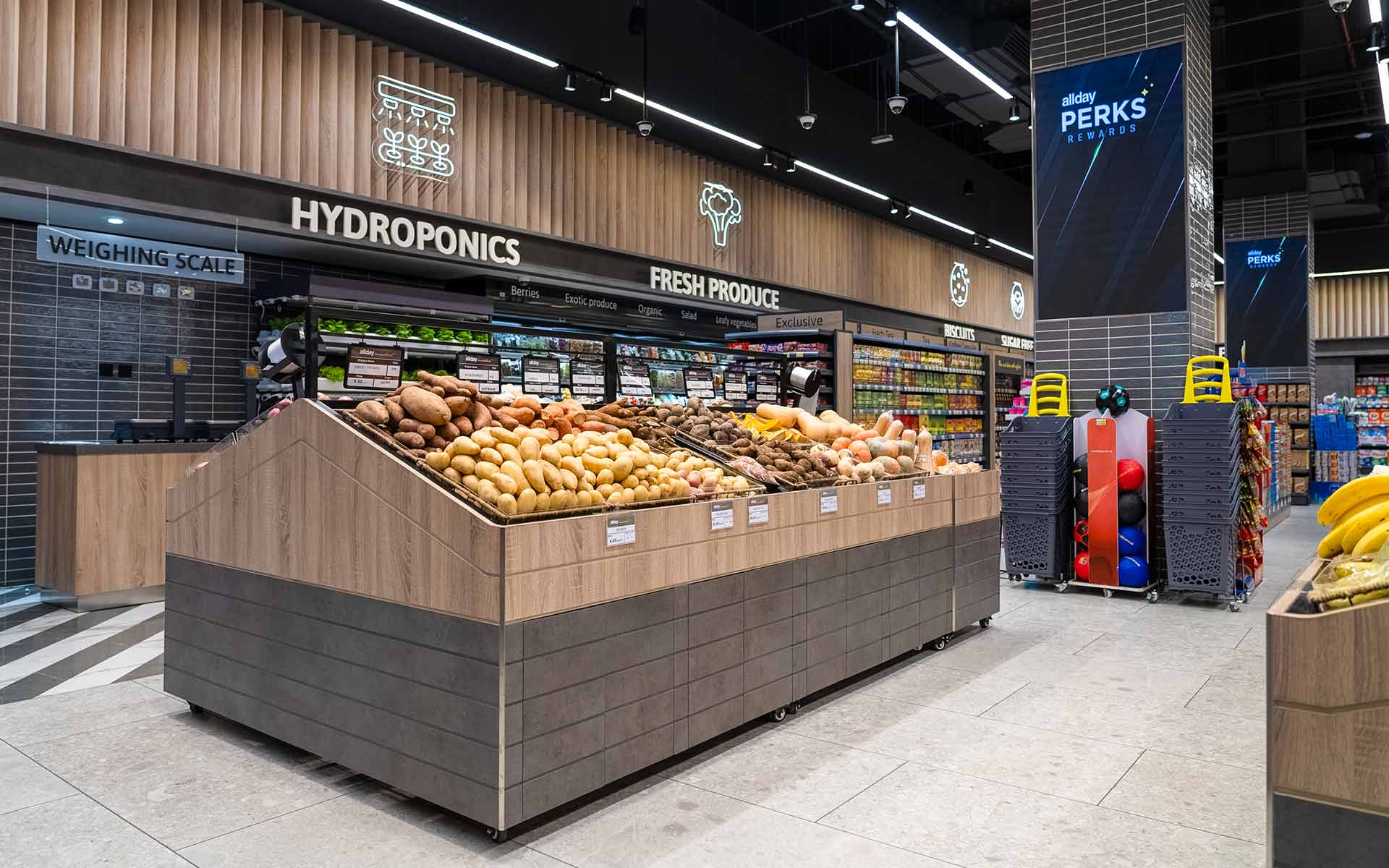 AllDay, a leading food retailer in the United Arab Emirates, sought out TRILUX as a partner with extensive expertise in retail lighting, aiming to infuse fresh ideas into their approach. The objective was clear: reimagining the lighting concept to shift from a cost-efficiency orientation to prioritizing brand image, creating a captivating atmosphere, and enhancing the overall shopping experience through superior lighting quality.
Variety in a compact space
Dubai's continuous growth, fueled by an influx of highly skilled professionals from around the world, has spurred the development of comfortable new districts like "Madinat Badr." These cosmopolitan residents have elevated expectations, both in terms of product offerings and the ambiance and service of a supermarket.
AllDay is keen on meeting these demands, offering an exceptionally diverse product range within a 1000-square-meter sales area. Modern, high-quality materials adorn shelves and service counters, while the new lighting concept not only showcases the product variety but also cultivates an inviting atmosphere designed to make customers feel at ease.
"In this project, we used high-efficiency, focused spotlights to save energy and direct light only where it's needed." Sujeet Narain Singh, Retail Lighting Specialist, TRILUX UAE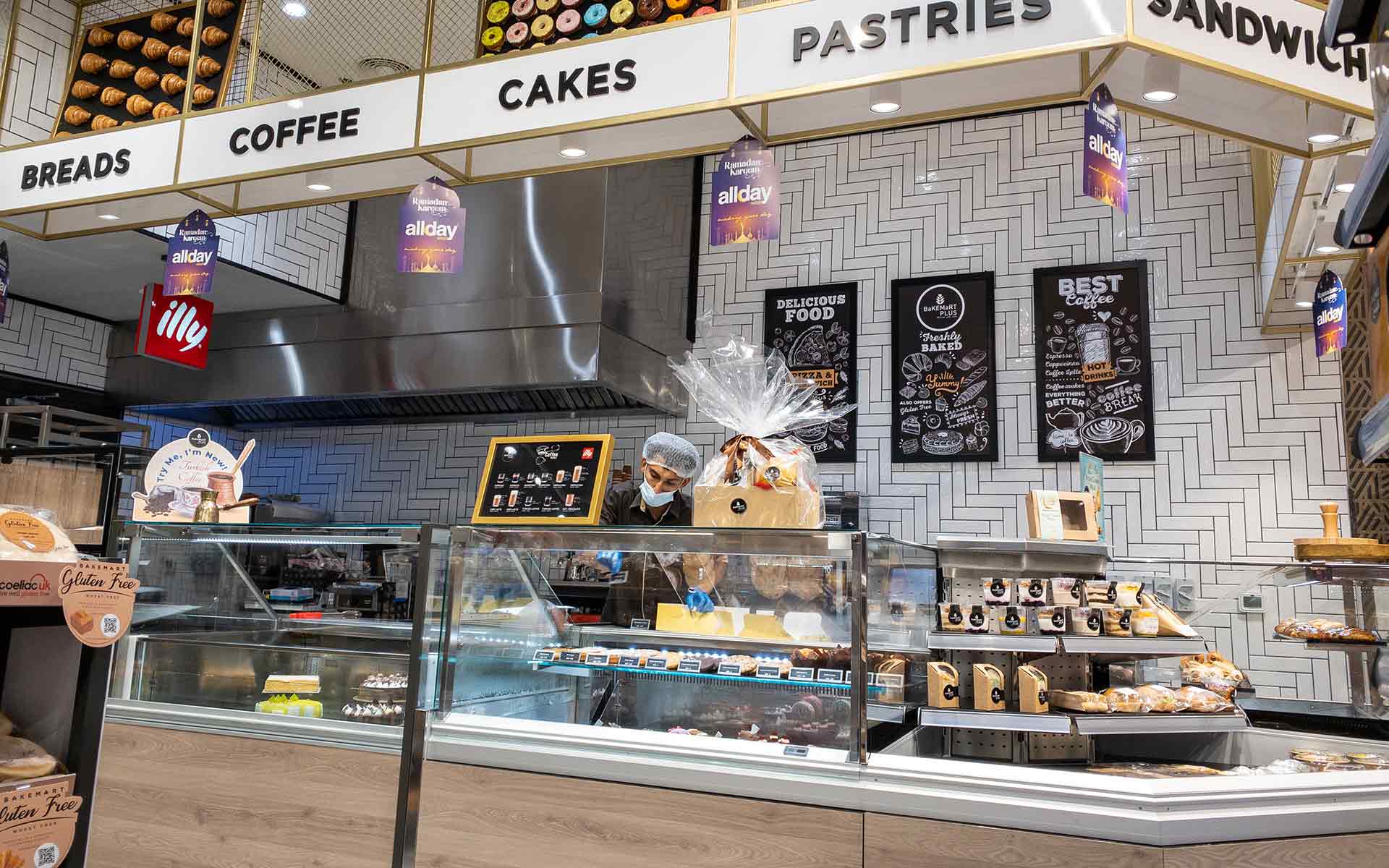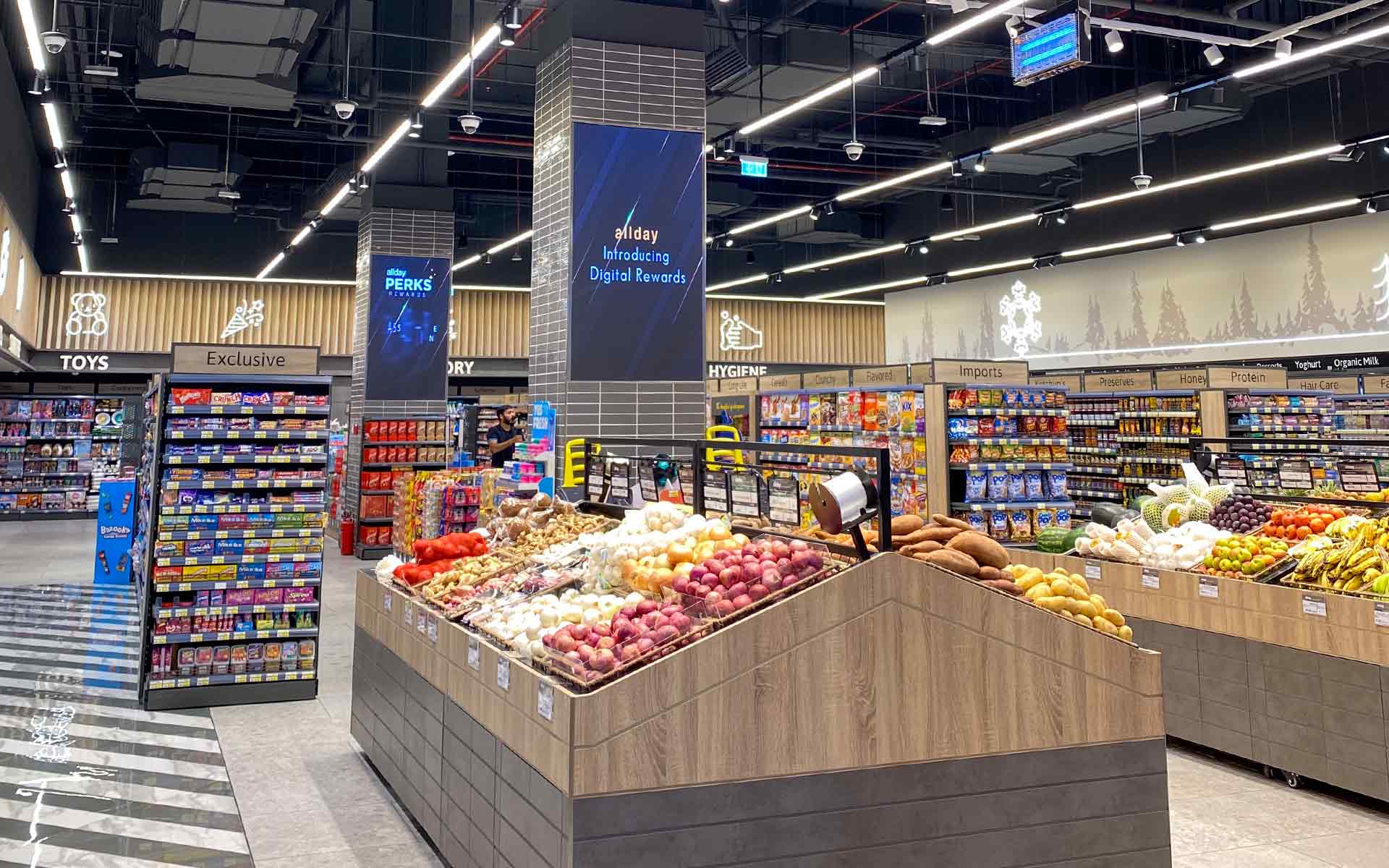 A new look with contrasts and vibrancy
The TRILUX retail experts achieved this by selecting a warm white color temperature of 3000K for the primary lighting, complemented by even warmer accent lighting at 2700K. The backbone of the design consists of E-Line Next LED continuous rows, featuring double asymmetrical distribution lenses in shelf aisles to optimally illuminate products and efficient wide distribution lenses elsewhere. B.Veo spotlights for accent lighting were strategically placed, some directly on the continuous rows and others on suspended tracks. The result is a harmonious blend of glare-free, warm ambient lighting and striking light accents that provide orientation in the space and elegantly showcase merchandise.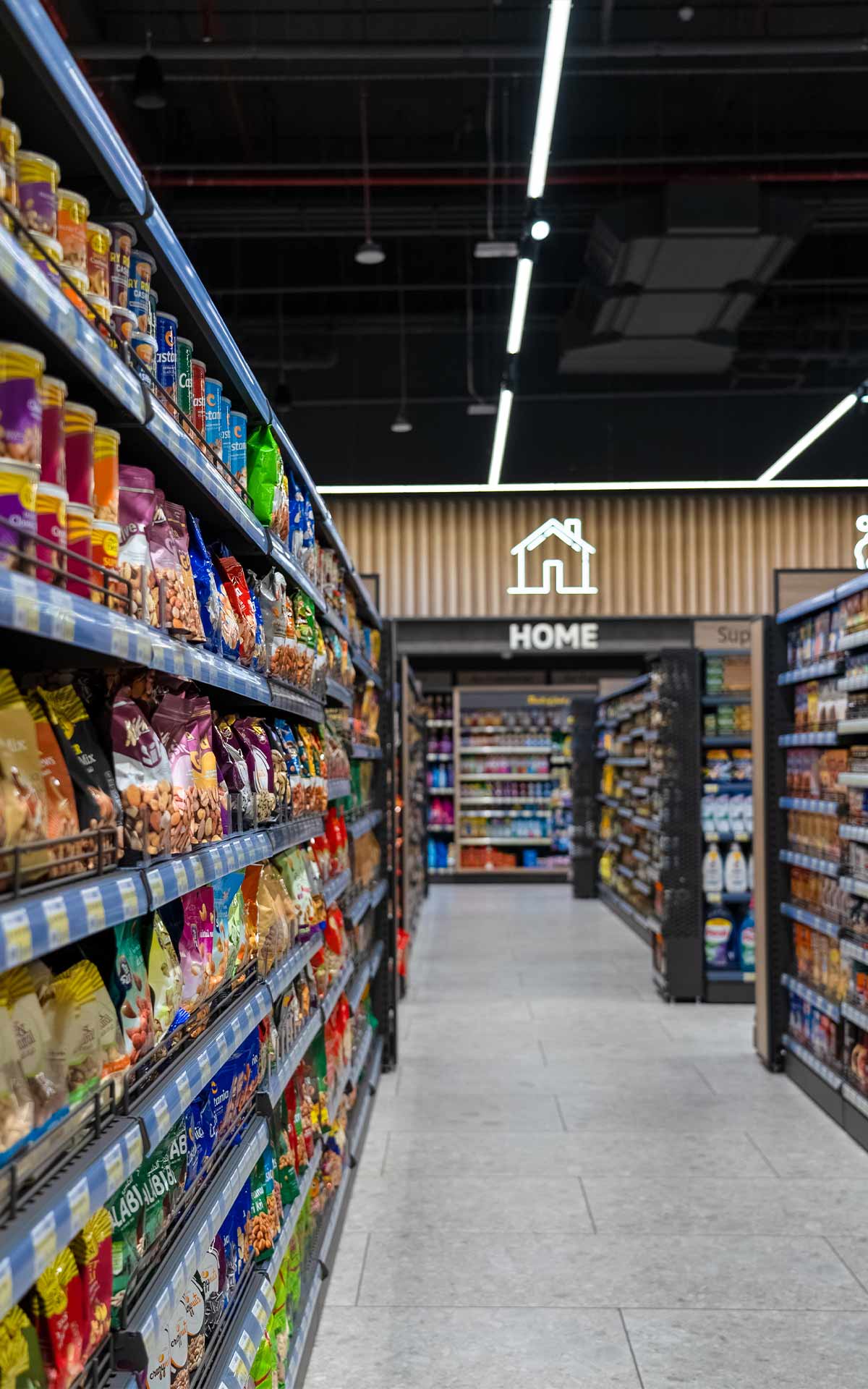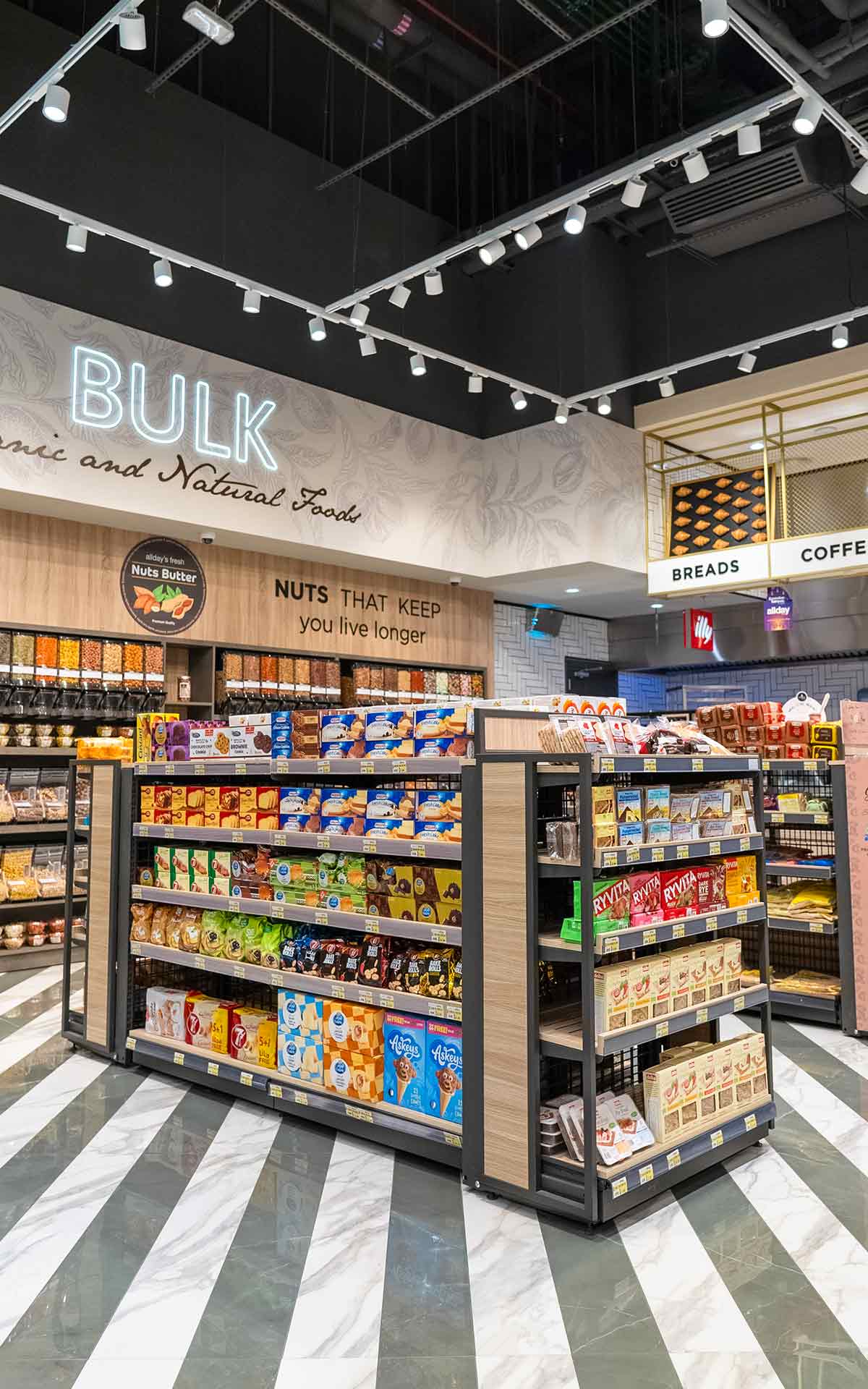 Individual solutions, effective logistics
AllDay was thoroughly impressed with the collaboration and the expertise of their contacts in retail lighting. The next challenge was navigating the renowned dynamism of decision-making in Dubai. With just six weeks between the order and the desired delivery date for individually configured continuous rows and spotlights, production, logistics, and on-site teams worked seamlessly to meet this deadline—a remarkable achievement.
This success solidified AllDay's confidence in TRILUX, making them a trusted partner for future projects.