Aesthetics meets Functionality
A perfect match at the HC Miraflores Hospital in Zaragoza
Date

Category

Trilux Insights

Comments
Located in Zaragoza, the HC Miraflores Hospital was awarded in the XLII edition of the Ricardo Magdalena Architecture Trophy awarded annually by the Chair of Architecture of the Fernando el Católico Institution. The Hospital Group Hernán Cortés, has counted on TRILUX in this Project, adding value through lighting.
Hospital facilities need to meet very demanding requirements to ensure the well-being of both patients and healthcare personnel. Lighting is one of the most important aspects in the design and construction of a new health complex, since it must be adapted to the specificities of each environment and to the different activities that take place. The wide portfolio of solutions, the experience, the flexibility, and the proximity of the production process have allowed TRILUX to face the challenge of lighting the Miraflores Hospital in Zaragoza.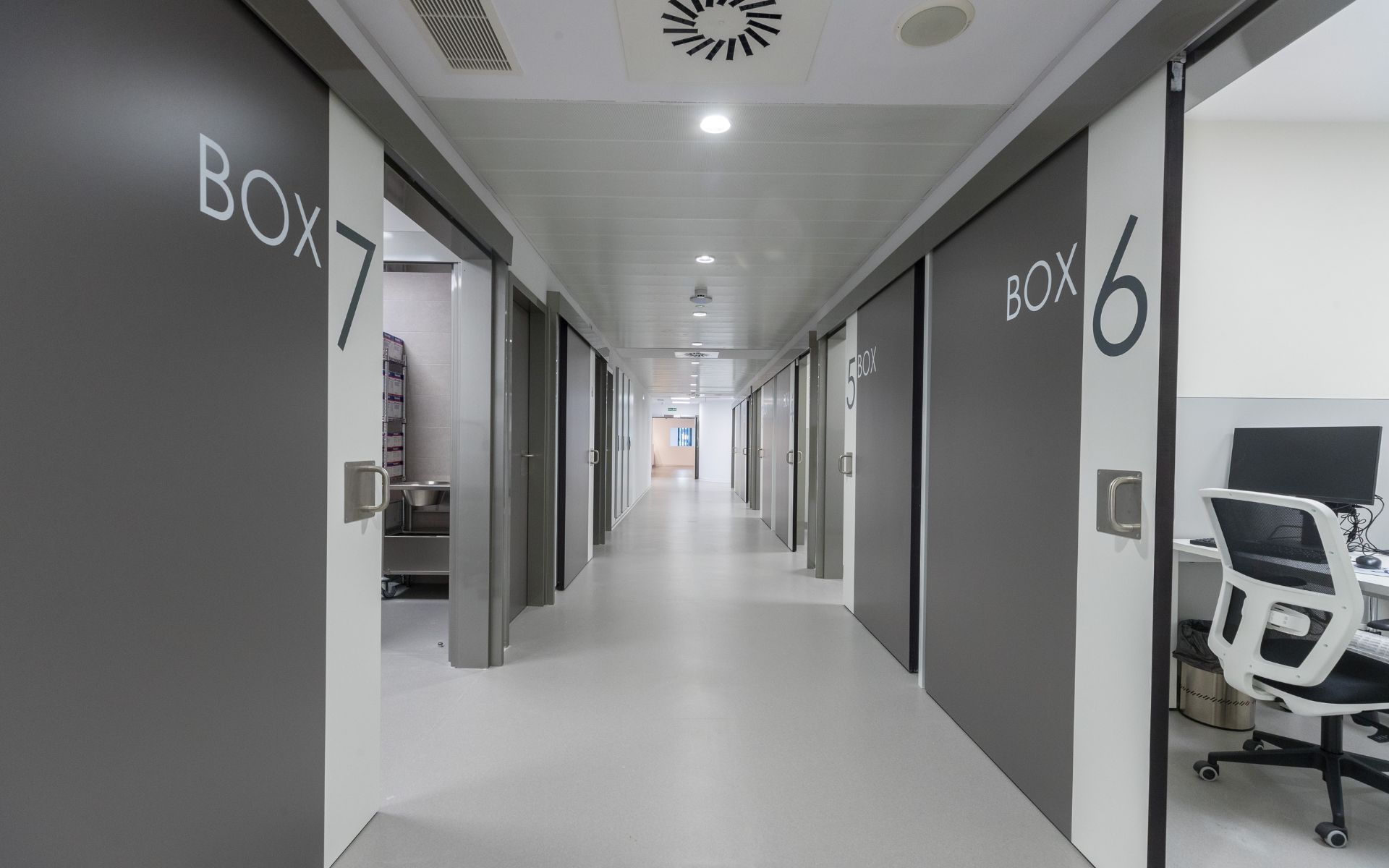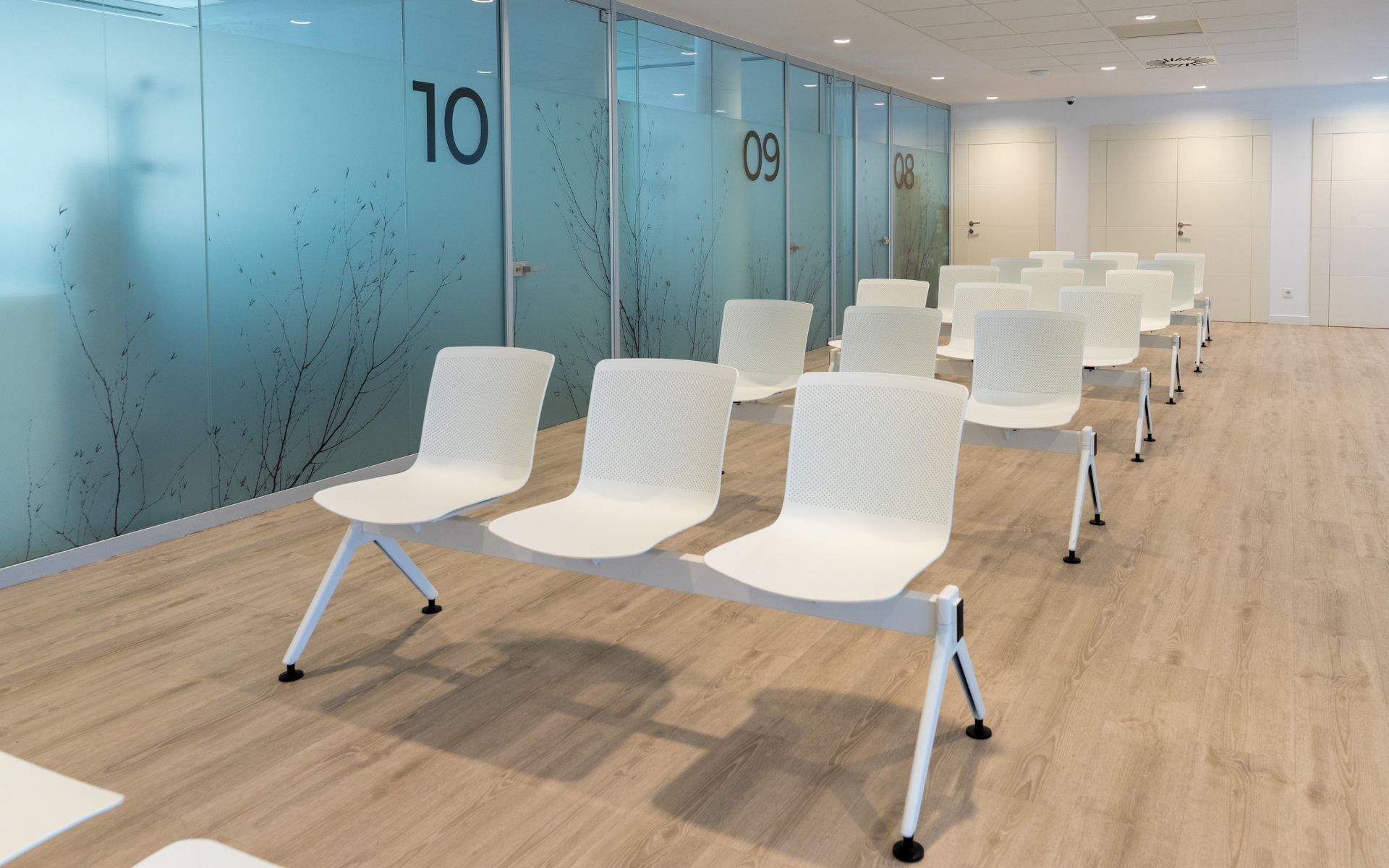 Hernán Cortés hospitals Group found in TRILUX a partner that met the needs of the project thanks to its portfolio, adaptability of its solutions, and the proximity and efficiency of its production centers. Modern facilities of the highest level in the country, which have the most advanced technology and the extraordinary qualification of the professional team, needed a reliable and innovative partner capable of giving an agile and elastic response to their needs. With a reduced number of luminaire references, the entire hospital has been covered with the exception of the operating rooms and reception, providing aesthetic and technical uniformity.
Optimal multipurpose solutions for hospital environments
Light can do more than just illuminate: it can stimulate or calm. In the examination rooms of a care center it is important to give patients a calming and pleasant feeling. At the same time, in the treatment area it must be ensured that the doctor can care for the patients adequately to give a correct diagnosis.
Good lighting can help the sick in their recovery and is key to creating a comfortable environment for workers. With these objectives, AMATRIS luminaires were installed in the corridors and waiting rooms. AMATRIS luminaires constitute a flexible and quick-installation solution without forgetting the decorative potential of downlights that influence the atmosphere of the premises through the design of the luminaires and the effect of light. Likewise, the incorporation of the SIELA luminaire provides an austere style as well as pleasant light, integrating harmoniously into any space. Material and light quality have been further improved and installation and service benefits have been optimized. We also incorporate the OLEVEON FIT luminaire whose innovative 3D prism technology provides a homogeneous and glare-free light, while the most modern LED technology minimizes energy consumption.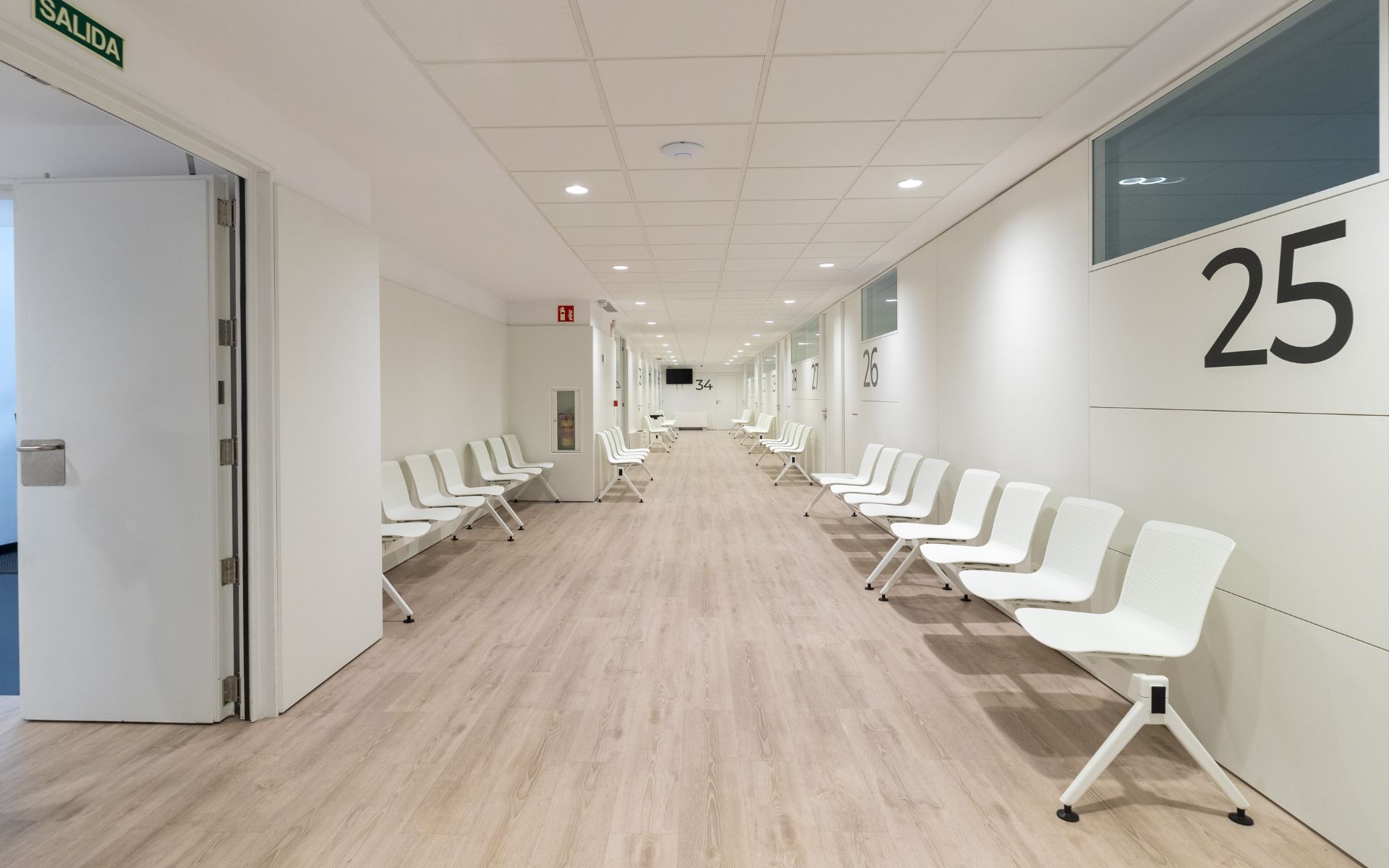 A partner like TRILUX offers the optimal solution by supporting you with its experience and know-how in the area of lighting solutions for healthcare. With its customized lighting solutions tailored to the individual needs of different areas of the hospital, a future-proof lighting solution can be implemented quickly and efficiently.