Lighting of sports facilities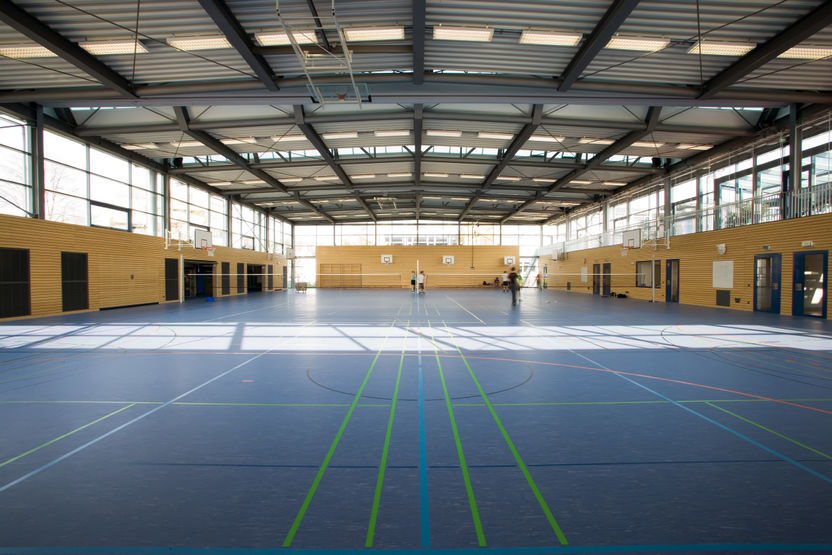 Sports are the most common leisure activity. Some partake actively in sports, others are passive spectators – either in the sports facility itself or in the TV audience.
Nearly 50 million people in Germany regularly take part in sports nowadays according to the official German sports associations – more than twice the number compared to 1990. They all appreciate good lighting, since it extends usable times for sports and leisure centres and promotes enjoyment of sports. Architecturally attractive sports facilities that induce emotion in visitors through light effects attract more people and enhance leisure value, spectator numbers and audience ratings. Accordingly equipped water parks, wellness and leisure sports facilities lend new appeal to towns and regions, and contribute to improvements in economic infrastructure. Investments in facilities of this type are thus also a sound decision for operators.
Sports and leisure facilities with their variety cannot exist without artificial lighting. And this lighting is not only necessary for secure vision and quick reactions. Light and lighting support interior design and promote acceptance of rooms and scenes.
Sports halls, due to their construction, usually feature insufficient daylight supply. In the dark season and for evening use, artificial lighting is indispensable – for leisure sports as well as international competitions. Television broadcasts in particular have high requirements in terms of lighting.
Video recordings for training and broadcast purposes are increasingly becoming standard practise for sports associations and organisers – even for sports events of medium significance. This means that even regional sports facilities increasingly feature sophisticated lighting. Due to excellent efficiency and associated energy saving opportunities, LED luminaires in particular are the preferred option for these lighting tasks.