Lighting of health care facilities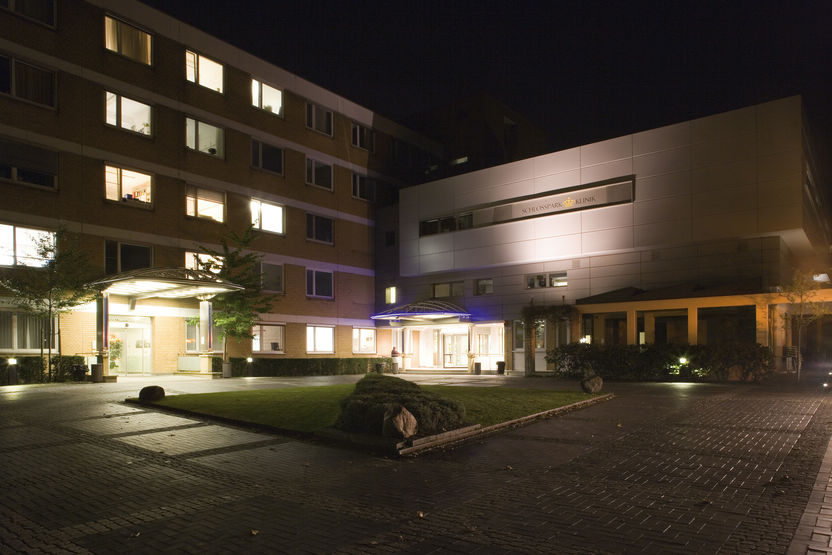 The healthcare sector is subject to great structural changes. Hospitals, which used to be houses for sick people, are increasingly turning into healthcare hotels with high demands in terms of medical treatment, comfortable accomodation for patients and good working conditions for employees.
Care establishments for the elderly are becoming service organisations which must be managed in an entrepreneurial way. Extent, quality and prices for services must follow economic principles. Today it is increasingly difficult to finance all-round care for patients and long stays in hospitals and the new service providers in the healthcare sector are now competing for patients. Patients tend to favour establishments with maximum equipment comfort, which also includes light and colour. The medical service is usually taken as a matter of course.
It is beyond dispute that it takes medical expertese to preserve a lifein an emergency, however for the majority of people, it is possible to positively influence moods, encourage positive thoughts, decrease possible anxiety, ease suffering and promote relaxation or even joyfulness using well-designed and illuminated spaces.
Hospitals and healthcare facilities must think and act economically to facilitate cost control. Some facts which cannot be ignored:
The number of hospitals and hospital beds is decreasing.

The length of patient stays in acute care hospitals is decreasing.

Demand (number of hospital cases) is increasing demonstrably because hospitals are often sought out e.g. for minor cases and because elderly people are cared for in hospitals before moving to nursing homes.
The consequence of this change is pressure to increase hospital operation efficiency. This primarily concerns economic facts:
costs must be reduced,

medical treatment and patient care must be intensified and rationalised and

care must become more convenient.
Lighting installations should therefore be critically evaluated regarding their service life (maintenance requirements and energy consumption) and, where necessary, replaced by modern systems. This applies particularly to lighting installations exceeding ten years of age. Good and energy-conscious lighting is especially important given the cost pressure in the healthcare sector.
Lighting installations should consider the person for whom the lgihting is being designed - the patient. Light which is not just functional but also enhances the architecture and makes establishments attractive.
From a lighting perspective, a hospital is like a small-scale city with similarly diverse lighting tasks. It features highly differing room types, visual tasks and activities in
examination and treatment,

care,

administration,

social services,

supply and disposal,

research and teaching as well as

other areas.
Many lighting tasks are typical for hospitals, which are the subject of this chapter; other visual tasks correspond to those of other work places, e.g. offices, which are treated in the corresponding chapters.