Fire hazardous locations
Requirements regarding low-voltage installations with elevated fire safety exposed to particular risks and hazards are contained in DIN VDE 0100-420 "Protection for safety – Protection against thermal effects". This standard is based on CENELEC harmonisation document HD 60364-4-42:2011/IEC 60364-4-42:2010 with modifications. It applies to:
Rooms and outdoor sites with particular risk of fire, particularly work locations exposed to fire hazards. Those present the danger for substances highly flammable under the conditions of site and operation such as dust and/or fibres in hazardous quantities to approach electrical equipment in a way that turns elevated temperatures at such equipment into fire hazards. This includes work, drying and storage rooms; storerooms for hay, straw, jute and flax as well as corresponding outdoor storage areas, e.g. in paper, textile or wood working plants. Highly flammable in the context of this standard refers to substances which remain on fire or smouldering after 10 seconds of contact with the flame of a match, but do not trigger explosion hazards in the atmosphere. These substances include e.g. straw, hay, straw dust, wood shavings, loose wood wool, magnesium flakes, brushwood, loose paper, cotton and spun rayon fibres.

Buildings predominantly constructed from flammable building materials such as wood, cavity walls etc.;

buildings with irreplaceable goods of high value, e.g. legally protected heritage buildings or buildings of high asset value. Exhibitions, trade fairs, data centres, laboratories, railway stations and airports can be classified as buildings of high asset values.
In work locations exposed to fire hazards, only luminaires with limited surface temperatures may be used. Where fire hazards in a work location are due to dust and/or fibres, luminaires must additionally be constructed in a fashion that prevents dust and fibres from accumulating on them in hazardous quantities. Here, luminaires with the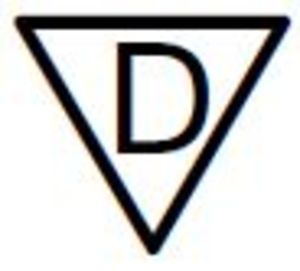 mark usually fulfil the requirements in terms of surface temperature limitation.
Luminaires marked with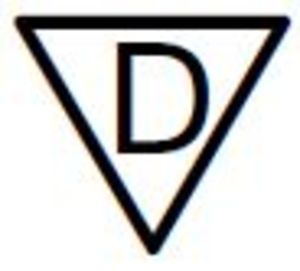 are suitable for rooms with particular fire hazards. To limit their surface temperatures, they are equipped with suitable light sources and control gear.
Luminaires with the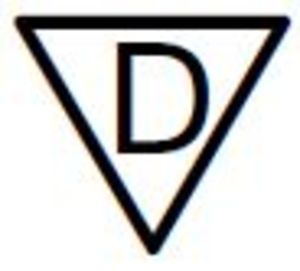 mark whose fluorescent lamps are enclosed by a cover (e.g. diffuser, lamp protection tube) with protection rating IP5x or whose lamps and other luminaire components are protected against mechanical damage e.g. via protective grids or cages additionally comply with the requirements of the Verband Deutscher Sachversicherer e. V. for mechanical safety.
Since 12 April 2012, this has been part of the testing process for the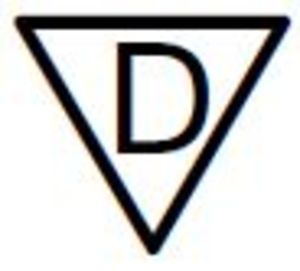 mark. In older luminaires, it may be necessary to consider mechanical protection additionally.