The enhanced concept of quality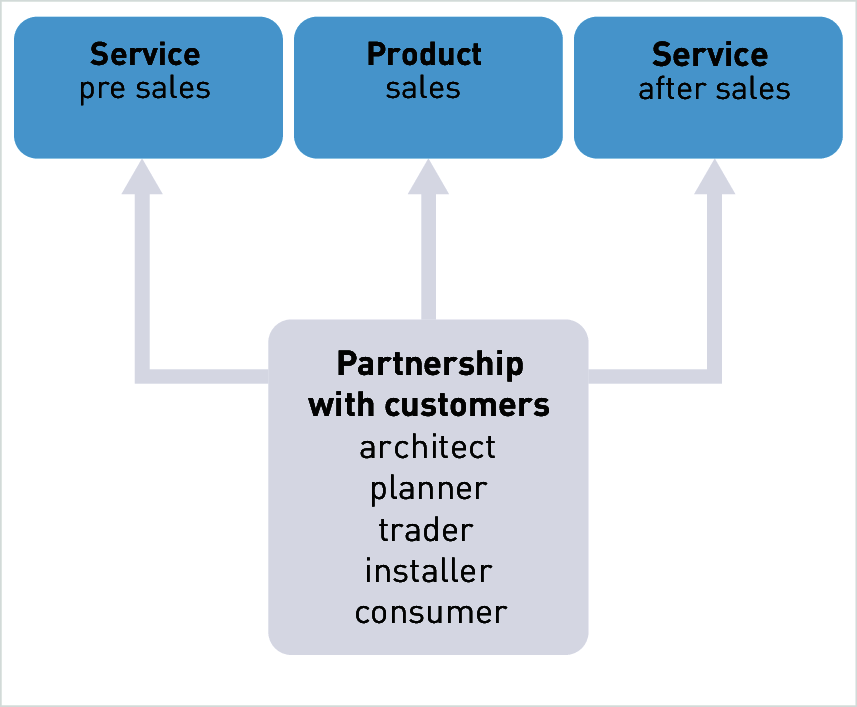 The quality of long-life capital goods such as luminaires and medical supply units is not limited to testable and qualifiable product characteristics as they are specified e.g. in sales documents and on the product type plate. The enhanced concept of quality includes the following levels:
Pre-sale services of the manufacturer for a trusting partnership with customers such as designers, commerce, the installing trades as well as consumers. They are increasingly focused on creating solutions to problems as opposed to a mere acquisition of products and their characteristics.

Clarity and integrity in terms of product characteristics are prerequisites for correct and mutually beneficial sales transactions.

Post-sales services of the manufacturer.